OMG! I missed being blonde so much! I thought I was going to be a low maintenance brunette but I just didn't feel like myself! Ha! Even if I'm not a natural blonde I have been blonde and pink most of my life since I dyed my hair in high school without my mom's permission. What can I say? I was obsessed with Britney Spears and thought a hair change would make me look like the Princess of Pop.
Great For Blonde Hair:

It's been years since that first time I dyed my hair and I've learned so much (and keep learning with every visit) from professional hairstylists about maintaining my blonde brass-free and healthy. Being blonde is expensive, it takes a lot of extra time in the shower applying treatments and a lot of time out of the shower massaging in hydrating oils and heat protectors. Being blonde is not for the faint of heart! That's why I didn't want to dye my hair blonde because I thought I would never keep up with it now that I have a baby. Guess what though? I love my blonde hair and I make time for it because feeling good and looking good is so important to me and like I've said before, if I feel better then I'm a better mom to my Nicolás Enrique.
I try to keep my blonde hair hydrated and as yellow-free as possible and after not being blonde for a long time I'm trying some new products. I've really liked what I tried and had to share what's making my blonde tresses look so healthy and how I'm doing it.
Blonde Hair Care Tips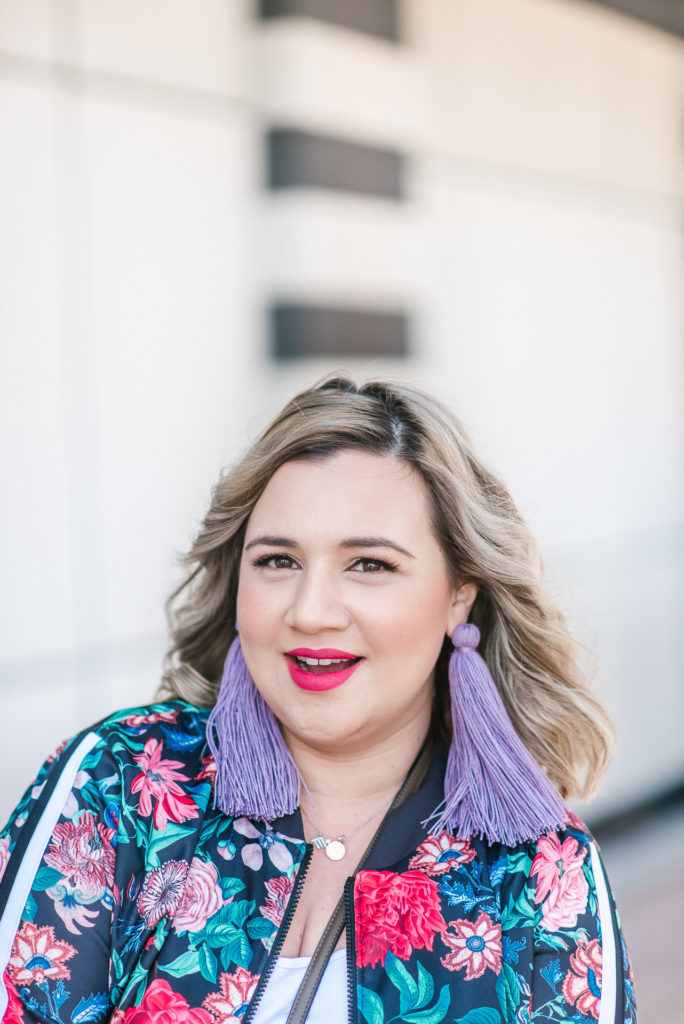 OUTFIT DETAILS: lipstick / jacket on sale for less than $20/ zodiac necklace
Photography by Banavenue Photography
Earrings c/o Burdlife Official
What do you do to keep your blonde hair healthy? Let me know!
Great For Blonde Hair:

Facebook Conversations