I have been working with Babbleboxx since my son was a baby! I always accept their campaigns because they curate a great selection of seasonal products for me to try and review. The products I'm about to show you have a summer theme, whether you're traveling, still prepping for a summer vacation or staying home—–these will enhance mind, body and soul. As an added bonus, the brands this post all have coupons for you to enjoy if you decide to purchase them.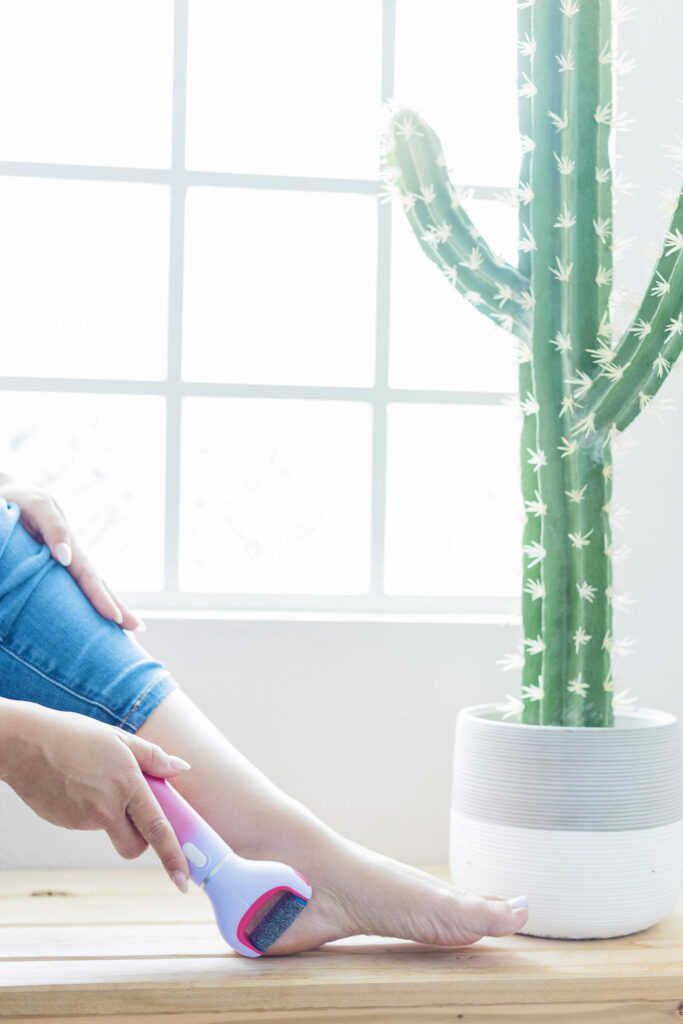 This electronic file is easy on the go, just pull up your jeans and exfoliate your dry heels!
Have you ever put on your favorite sandals and realize your heel is extremely dry? I'm so guilty of that! When I received this electronic file to exfoliate dry areas of my feet I was so excited! One use of the
Amopé™
gives you smooth feet. It's splash-proof design and micro abrasive finely ground diamonds are easy to use on wet or dry feet for the ultimate DIY pedicure at home.
There's a special deal going on right now that you have to check out if you love your feet!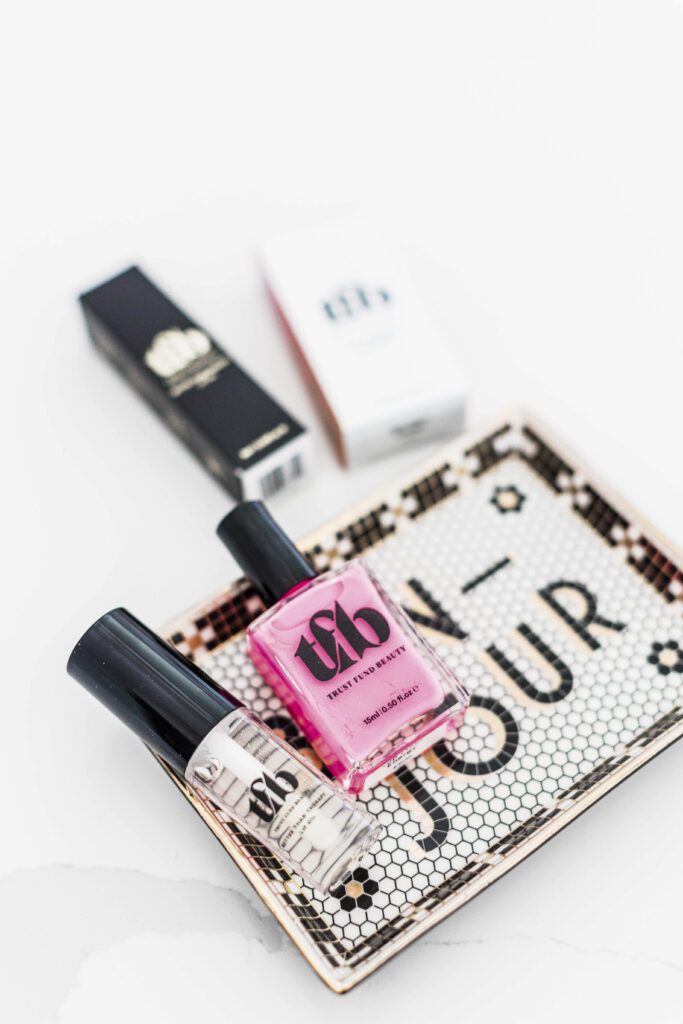 The TFB Beauty lip oil doubles as a gloss and treatment.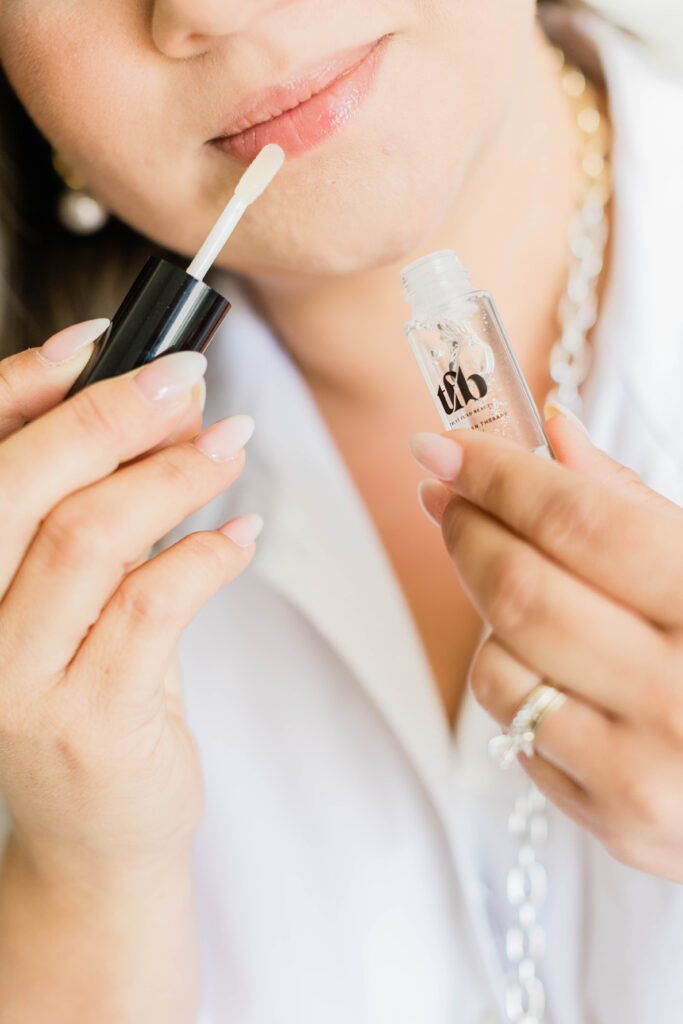 If you're looking for a non toxic, clean, 100% vegan brand, this independent female owned brand is one you want to try. I received the Top Floor Energy nail polish (a bright neon pink) and the Better Than Therapy Lip Oil  packed with Vitamin E which made my lips extremely smooth with no stickiness.
I didn't get a chance to try nail polish but it's 21-free, available in four (4) other shades and has a long lasting formula and best of all, they are super affordable . I'll try it on my feet when I get the gel polish off my toes and update the photo here.
Use code TFBXBB for 15% off your purchase.
Kensington Books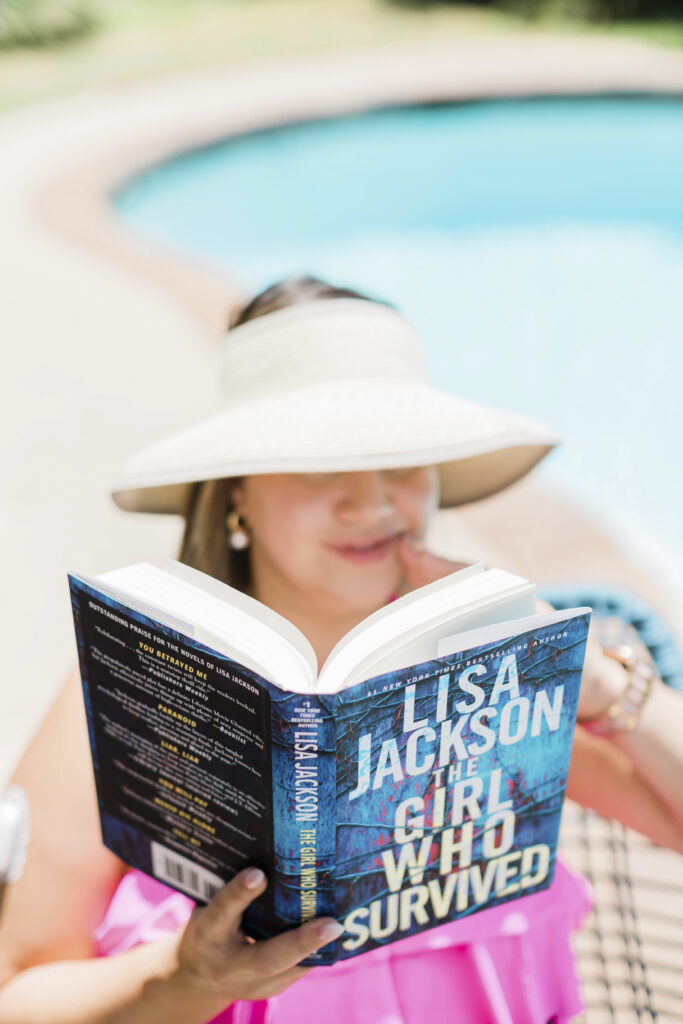 The suspense is killing me with every page I turn!
I miss having time to read like when I was in high-school and college. It used to be a way to distract myself from homework, problems and it would make me imagine every character and story-line scenario and I loved it!  Now that I'm older, finding a time to read is challenging but having these books in my hand is my motivation. I'm determined to read these New York Times bestsellers and suspenseful thrillers pool-side during the evenings as some me-time. I've already started on
The Girl Who Survived by Lisa Jackson
and it's a page turner! Both this book and
The Wife Before by Shanora Williams
are books where the protagonists are a women haunted by her past. Add these binge-worthy titles to your summer reading!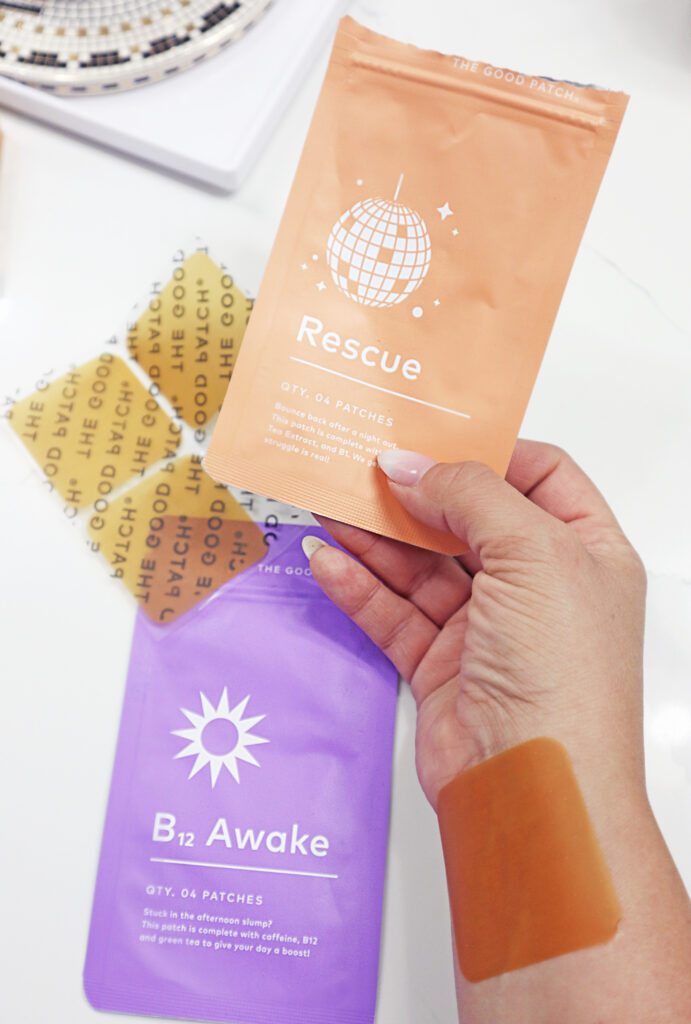 These wellness patches give you a little boost when applied to a venous zone on your skin.
I was so intrigued when I saw these patches because they promise to give your day a boost if you are feeling tired. Simply place the one (1) of the four (4) plant powered patches included in the pack on a venous area on the skin and it releases ingredients for up to 8-12 hours. Because it's a patch, you can simply remove it when you no longer feel you need it. These travel-friendly patches fit easily in your bag and are great on the go. They are latex free, cruelty-free and dermatologically tested for your safety.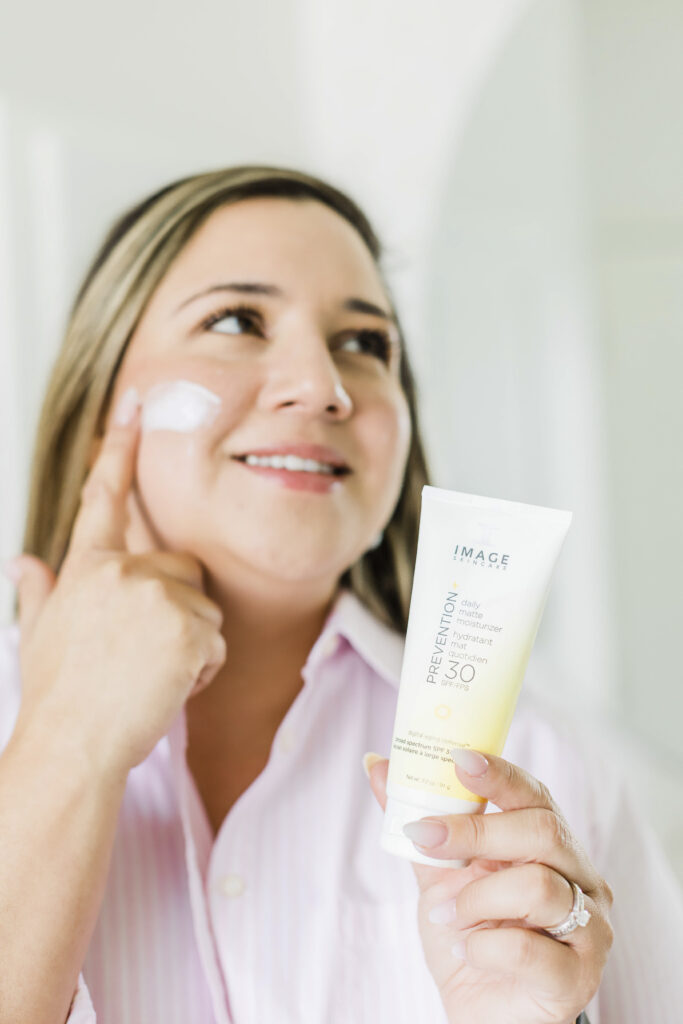 Apply sunscreen every 2 hours when outside.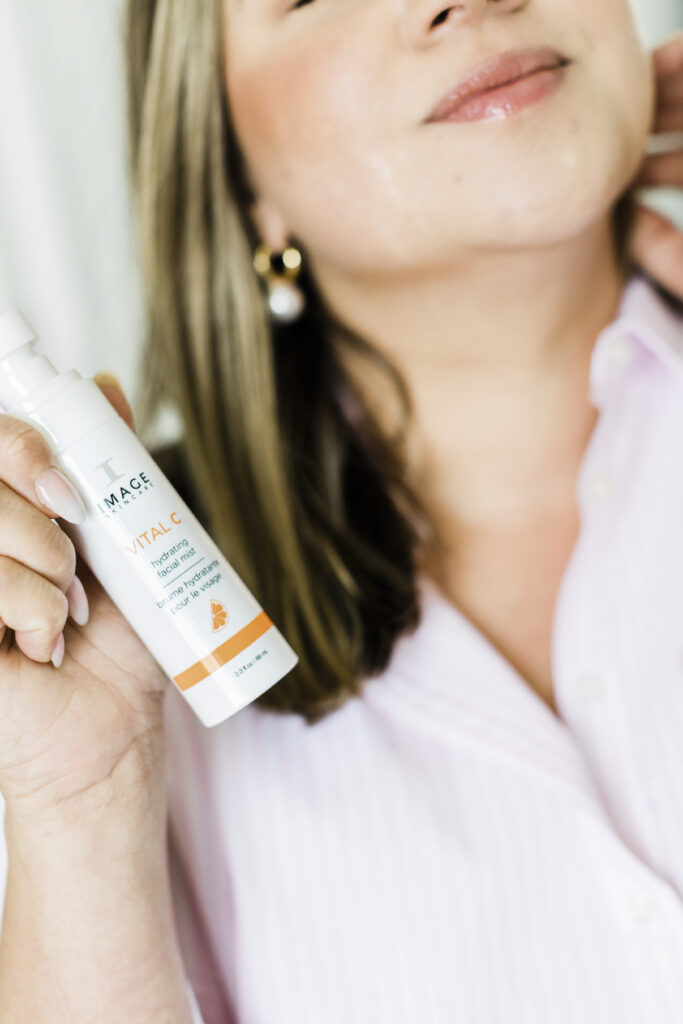 Refresh and revitalize your skin with this Vitamin C face spray.
Two of my must-haves beauty protects, if you've been around here long enough are Vitamin C and sunscreen. These two powerhouse products keep skin supple, even toned and looking youthful. IMAGE Skincare is characterized for having smart ingredients and smart botanicals for healthy and effective products. The innovative Vitamin C facial mists hydrates before or after make-up and skincare and acts as an antioxidant with a light citrus scent. Their PREVENTION broad spectrum sunscreen delivers matte protection perfect for my oily-combination skin and SPF30 to prevent any sun damage like age spots, wrinkles and darkening of existing scars/spots. I wear SPF every day, even on cloudy days the sun is harmful!
Get 15% off these products using code FOLLOW15 at checkout.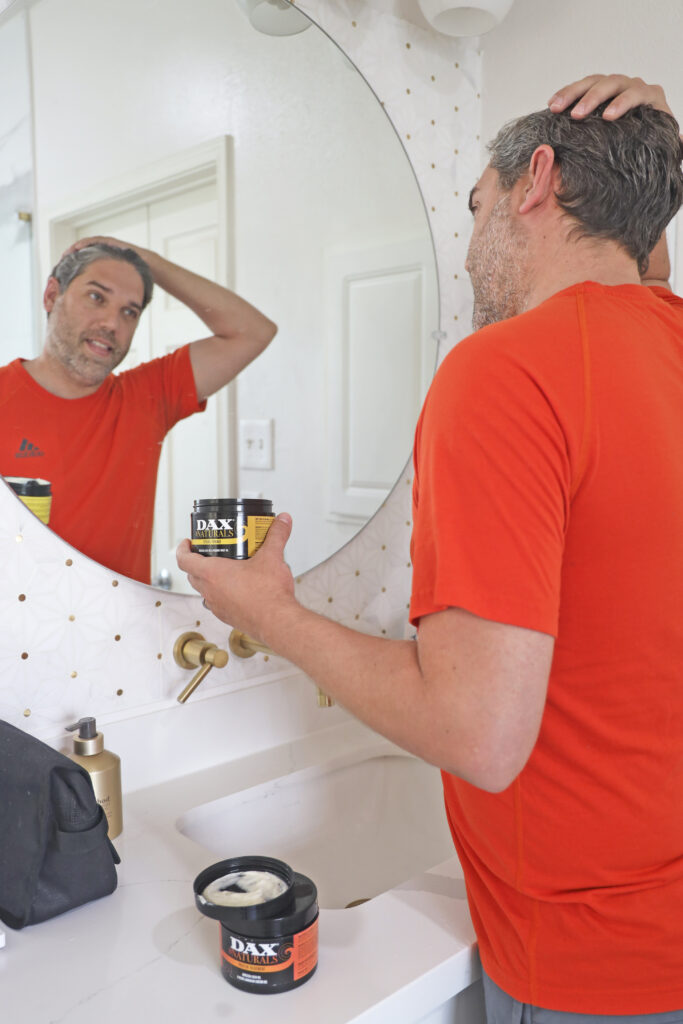 The hair pomade has a sweet vanilla smell and is easy to use on short hair.

During the summer, your hair can suffer a lot of damage from the ocean water, pools and the sun My hair-stylist advised me to always wear a conditioning leave in treatment to lessen the damage caused to my colored hair. The DAX protein nutrient-rich hair mask is a mask you can wear for 20 minutes to strengthen and revitalize your hair but I like it as an alternative to a leave in during these summer days because it's great at reducing breakage and providing shine. It creates a protective barrier in my thin, highlighted hair. The pomade is a product my husband will love on his short hair because it's light weight and with ingredients like Shea and Mango butter to keep his hair soft and manageable. He mentioned that when he tried it it "smelled like frosting and looked like it too!" He loves frosting! 
Get

10% off with code: BBOXX22
Hope these products enhance your summer and that you take advantage of the deals provided by the brands! Thank you for supporting the brands that support my blog.
Facebook Conversations