One of my most favorite things to do on the blog is curate gift guides! I usually scour the web for very unique and thoughtful gifts but this time around I chose gifts from amazing women-owned small businesses in Houston. These gifts are sassy, smart-assy, indulgent and just plain cute! The shops featured are JoyBox Fine Flowers, Collectivo, The Foodie Chef and The Collective in Sugar Land.
Most of the gifts you can only get in Houston or in a limited quantity online but trust me, they are very original and one-of -a kind so they're worth going out of your way for. I'm letting you now about all these fabulous options two weeks before Valentine's Day so you have no excuse in case you actually need to drive to the store to get them. I hope you love this guide as much as I loved putting it together!
Tell Me How You Really Feel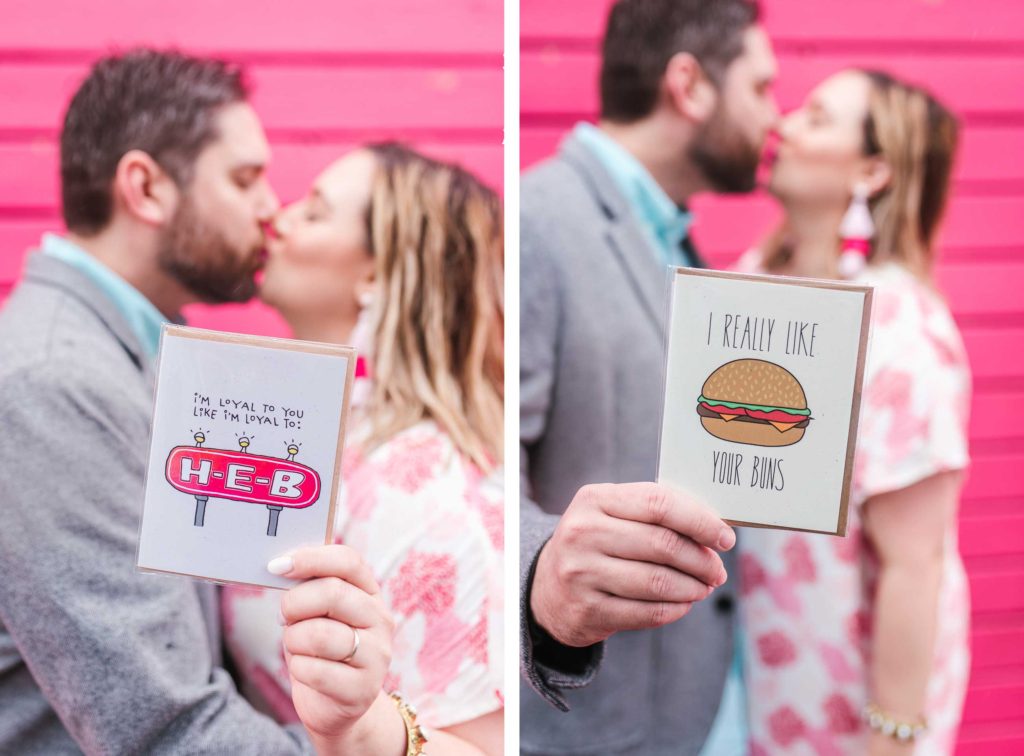 Say good-bye to the same-old Hallmark card and hello to the amazing and limited selection at The Collective in Sugar Land. Umm, and how perfect is that H-E-B card for me?! #HEBobsessed
Sweet Tooth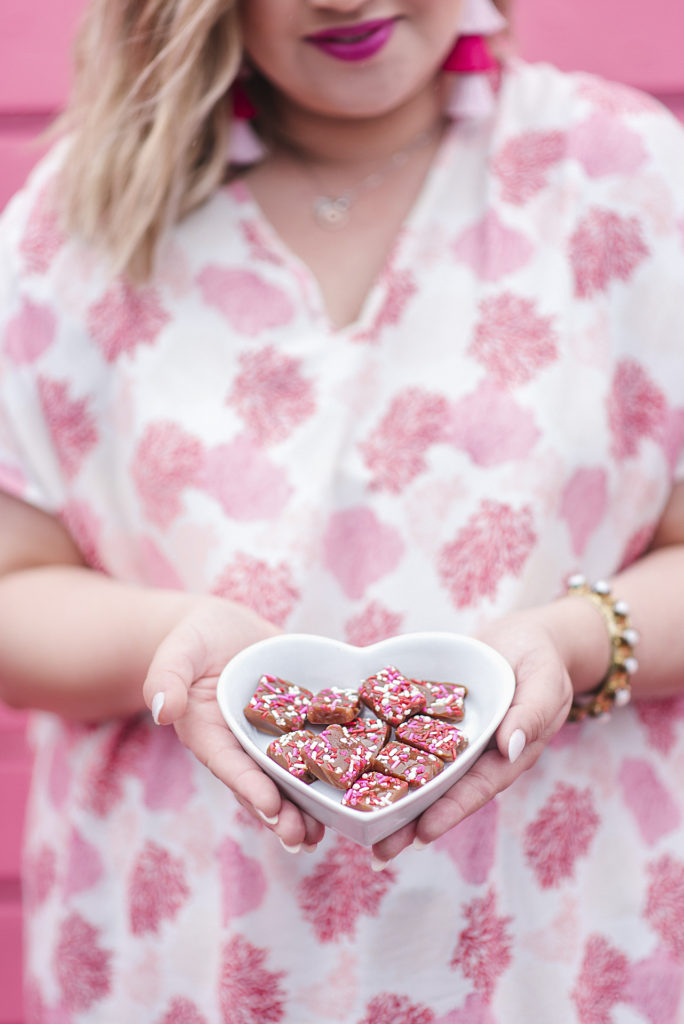 I religiously follow @thefoodiechef on Instagram for all her delicious and healthy recipes but I love it even more when she makes these savory Salted Caramels. Order them online  and make someone happy.
Cheers to Brunch!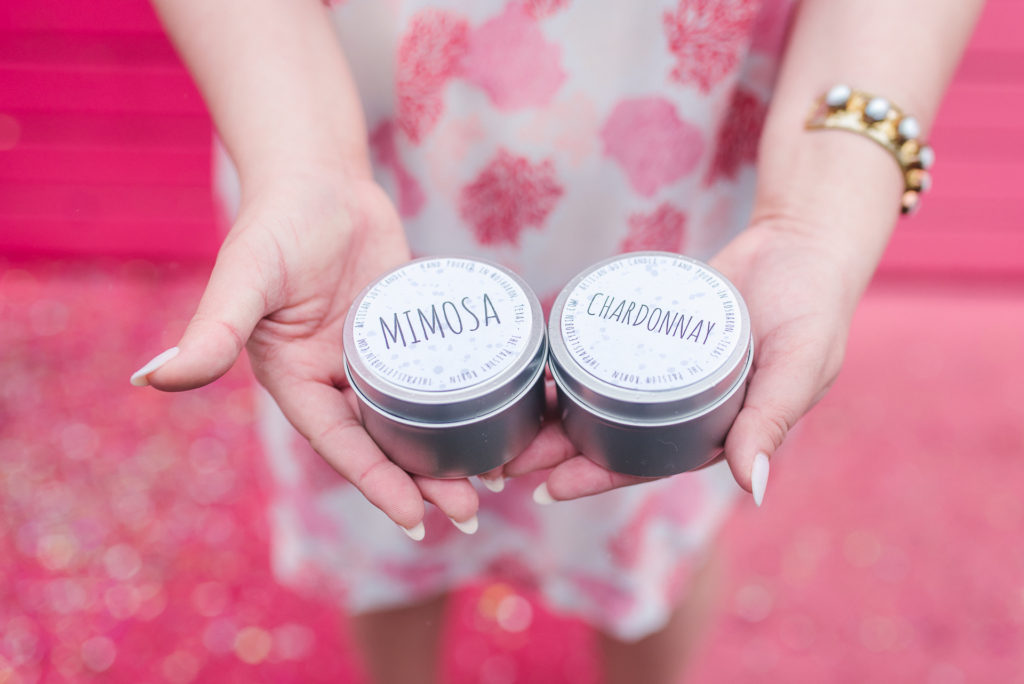 These brunch-themed candles are perfect for that bestie who always #SundayFundays with you at Tiny's. Find them at The Collective in Sugar Land.
Treat Yo'Self!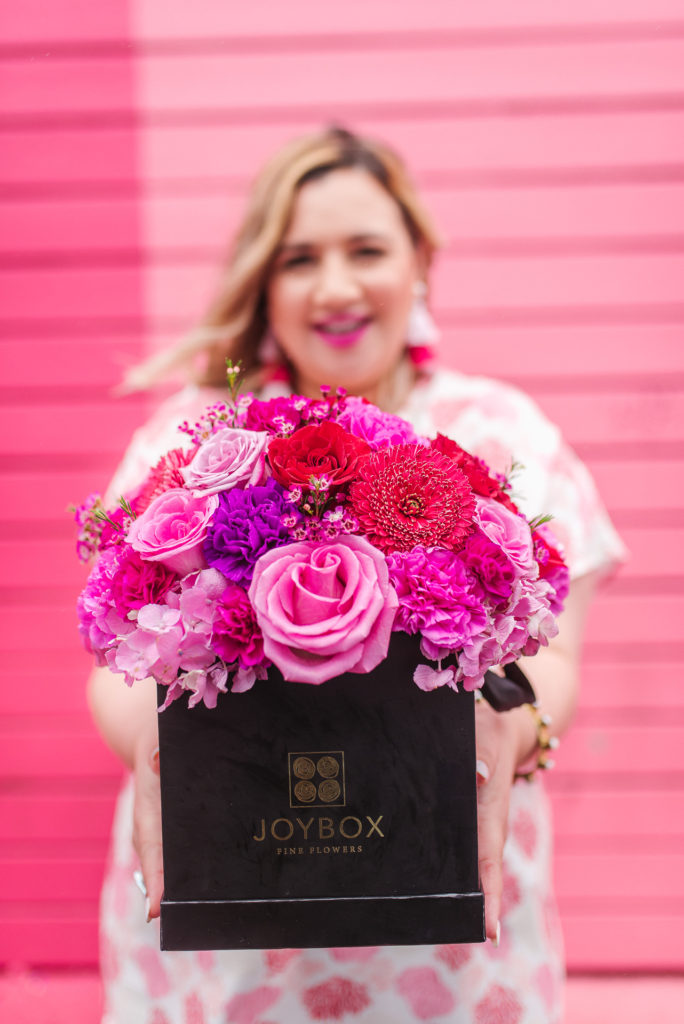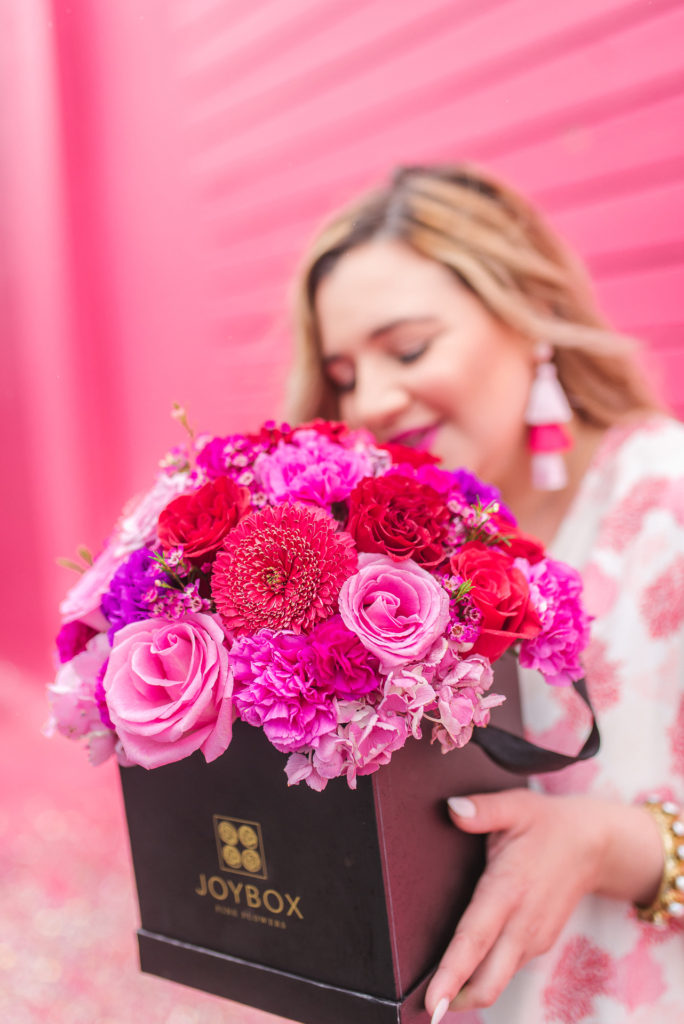 Stop waiting for someone to send you flowers! Get these for yourself because they're too stunning to wait for! These arrangements by JoyBox Fine Flowers are  drop-dead stunning and statement-making and owned by two women who know a thing or two about the wow-factor. And if you have a significant other in your life, let them know JoyBox is taking pre-orders and you don't want to miss out! Check out the arrangements and PRE-ORDER HERE.
Remember: You're Frickin' Awesome!
This denim jacket reads : "La Obra de Arte Soy Yo" which literally means "I Am The Work Of Art." Valentine's Day celebrates all types of love and self-love is the most important one. Show your confidence to the world with this gorge jacket from Latin American Glam boutique Collectivo located at 4310 Westheimer Rd. Suite 250. (Limited quantities available).
You're The Write One For Me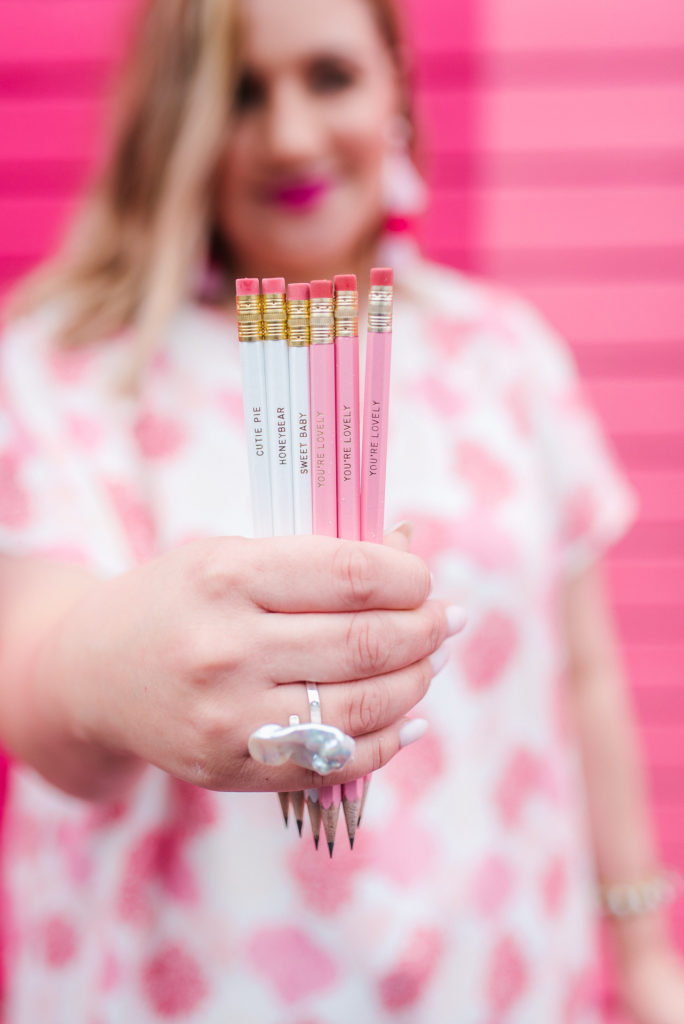 I know there's a bunch of you out there just like me that are old-school and love to write! These pencils with cute phrases are the perfect gift to remind a friend how much you love them. Find them at The Collective in Sugar Land.
Sassy AF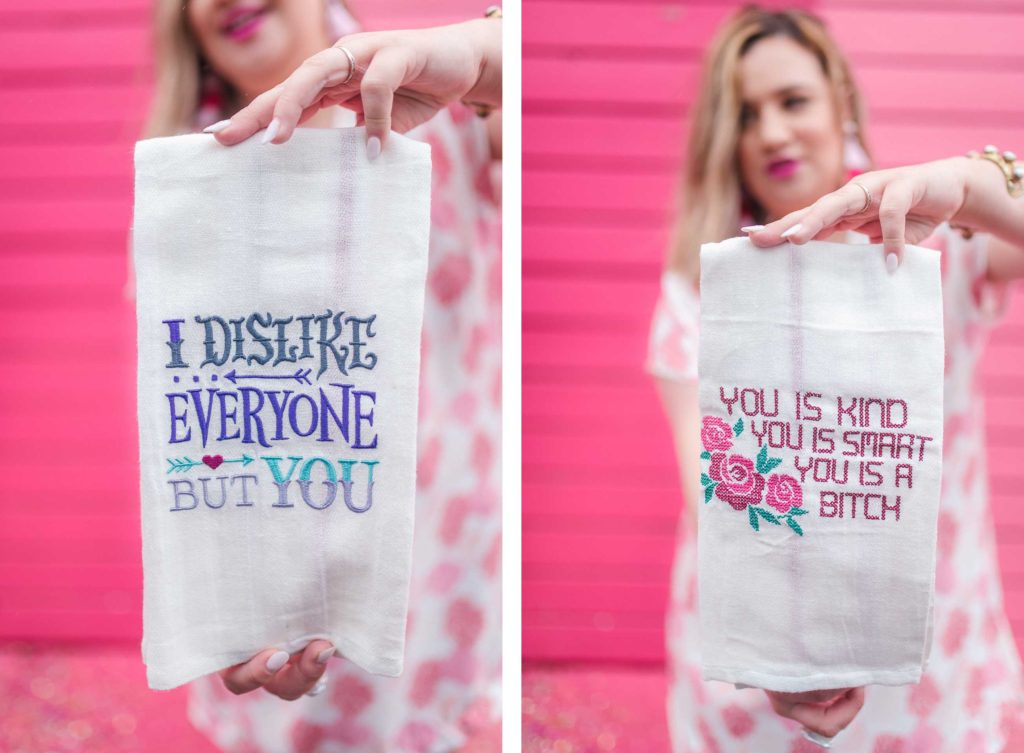 If you have a friend who is an amazing cook that is less Martha Stewart and more Nicki Minaj, The Collective in Sugar Land has the kitchen towels for him/her.
Love You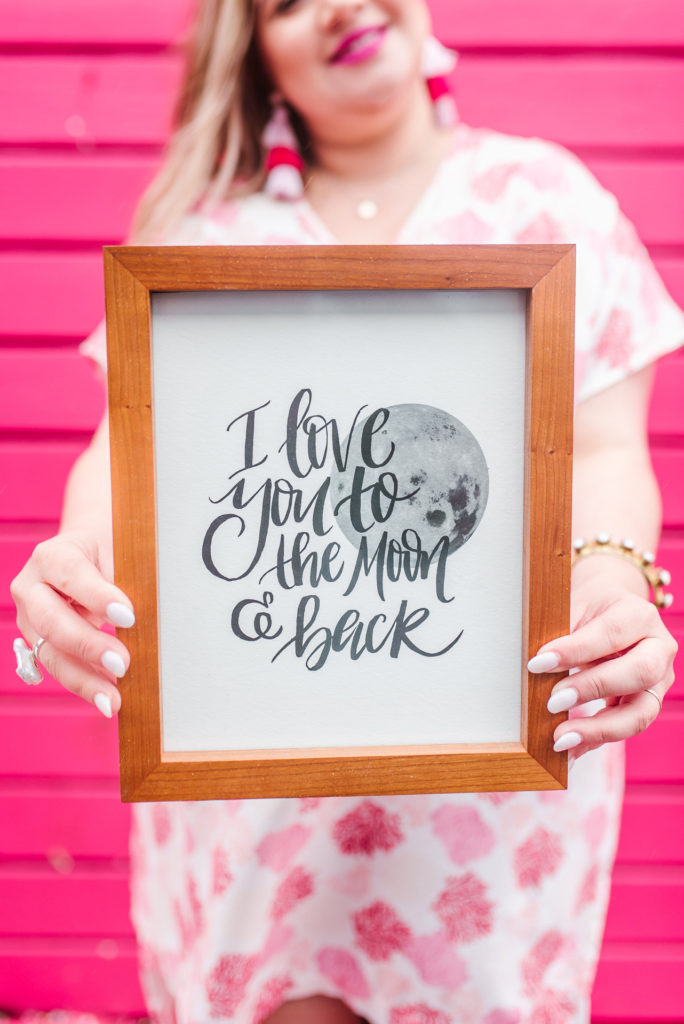 The Collective in Sugar Land does have a lot of smart-ass greeting cards but you can also find cheesy, lovey-dovey stuff like this print. (frame not included)
Bold Bathtime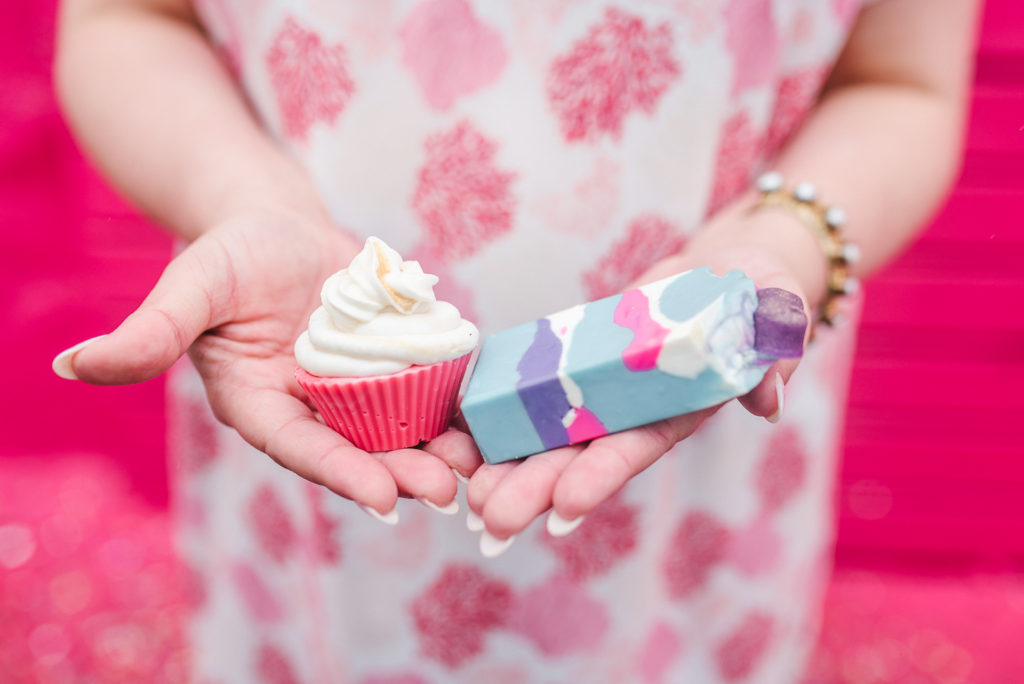 Cupcake-shaped soaps? Sign me up! Buy a couple and trick your friend into thinking you actually got her cupcakes! Ha! There's a variety of soaps to choose from in bold hues and heart-shapes. Get them here.
So, did I ace the Valentine's Gift Guide? Which one are you getting for yourself? Hugs! Thanks for reading! 
Photography by Banavenue Photography
Facebook Conversations