*This post contains affiliate links and gifted items. When you purchase from affiliate links I make a small commission. Thank you for supporting Lipstick and Brunch!
Even though the day started gloomy and rainy in Houston, the sunlight is finally beaming through my windows which put me in such a great mood and ready to put the finishing touches on today's beauty post. What also put me in a great mood is seeing today's palette of products I have in store which all consist of blush and rose gold. This was totally unplanned but I admittedly have a weakness for pink and pretty packaging so those two factors were responsible when purchasing these items.
SHOP THE POST: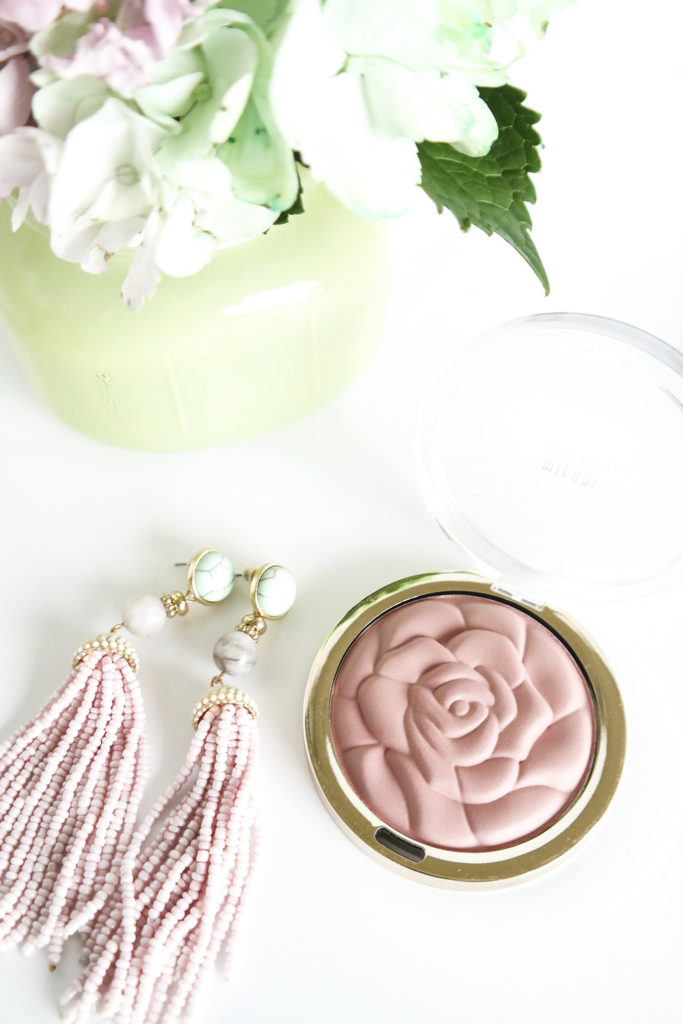 I've seen this Instagram famous blush on my feed for so long that last time I was at Target I decided to pick it up. For $8 this blush packs a surprisingly pigmented punch of color (I'd never used any Milani face product before). This shade in particular is matte on my cheeks and I love applying after my shimmery bronzer. If you're in the market for a new blush, this one works beautifully on a pale-rosy undertone complexion and oily combination skin like mine. I'm psyched to try the other shades and maybe collect them just so I can photograph them all together?
So these brushes are not a new purchase but they are on a major sale right now and I hadn't reviewed them before so I thought I'd include them on today's post! Last year, the oval Artis brushes were all the rage but when I saw the price for one single brush at around $50 I gave up on buying the set! But being the Amazon junkie I am, I scoured their site and ordered these look-alikes on a whim from a brand name that I couldn't even pronounce! Ha! But can I just say? BEST.PURCHASE.EVER! I mostly use the big brushes to apply foundation on my face, whether it be in a liquid or a stick formula, this is the quickest way for me to apply a flawless face in the morning. It's easier to use than a foundation brush and my beloved Beauty Blender. I do admit to only using three or four of all these brushes and haven't experimented much on using them for my eye-shadow but it's definitely an amazing deal for the quality and quantity of brushes you get. I also found this cute stand for you to display them on your vanity!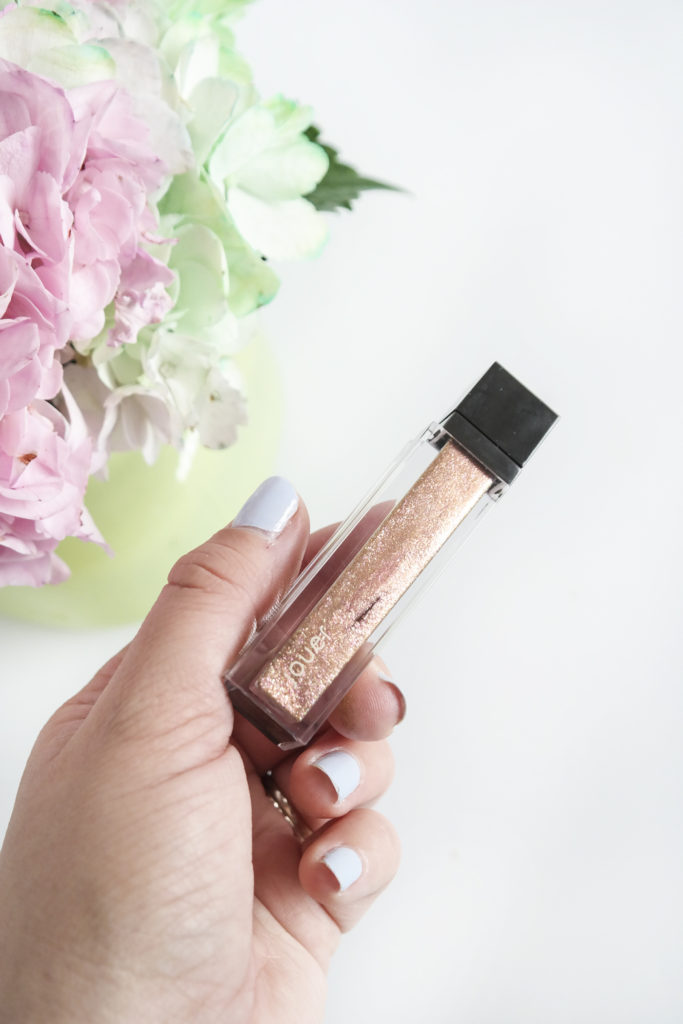 Buying this reminded me why I love lipsticks and glosses so dang much! This rose-gold lip-gloss can be used alone or over your favorite lipsticks to create a gorgeous, voluminous and shimmery effect on the lips. But what I can't get over is the hypnotizing coconut oil scent which takes me back to a beach in Roatan, enjoying the sun and sand. I first saw this gloss on beauty guru Bobbie Thomas on The Today Show and it looked so spectacular on her I had to have it. Actually, while searching for the exact one she was wearing I realized I ordered the wrong one since she was wearing this shade (sold out because of its popularity) and I bought this one! I still love it and now that gives me an excuse to buy yet one more lip gloss. I linked a similar shade in the product carousel below just in case you're wondering.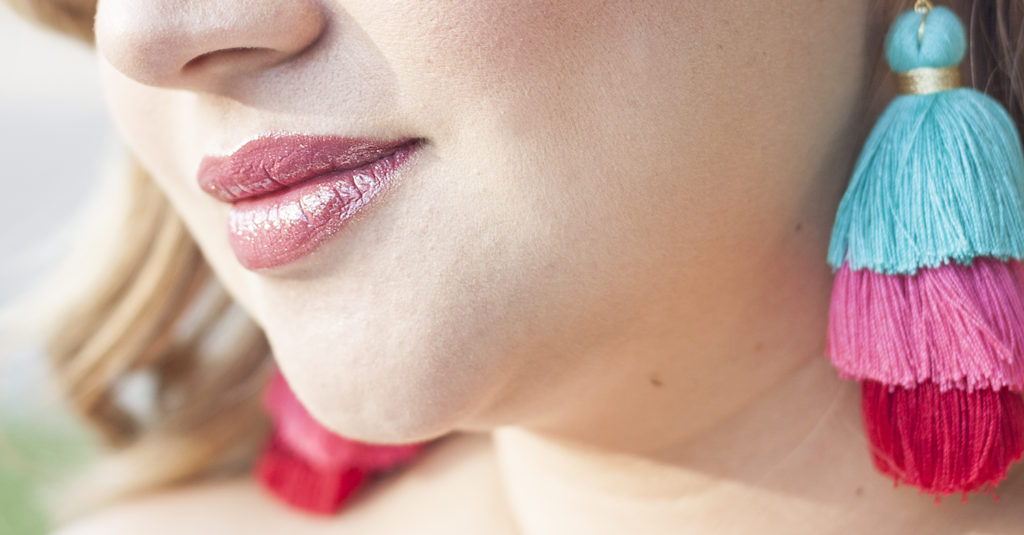 I used the Jouer lip topper over my favorite e.l.f. lipstick!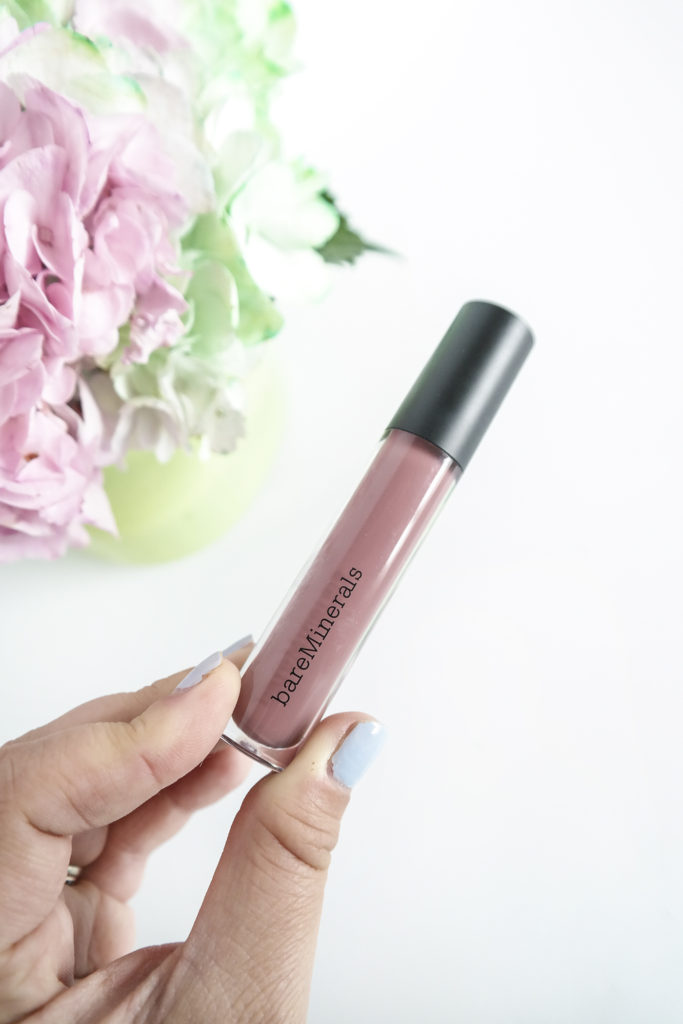 This lip gloss is the total opposite of the previous one I just showed you and you might even judge me as boring when I describe this color to you. This lip gloss is the color of my lips! Hahahahaha! Well, this is the thing, I like to wear bright shades on my lips but I discovered that a nude and natural lip gloss shade in my purse is a must when I have to run out for errands or to tone down the rest of my make-up look because I've created a more dramatic eye. This gloss is moisturizing, non sticky and it leaves behind a yummy vanilla scent. So if you're not about the loud lip colors but still want to look polished, this gloss is the one for you.
SHOP THE POST:

Hope you enjoyed this weeks Try It Tuesday Beauty post! I'm currently trying out some skincare products to eliminate under-eye bags and puffiness because I want to know what will keep me looking less zombie-like when baby arrives. Come back next week to see how they measured up! 
Facebook Conversations