A couple of weeks ago I partnered up with one of my favorite foodie and cocktail bloggers and someone you should definitely follow if you aren't yet–fellow Latina Vianney from Sweet Life Bake! After telling her my sob story (not really) about how I am missing my usual cocktails because of my pregnancy, she came up with some delicious alternatives based on some of my favorite drinks.
I told Vianney I loved mojitos so she taught me how to create the perfect alternative which also happens to be sugar-free (perfect for me during pregnancy and because of my Type 1 Diabetes!). A mojito usually has rum, granulated sugar, mint, lime and club soda but I love the twist Vianney gave it with the blackberries. I promise you won't miss the rum once you taste this recipe. Check out  all the fun we had below and stay tuned because there's two more posts in this series. One of the future recipes I'm posting is a Sangria mocktail that blew my mind because how can you get that wine flavor with no wine?! Wait till I post it and you'll find out!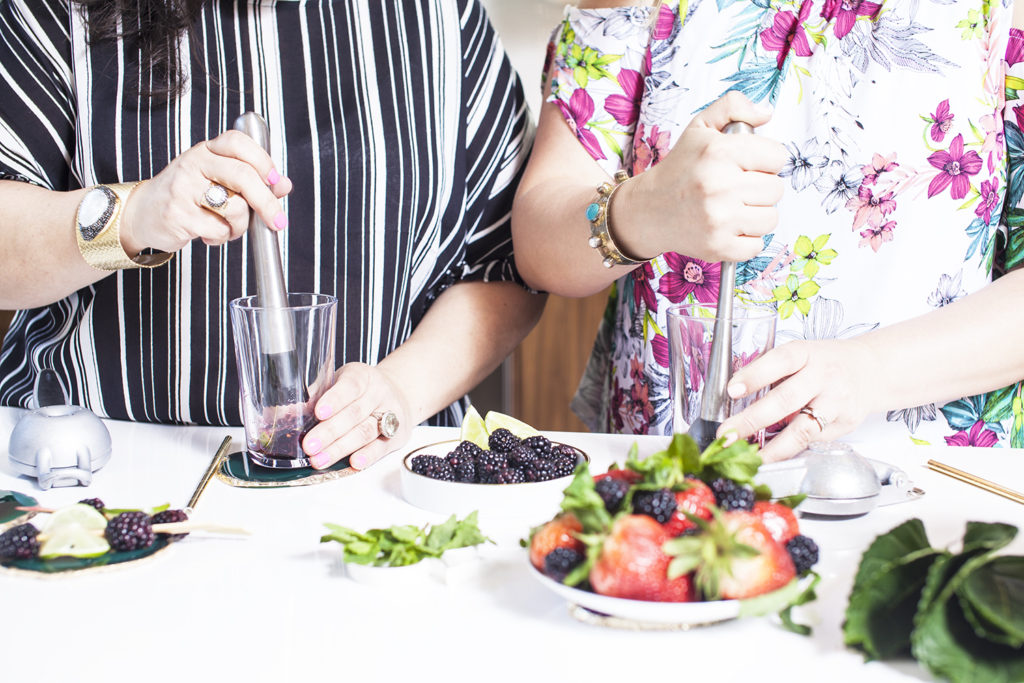 Muddling blackberries with Vianney–fresh fruit always makes for the best drinks!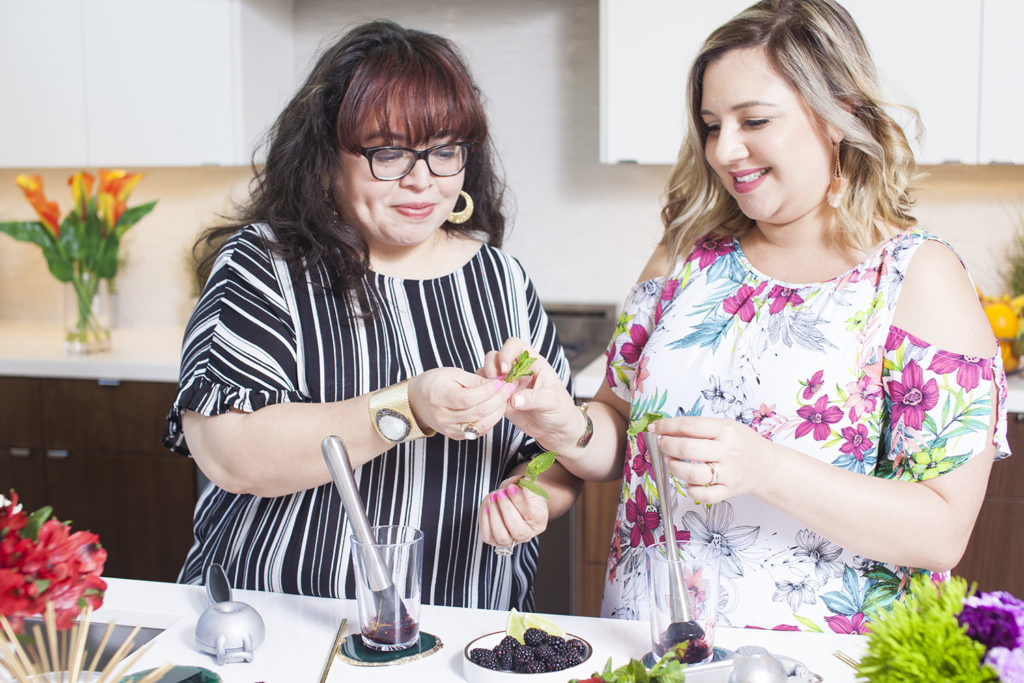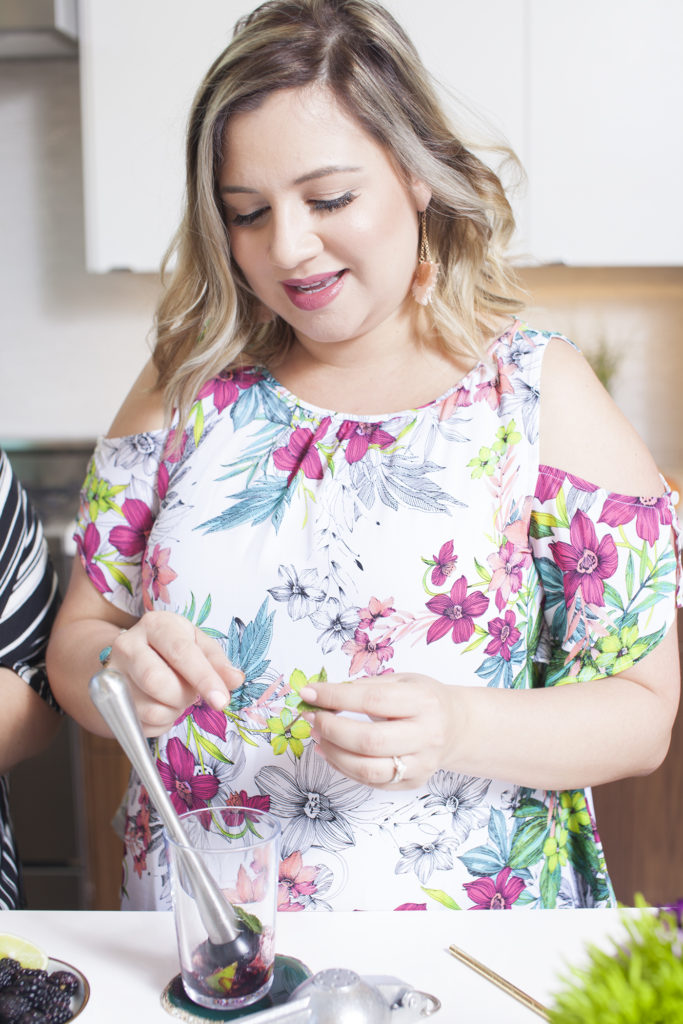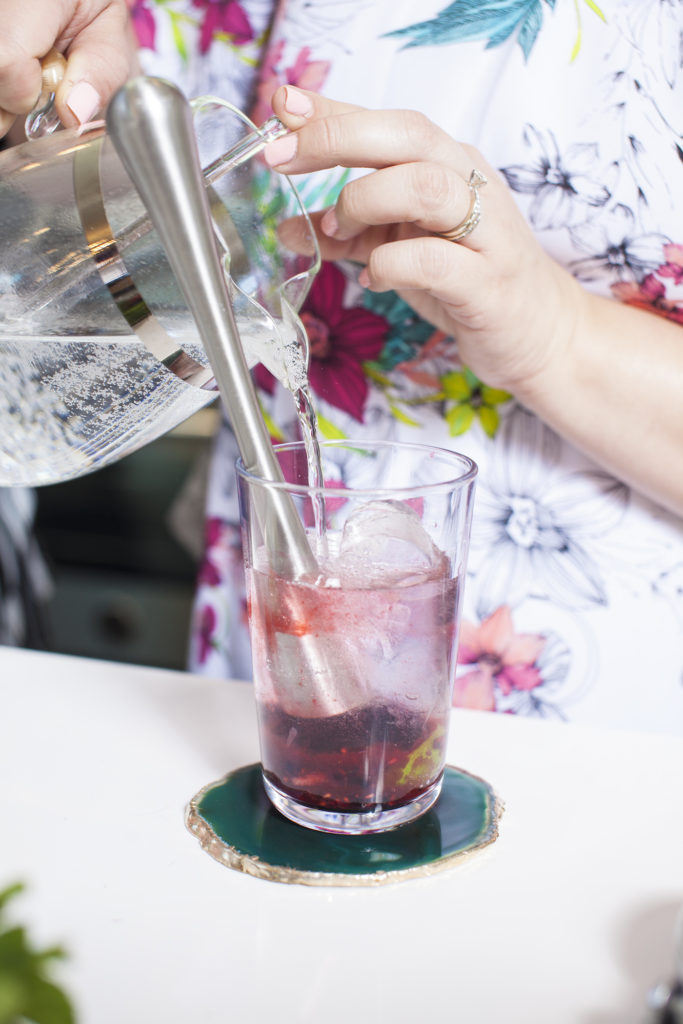 We used the H-E-B flavored sparkling water which has been a particular craving of mine during my pregnancy and to give the drink a hint of sweetness. What I love most is that it doesn't have caffeine, or sodium and it's naturally flavored. It's sweetened with a sugar substitute so it'll make your mocktail sweet without the guilt or making your blood sugar go up! They have tons of flavors so get creative and substitute your favorite muddled fruits and water flavors to make your own concoctions.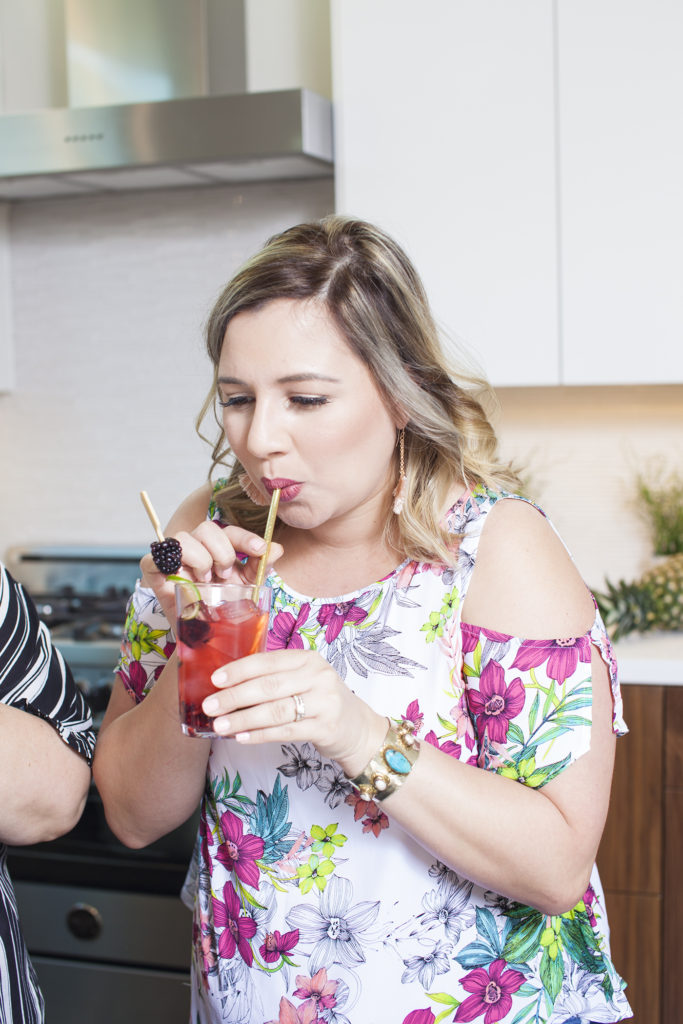 Taste Test…Delicious!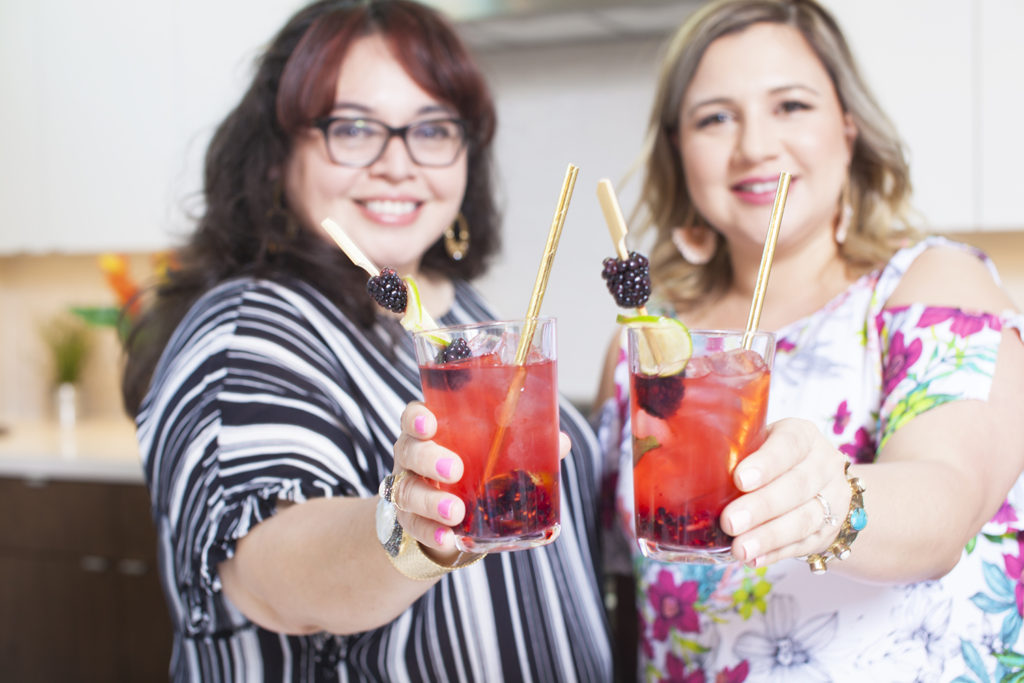 Salud!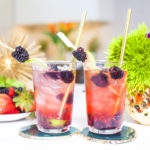 Raspberry Mojito Mocktail by Sweet Life Bake
A refreshing, bubbly & sugar-free drink perfect for enjoying this patio weather!

Ingredients
1

lime

cut into slices

8

fresh mint leaves

plus more for garnish

8

blackberries

plus more for garnish

ice cubes

1

bottle

H‑E‑B Sparkling Cranberry Raspberry Water Beverage
Instructions
To the two tall glasses add 2 lime slices, 4 fresh mint leaves, and add half of the blackberries to each glass. Muddle blackberries and limes. Fill the glass with ice and top with chilled sparkling water. Garnish with the mint sprig and any extra blackberries.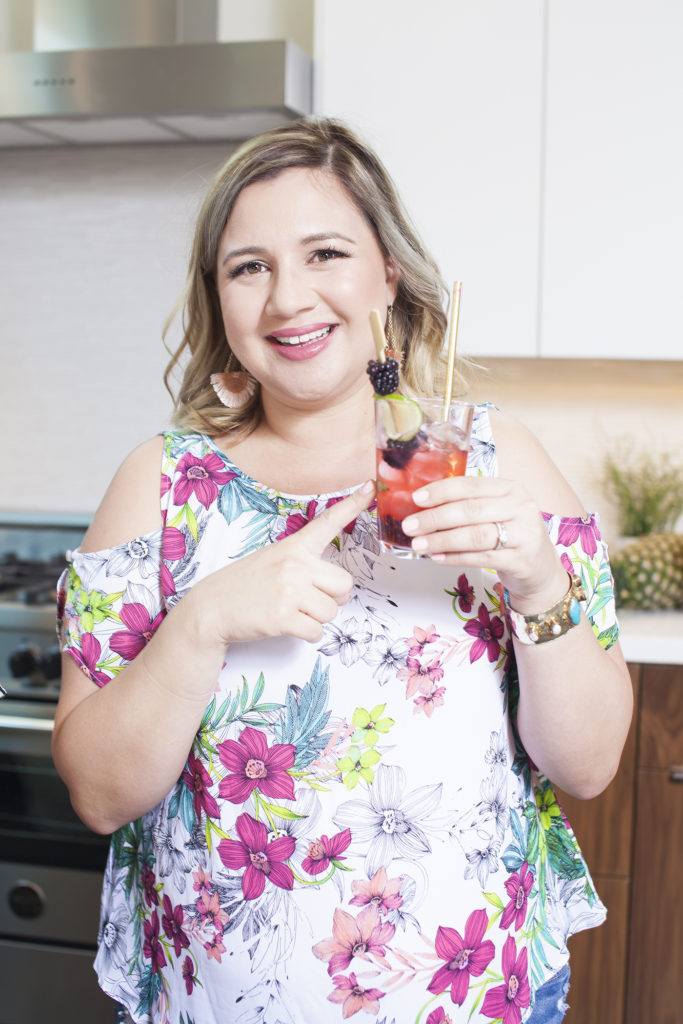 This post would have not have been possible without the help of our sponsors who made the crazy mocktail idea of a newly pregnant mama a reality! Huge thanks to the following:
On Point Custom Homes for allowing us to shoot in their wonderful home and kitchen where we prepared our drinks. On Point Custom Homes is a leading custom home design and build company that has been creating a variety of luxury homes in Houston for the past 11 years. By the way, this home at 5415 Rose is for sale!
H-E-B for all the fresh fruit and flowers on set and for our on-set refreshments.

Manor for all the smashingly unique bar decor.
Pei Chen Photography for capturing all these stunning shots!
Facebook Conversations