*This post has been sponsored by Babbleboxx. As always, all thoughts are my own.
This month we embarked on the most exciting summer adventure yet: an overseas trip with a toddler! I knew it would be challenging but it's been way more unpredictable than we expected. We prepared as much as we could to make every flight, taxi and bus ride the smoothest possible but we could never plan his interrupted sleeping schedule caused by jet-lag and his disdain for European yogurt.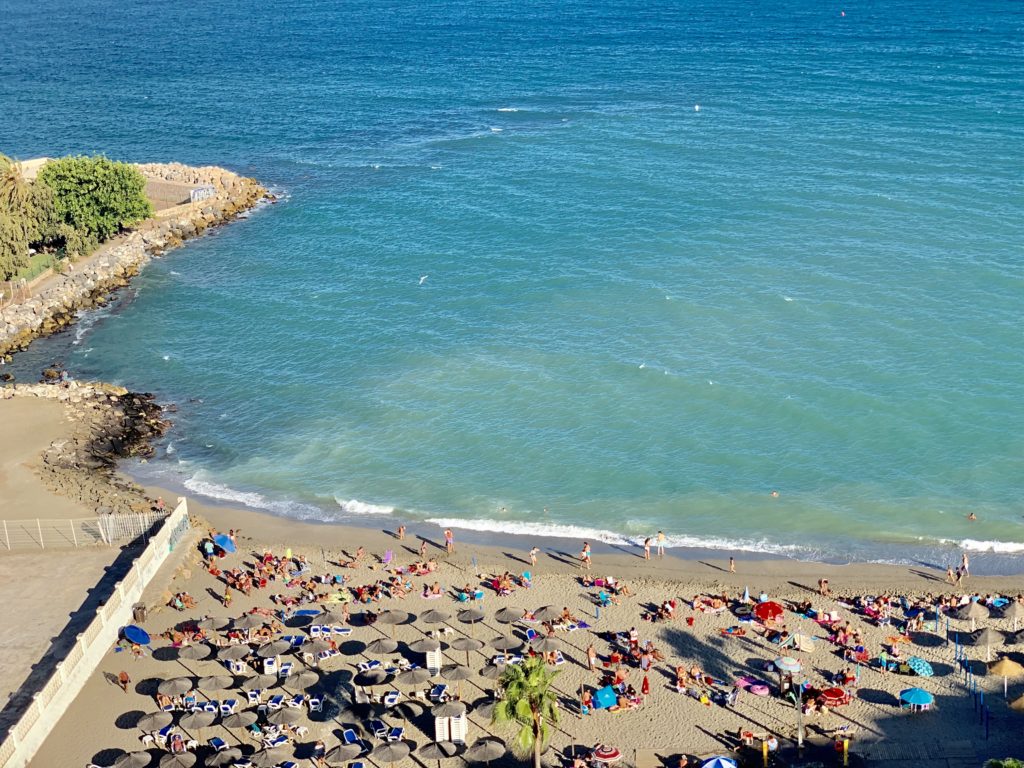 Fuengirola Beach photo credit: Lipstick and Brunch
Almost each leg of our trip includes a visit to my husband's extended family which is scattered through the south and north of Spain, all with the intention of having them meet our son Nico. Fuengirola was our last stop to visit my husband's aunt and uncle and I loved seeing how energized, lively and happy they were even at almost 90 years of age! I guess the slower way of life in Spain has something to do with it.
Before leaving Houston I accepted a campaign with Babbleboxx which would provide me with products that promised would enhance our vacation and I was pleasantly surprised with how useful the products have been during our trip. Check out how each product has helped us below and find special discount codes if you wish to purchase them.
Also, find a list of our favorite things to do while we were in Fuengirola and make sure to check them out if you ever visit!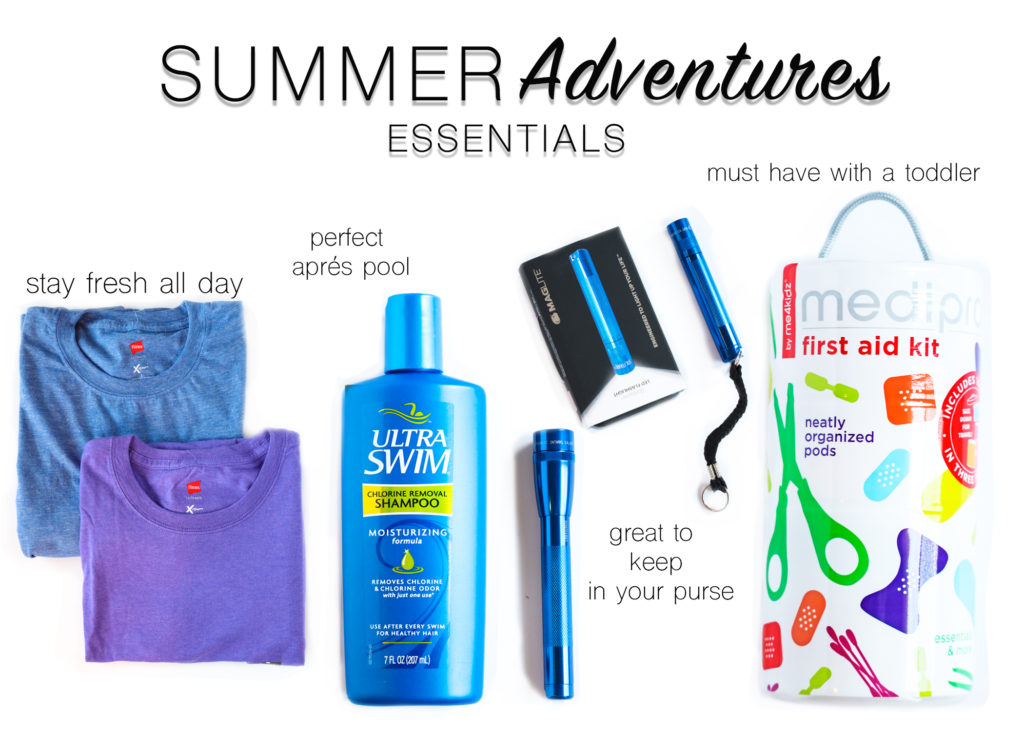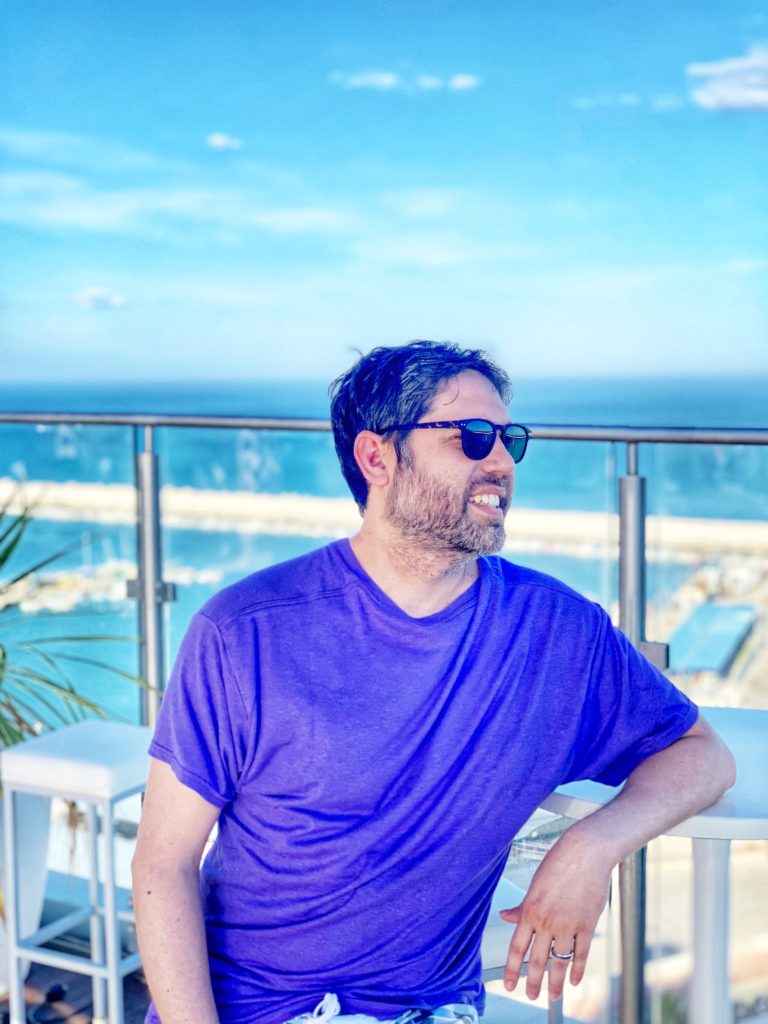 My husband wearing the Hanes Ultimate Xtemp tee
With the current heat wave in Spain walking outside like the Europeans do has been a struggle! Besides chugging a lot of water and putting my hand fan to good use, what we wear has been key to staying feeling fresh and cool.
I got two Hanes Ultimate Xtemp tees in my box and even though they are made for men I wore one of them and liked it too! My husband, who admittedly is always warm told me the tee was super soft, kept him cool and he actually enjoyed wearing the purple one. I styled mine by knotting it at the stomach and wearing it with white shorts. Another great plus about these tees: they have Odor Control Technology.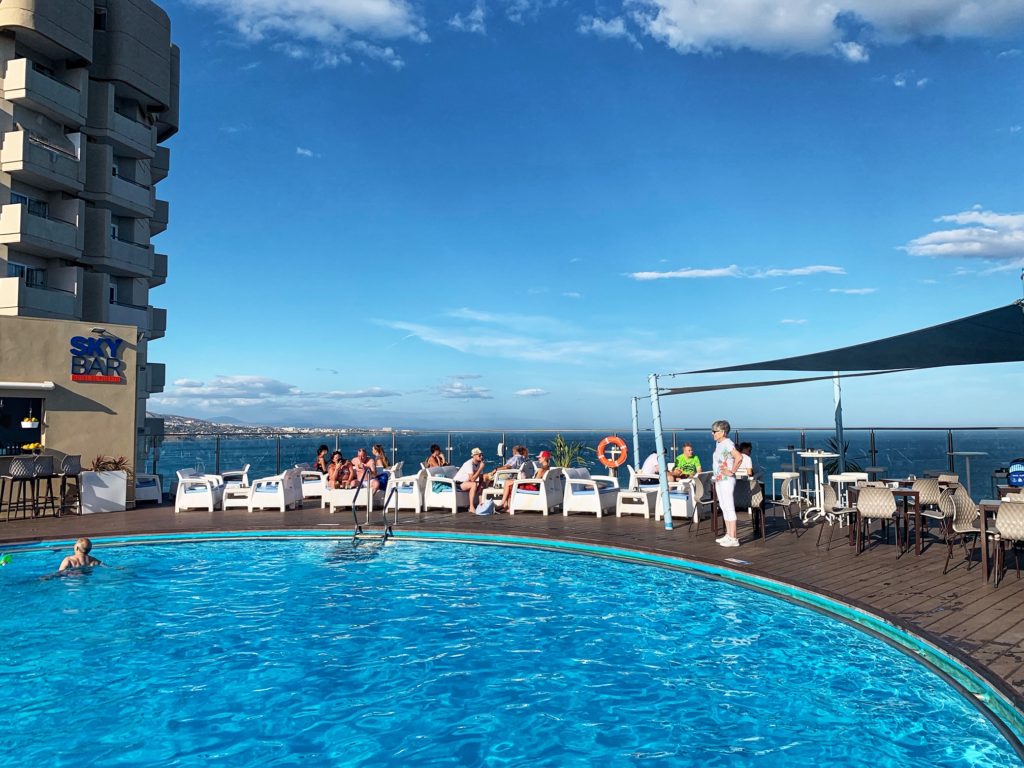 Even though I love the beach, the pool has been our top choice of entertainment because it allows us to have more control over our son. The rooftop pool at our hotel in Fuengirola was beautiful and gave us a 360 degree view of the beach and the city.
After our numerous pool days, a shower is a must every time!  The formula in this shampoo is moisturizing and safe to use after every swim. If you have blonde hair like me, this shampoo prevents the unwanted green-toned hair chlorine can cause. We all used this in the shower for guaranteed chlorine removal and it smelled heavenly! Find out where to buy it here.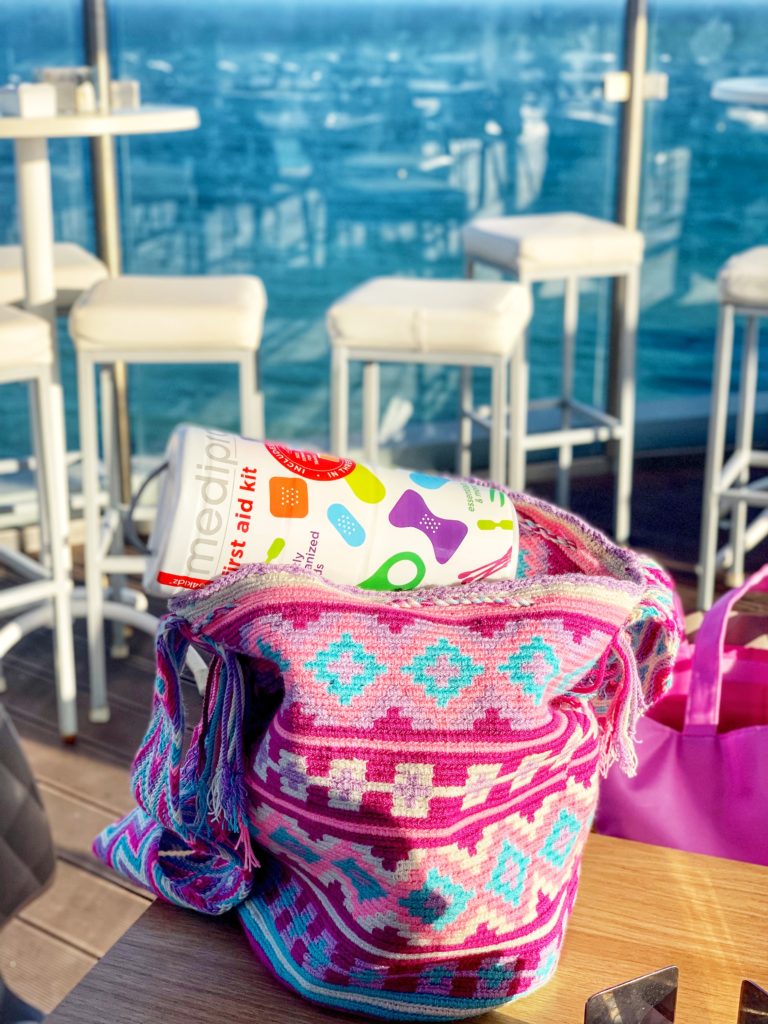 This is one of the newest products I got in my Summer Adventures Babbleboxx because with a two year old toddler accidents happen all the time! If you saw my Instagram stories during my trip you'll know we had an ER visit during the second leg of our trip and it didn't end there. Nico's legs are bruised because he's climbing everywhere and he's also got some scratches on his knees because he runs too fast for his own feet.
That's when Medipro first aid pods come in handy! These neatly organized pods break up into smaller kits and include all your first aid necessities on the go. With over 100 items from bandages to antibiotic cream, this latex and allergy friendly kit is a must in your travel bags.
Use code babble2019 for 25% off from now until 12/31/19 on your purchase of the Medipro first aid pods
This one should be a no-brainer on anybody's list but I know you might think your phone replaces this handy tool. Well, let me convince you to do otherwise. I've known about MAGLITE my whole life because it's what my dad had on his keychain, in his car and basically scattered all round the house in case the lights went out.
Whether you're traveling alone or with family, keeping this premium brand flashlight on your keychain is so smart for dark alleys or even if the lights go out like it did here in Spain a couple of weeks ago. The keychain flashlight it's beam throw is the distance of half a football field and it can run 2 hours nonstop in any emergency!
Both the MAGLITE Solitaire and Mini Maglite come in a variety of colors, are so light and sleek you can carry them with you everyday.
Use code MAGBB15 15% off online orders
Some restrictions apply. Outlet, seasonal shop and discounted items excluded. Cannot be combined with another offer or discounted item. U. S. Shipping addresses only. Promotion available for limited time.
Valid July 8 to August 15 2019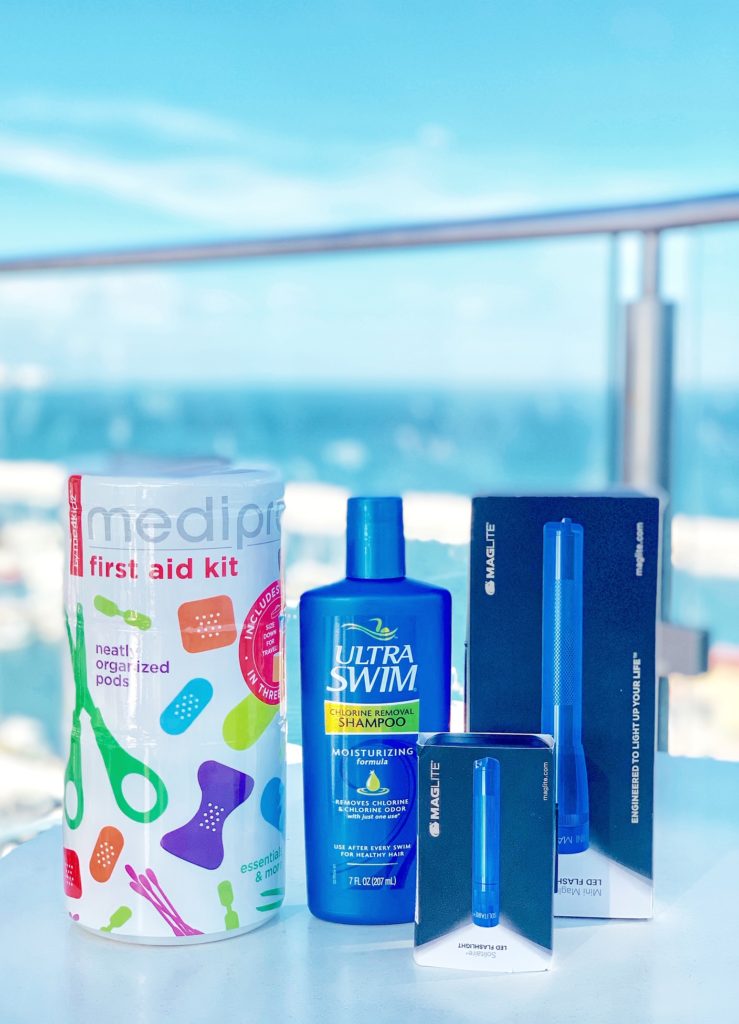 Our Favorites in Fuengirola
How To Get There: If you are landing in Madrid, grab an Uber or Taxi to the Atocha Railway Train Station and buy a ticket for the high speed train from Madrid to Malaga. Then, while at the epic train station that looks like a shopping mall, change trains and take the CERCANIAS train to Fuengirola. If you want to explore Malaga after your trip to Fuengirola like we did and have luggage, there are lockers called CONSIGNAS where you can pay to drop off your luggage while you explore. If the CONSIGNAS at the train station are full, then cross the street to the bus station and leave your luggage in the paid lockers available there.
Hotels: Watch out for hotels labeled "Adult Recommended" on booking sites since these are are actually "Adults Only" and they will not accommodate any child under 16. Yes, we made this mistake but now you know! We stayed at The Hotel el Puerto which also provided a crib.
Eating: Liberty Restaurant (best paella and pizza), Casa Castellana, Taverna Plaza Vieja, Restaurante Alarcón for the traditional "pescado en espeto" or grilled fish on a stick, Giolatto and the only terrace in the main plaza which makes the best breakfast and coffee in town.
Shopping: Make sure to make your your way to the main plaza where the church is and explore the shops especially a Mediterranean boutique with endless amounts of purses, clothing and accessories. Every single street is lined with shops with trendy pieces, swimwear and shoes so don't worry if you forgot any essentials.
Sightseeing: Walk the promenade for a view of the sea and many sand castle artists, visit the beach on the left side of the promenade for less activity and a wider beach. If you are with toddlers there's a cute carousel but older kids will enjoy the mini theme park next to the beach. The people watching in general is great!
Other: We loved that every other street had a mini market open late at night to buy Nico's milk, snacks and drinks to keep at the hotel.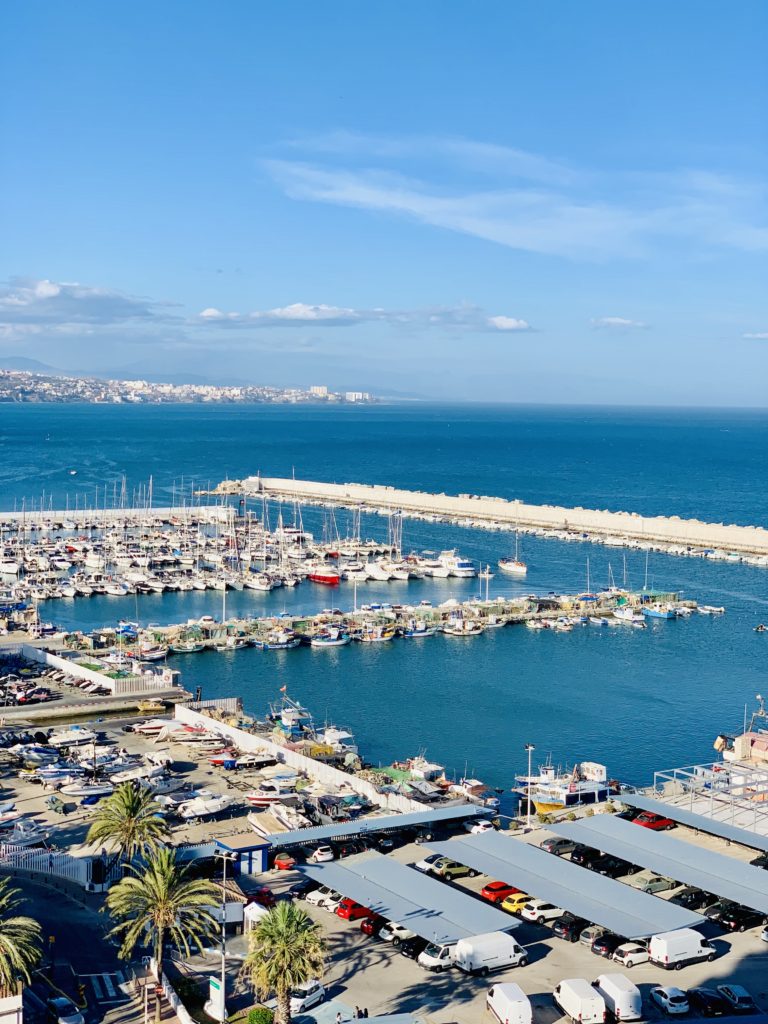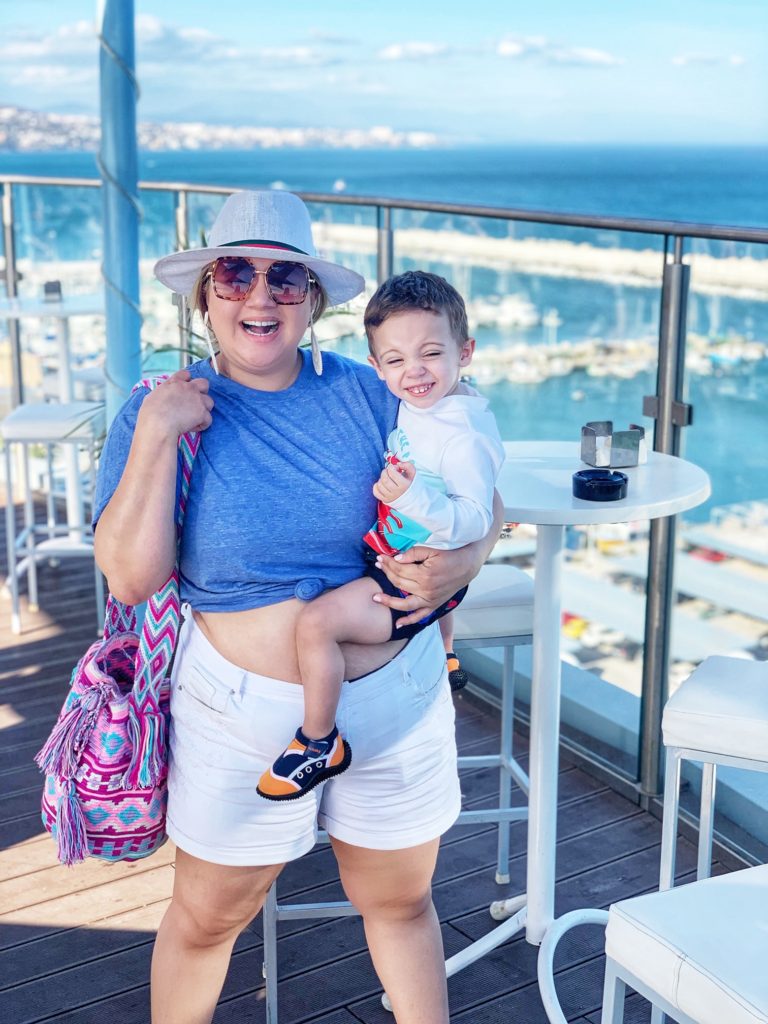 Wearing the Hanes Ultimate Xtemp tee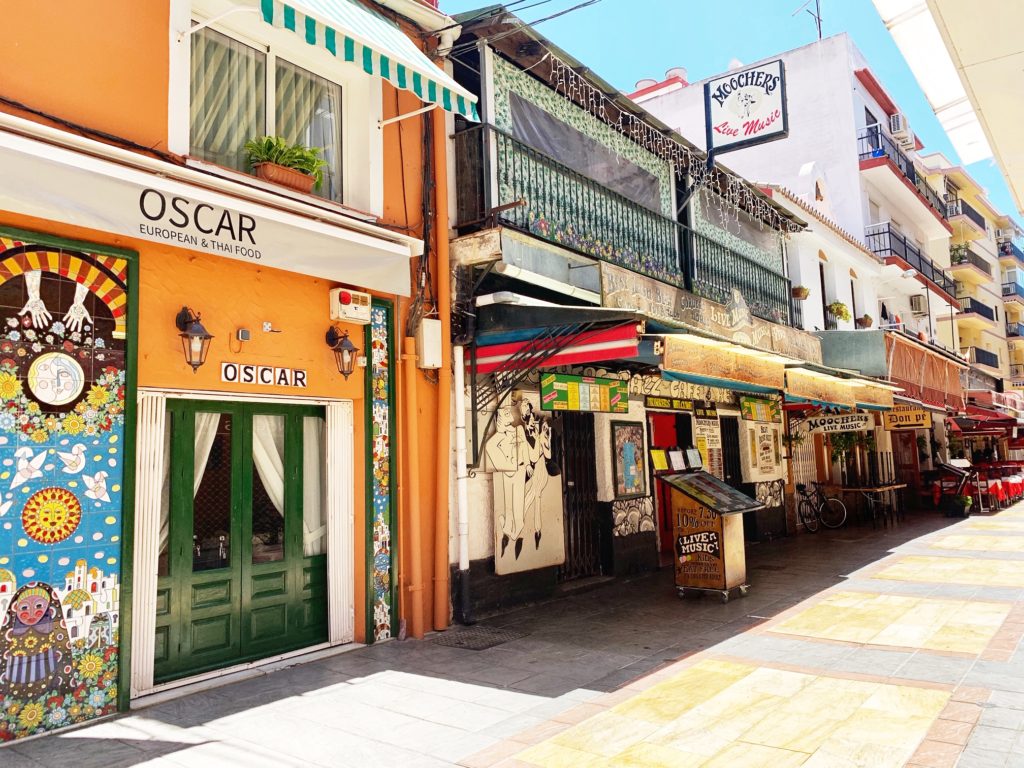 #SummerAdventuresBBoxx
Facebook Conversations