Raise your hand if you have ever dreamt of going to New York Fashion Week after watching Sex and the City and The Real Housewives of New York? I think seeing those TV shows and having worked in fashion print magazines as a photographer made it a major bucket-list item for me. When I moved to Houston, Texas I thought it would be really easy to just pick up and go but in 2017 I bought a plane ticket and booked a hotel (even got in a fight with a really selfish friend who thought I should still go amidst pregnancy nausea) so I had to skip it.
New York Fashion Week: Here we come!
In August of 2019 we decided with fellow blogger and friend, Rosario, from Pink to Tango that we were going to pack up our bags and hit NYFW 2019 with just one runway show invitation and borrowed outfits from beloved Houston designer and Project Runway winner Chloe Dao. We also expected enough brand blogger pop-ups around town to keep us entertained during our three days there. Interesting fact: this trip happened in the exact moment I started my fitness journey and it was tough to not eat pasta, New York pizza and stay away from dessert & wine at every restaurant. I did well because I didn't come back with any extra pounds from this trip and I don't have any memeories of heavily restricting myself. I do know that we walked A LOT (which I loved!), only took a cab once and that helped me stay active and keep the pounds off.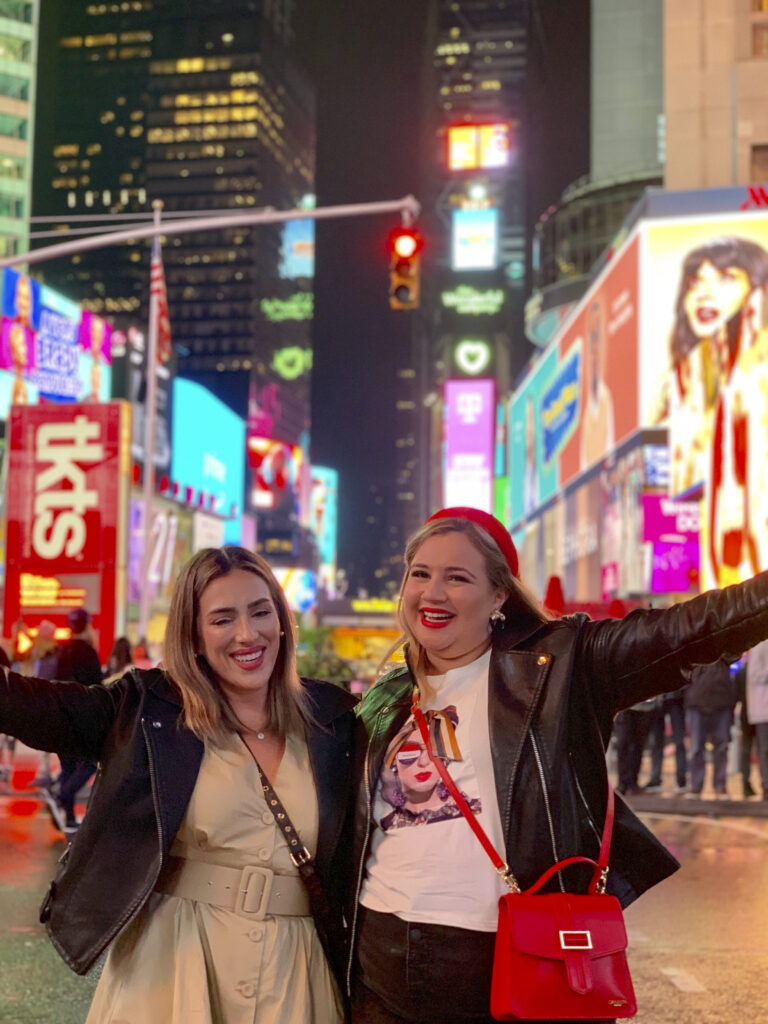 My first time in NYC!
If you're a blogger, photographer or content creator I urge you to have this on your bucket-list- this is one of the most beautiful experiences I've lived as an adult. It was my first time in New York and what a great first impression. Now, there's a lot of naysayers that think bloggers don't belong at NYFW but that's only because they've never been! LOL! There are so many reasons to come to NYFW if you're a blogger-don't let anyone discourage you!
Even if you don't come for any of the runway shoes there is so much to do and you can feel the energy of the people walking on the New York streets as if it were their runway. We enjoyed every single place we vsiited and hope you enjoy all the photos below.
Why You'll Love NYFW as a Blogger/Content Creator
Even if you can't afford anything at a couture show, let the runways inspire your seasonal wardrobe
Network with other bloggers from across the United States
Celebrity sightings in every corner
Assist unique brand events tailored for bloggers at NYFW
Meet up with brands you have worked with
Meet up with PR companies that have hired you for campaigns
Network with new brands you want to connect with
Experience the hustle and bustle of the city during this magical time
Be inspired by street style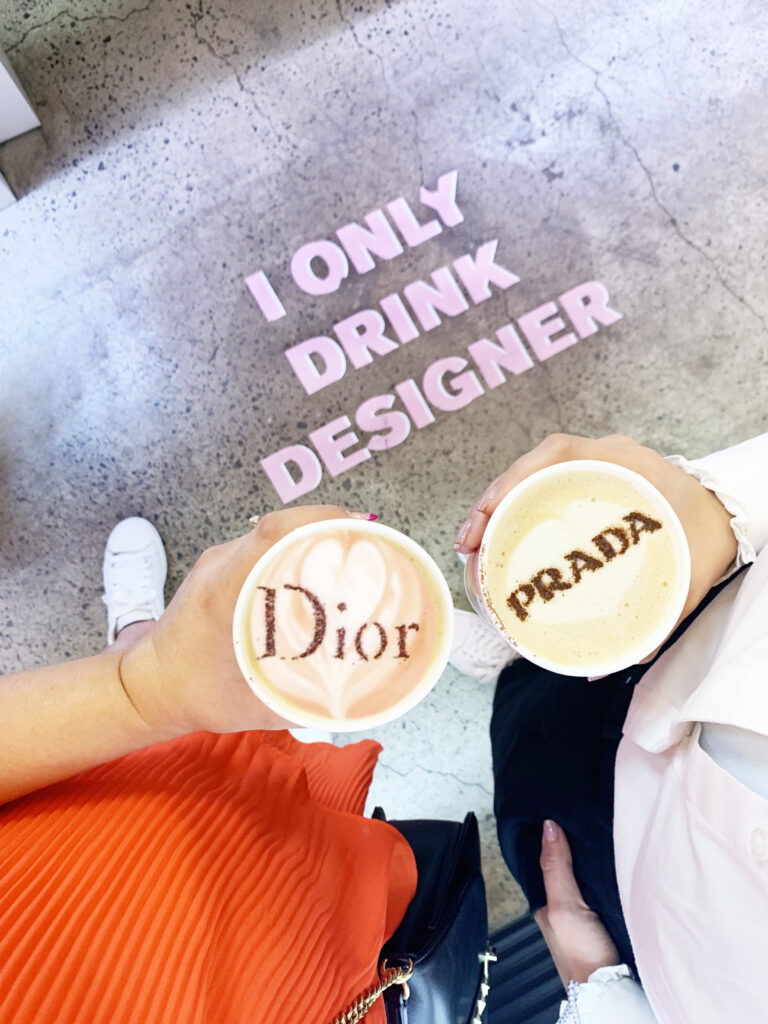 Designer coffee at Coffee and Clothes
Rooftop Maybelline Party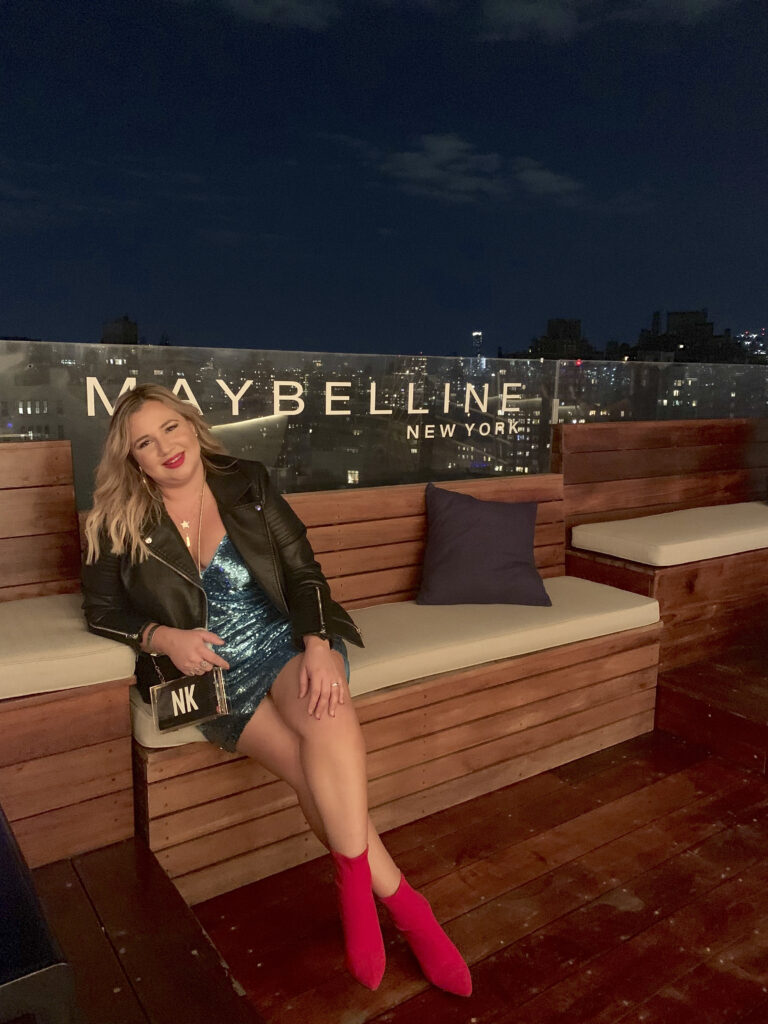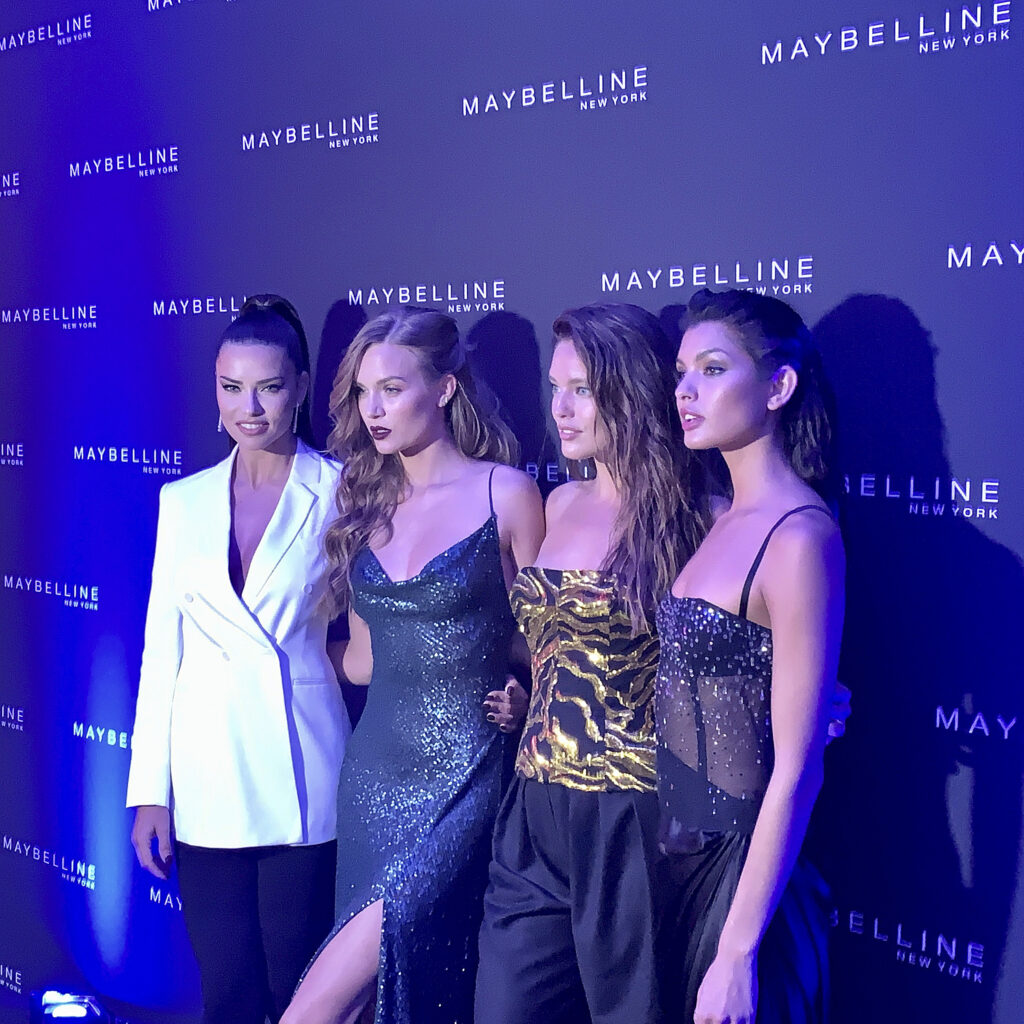 Free lipsticks in the restroom at the Maybelline party.
Brunch at Jack's Wife Freda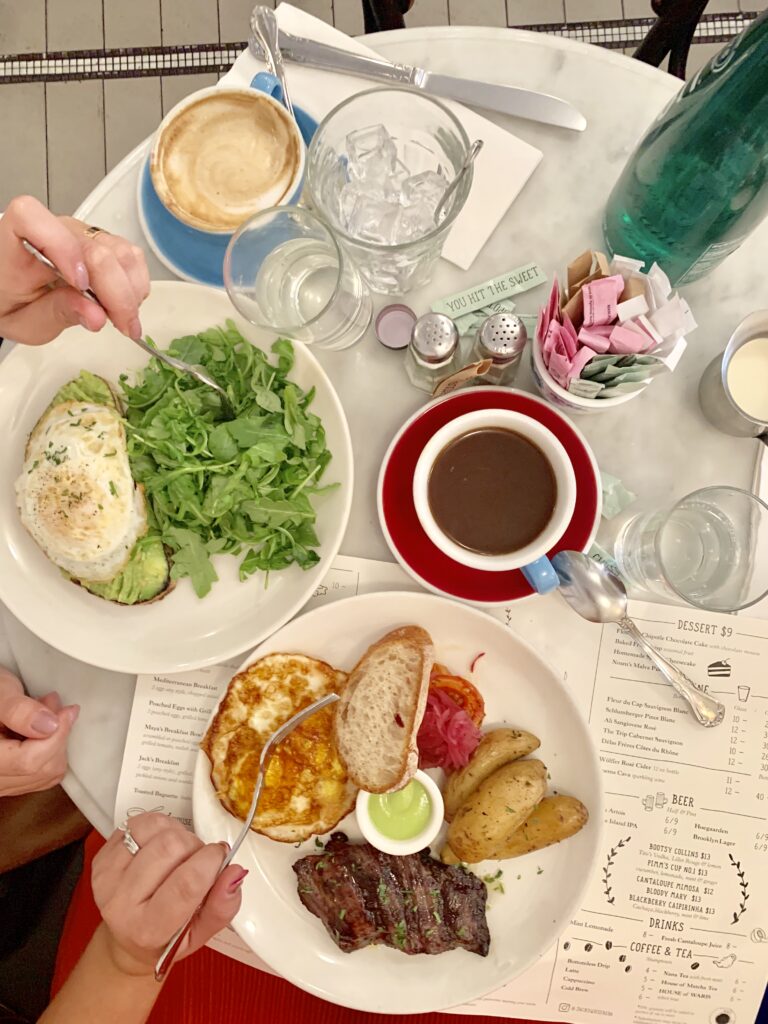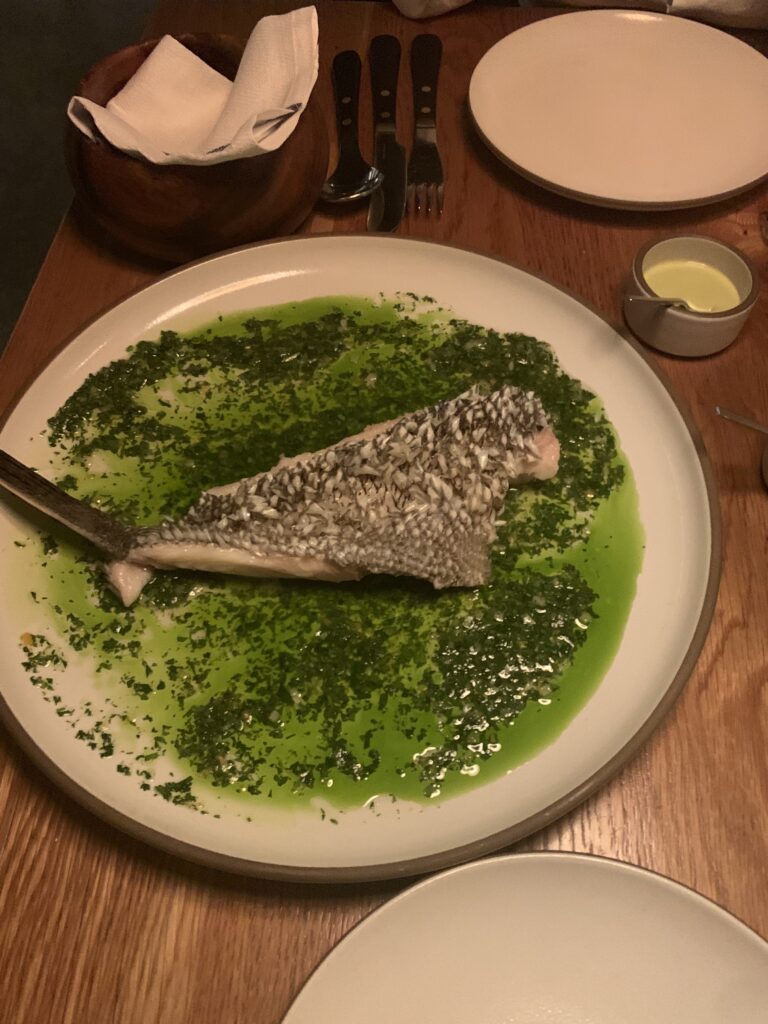 Whole roasted fish in aguachile at Cosme NYC. Best thing we ate on the trip!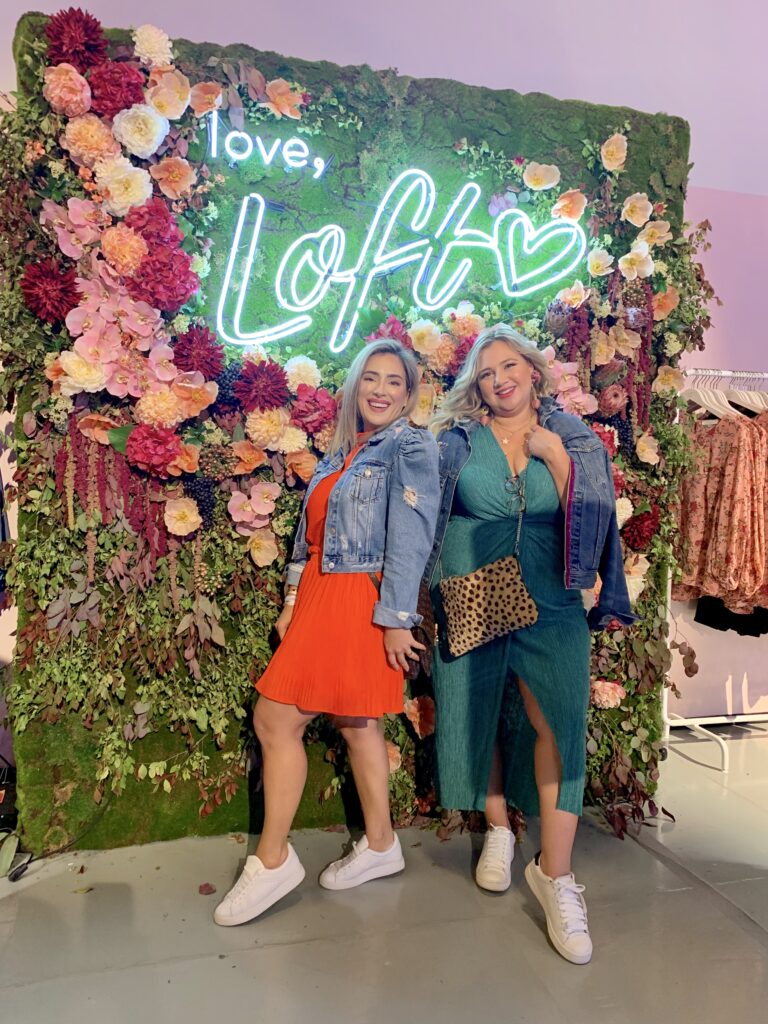 Studio 33 NYC Blogger Event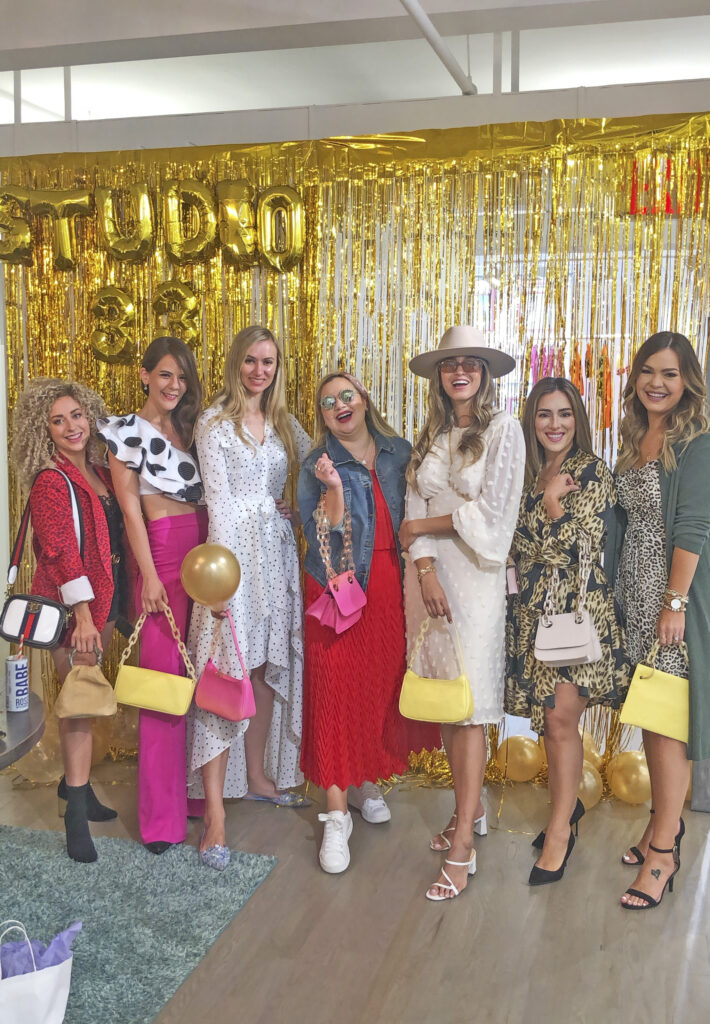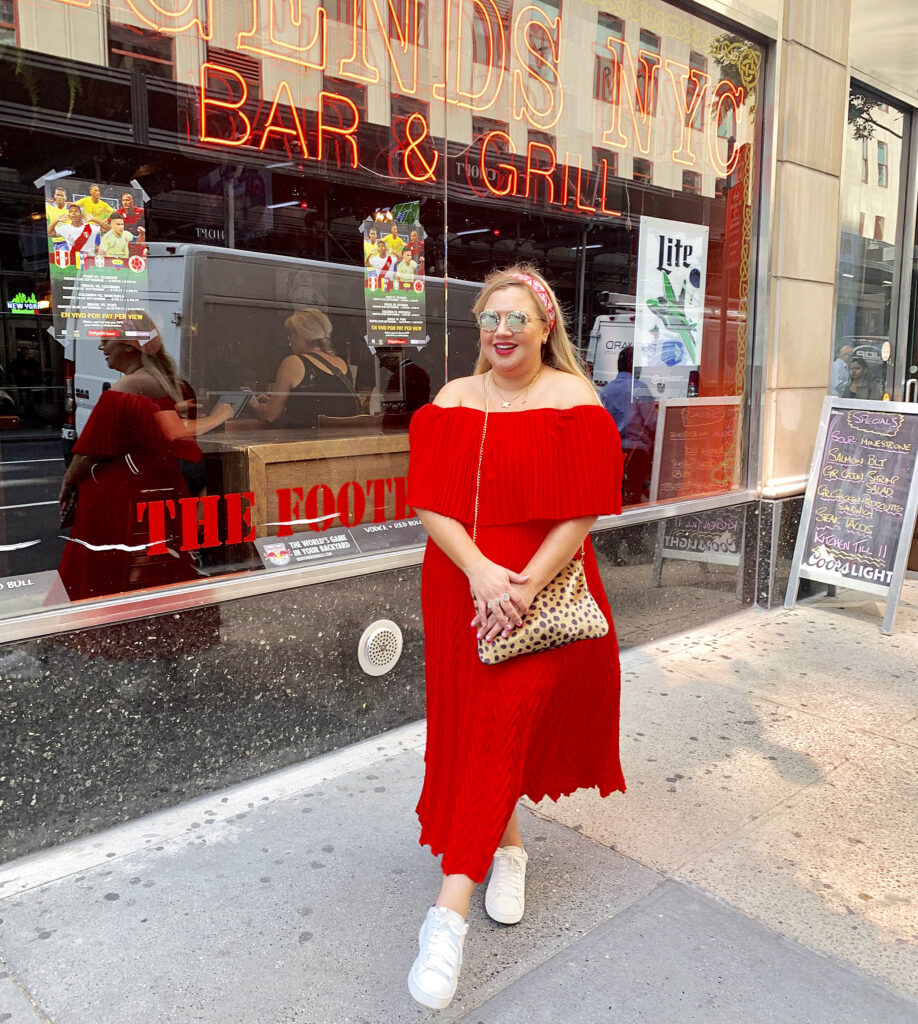 Photo above: Met all these cool bloggers (from left to right) @frizzandfrills Don't remember their names Oops- Myself, @daniduqued, @pinktotango and @kelsiekristine

Meeting up with our favorite Houston photographer Yash to take photos in the outfits Houston designer Chloe Dao let us borrow. Check out our photoshoot here

Bye NYC!
I can't wait to go back to NYFW with a packed schedule and a bigger group of girls or even as a just parents trip with my hubby. I wasn't able to go to many spots around town that I would have loved to see like Grand Central Terminal, Top of the Rock, the 9/11 Memorial-Ground Zero, One World Observatory, Central Park, the Edge Observation Deck at Hudson Yards, the official NBC Studios Tour, Broadway and of course–a trip to see my favorite morning show cast at The Today Show. What are your favorite place sin NYC?
Our New York City Trip in Summary
Where we Stayed
Hampton Inn
Events We Went To
CurvyCon
Maybelline Rooftop Party
Studio 33 Pop-Up
Where we Ate
Eataly New York
Mariebelle Chocolate in Soho
Cosme (dinner. reservation needed.)
Jack's Wife Freda (brunch)
Coffee and Clothes (designer coffee)
What we Did
Photoshoot in SOHO with Yash from Banavenue Photography
Meet-Up with a beauty brand
Shop at the GISOU pop-up
Celebrities we Saw
Maybelline Models including Adriana Lima
Candice Huffine (my jaw dropped when I saw her & I told her she looked amazing & had not guts to say anything more)
Jeannie Mae from The Real
D'Andra Simmons from Real Housewives of Dallas (bumped into her at the Maybelline party)
Jade Jagger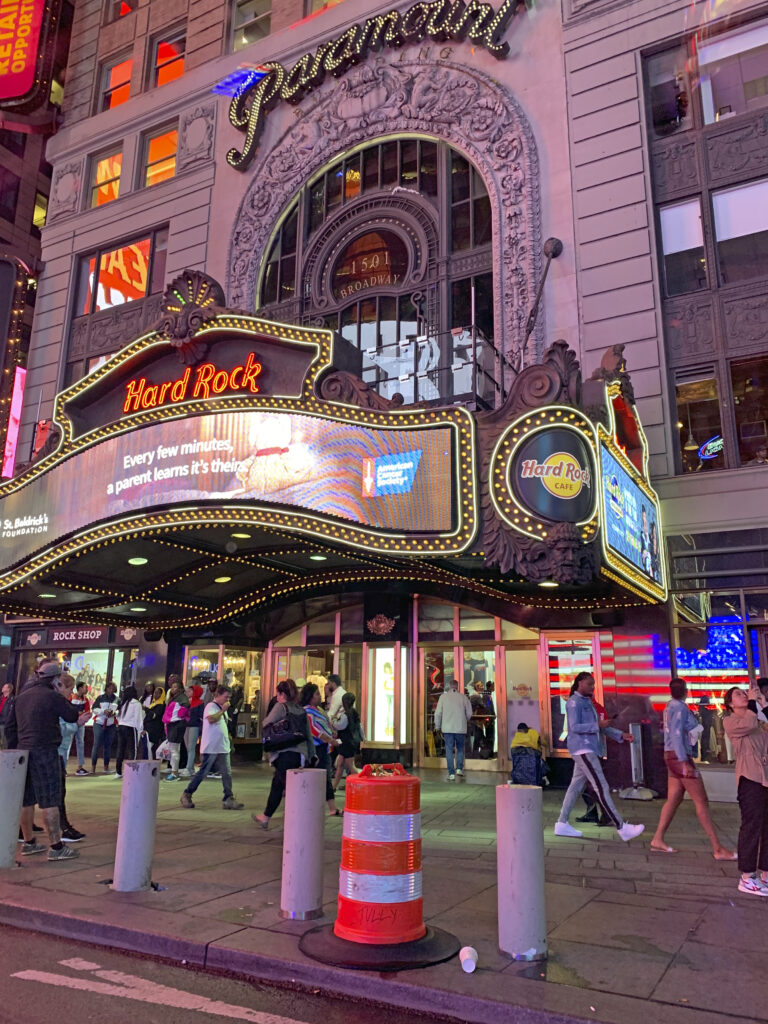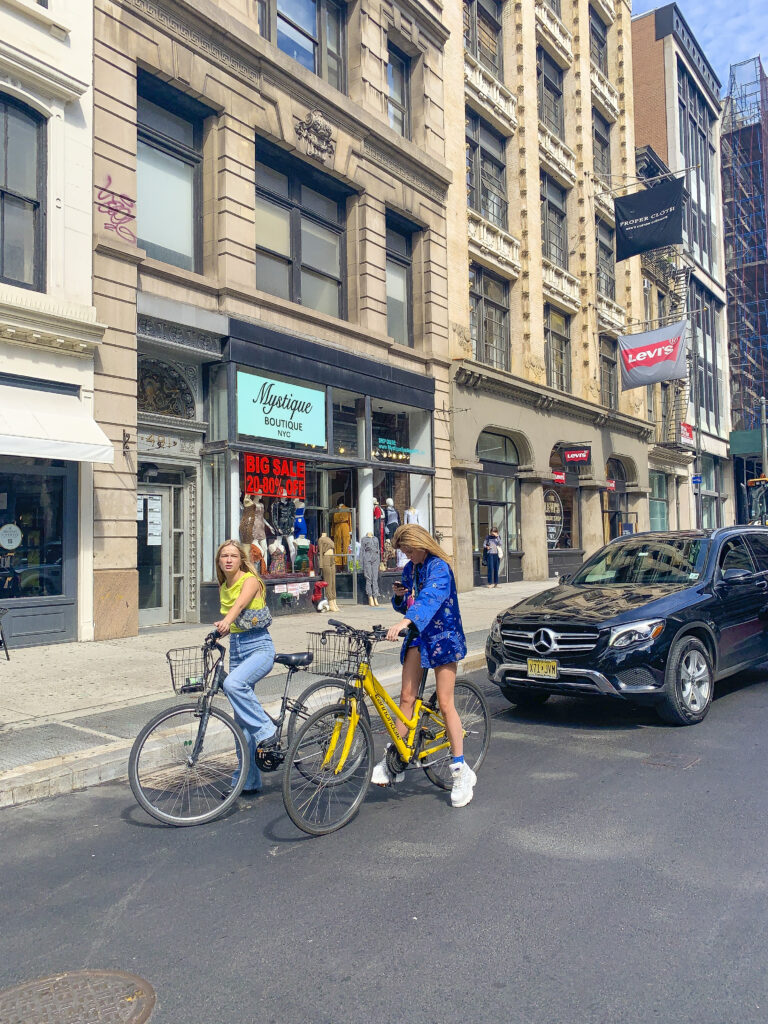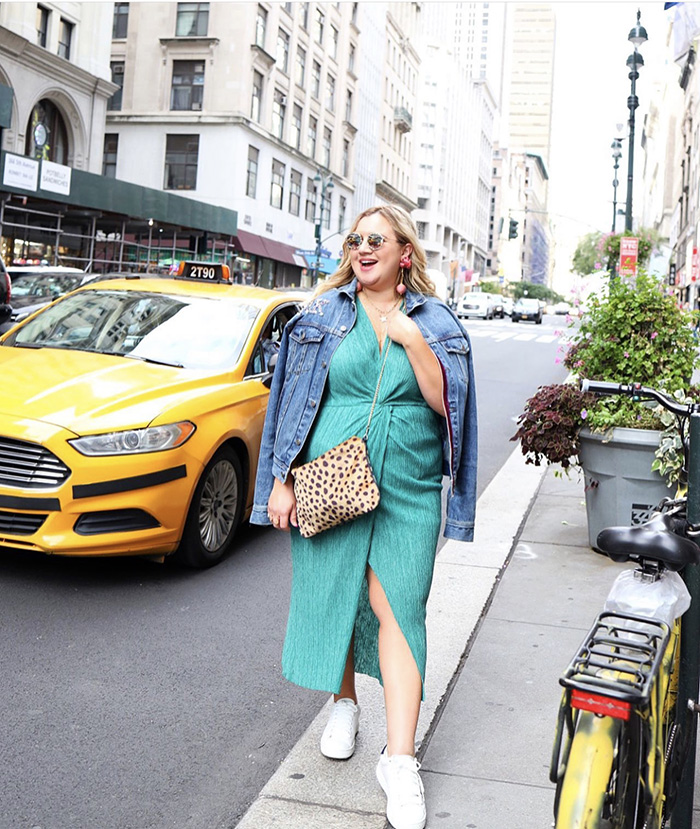 Facebook Conversations