Earlier this year we traveled to Buenos Aires, Argentina on a direct flight from Houston IAH. My best friend who I have known since the third grade was getting married to the guy of her dreams. I was ecstatic at joining her in such an important moment in her life as her maid of honor and I was also looking forward to enjoying and exploring the city with Miguel.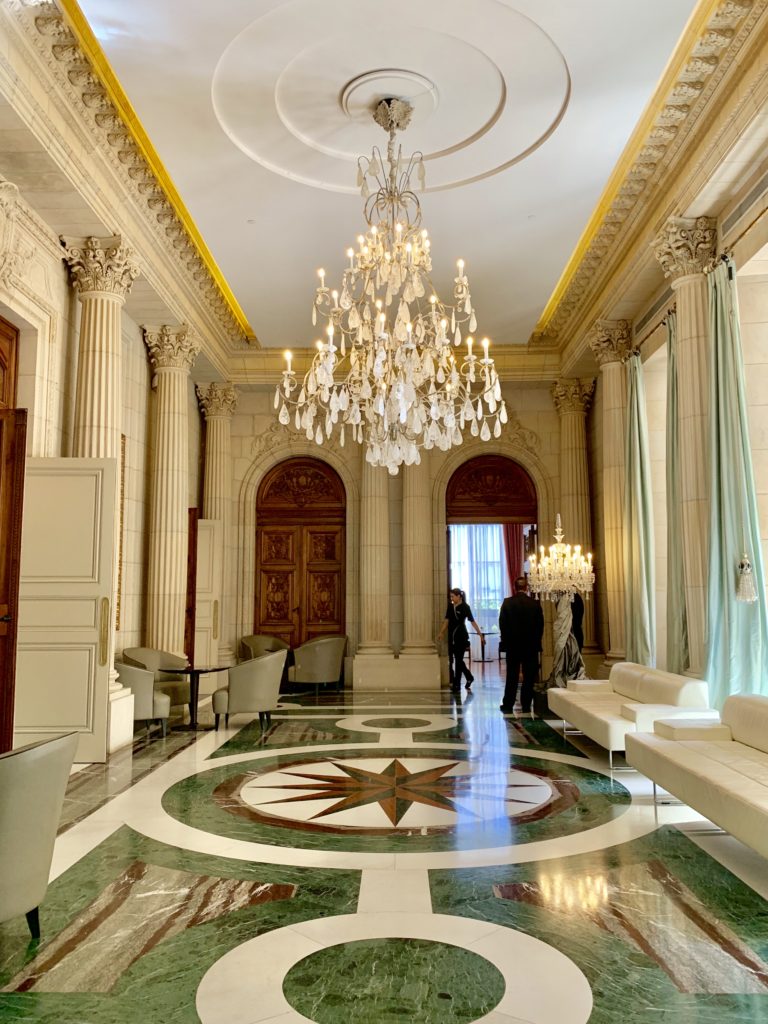 Inside the Palacio Duhau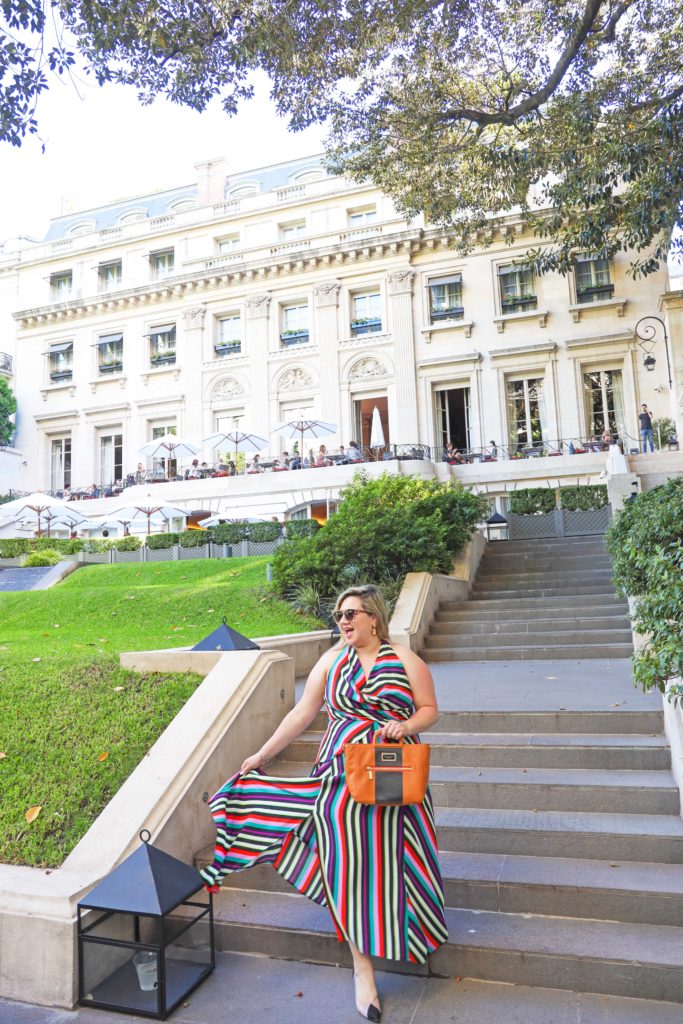 When To Travel to Argentina
We were there in February it was pretty hot by midday so maybe it's worth going right before wintertime since what we most did was walk and sight-see. I do live in Houston though where it is currently 100 degrees outside with an 80 humidity index so my tolerance is pretty high but I do know that I don't enjoy sweating a to while sightseeing.
Walking every day to breakfast, shopping and sightseeing hands was one of the big highlights of our trip. You can't walk anywhere in Houston so even going to dinner hand by hand was quite the escape from the ordinary. The buildings, streets, colorful boutiques, shops and people-watching make for a worthwhile stroll.
What to Wear for Sight-Seeing
I wore the same pair of gray slip on sneakers the whole time we were there and my feet never hurt. The shoes were equally comfortable and stylish. The touristy spot is covered in cobblestones so sneakers or comfortable shoes is the way to go.
Where We Stayed in Buenos Aires

This is where we stayed. It is a pricier hotel but we needed a vacation so we decided to splurge a little bit and it was worth it because the wedding party and reception was here. We also tried their spa and got a couples massage and facial and we completely fell asleep and relaxed.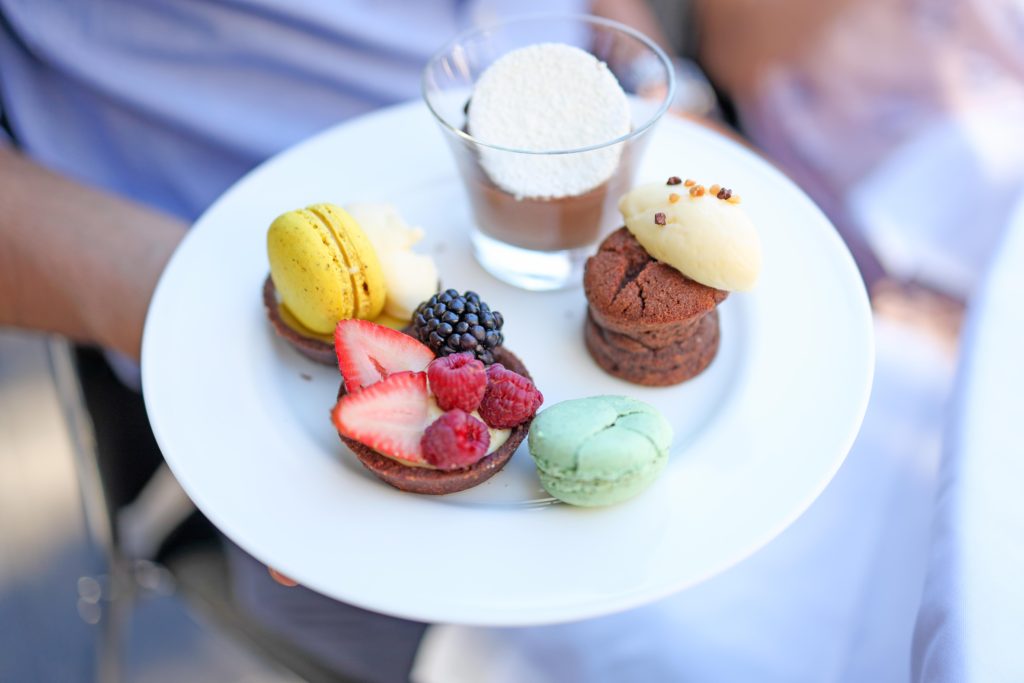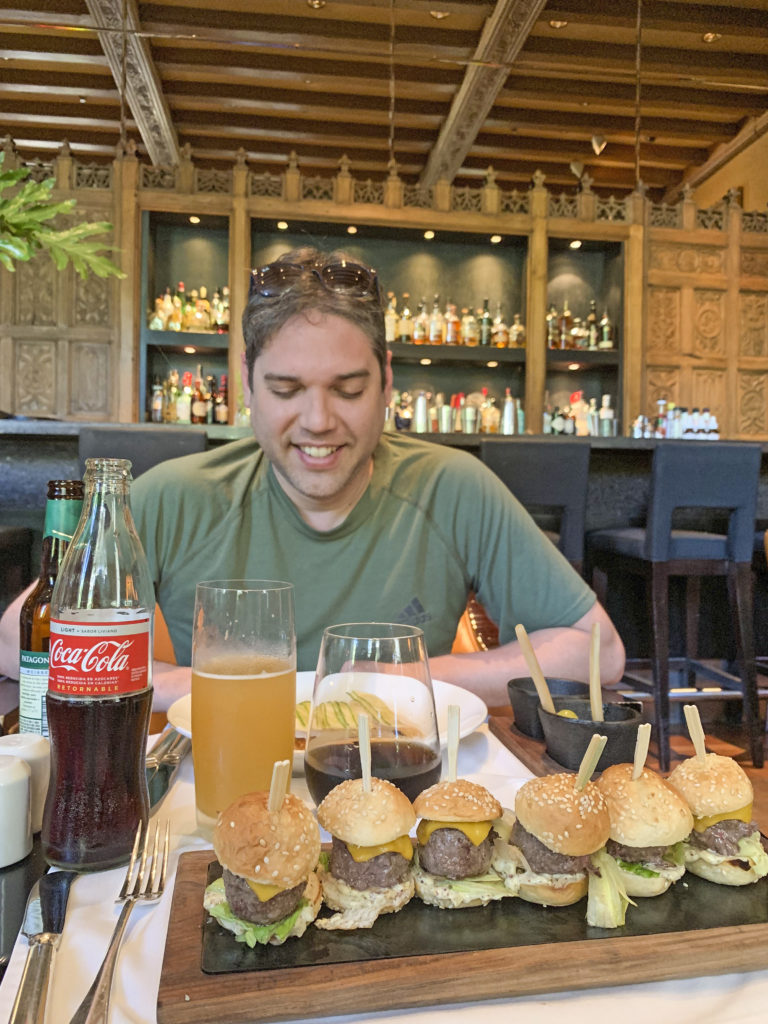 This is where my friend and her Argentinian fiancé stayed for almost three weeks.
My friend from Buenos Aires highly recommended its restaurant named Elena. We were not able to have dinner there but it's on our to-do list for our next visit.
Dinner & Dessert in Buenos Aires
Freddo
Recommended by my friend Rosario who is from Buenos Aires, you must make a stop at this Argentinian gelato spot. It was the creamiest, silkiest gelato in the most indulgent of flavors like dulce de leche which is an Argentinian specialty.
El Mirasol
A pricier restaurant known for their wonderful steak, this was the spot we chose to celebrate Valentine's Day dinner at. We had the most tender steak here and a bottle of Malbec for both of us. For dessert we had a crepe filled with dulce de leche as dessert! Scrumptious!
Tucked in the Recoleta neighborhood, we had the most phenomenal pasta dishes here for dinner. The restaurant is nicer so dress appropriately as in no flip flops or ripped jeans.
Le Pan Quotidien
Great place for breakfast, coffee or an appetizer and wine. This spot is a franchise and we were at one in Spain too! It's delicious.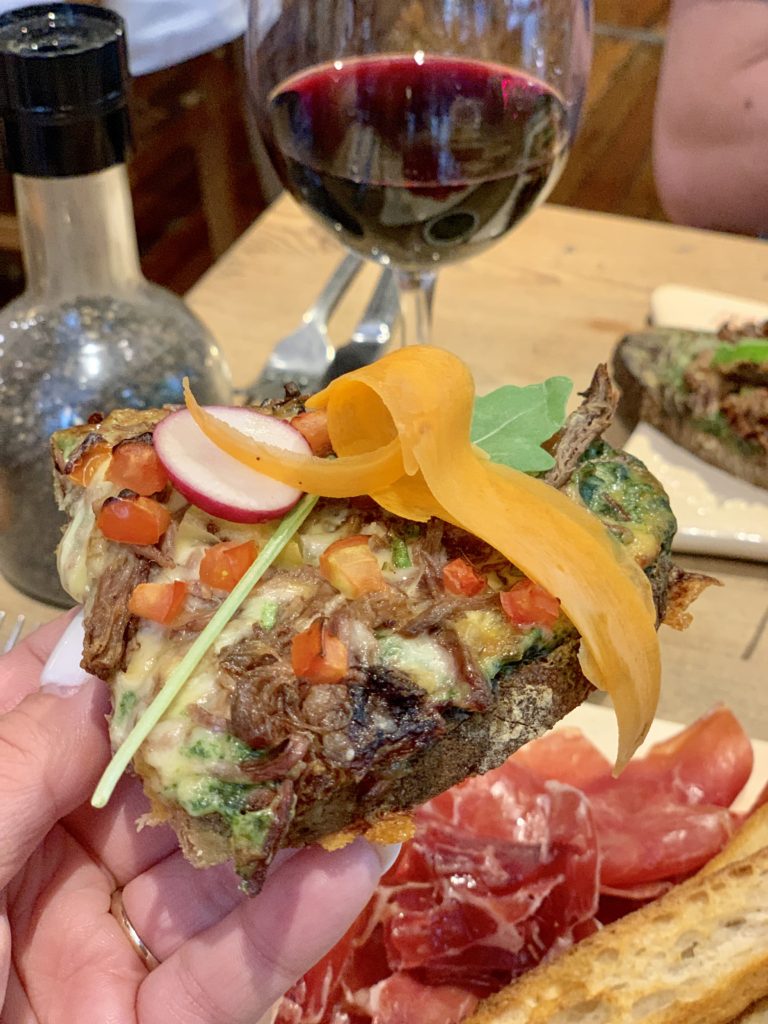 Sightseeing + Shopping
We love taking tour buses wherever we go because it' s a great way to get a summary of the city on a bus ride and then decide where to hop on and off.
Caminito
The most touristy stop the Buenos Aires Bus is here but it's al worth it for the color, the street tango shows and photo opportunities with tango dancers and multicolor walls at every corner. Be wary of pickpockets and if you have your professional camera with you keep it close to your body. One of the wedding guests got mugged and got his Rolex stolen so needless to say don't wear your Rolex!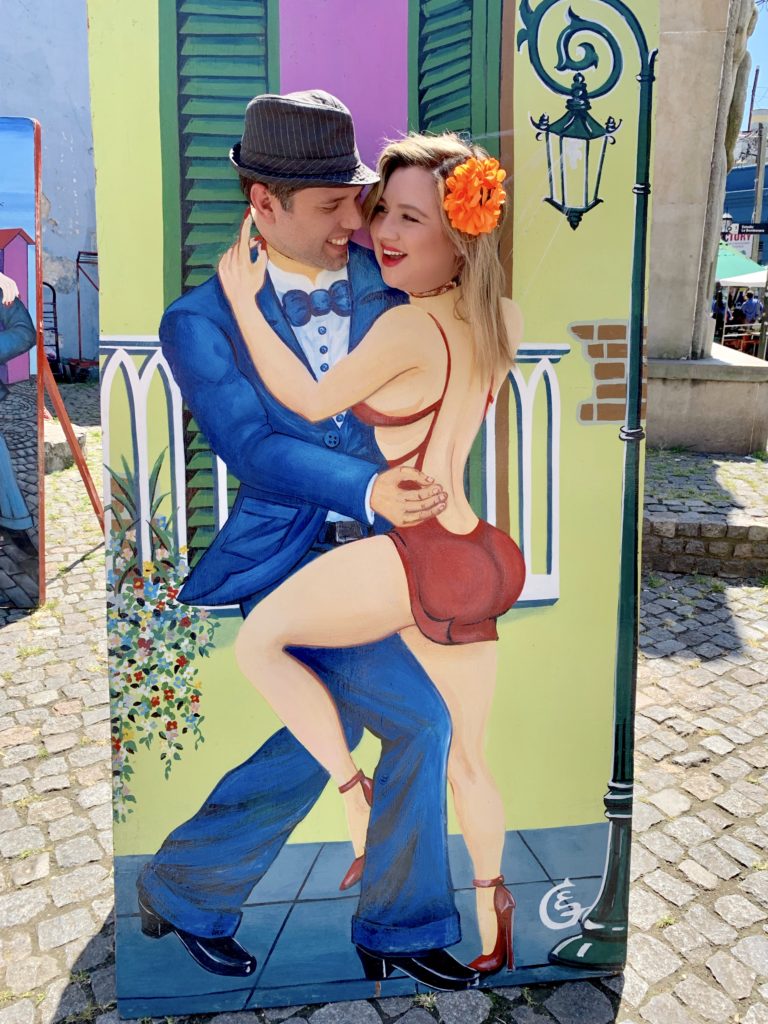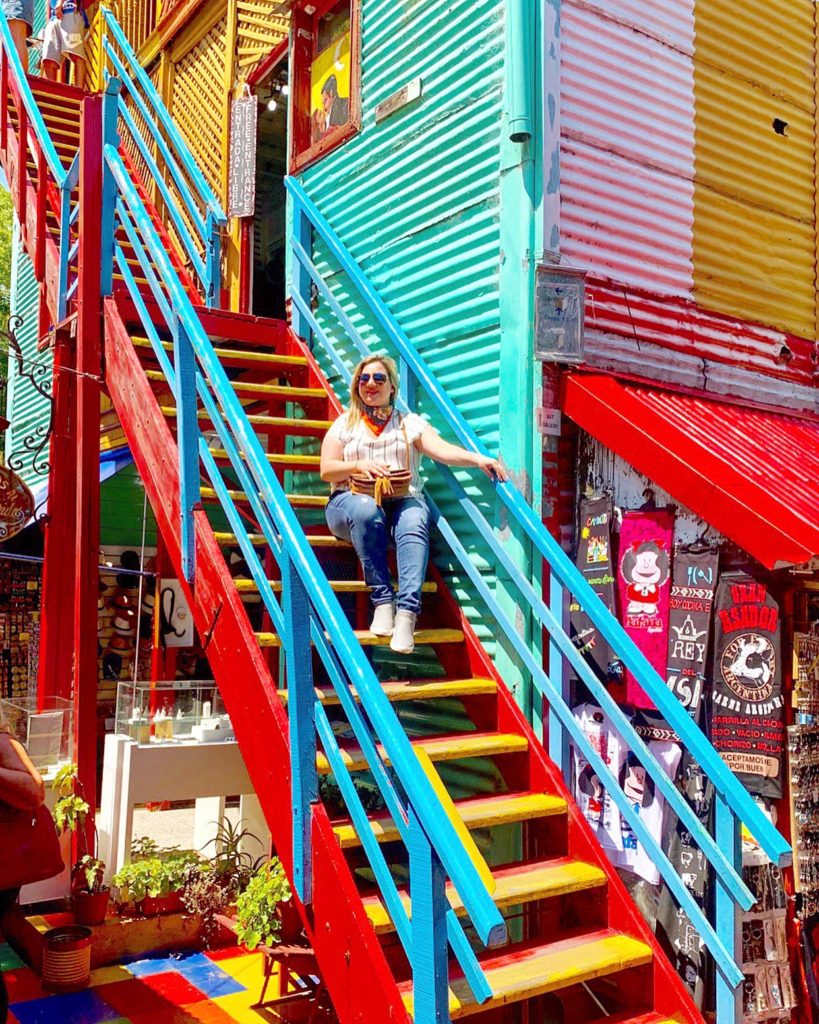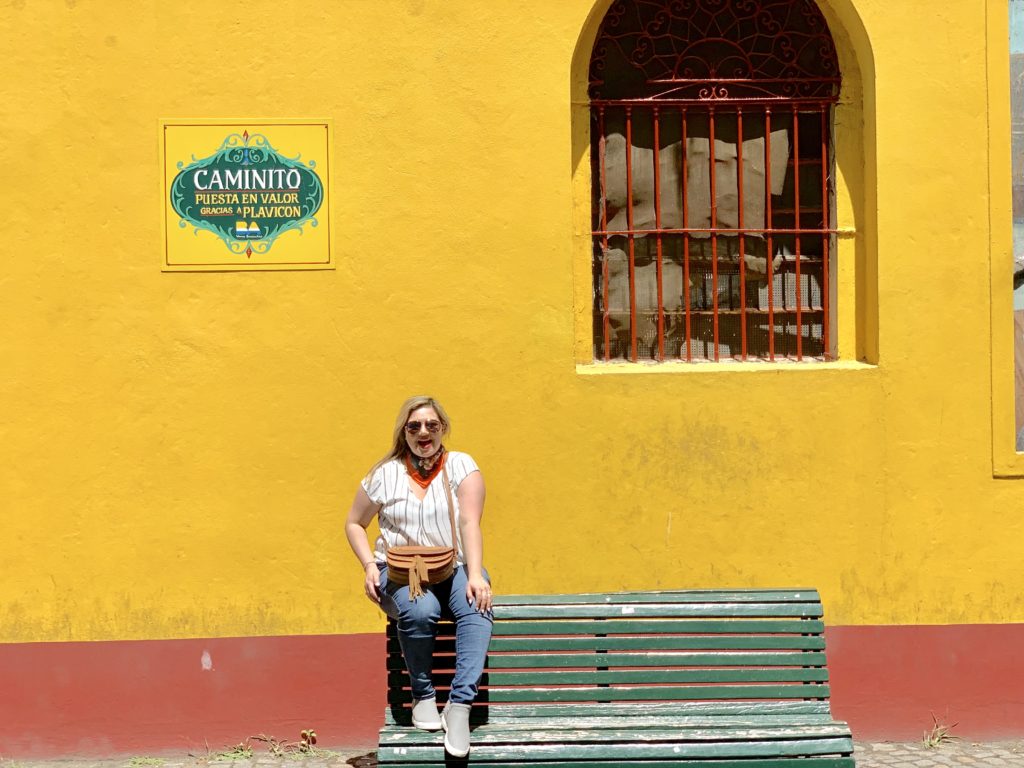 A cozy shopping center with a very high end feel. Full of brand name stores, cute coffee shops, restaurants, Argentinian leather goods (a must you if you are here) and my new favorite store of colorful leather goods: Jackie Smith (think of it as if Kate Spade and Leatherology had a baby).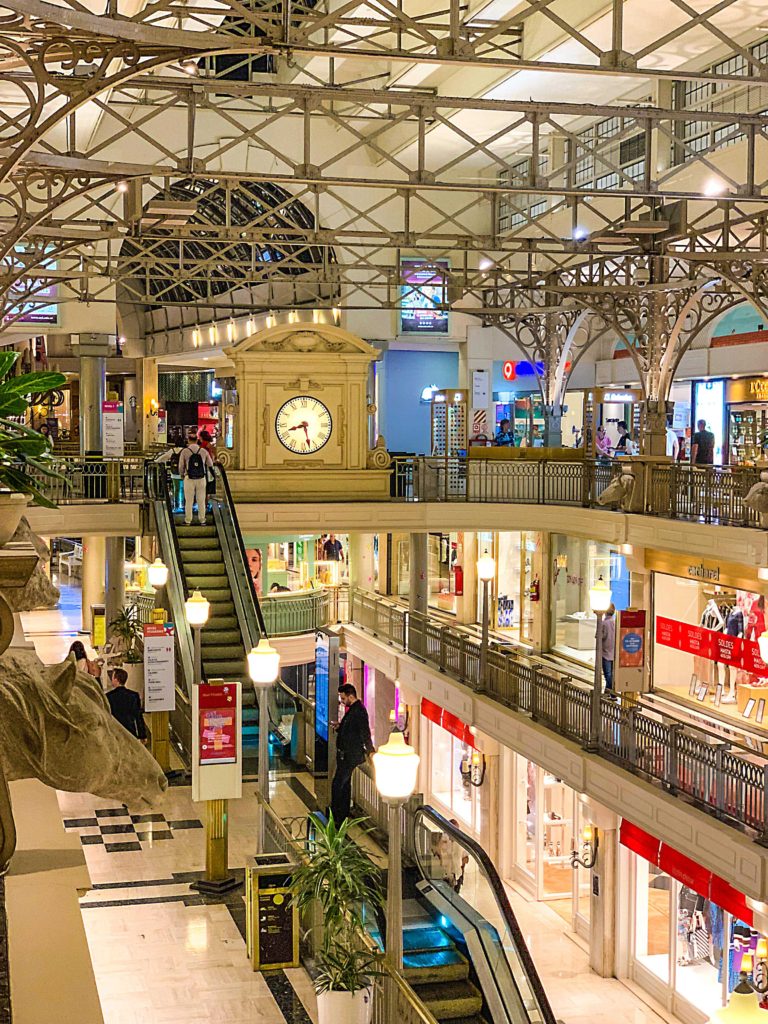 El Ateneo
An impressive theater turned library is probably the most beautiful place we went to when we were in Buenos Aires. The stage has a cafeteria so you can buy a book, get a coffee (or rather a glass of Malbec) and get lost in some reading.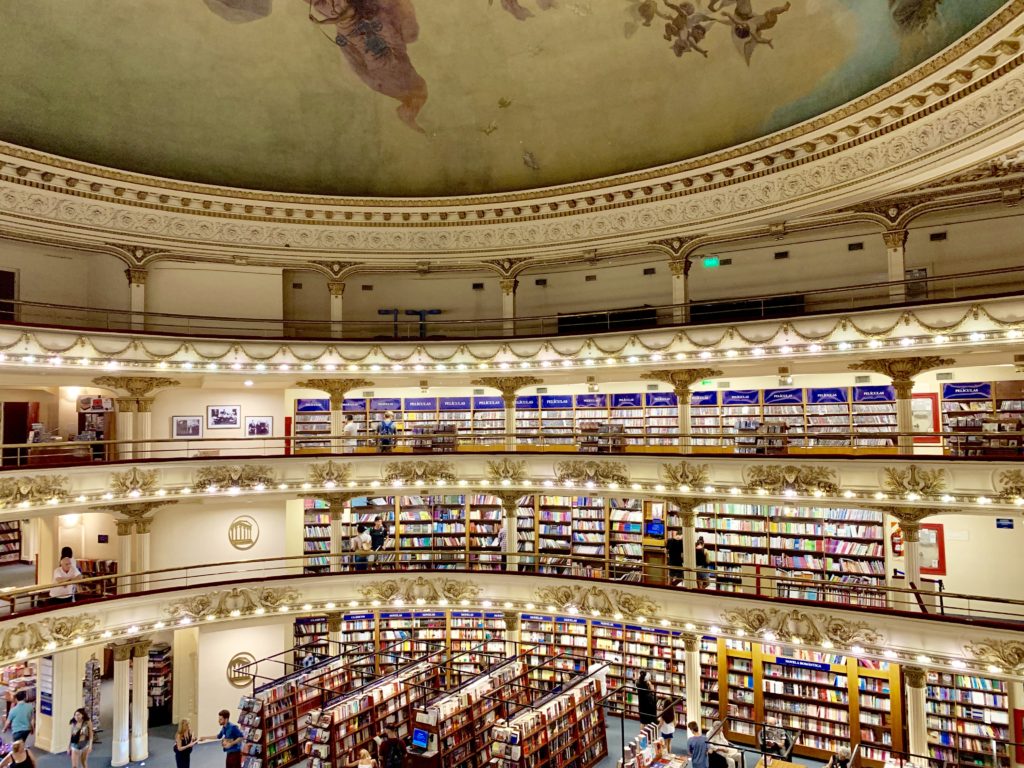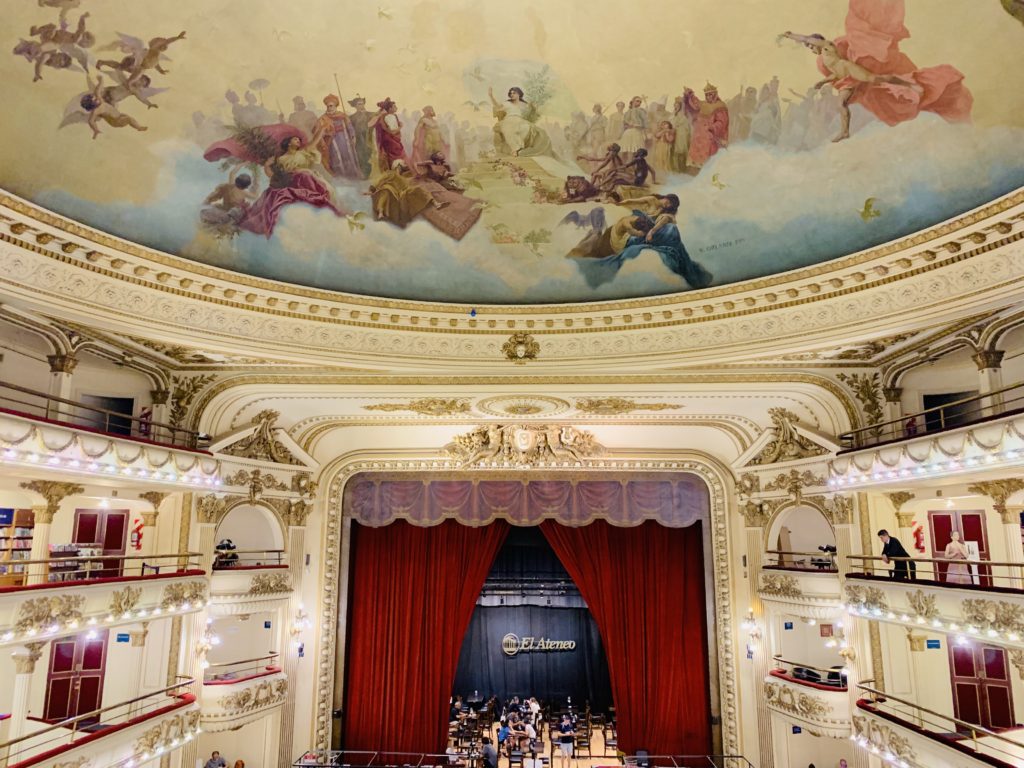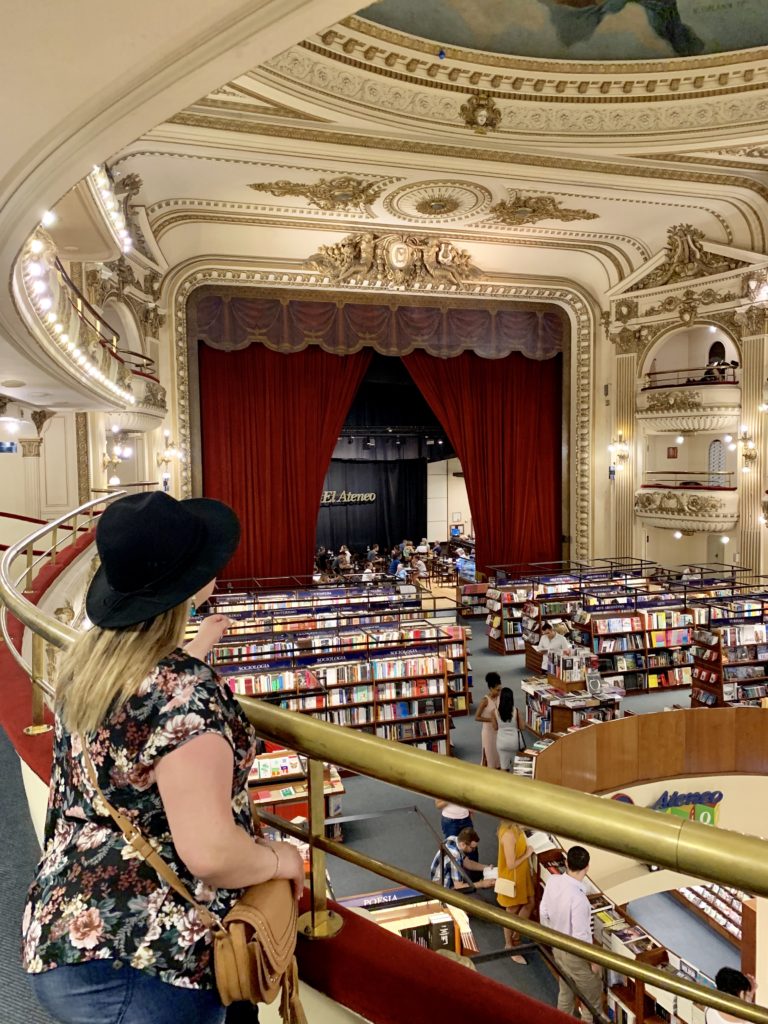 Recoleta
Most of the restaurants that we dined at are located in the Recoleta neighborhood and close to our hotel. It was super fun to walk from the hotel to lunch and dinner every day. Every spot we ate was fantastic and yes, we overate because we walked everywhere so that was our excuse to burn it off later!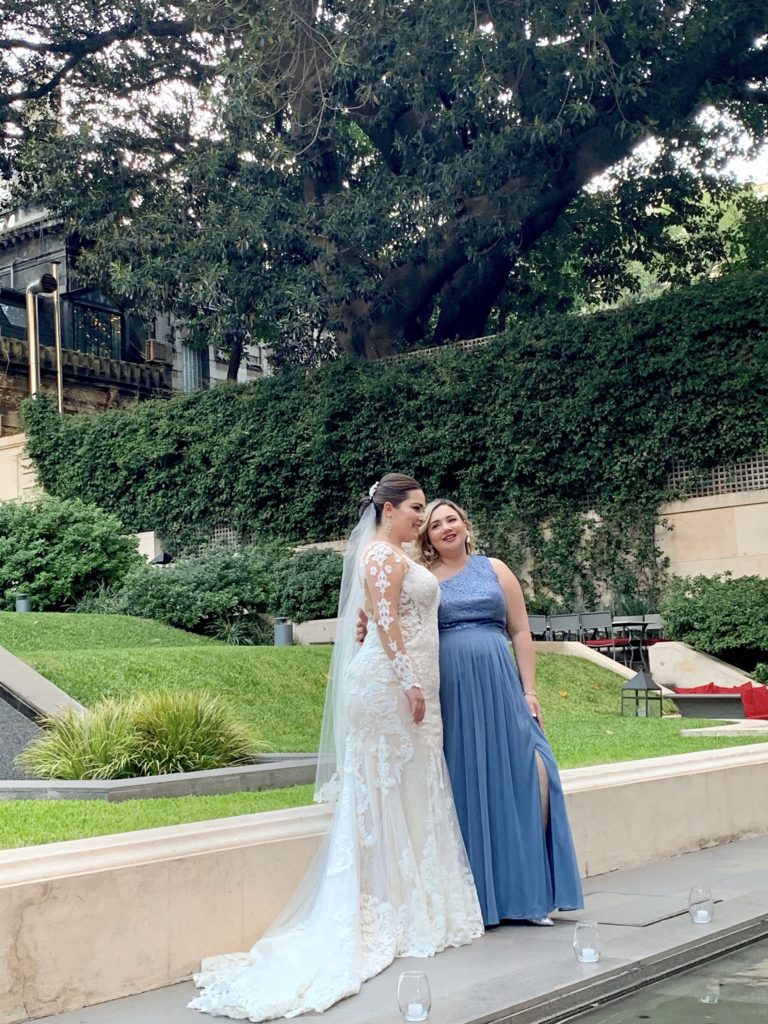 My childhood friend looking like a princess on the day of her wedding
Five days were not enough to experience everything the beautiful and majestic city of Buenos Aires has to offer. We missed visiting other parts like Palermo, the Jardin Japones (Japanese Garden), the amazing Galerias Pacifico for shopping and the Parque Tres de Febrero (Tres de Febrero Park). One thing we definitely discussed with my husband is that we have to come back for more days and male time to visit the vineyards tours in Mendoza since we love Argentinian red wine.
Have you been to Argentina? What are the must-see places you visited?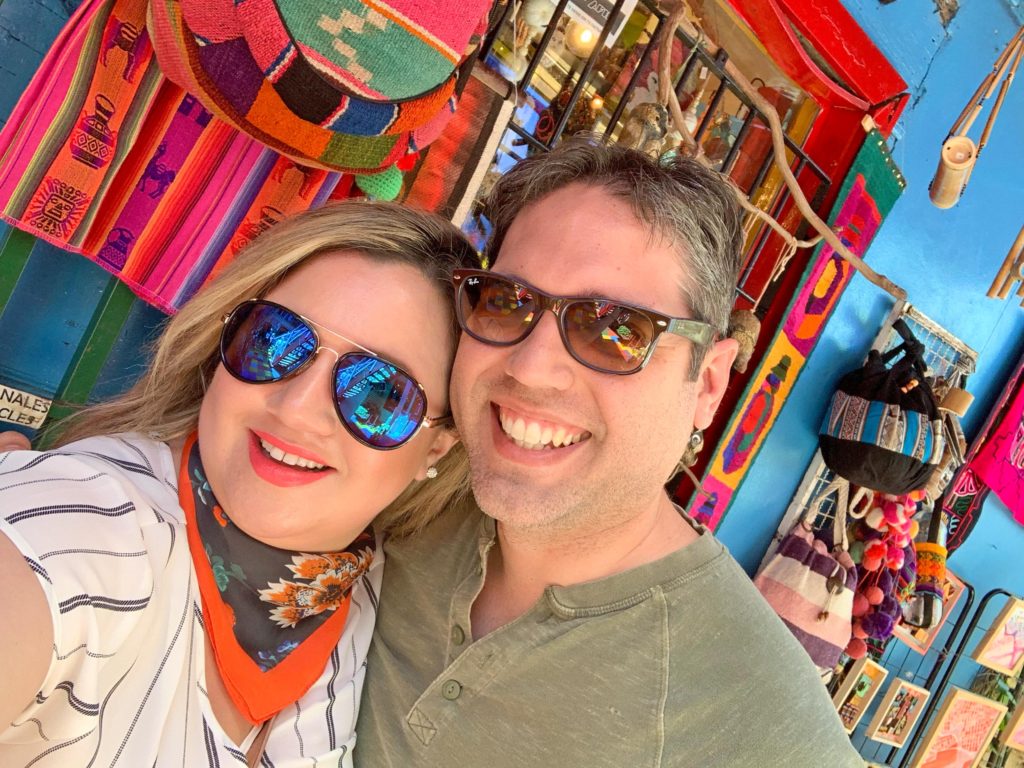 Facebook Conversations