*This blog post is written in partnership with Babbleboxx and Trapp Fragrances. As always, all thoughts and opinions are my own.
The holidays have officially begun in my home.  I already had my first guest this season and coming from a big Hispanic family I am used to house guests all year-round. I've become quite the expert at making them feel right at home or at least at the best bed and breakfast.
If you have your in-laws coming in for the first time or friends coming over for Thanksgiving or Christmas then you'll want to keep reading because I have some fantastic tips to make their stay one they'll remember.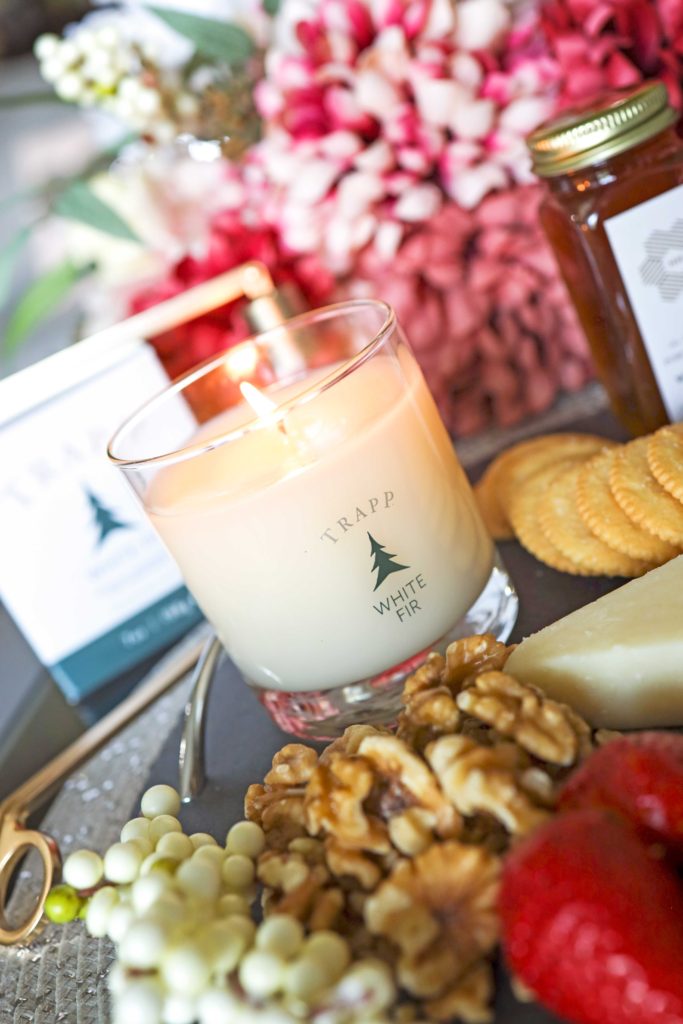 Set the Mood with a Candle
While it may not feel cooler in Texas you can definitely fill a room with the fragrance of a winter forest like with the Trapp Fragrances White Fir 7 oz soy-wax blend candle. Nothing hits the senses more than a room filled with a cool, refreshing and inviting scent and this candle with over 50 hours of burn time gets the job done.
I love to buy an extra candle and give it to my guests as a gift when they leave because they always ask about my candle! The Trapp Fragrances candles come in such a  pretty box you don't even have to worry about wrapping it.
Trapp Fragrances currently has other seasonal candles like the Orange Clove, Holiday, Golden Cypress, Fireside Pumpkin, Hearth, Lemon Sugar Cookie.
Buy 4 Candles, Get One Free. Offer available September 17t​h​ – December 31​ at 11:59pm CST. Promo Code: FALLTRAPP
With the purchase of any four 7oz poured seasonal candles, you will receive one 7oz poured seasonal candle for free, per order. To receive your free candle, put five seasonal candles in your cart and one will be deducted at checkout when you use promo code FALLTRAPP. This offer is valid through store.trappfragrances.com and is not valid with any other coupons or offers. Expires September 29, 2019 at 11:59pm CST.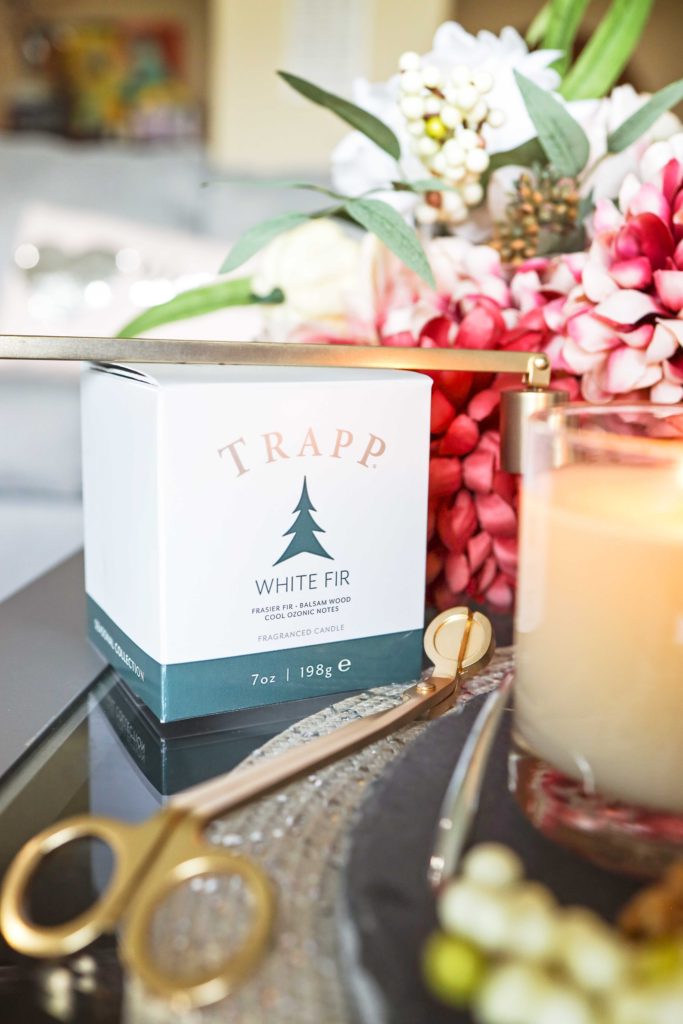 Stock Them Up on Essentials
I always make sure to stock their guest bathroom with enough toilet paper, fresh towels, soap, sanitary towels and even a plunger because these are things that will make them feel more comfortable in case an accident happens. I mean, it's always more uncomfortable if you have to ask for more toilet paper right?
I also like to fill up a drawer in their bathroom with all sorts of travel sized shampoos, conditioners, lotions and body gels so they feel they are at a hotel and they are being taken care of.
Buy Their Favorite Food or Drink
I like that my guests feel at home so we always make sure to buy their favorite self-serve breakfast and snack items for our guests in case my husband and I have left for work in the morning. You can also make a snack basket for them and leave it in their room for easy access.
On the other hand, my in-laws enjoy a charcuterie board with fruit, cheese and nuts when they visit during Christmas time so we always have the ingredients ready in our fridge and pantry.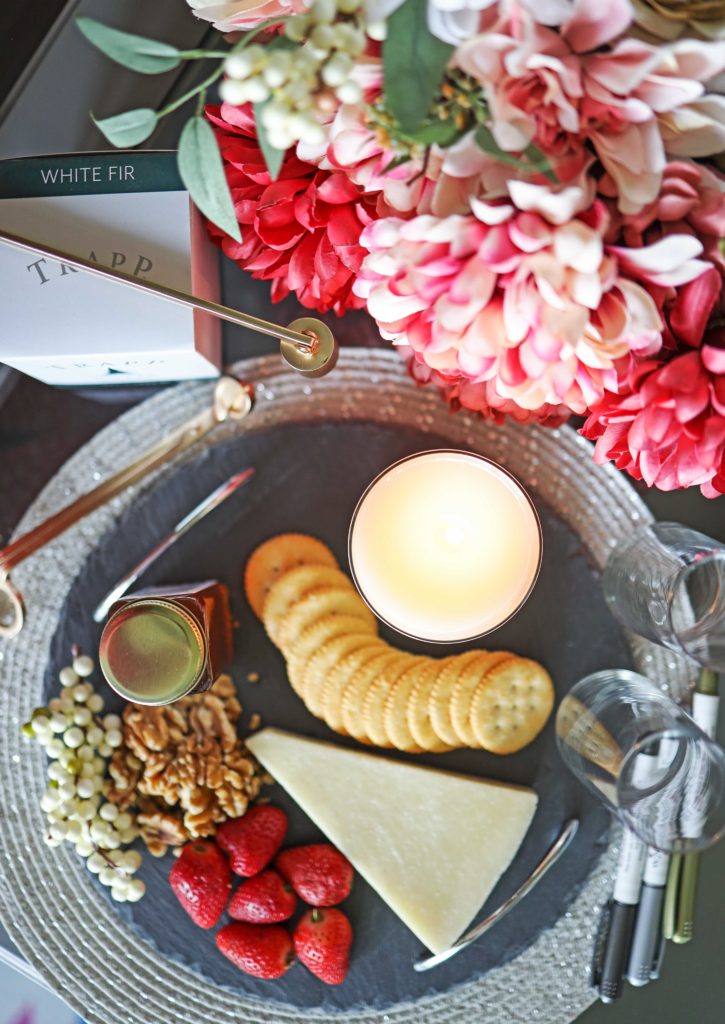 Make a Coupon Book
Most of my friends and family come to visit me they always want to go shopping. In the month or days leading up to their arrival I make sure to save all the coupons possible for them. I love to see their face light up when I hand them this little gift.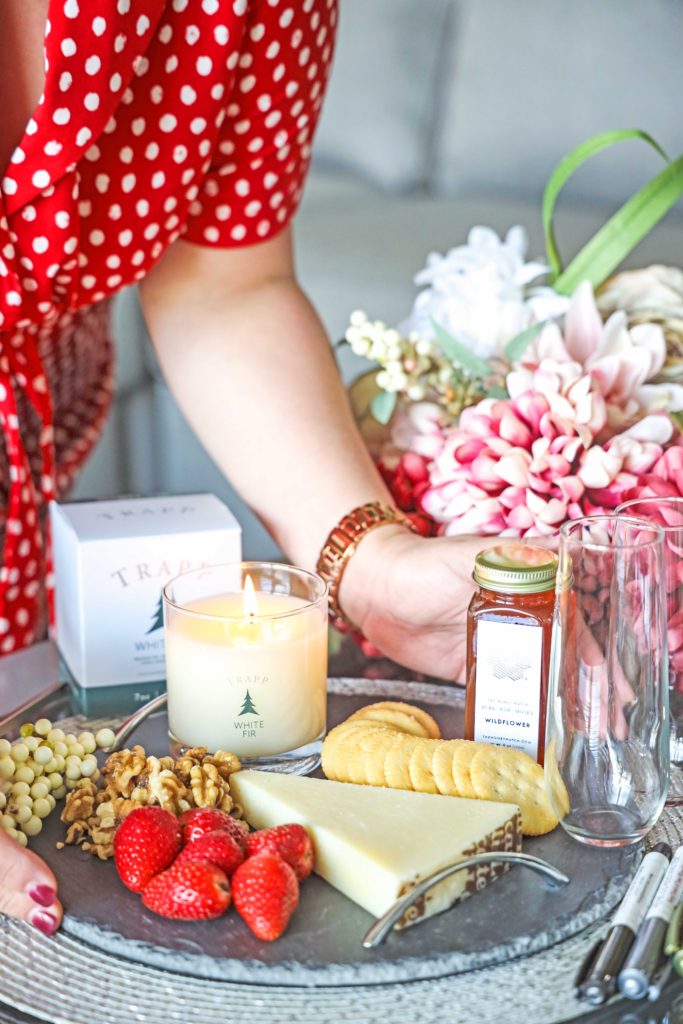 Pick Up Local Magazines and Tourist Guides
I try to keep myself informed of current shows, sporting games and exhibits but it's always great to pick up some magazines and local guides for your guest especially if you live in the one of the biggest cities in the United States like Houston because there is always something going on.
I hope you enjoyed this post and that you pick up some tips to use for your upcoming house guests. What tips do you have to make a family or friends stay more comfortable?
Facebook Conversations