Photo by: Maria Jose Photography
Miguel and I got married in 2012 in a beautiful ceremony in Playa del Carmen, Mexico with all our friends and family. On that day, we sealed a time capsule that we promised to open 10 years from then. Inside the capsule we wrote a letter to each other that we've been wanting to open since we sealed it. When the ten year mark came, Covid still made us nervous to travel and celebrate with a destination vow renewal ceremony so we couldn't make it happen. After every obstacle we have been through in the last 13 years together (surprise surprise being married can be challenging) we felt stronger than ever that is was necessary to celebrate our union in a destination vow renewal ceremony in the island of Roatán in Honduras and set the date for May 2023.
We're lucky because one of my best college friends, Farah, lives on the island, and has a business named Roatan Events which plans weddings and vow renewal ceremonies in paradise. We had a vision of having a small gathering with family and friends in one of the beaches we love the most. I'm hoping that by sharing photos from the event, you'll feel some of the love and warmth we felt that day too. After the vow renewal ceremony, we had a beach day hat I'll have to document in another post so stay tuned.
Highlights From Our Vow Renewal Ceremony We'll Never Forget:
Nico walking in with the Mission Impossible theme song carrying a briefcase with our time capsule.
The spectacular pink, orange and purple sunset during our ceremony on the beach.
The beautiful words our friend and officiant Farah spoke at the ceremony.
Miguel singing his vows to me using lyrics from our favorite songs and making all of us cry, laugh and gasp.
Opening our time capsule and realizing we wrote the cheesiest notes to each other 11 years ago but that we also feel very much as excited as that day.
Dancing the night away in what was the hottest night we experienced in

Roatán!

We were drenched at the end of the party.
Seeing our friends and family singing into the mic when the singer offered them the mic. Hahaha! We all sang a bit of Bon Jovi and Mana.
The Decor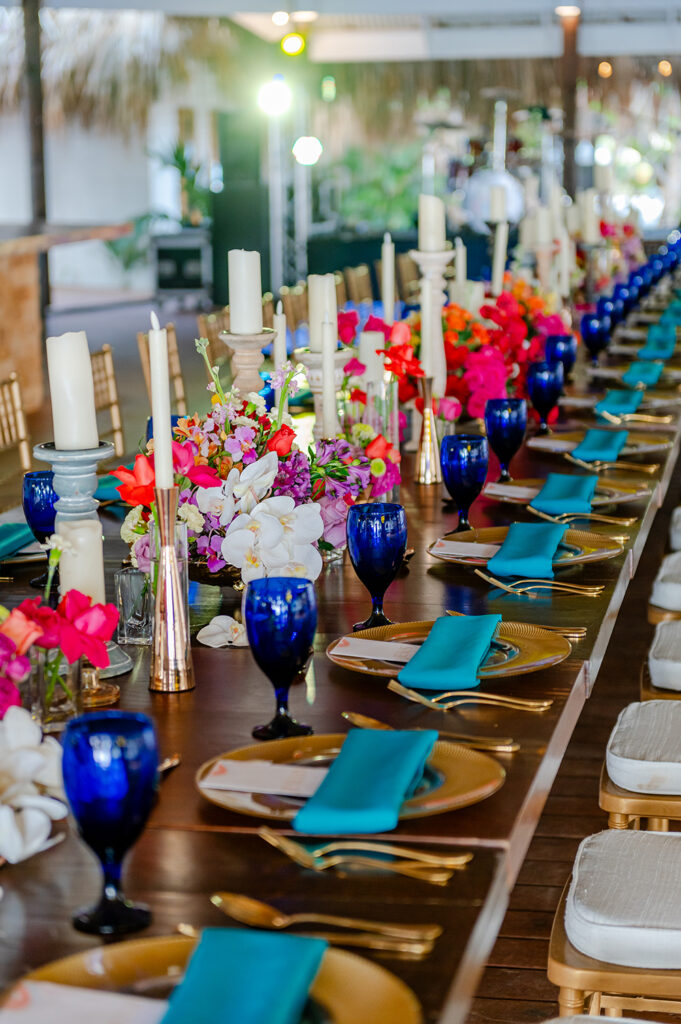 Our color palette: Navy and magenta pinks with hints of gold. We tried to keep that palette in our outfits too.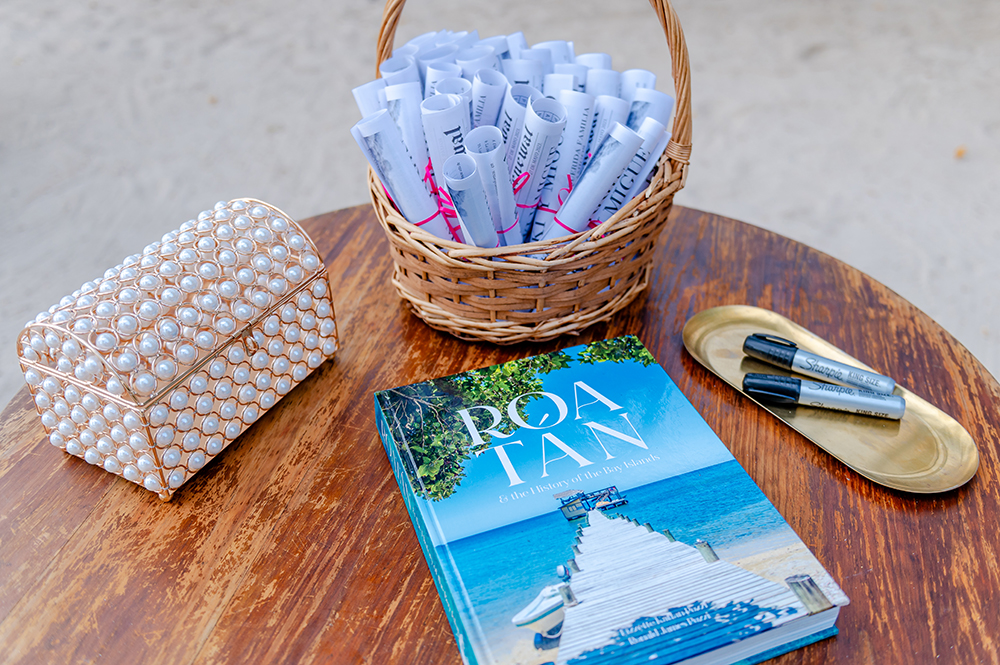 Instead of a simple guestbook we opted for people to sign our
Roatán
coffee table book.
The Ceremony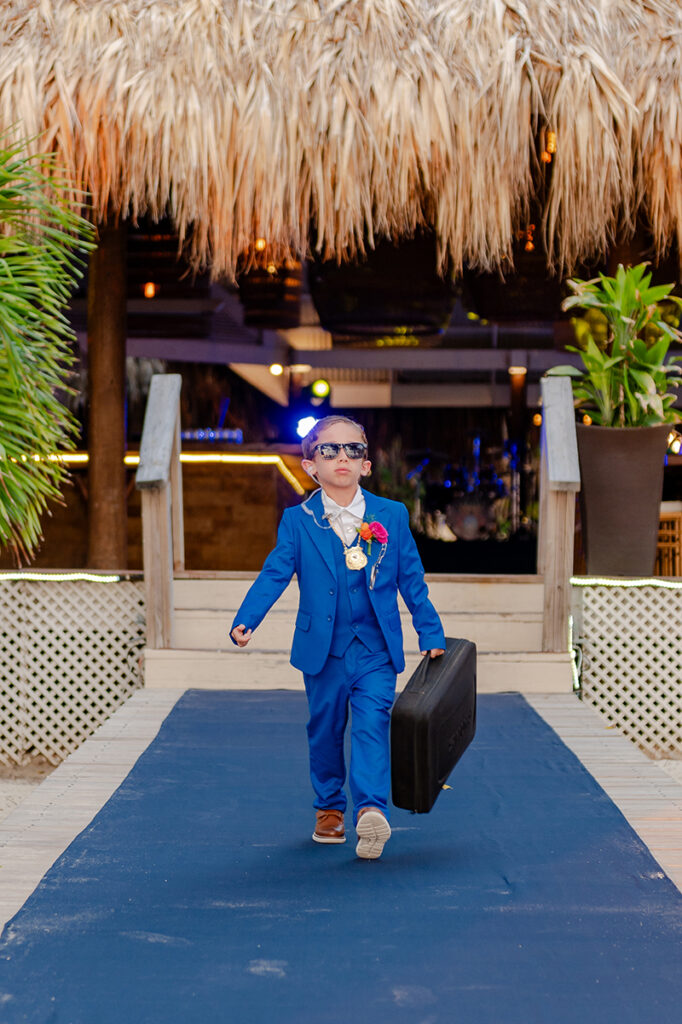 Nico was in character all night guarding the dance floor after he came in protecting our time capsule in his briefcase.
Miguel singing his vows. A moment I'll never forget.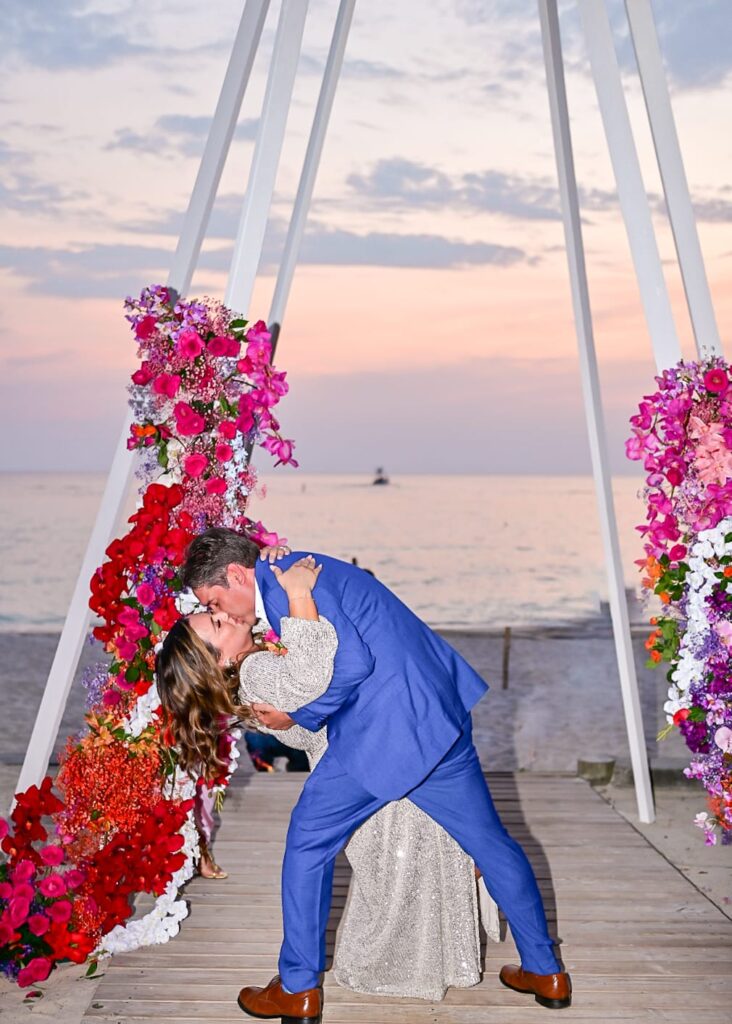 Sealed with a kiss.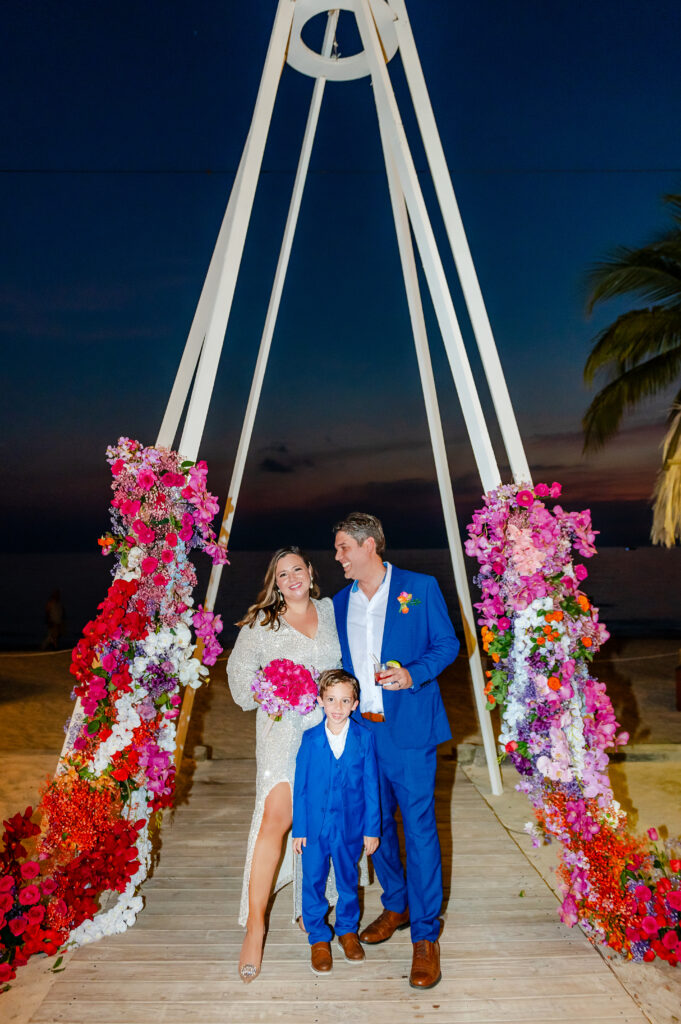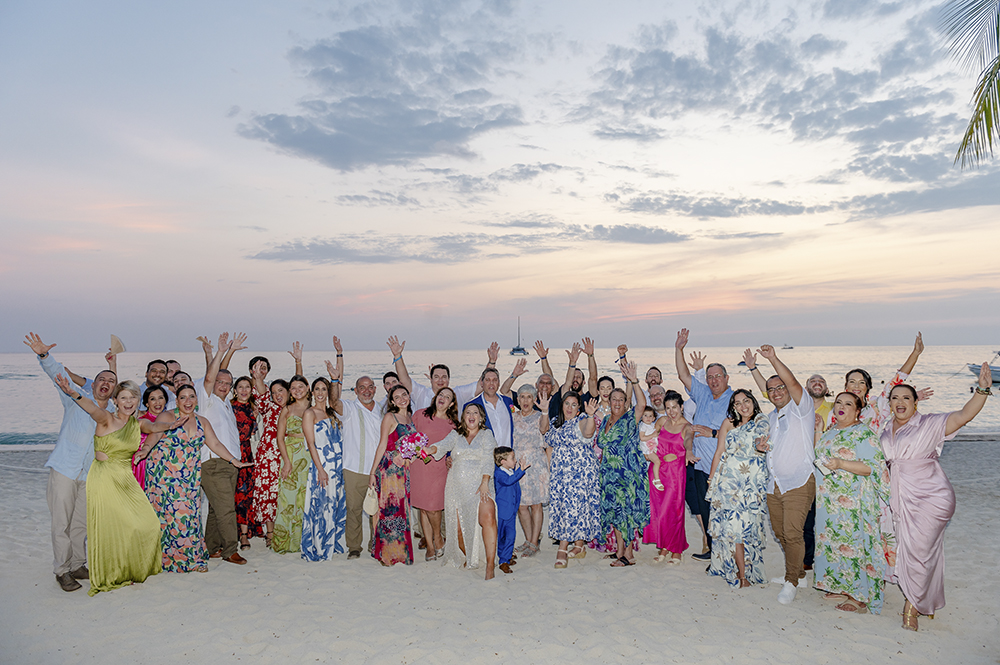 It was amazing to be surrounded by so much love on this day! Below: I'm the oldest of the cousins! My younger cousins are all grown up.

The Party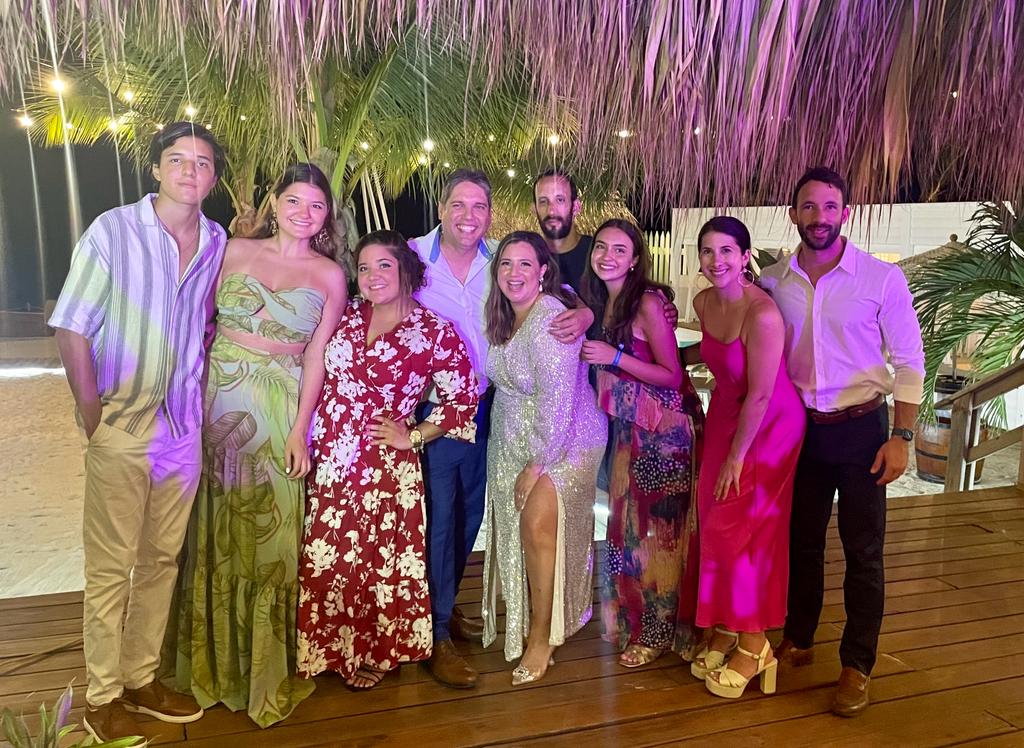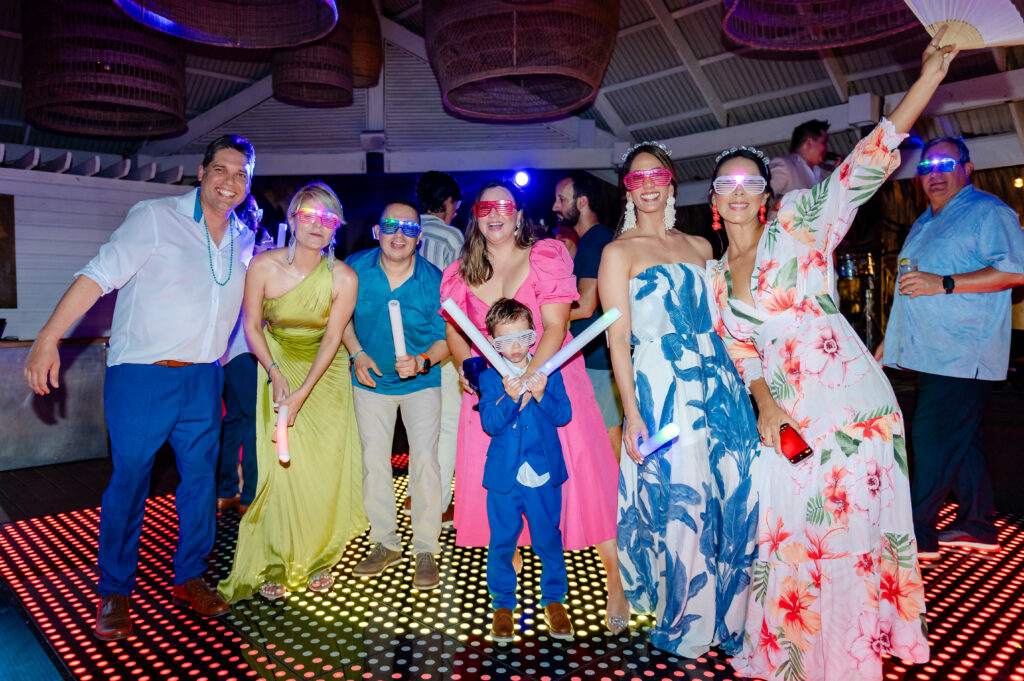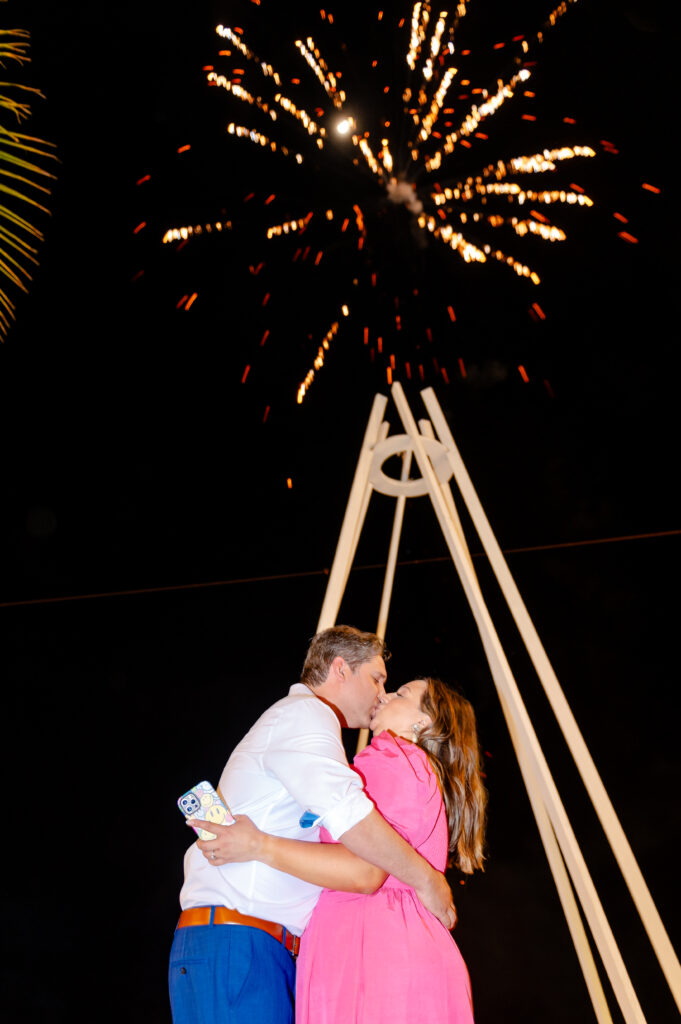 Vow Renewal Vendor Details:
Wedding Planner: Roatan Events
Venue: San Simon Beach Club
Photography: Maria Jose Martinez
Videography: Alden Photo and Video
Live Music: Hector Casas
My Outfit Details:
(Click on the links to purchase)
Want to get a feel of that amazing day!? I'm sharing our vow renewal video below:
Facebook Conversations