Disclaimer: I am not a light packer when it comes to beauty. I used to just throw all my beauty counter in a bag and call it a day. Over the years, I have learned to pack smart for every different location depending on the weather. I have also made skincare a priority and I feel that I don't bring as much make-up as I did before (even though there is a lot of make-up in this post!).
Regarding color, as in what lipsticks and eye-shadows I bring with me, I get really inspired by the patterns and prints of my outfits. When traveling to hot humid weather printed shorts, flowy caftans and comfy dressy sandals are always on the top of my list.
I also pack as many beauty samples  as I can so I can actually use them up throughout the trip!
Here's everything I took to our Miami vacation and why I needed  all of it!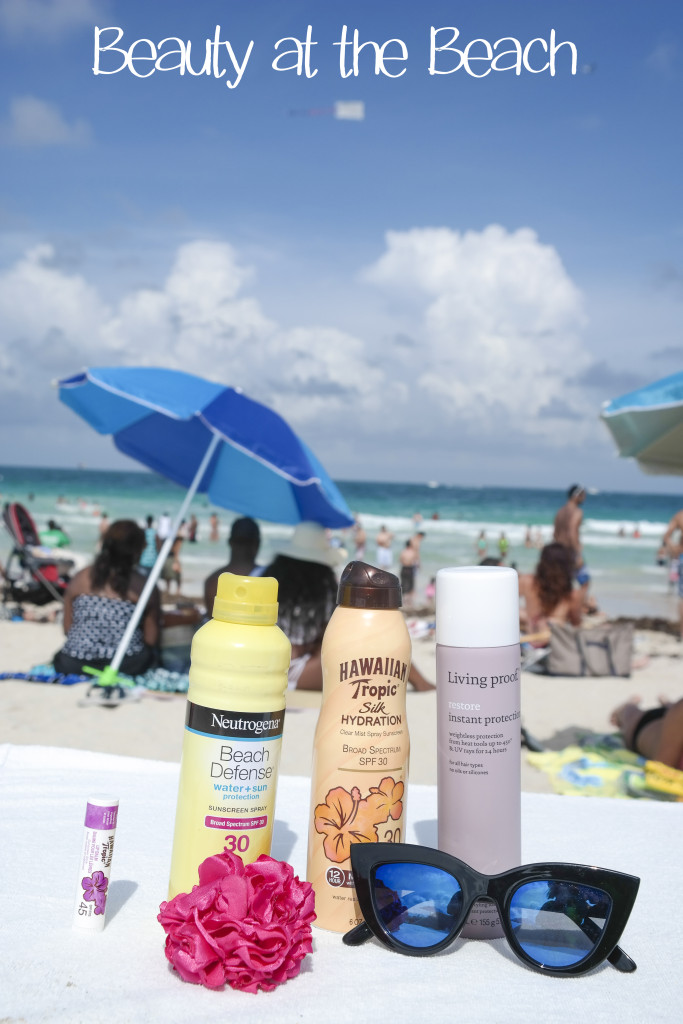 1.AVEENO MAKEUP REMOVING WIPES I love how these smell and they take all my make-up off. 2.CLARISONIC MIA A must when I've worn sunscreen all day on my face. 3. NEUTROGENA HYDROBOOST Kept my skin plump and hydrated through our flight and it was a one-step moisturizing process day and night. Absorbs quickly. 4.AVENE TONER (SAMPLE) Gets rid of any make-up residue after washing my face. 5.FACIAL SHEET MASKS I always take sheet masks with me on trips and these are mess-proof and easy to pack. 6.NEUTROGENA PORE REFINING CLEANSER Smells clean, doesn't strip my face oils and works great with my Clarisonic 7.RHONDA ALLISON BLEMISH SERUM AND GROWTH FACTOR SERUM I was turned to this brand by my facialist and if my skin gets irritated I put on these two things on my entire face and my break-out is gone in the morning.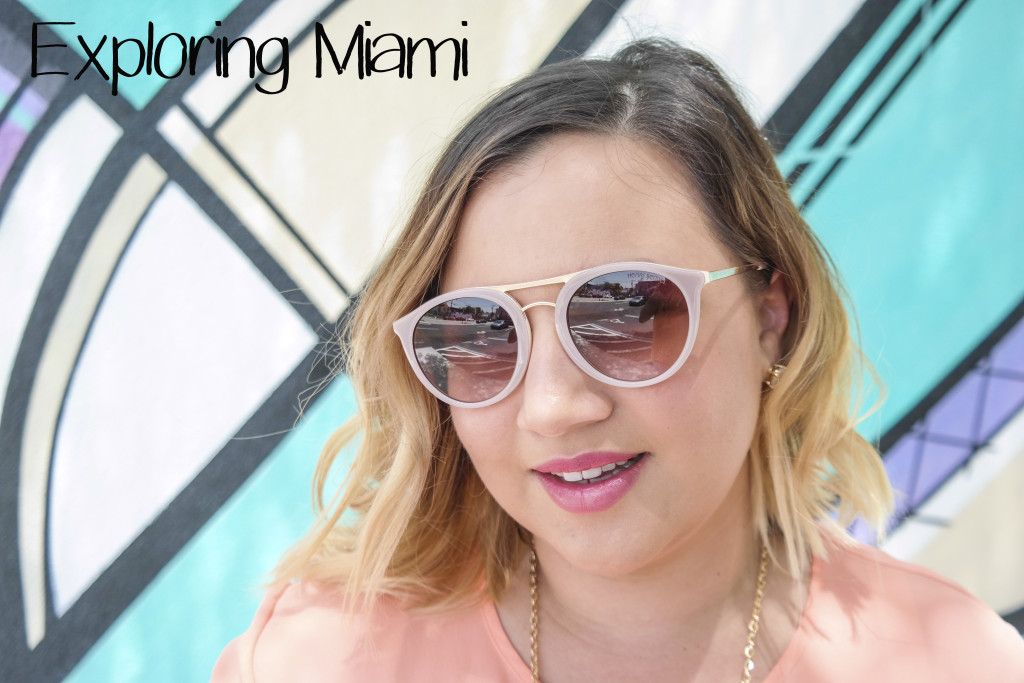 For days exploring Miami I kept my make-up light and wore sunscreen and my It Cosmetics Lip Vitality Flush.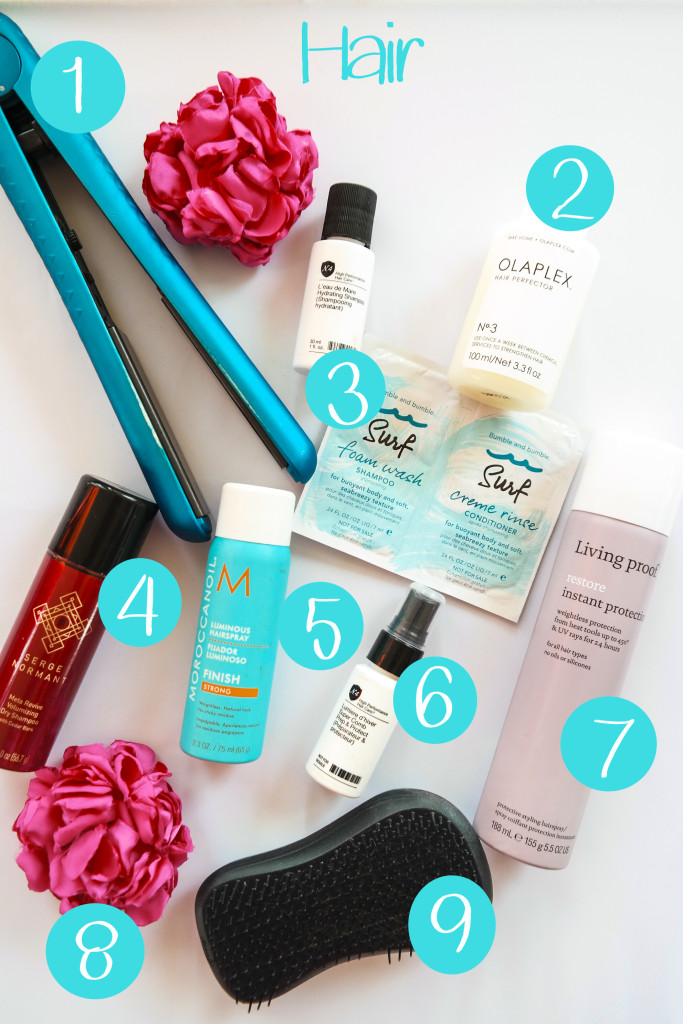 1.FLAT IRON I use this to create my beach waves. 2. OLAPLEX This is an intensive hair treatment recommended by my hairstylist that color-protects and deep conditions chemically treated hair. 3.SHAMPOO/CONDITIONER SAMPLES I got these in a past Birchbox and they lasted me a week! 4.SERGE NORMANT DRY SHAMPOO I also got this in a Birchbox. Dry shampoo keeps my beach waves textured and my locks clean and fresh. 5. MOROCCAN OIL LUMINOUS HAIRSPRAY (TRAVEL SIZE) Every time I wear this spray to hold my beach waves people comment on how shiny my hair looks! 6. NO.4 SUPER COMB Smells yummylicious, and it protects my hair from the heat of my flat iron and keeps my fine thin hair soft but not greasy. My hair air-dries beautifully with this. Getting my full size soon from the Birchbox shop. 7.LIVING PROOF RESTORE INSTANT PROTECT I wore this to the beach to protect my hair from up to 400 degree heat! You can spray it on damp or dry hair but to it before going outside. It also works as a styling tool heat-protectant. 8.HAIR FLOWERS These gorgeous flowers were handmade by my husband's 88 year-old grandmother. I love them and they look gorgeous when paired with my beach waves. 9.GOODY DETANGLING BRUSH You've seen this in my past posts because it gently detangles and doesn't rip my fine hair out.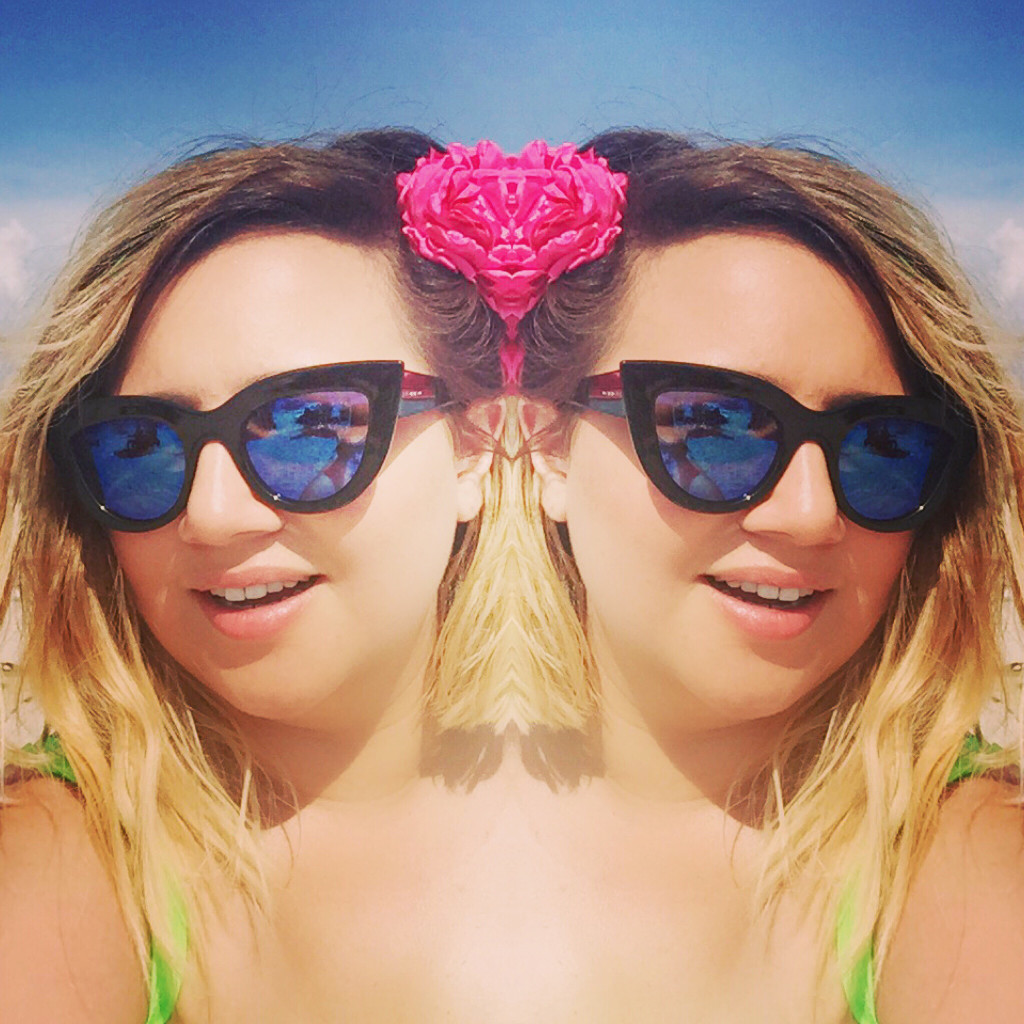 Kept my beach waves out of my face with my flower pins.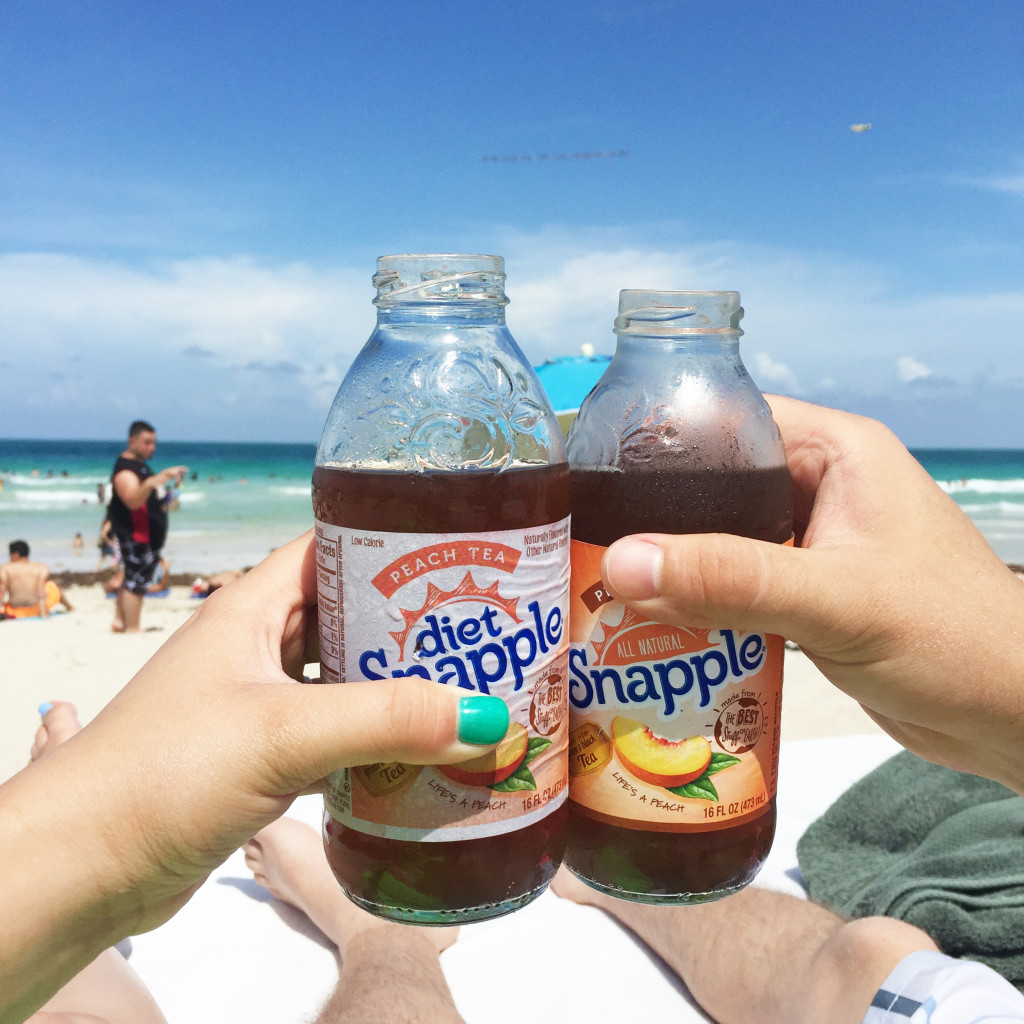 Keep hydrated! Our choice? We stashed some Snapples in a small cooler and enjoyed.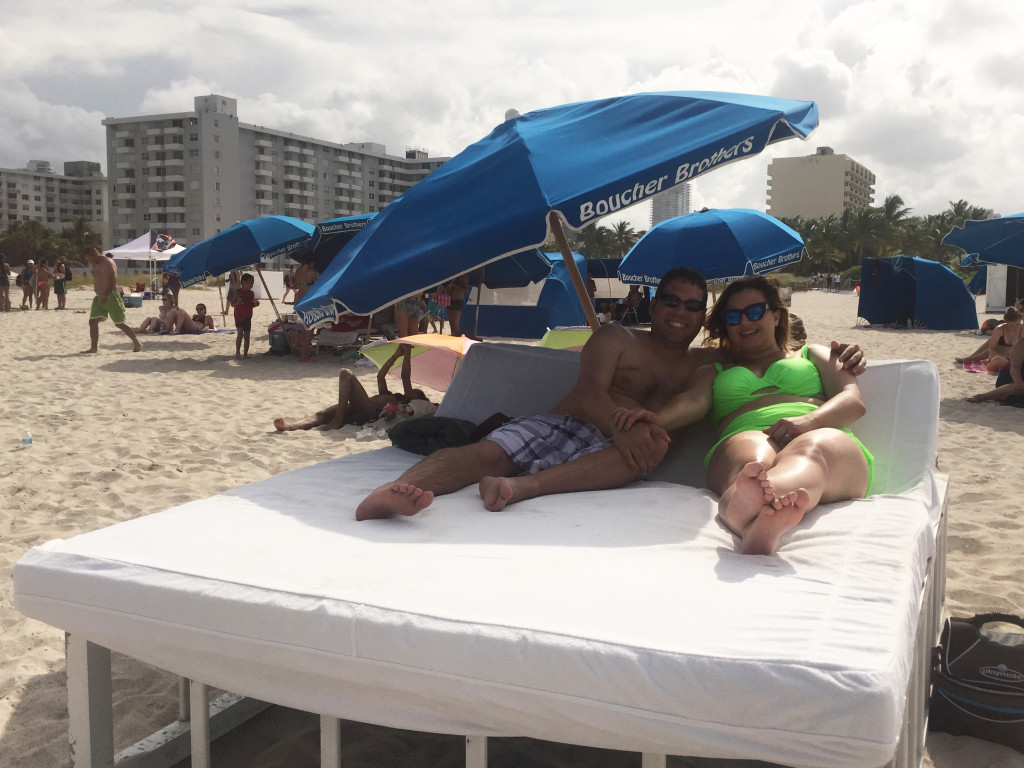 Catching sun-rays is great because it increases Vitamin D and it is scientifically proven to make you happy but seek shade 1 hour after being out in the sweltering sun.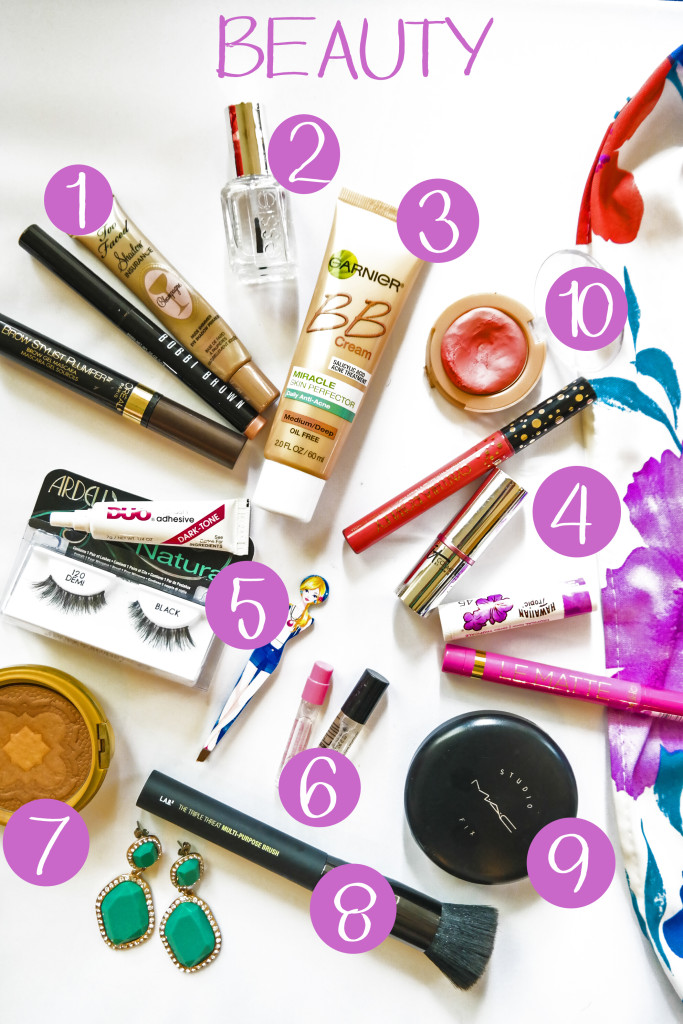 1. EYE MAKEUP: TOO FACED SHADOW INSURANCE Keeps my eye-shadow from creasing in the hot weather. LOREAL BROW STYLIST PLUMPER Easiest way to color and comb my brows. BOBBI BROWN EYESHADOW STICK This rose-colored shadow brightens my eyes and works with every lipstick combination. 2.ESSIE GEL-LIKE TOPCOAT I apply a coat of this on my toenails everyday on vacation so my nail polish lasts longer. 3.GARNIER BB CREAM Bes BB cream ever! Great coverage, anti-acne,oil free and inexpensive. Keeps my skin looking dewy and fresh. 4.LIPSTICKS: CYNTHIA ROWLEY CREAM LIP STAIN A coral-orangey color perfect for the beach. IT COSMETICS VITALITY LIP FLUSH IN JE NE SAI QUOIS Great worn alone during the day or as a lipstick primer. HAWAIIAN TROPIC CHAPSTICK I take this one to the beach!  L'OREAL LE MATTE LIPSTICK These new matte lipsticks are great for date night.  5. ARDELL STRIP LASHES For nights out, I put on these strip lashes to glam it up. Don't forget the glue and tweezers! 6. PERFUME SAMPLES 7. PHYSICIANS FORMULA ARGAN OIL BRONZER Love this on my skin because it smells like Argan Oil and has very fine shimmery particles. 8.LAB2 THE TRIPLE THREAT BRUSH This brush is great for powder, contouring and blush! The only brush you'll need to pack. 9. MAC STUDIO FX For a polished make-up look at night, this pressed-powder lasts on your face even in Miami's humidity. 10.MAYBELLINE CREME BLUSH I love creme blush because it makes me look naturally flushed with a swipe.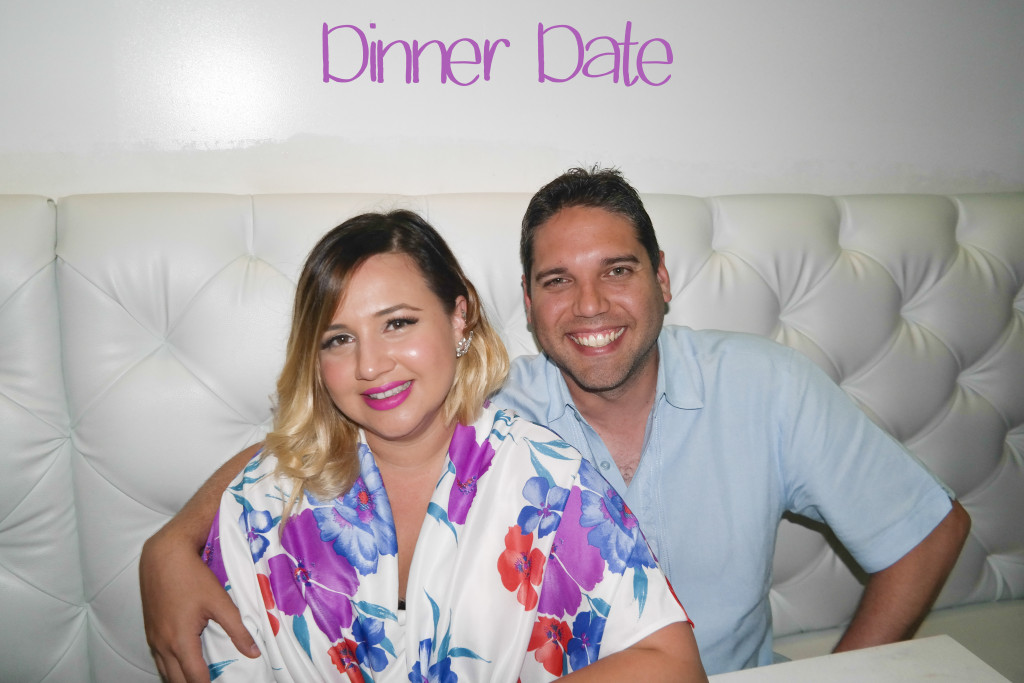 Rocking my beach waves, L'Oreal Matte Lipstick and rosy creme blush cheeks at C.Viche105 in Miami.
Dare to mix your patterns on vacation! This wasn't planned but it turned out heavenly Purse: La Mochi (featured in an upcoming post! with this outfit!)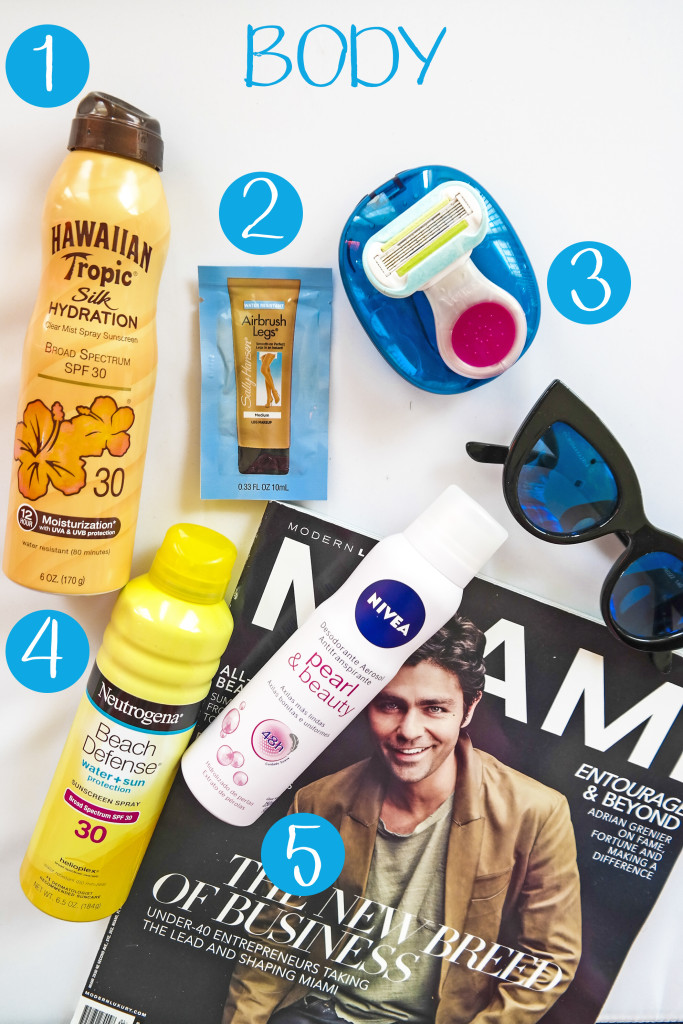 Reading essentials at the beach: anything with Adrian Grenier on the cover!
1.HAWAIIAN TROPIC SILK HYDRATION DRY OIL I've always loved oil to tan but it's so messy to take off. This one if like a spray moisturizer, smells like coconut and you can run to drinks afterwards without feeling sticky.  2. AIRBUSH LEGS SAMPLE I always pack samples of self tanner in case I miss a spot while tanning at the beach. 3. VENUS RAZOR Cute razor in it's own container keeps me smooth throughout any skin baring trip. 4.NEUTORGENA BEACH DEFENSE Our sunscreen of choice on this trip. I appreciated it's non-sunscreen smell.  5. SPRAY DEODARANT I always use spray deodorant and this one in particular I found in Spain. I love that it doesn't get on my clothes and keeps me fresh all day.

Not my favorite fitting bathing suit (top was too big and the cross-over things on my bottom were a confusing fit. I had to be rearranging the bottoms constantly) but I do love the color of it against this scenic backdrop.
Do you think I needed to pack less or missed something? Let me know in the comments below!
Facebook Conversations