While strolling down Ocean Drive with my hubby and doing touristy stuff, we walked past the Versace Mansion, the home of the late Gianni Versace, and thought a tour inside his home might be a great idea. We discovered the tours had ceased: terrible news for us newbies!
But a local tour guide at Miami Beach let us know that you could have a fancy dinner inside the premises only though a reservation (no walk-ins welcome here!) in the new Mediterranean restaurant named "IL Sole"  (The Versace Mansion was sold, turned into a restaurant and hotel and renamed 'The Villa.' Nevertheless tourists still stop to take photos in front of the historic building).  Additionally, if you're feeling even fancier, you can pay up to $900 a night at the Superior Suite with a king size bed. What happened to Gianni Versace? Read more about it here.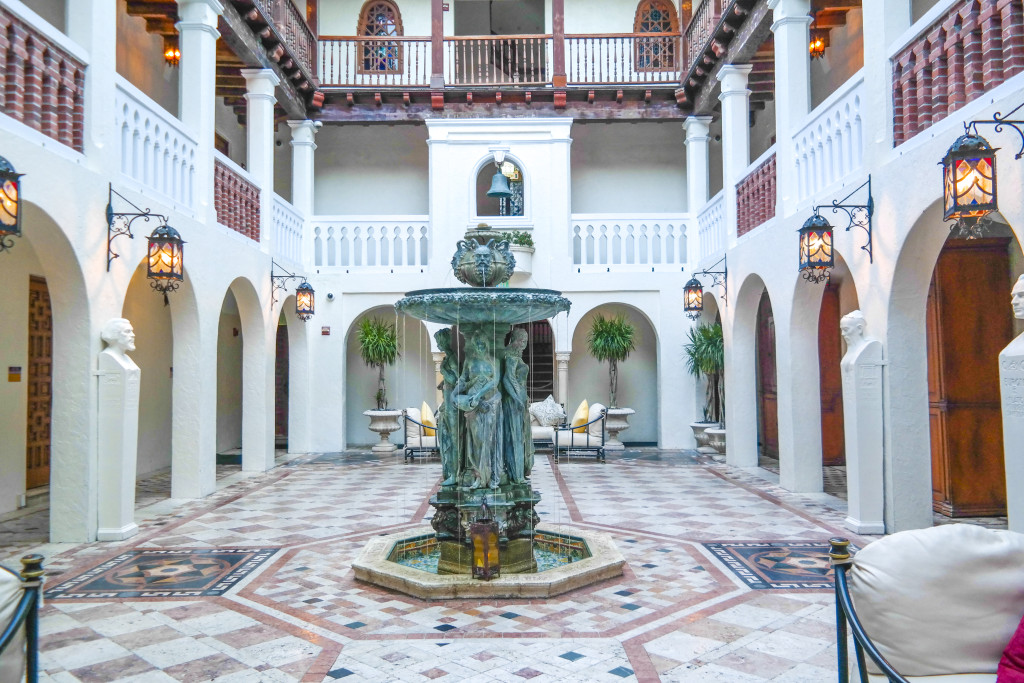 The majestic courtyard was one of my favorite places inside the mansion.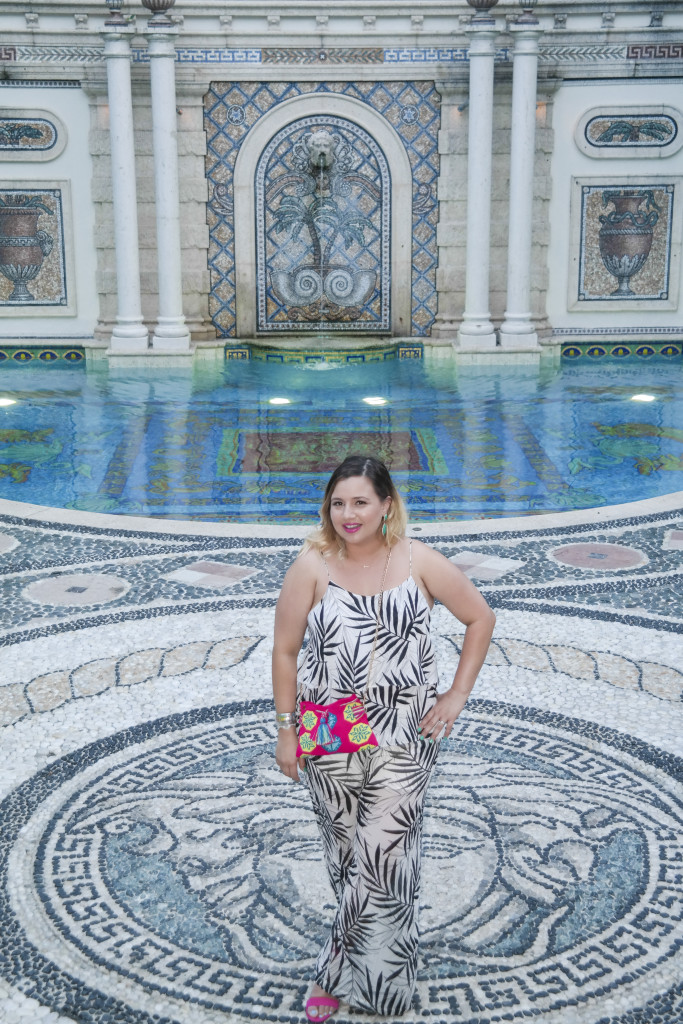 Continuing with my palm-print trend obsession I scored this top and flowy pants separately at Target. Purse: La Mochi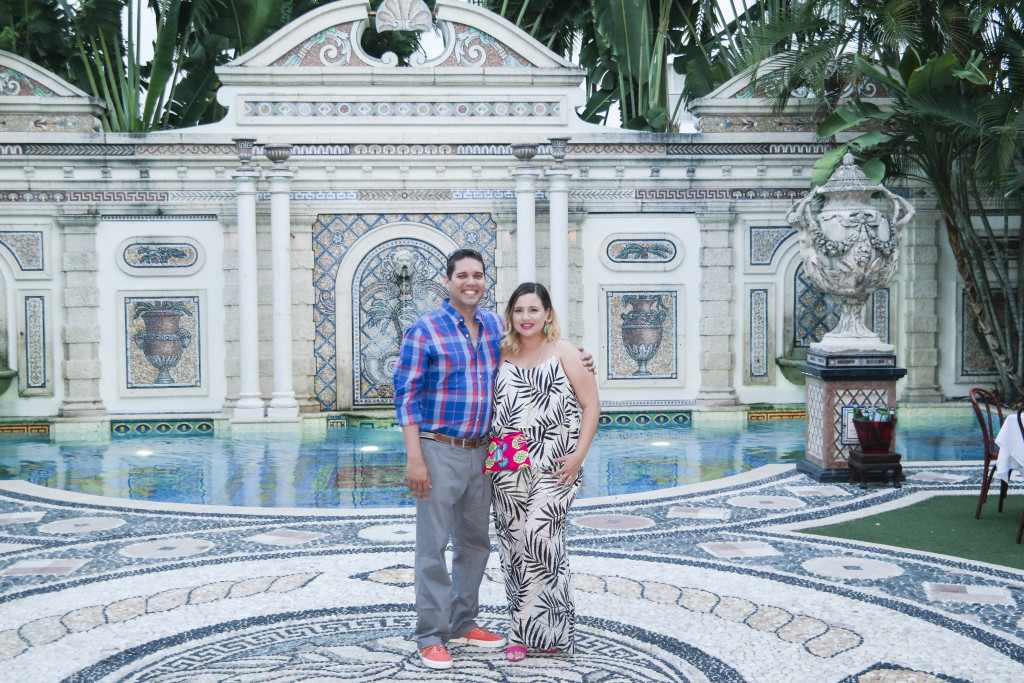 Loved how colorful we were both dressed for our dinner. Not gonna lie, I convinced my hubby to buy those shoes and wear this whole outfit!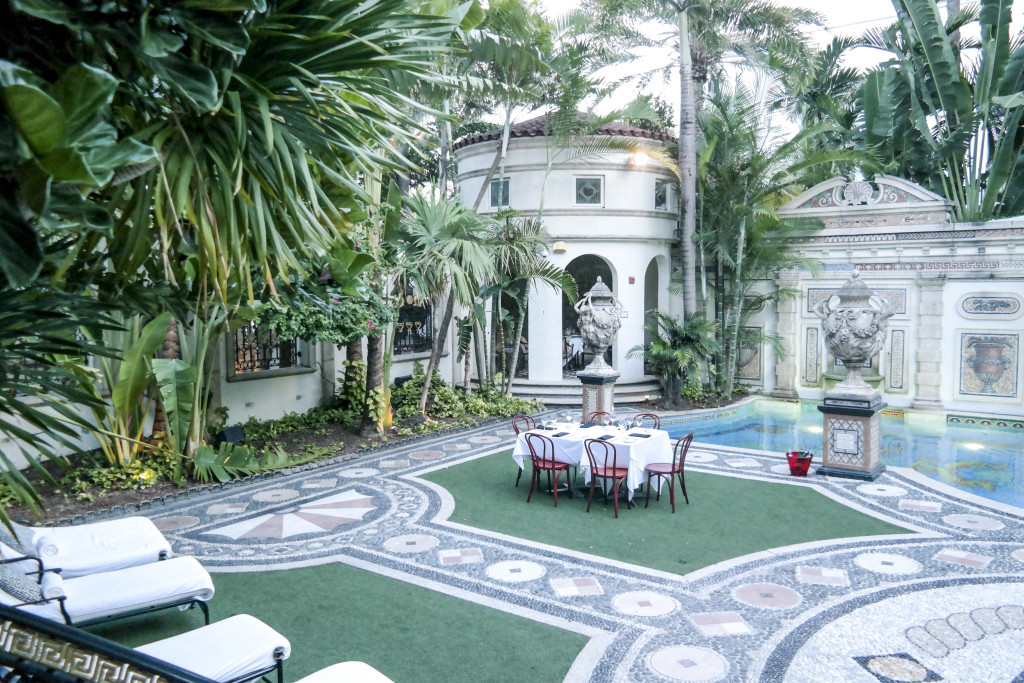 It was way too hot to eat outside–But those pool-side seats were tempting!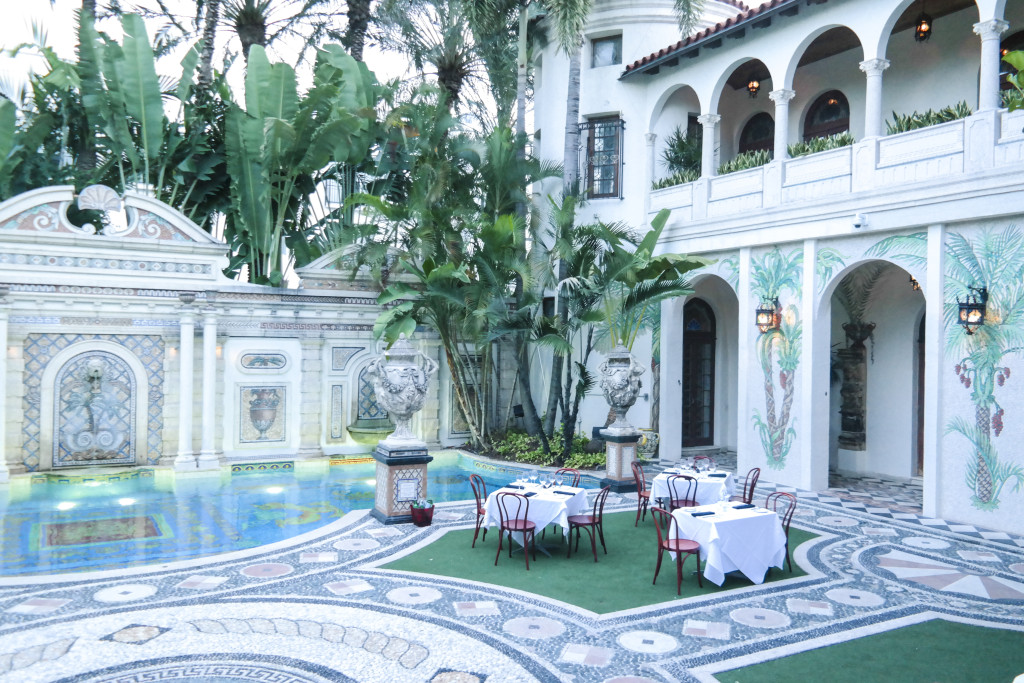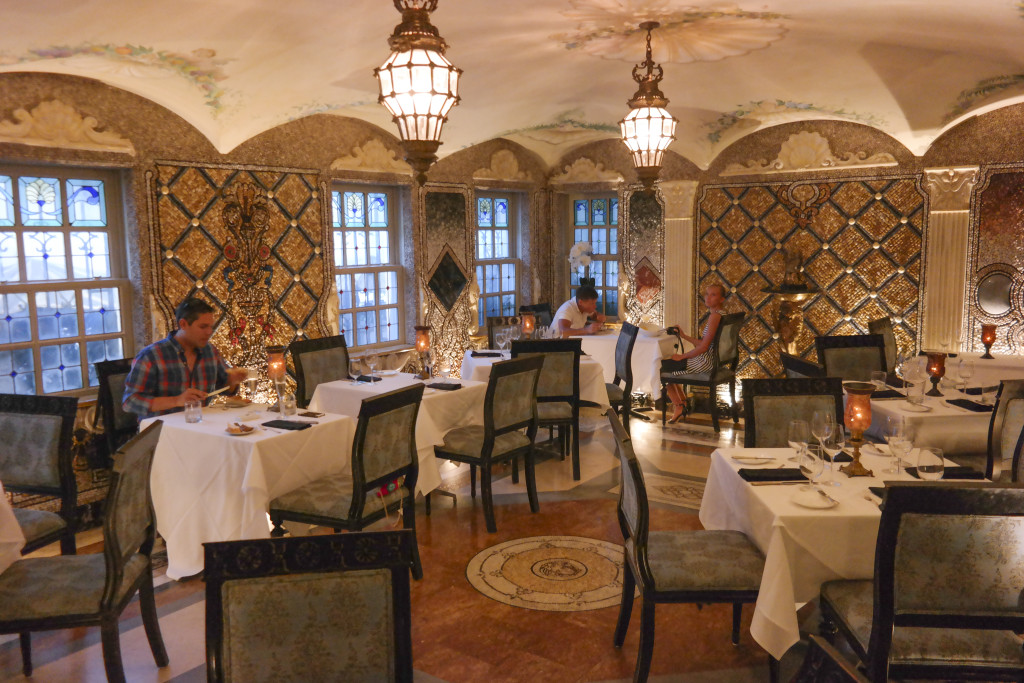 We decided to sit inside–with the air-conditioning.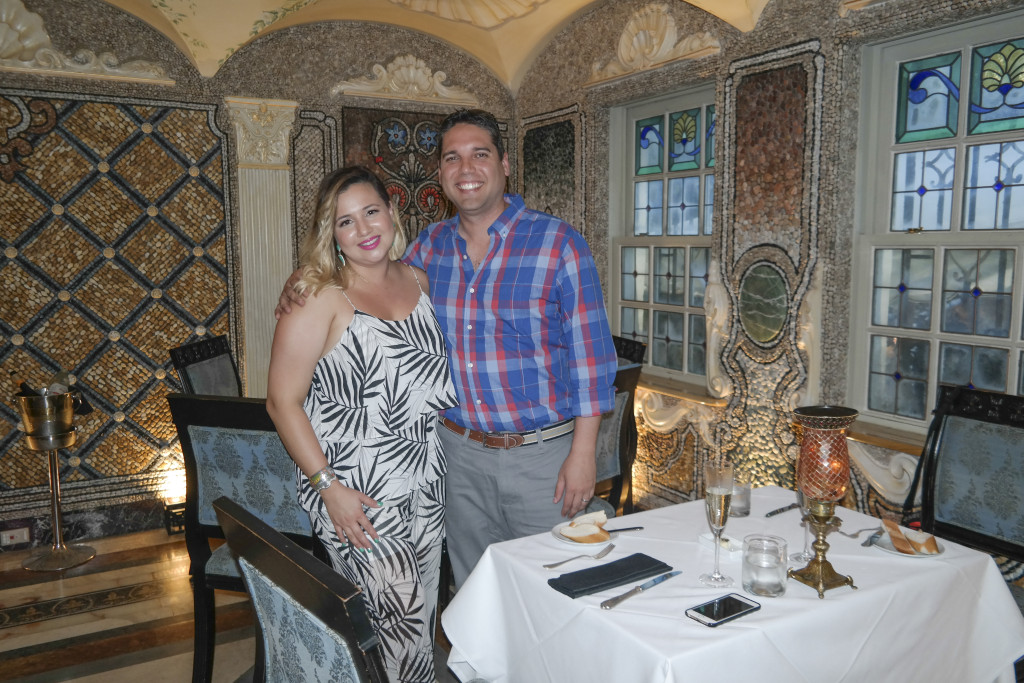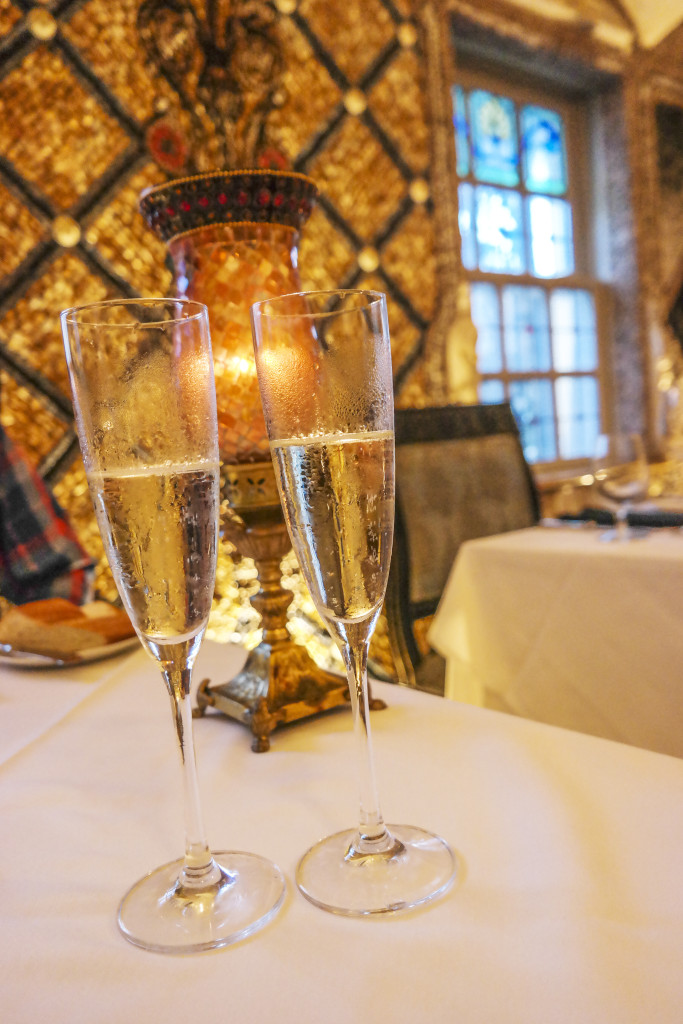 Cheers to our 3 year marriage!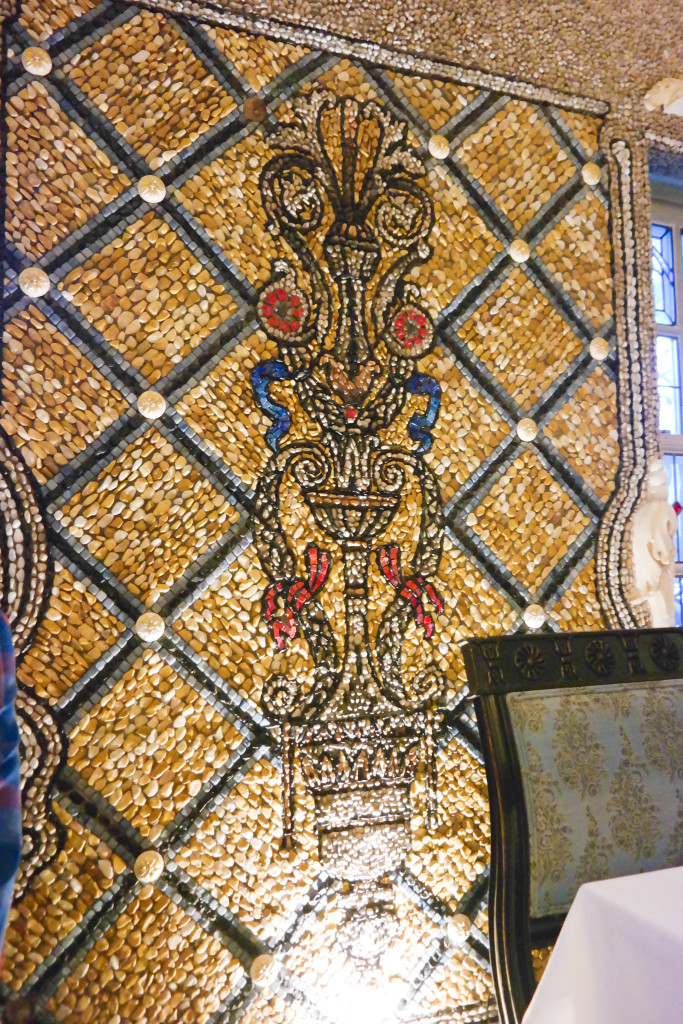 The walls inside the dining area. WOW!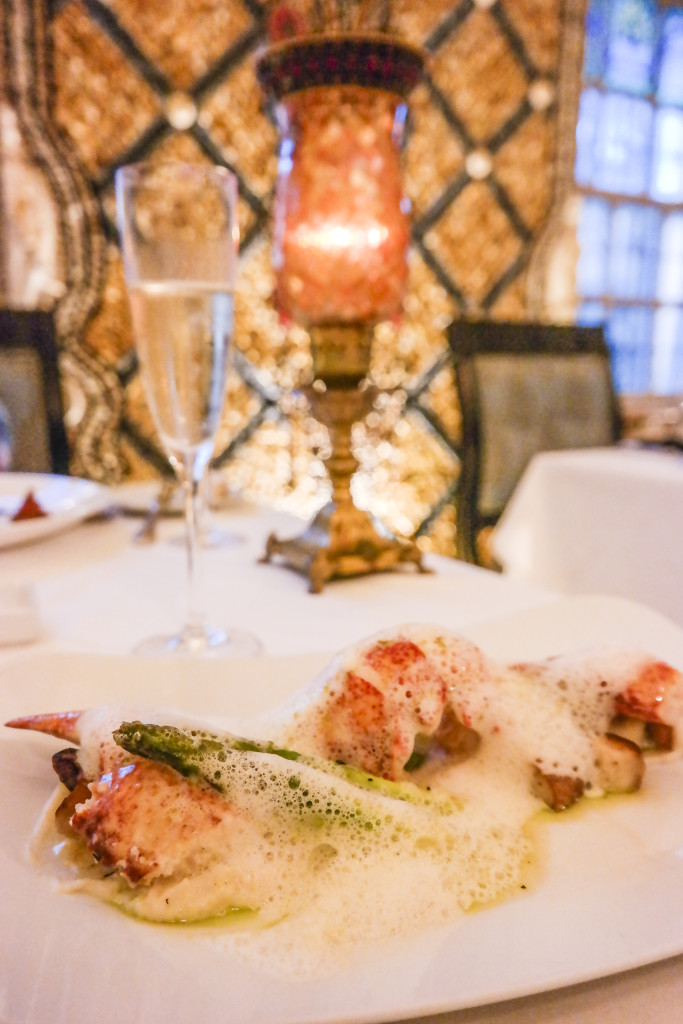 I had some butter-poached lobster for dinner.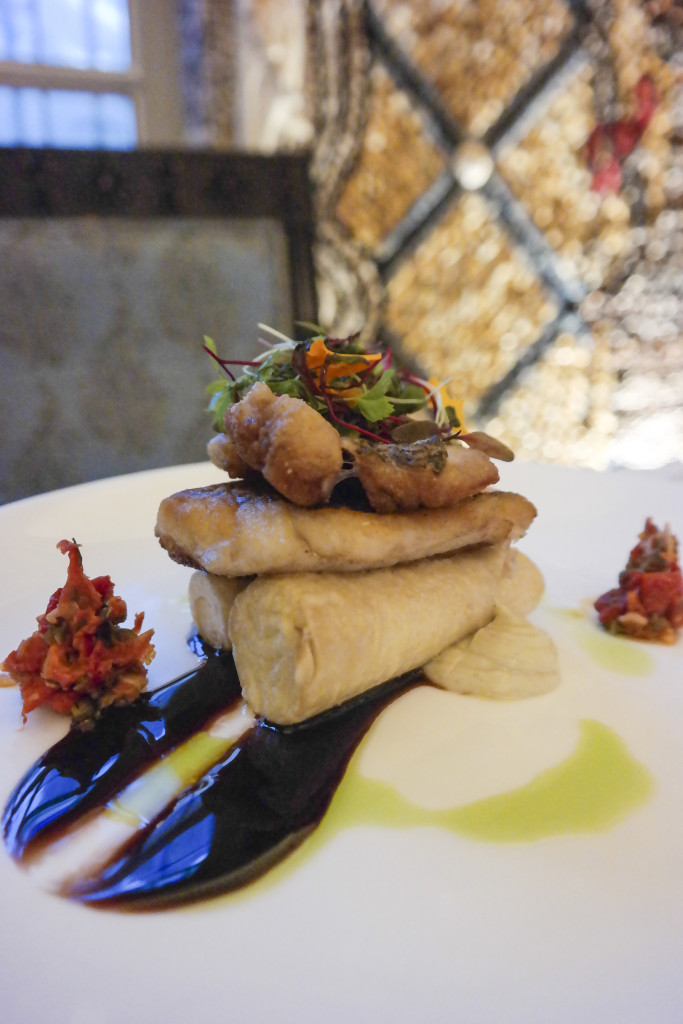 My hubby had fish (oops–don't remember what kind!)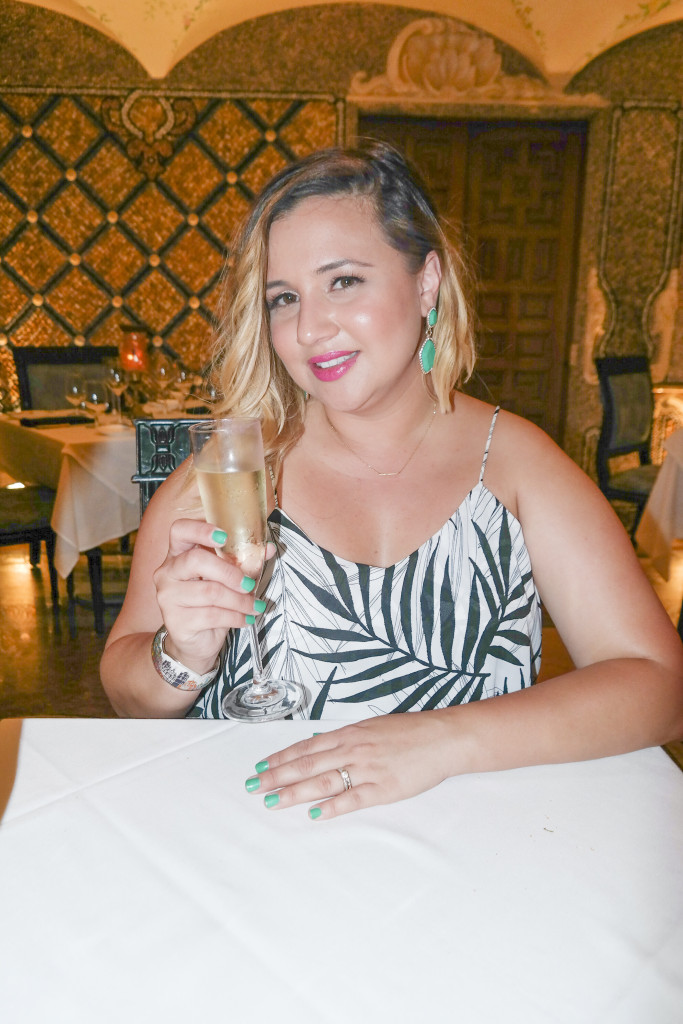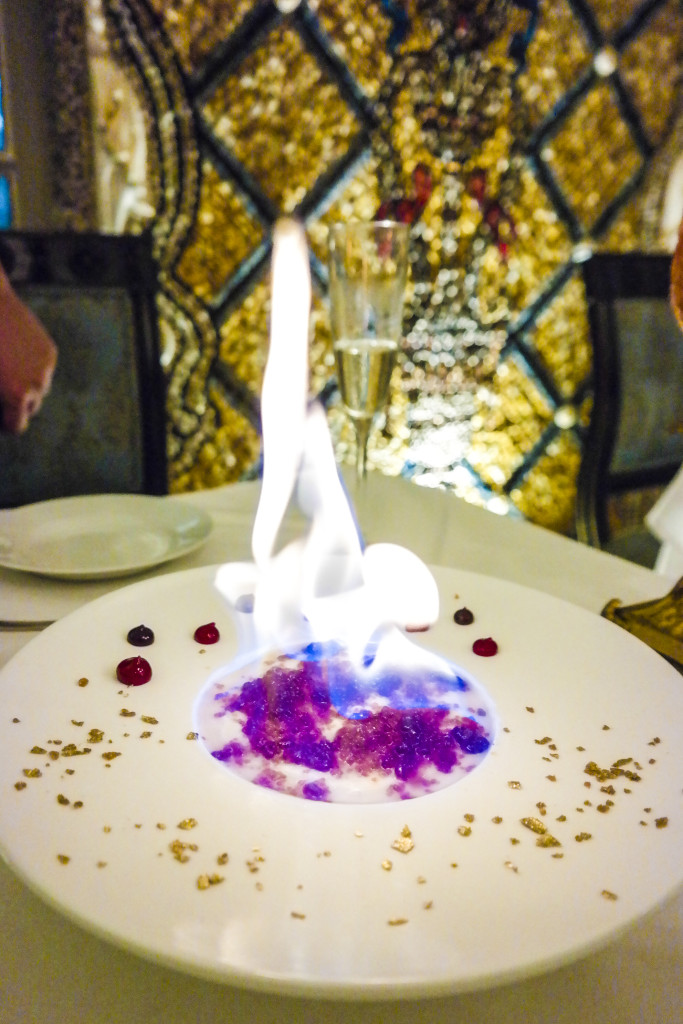 The best dish, hands down,  was the Grand Marnier Creme Brulee.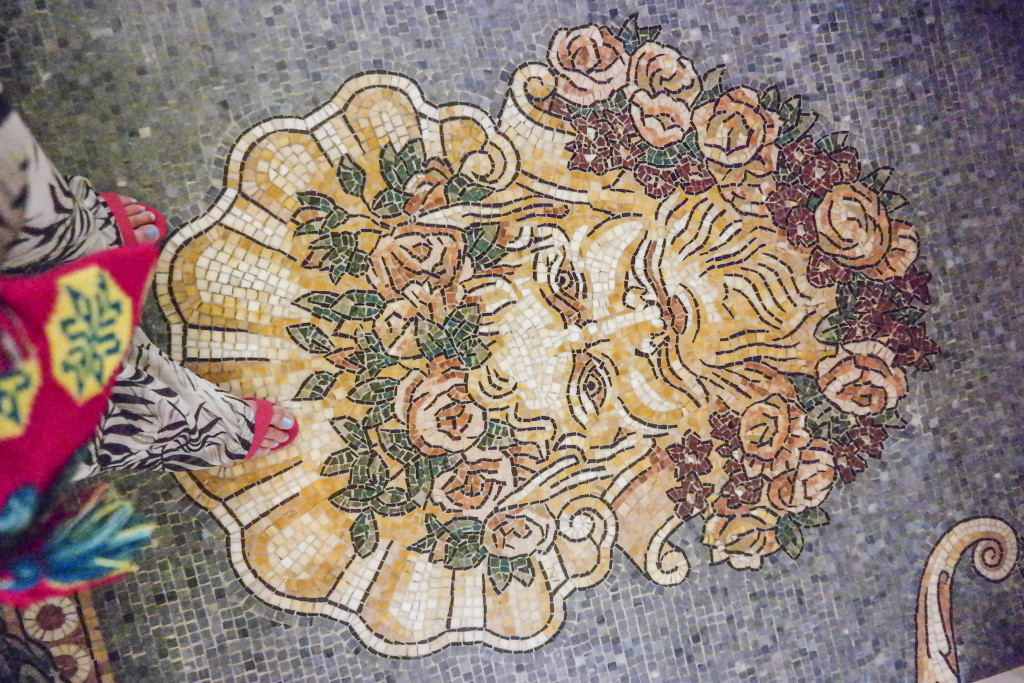 The floors at the restroom adjacent to the pool area.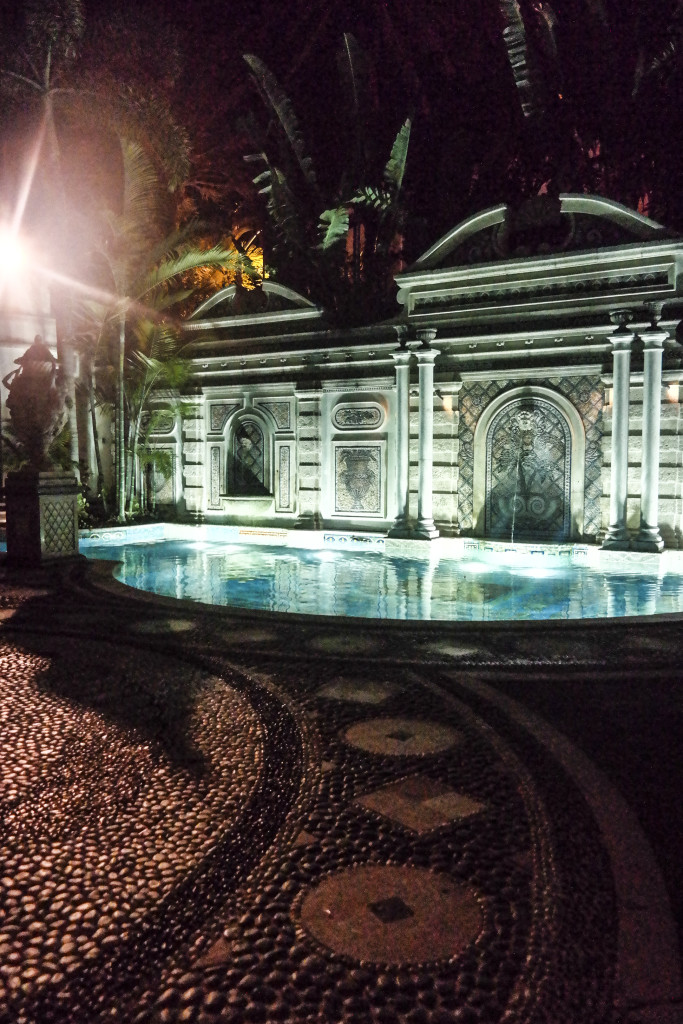 The Versace pool looking dark and mysterious once our dinner was done.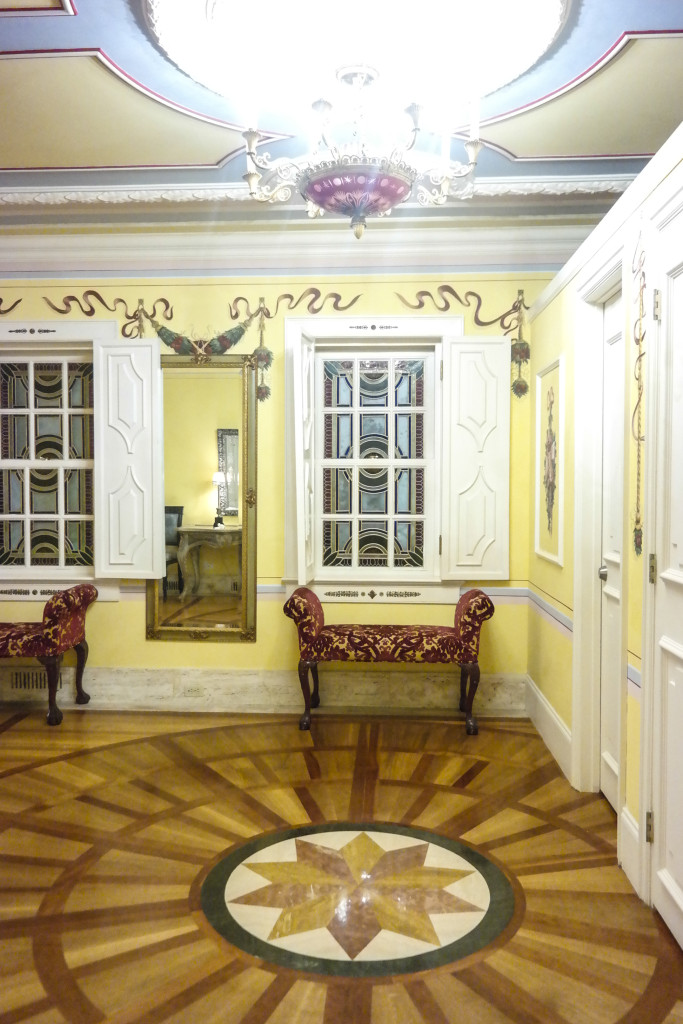 The huge restrooms that…creeped me out.
 One thing I would definitely want to add to this experience is if the waiters/staff would have told us more about the history of the house while Versace resided here. I thought I was going in there to find out where he held his legendary parties or his favorite meal at dinner. But I guess I can Google that right? The waiter did mention that the last three owners of the house had died there so that pretty much creeped me out on my way out.
Other than that was it worth it? Definitely! If you share a romantic date here with your significant other or visit with some fashionista friends and dress up for a mini photo shoot at the pool it's going to be a very special night to remember. We loved it!
Thank you to my hubby for making reservations here! It was truly a unique, once-in-a-lifetime experience! Love you!
Hope you enjoyed!
Facebook Conversations