I've been working out at home for around 5 months now and I had to creative so that I could keep this going. I happen to love Amazon.com just like every other person out there who is looking for anything and everything and my fitness stuff is no exception. If you are into fitness you'll know dumbbells weights were the first these to sell out at every major retailer, including Amazon. I finally got them after three weeks!Are you working out at home? These are my favorite at-home workout equipment pieces from Amazon.com that will take your workout to the next level!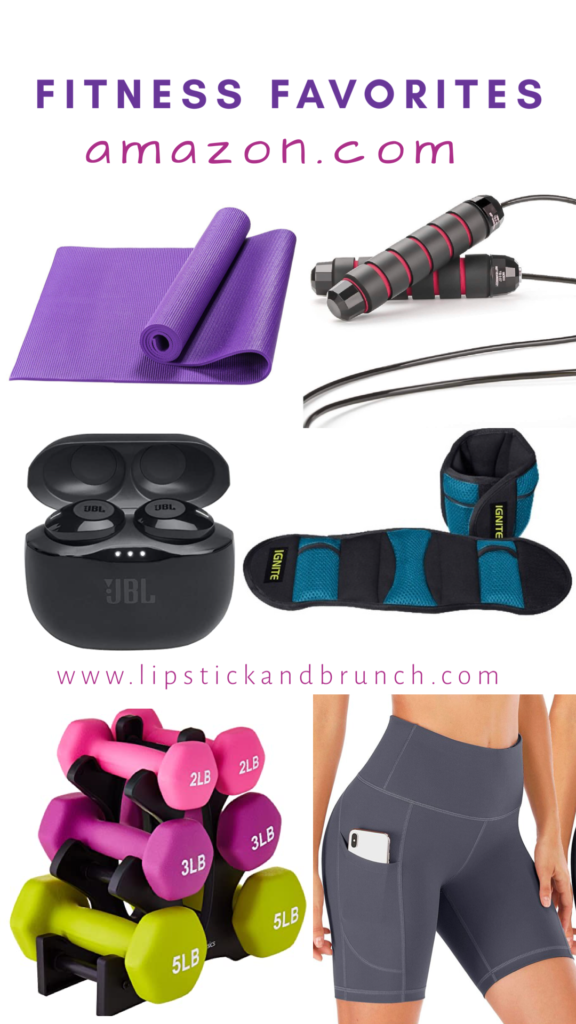 1. I completed the Aleah Stander Bodyscultp Workshop and used these dumbbells.
2. Jumping rope is way too easy and it burns a lot of calories.
3. Take a long walk in your neighborhood and use ankle weights to build strength in legs and hips. I also like these less expensive ones!
4. These biker shorts are so comfortable, soft and run true to size. Great for at home workouts or running.
5. Music motivates me in ways I cannot explain. Here's my SPOTIFY playlist and the ear buds on MAJOR SALE I use which are fantastic, and half the price of the Apple ones.
6. A yoga mat is necessary for a comfortable ab/yoga/strength workout and it avoids slipping on your floors. The most underestimated piece of "equipment" you'll ever need but the first one I ever owned and have used the most.
What have you been using at home for your workouts?
Share with me below! I'd love to know!
Facebook Conversations