I really wanted to share the make-up I used on the day that Sarah Jessica Parker made her personal appearance at Nordstrom because it lasted all through my hectic, adrenaline-filled day. That day I ran around through the Galleria Mall, held my camera up close to my face to take photos and waited 3 hours to see her (bearing it all in my heels) and my make-up was flawless by the end of the day without ever having retouched.
I owe it all to the make-up I've been using this summer and its staying power, especially in this Houston humidity.
These are the products I've been using: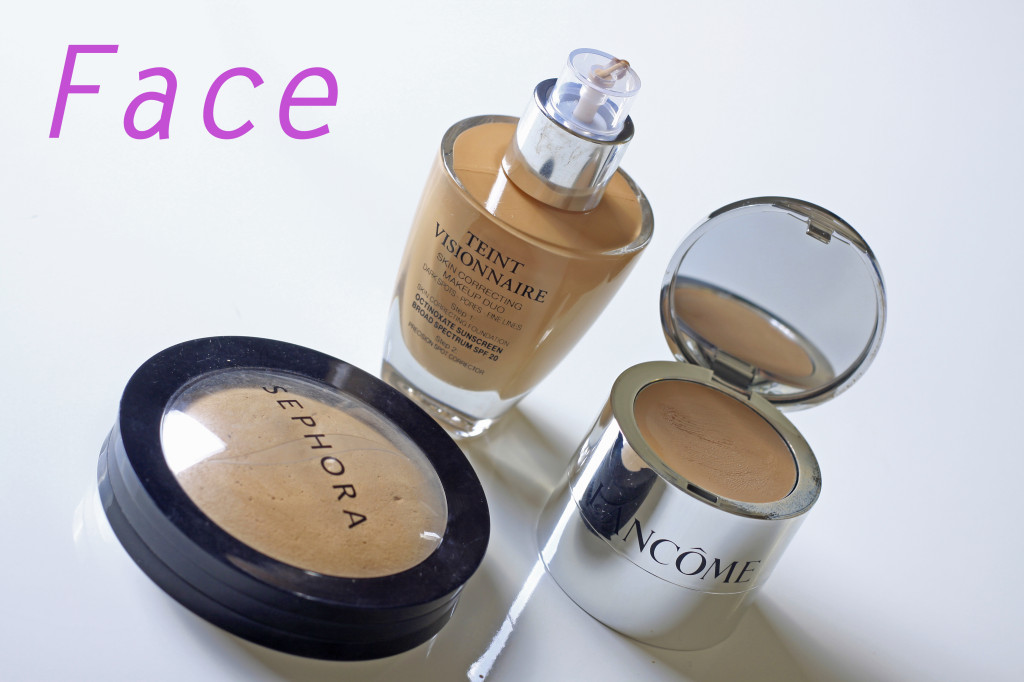 I recently started wearing the Lancome Teint Vissionaire foundation. It's got medium coverage and it's not a thick foundation, which I love because it gives my skin a dewy, celebrity glow. I'm not 100% convinced about the accompanying concealer, I think the color is off, but that's just me. I love that this makeup diminishes fine lines, spots and pores because its making my skin look healthy and sexy once I take it off.  Note: I have combination-oily skin and this liquid foundation has not made me break-out.
Since the foundation has a medium coverage I like to use a big, fluffy brush and powder my face a little with this Sephora Microsmooth Baked Face Compact. This will not get rid of the beautiful glow the foundation leaves but rather, add a beautiful, translucent veil. I've been using this one for a while and I've recenty bought it again because I like it so much. It's more affordable than other department store powders and it sets gorgeously.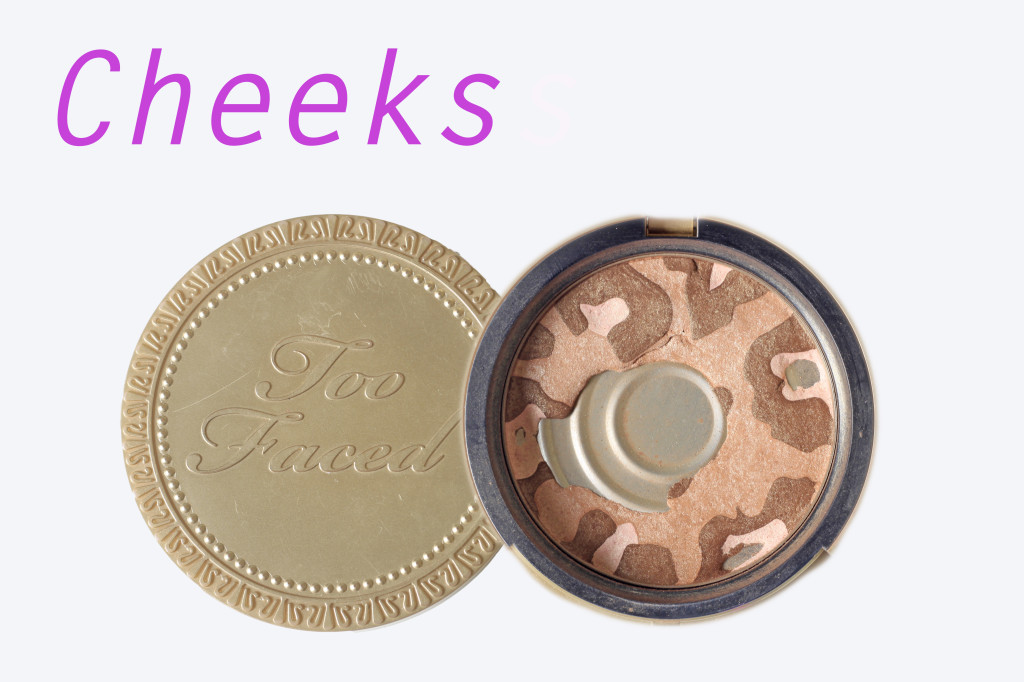 Ever since I tried the Too Faced Bronzer I haven't been able to look back. The Pink Leopard  shade is the perfect marriage between blush and bronzer. I swirl a brush on the color and apply it on my cheeks, bridge of my nose, and close to my hairline for a sun-kissed glow. It's very difficult to over do it while applying this product since it's not very pigmented. I wear it alone for summer but it also works well over a matte tanning powder for a little shimmer.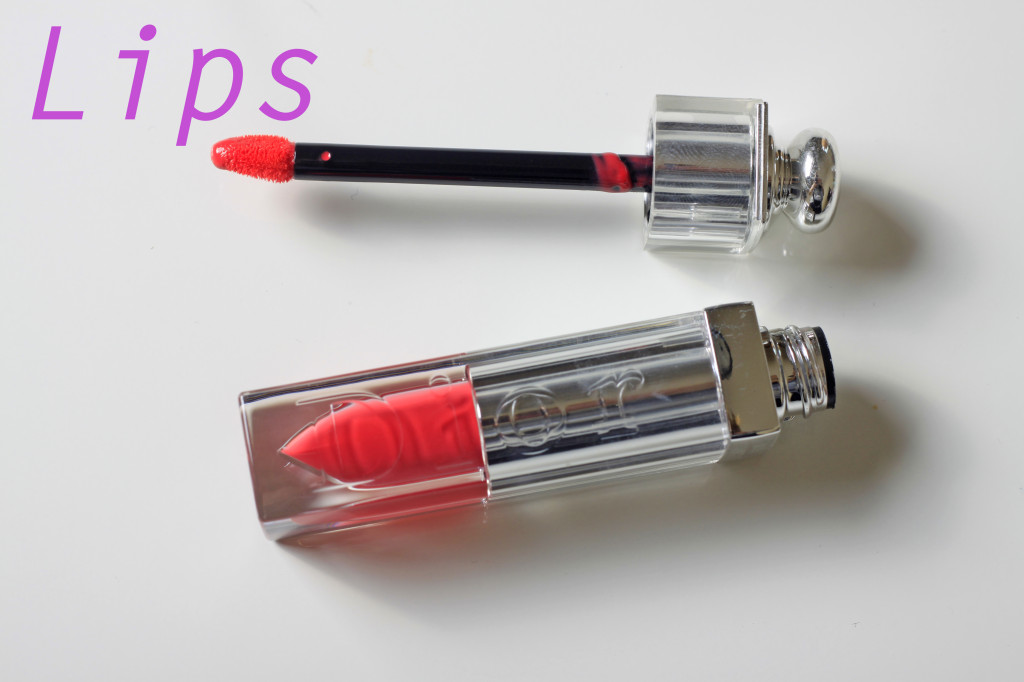 The Dior Addict Fluid Stick melts on your lips with its ergonomic brush and splashes them with the juiciest, pigmented color. Last time I forgot to put lip liner on and it still lasted. The color shown is Wonderland ( a strawberry-watermelon hue).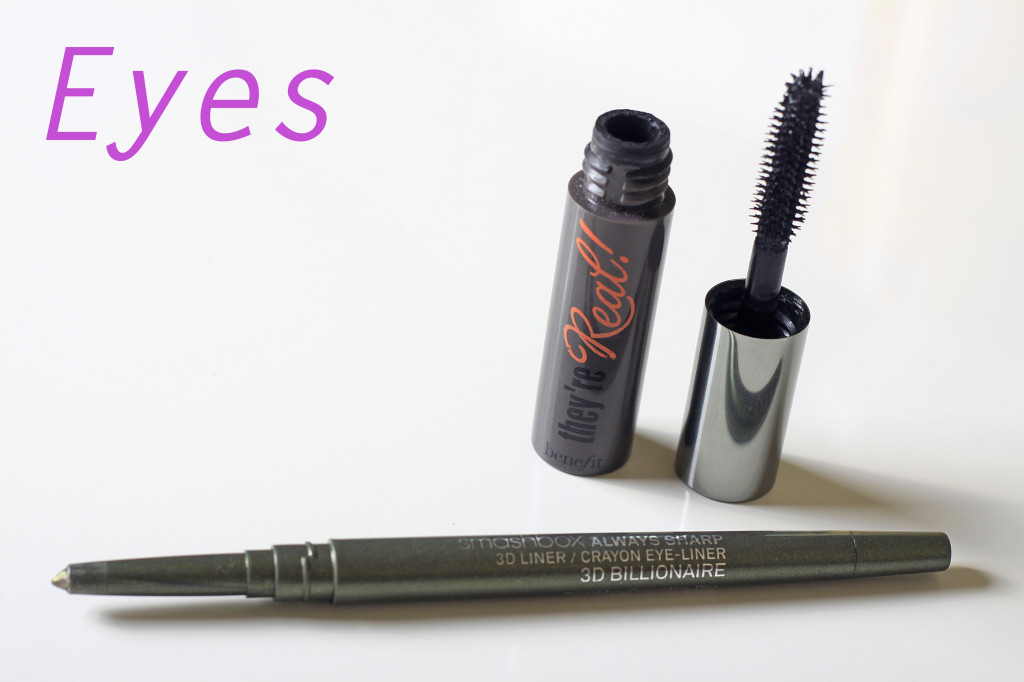 Benefit They're Real mascara plumps up the volume on my lashes. I love this little trial size and I always carry it in my purse. I reapply many times a day and it never clumps. (I reapply because I go from day to night in a snap with more mascara).
Smashbox Always Sharp 3D Liner in 3D Billionaire. I'm always looking for alternatives to black eye-liner and I've found a great one in this self-sharpening liner. It's a sparkly, olive green hue with a smooth texture. I tap in on my lower lashes and it really brings out my hazel colored eyes.I don't apply it all along the lower line just halfway, which makes it more natural looking. I highly recommend it to any brown-eyed girls, it will make your eyes pop!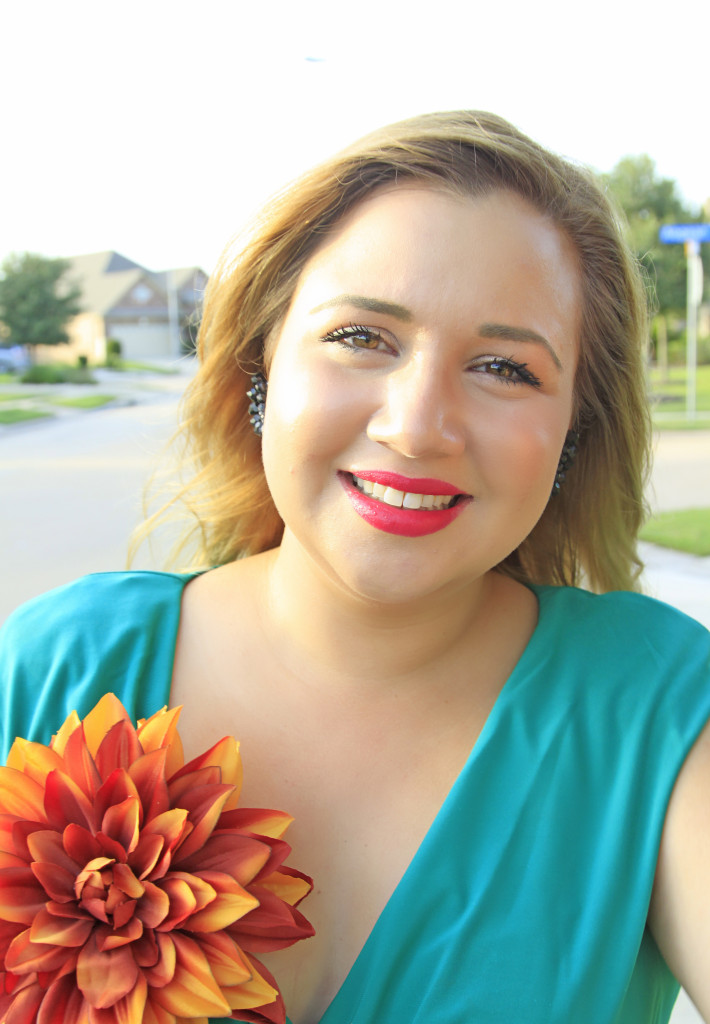 This is my go to make-up for the summer and it's easy to achieve, specially because you'll enjoy it without reapplying and you'll be confident to go filter-free on Instagram! (Click here for my outfit details.)
What make-up are you sporting this summer? Any suggestions?
Facebook Conversations