My last outfit in the series of Girl In Ipanema tells the story of my day in Rio de Janeiro and how versatile your outfits must be so they can translate from casual to nice dinner attire in a snap!
Sometimes, we would stay all day at Ipanema Beach with my hubby and the traffic can get so bad in Rio that you must be prepared to go to dinner right after the beach. The dynamic material made it all so easy because it dries easily even if you decide to wear it over your bathing suit. Plus, the dress also had some trendy pockets; who knew these additions to the dress made it all that more attractive to me?
The dress is made from a bathing-suit like material, it's stretchy and hugs me in all the right places. It has a great length, not too short, not too long and it looks great with my uber comfy Steve Madden wedges.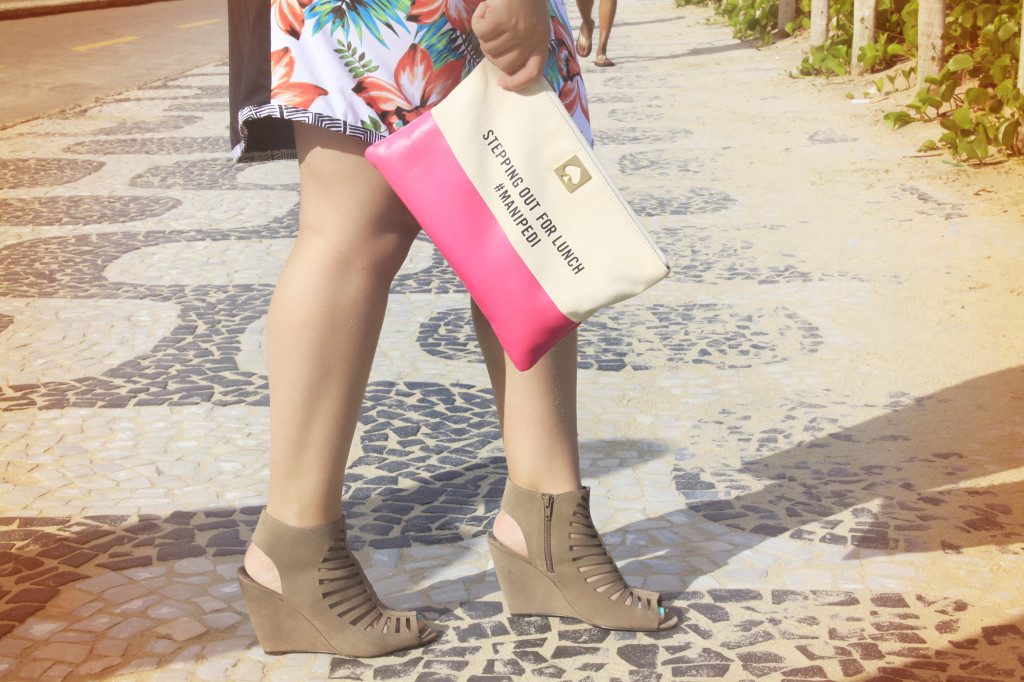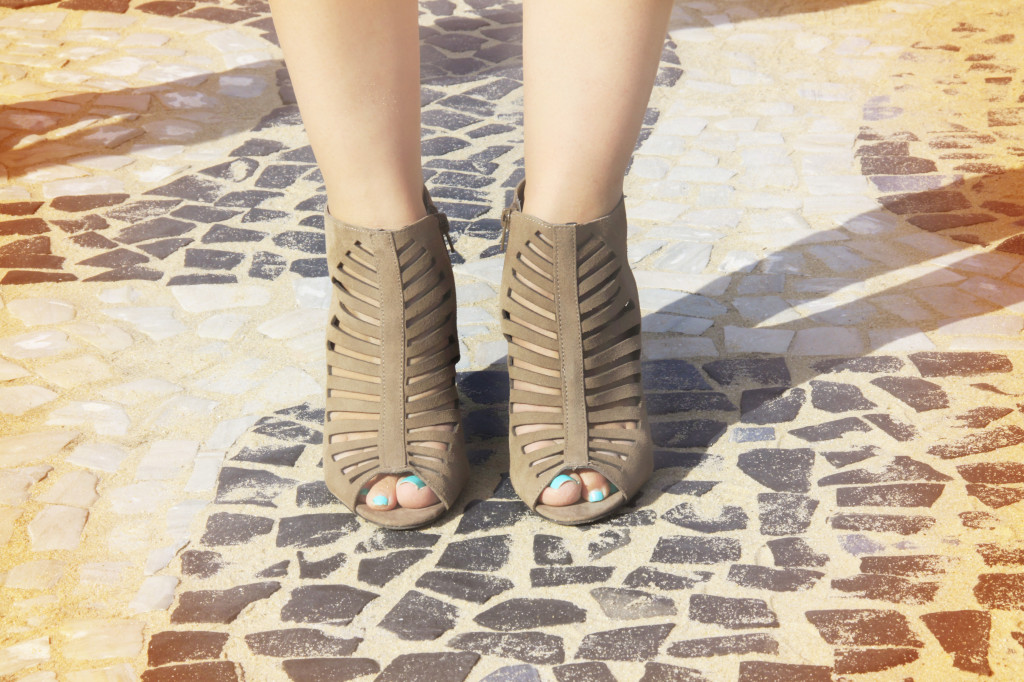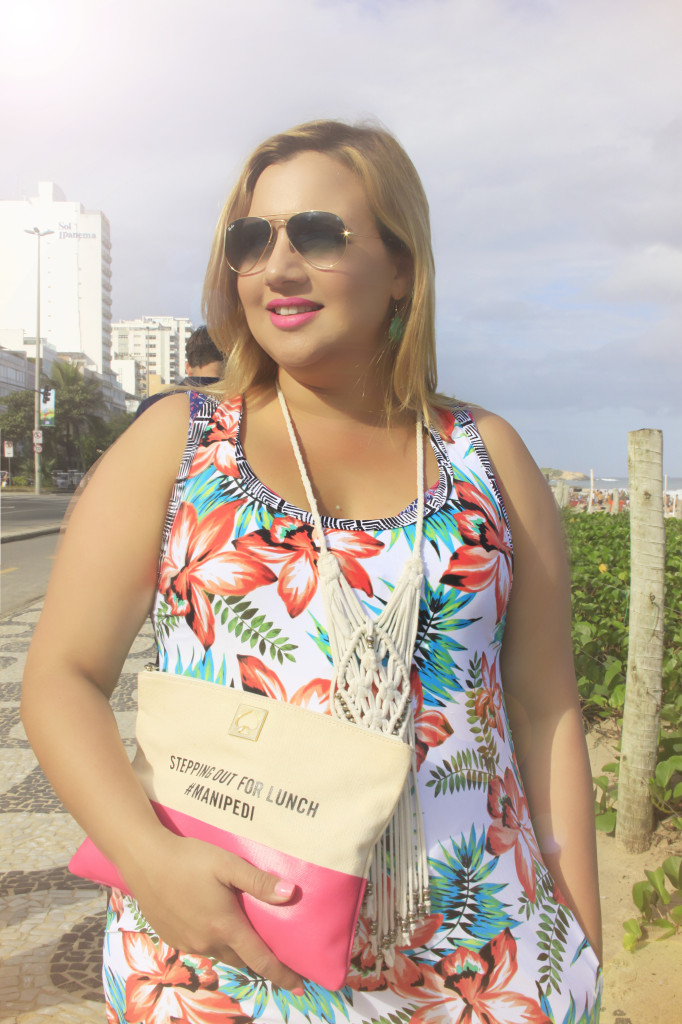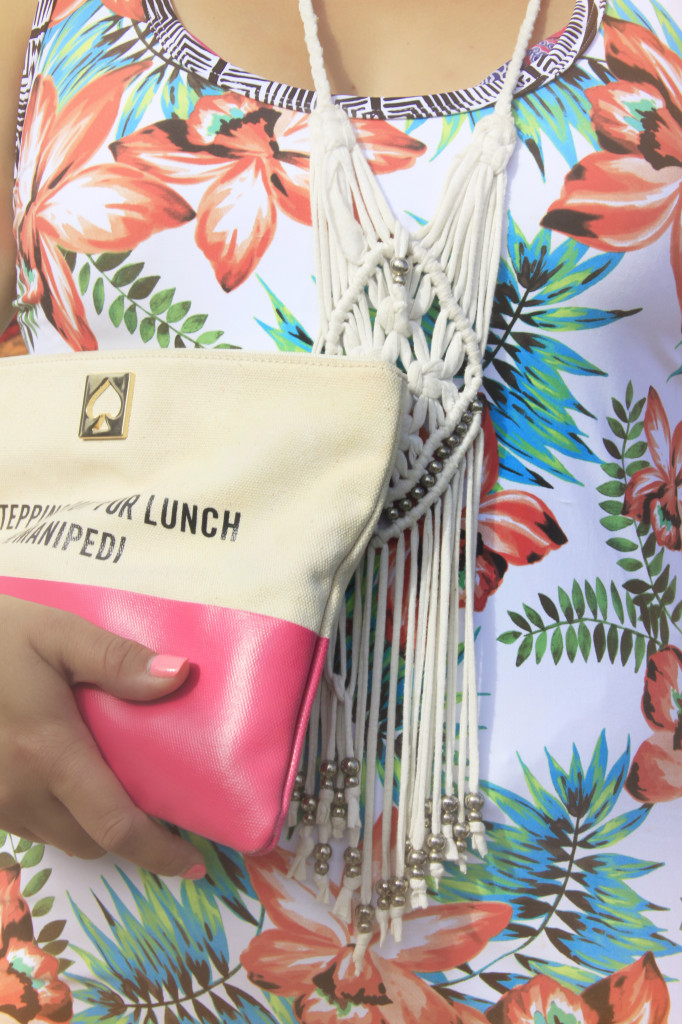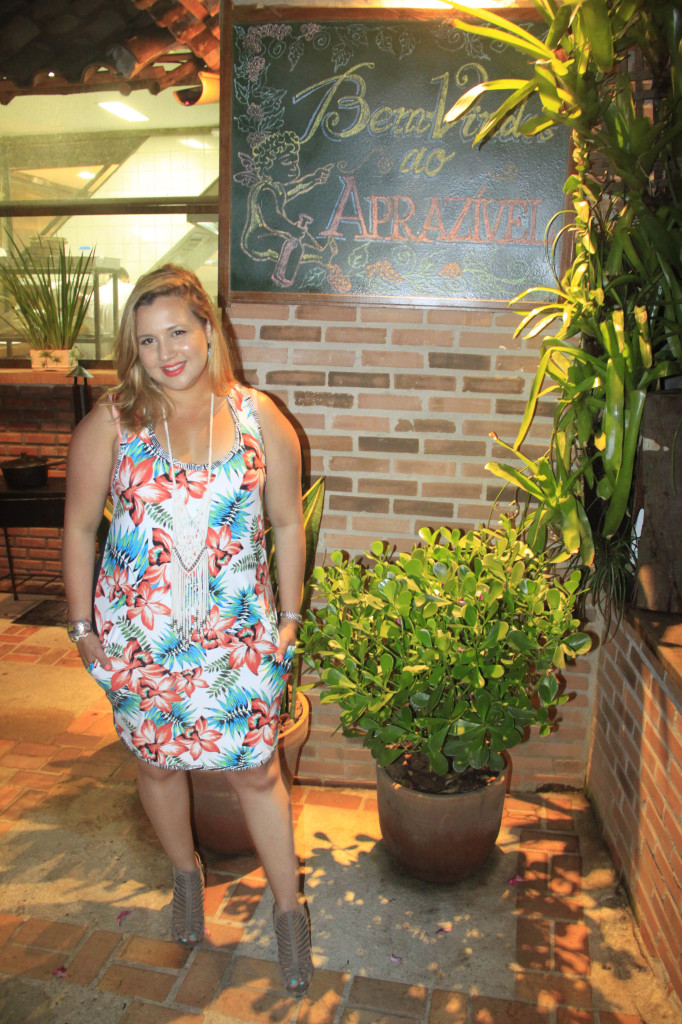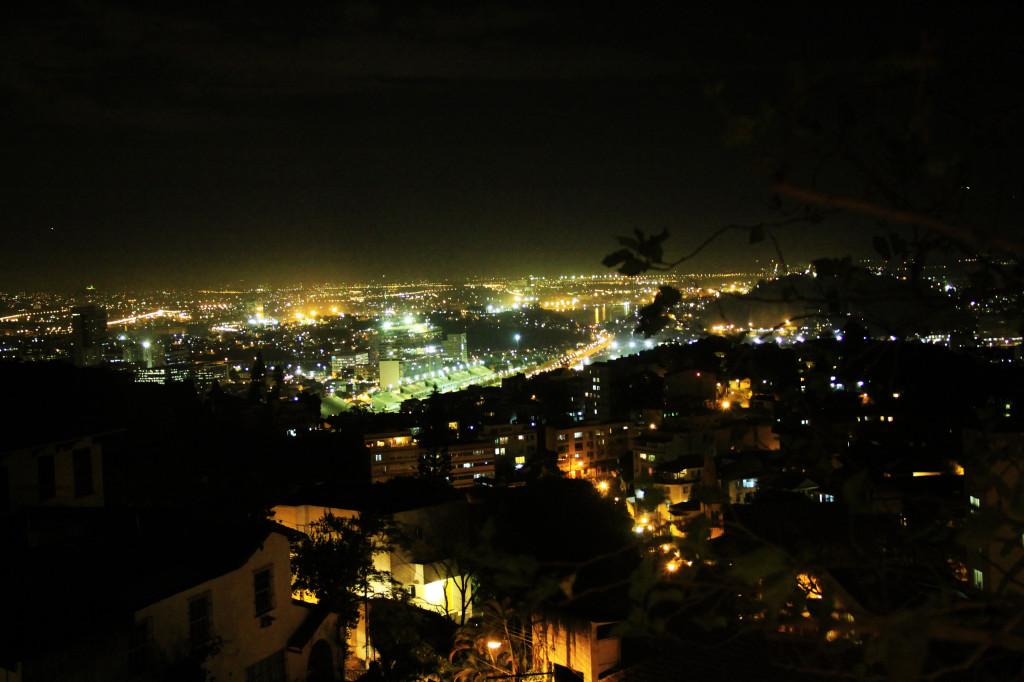 The view from Restaurante Aprazivel in Santa Teresa in Rio de Janeiro
I wore this outfit to a beautiful and delicious restaurant called "Aprazivel."  Besides it  being one of the hottest spots to go eat because of its gourmet dishes it also overlooks the city of Rio de Janeiro and it is breathtaking once you are sitting down for dinner and the view just overwhelms you. If you ever visit Rio, you must make a stop at this place.
Outfit details:
Dress: Coco Reef brand at Macys
Shoes: Steve Madden at DSW
Pouch: Kate Spade
Necklace: Free People
Sunglasses: Ray Ban
Lipstick: MAC Candy Yum Yum
It feels like I'm concluding summer and any warm, beach-filled memories of our summer getaway in Brazil with this post and it's bittersweet. What are your best summer memories?
Facebook Conversations