The first time I tried lash extensions was about 4 years ago and I wrote about it too, probably one of my first beauty posts just giving you a quick overview of how they had turned out. This time around, I was lucky enough to have Amazing Lash Sienna gift me the service which I didn't need to write about but my lash extensions lasted for so long and were in such great condition, I just had to blog about them and give you the scoop! About six weeks ago I decided to dive into the eyelash extension world again after preaching about my strip lash obsession to everyone I knew. Then again, ever since I got pregnant, I didn't have the drive or energy to put on my strip lashes like I always did so I gave into the idea that I would wake up with a flawless gaze every morning and got them done.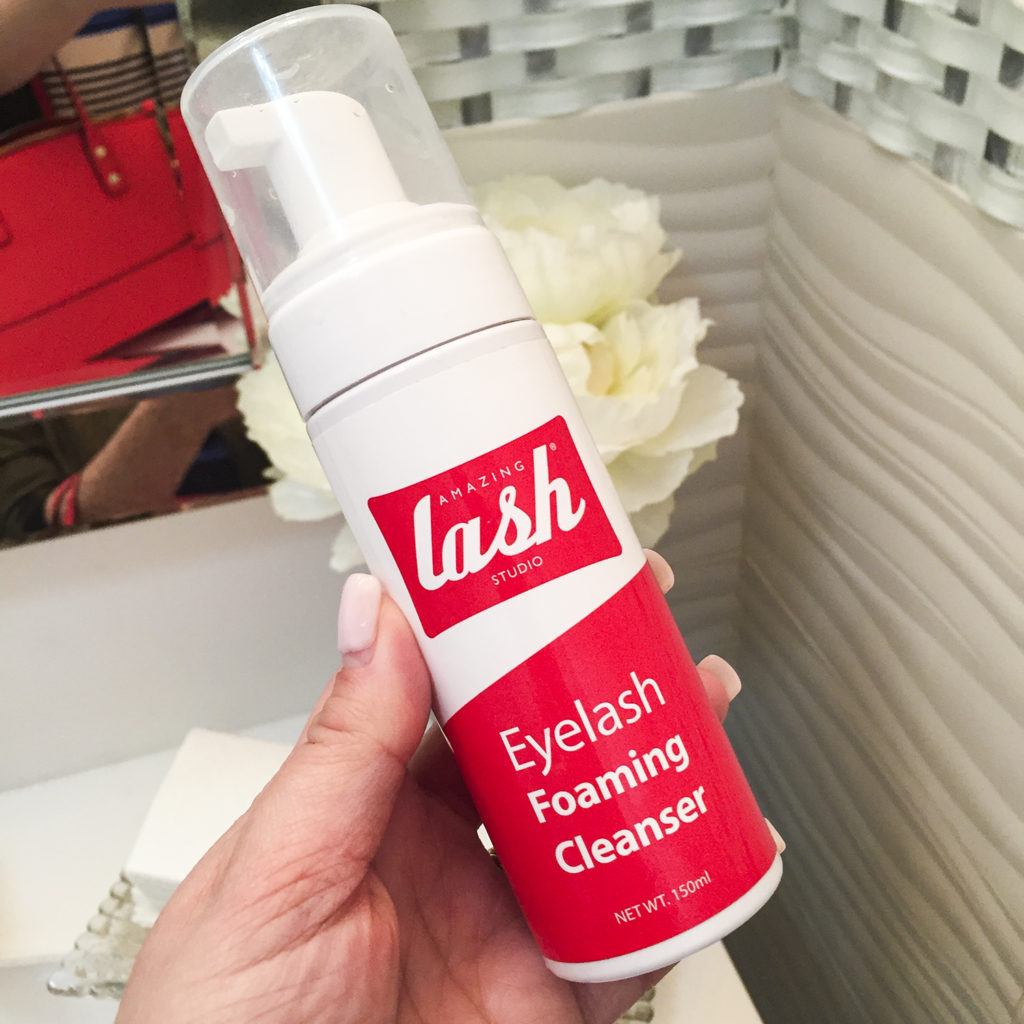 The first thing you do before your eyelash application is wash your eyes with this cleanser for a superior application.
Why I Stopped Wearing Eyelash Extensions
I stopped wearing eyelash extension years ago because I learned how to apply strip lashes and because I couldn't afford them all the time. Back when I wore them for the first time they were not as affordable as I realize they are now at about $80 (weirdly enough, the prices are not on their website but I saw the price at their brick and mortar store). You can also get refills at a lower price.
My Experience
I remember this process being just as is was the first time I got the eyelash extensions: lie down for two hours with your eyes closed while an eyelash stylist (I was seen by the wonderful Sunitha) meticulously applies the lashes. I chose the "Gorgeous"  style which was the most dramatic one. I didn't want to look "Natural" or "Cute." I mean, If I'm going to get eyelash extensions I might as well go big right?! I don't regret it a bit because I absolutely loved how they looked! Before my appointment we agreed with Suntiha that she would work on one eye first and give me a restroom break because I'm pregnant and the struggle is real.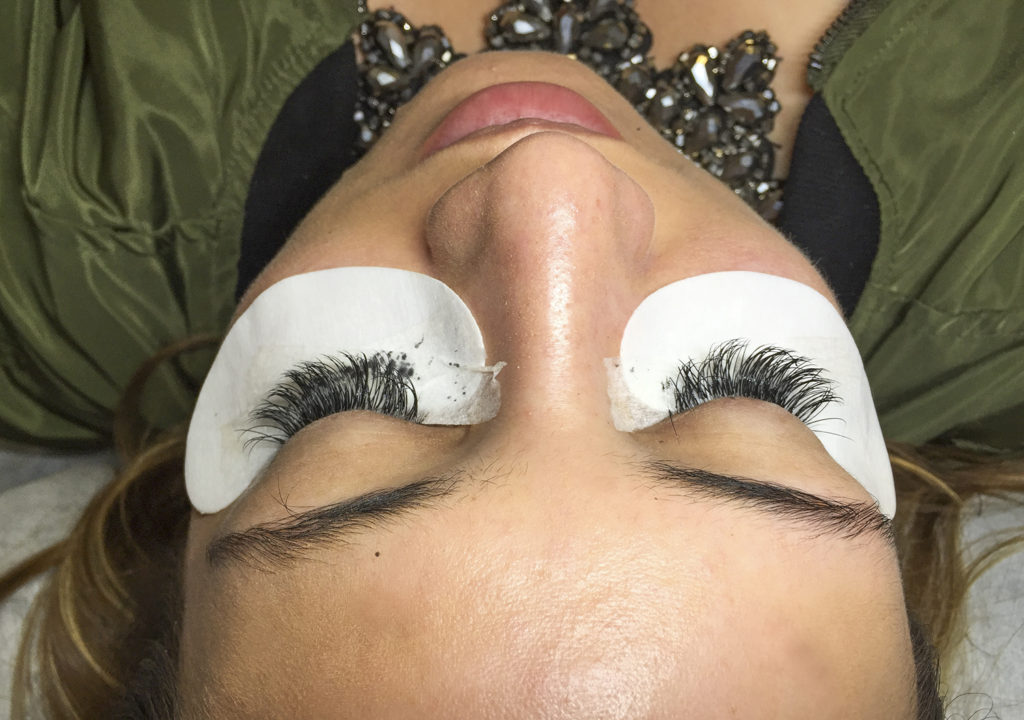 Getting my "Gorgeous" eyelash extensions applied.

Pros
If you take care of your eyelash extensions, you can have them on for up to 5 weeks like I did. Of course, it's recommended to get a refill at this point because some might have already fallen off. You'll have wide-awake eyes, won't have to deal with mascara or eye-make-up remover–all you'll have to do is put on your lipstick, brush your hair and your face will be ready for the day. Tip: Carry a dry mascara wand to comb the eyelash extensions (you can get them at Sephora) or just wash and dry an old mascara brush.
Cons
If you love to wash your face as much as I do and rub your eyes in the morning–you can kiss all of this good-bye–at least for the very first 48 hours after applying. No steam or water contact will guarantee the eyelashes bond successfully.  This is the hardest part of having eyelash extensions but I think it's worth it. The way I deal with this is not applying any liquid liner or eye-shadow for as long as I have my eyelash extensions. Besides, you won't need to wear that type of eye-make-up because your eyes will already look fabulous. Also, if you do wear eye-make-up you'll have to remove it and the oils in the make-up remover will make your lashes fall out faster.
Do Eyelash Extensions Rip Out Your Own Lashes?
I think that's the single most asked question I get when wearing them. So, just so you know, your shed your own lashes everyday. We lose about 1-4 lashes per eye/per day. Check out these interesting eyelash facts and be amazed! So the eyelash extensions will be falling out with your own lashes. Of course, I want to emphasize, if you apply eye-make-up or mascara this will contribute to you losing the eyelash extensions and your own lashes more frequently. So the less you mess with your eyes, the longer the eyelash extensions will last.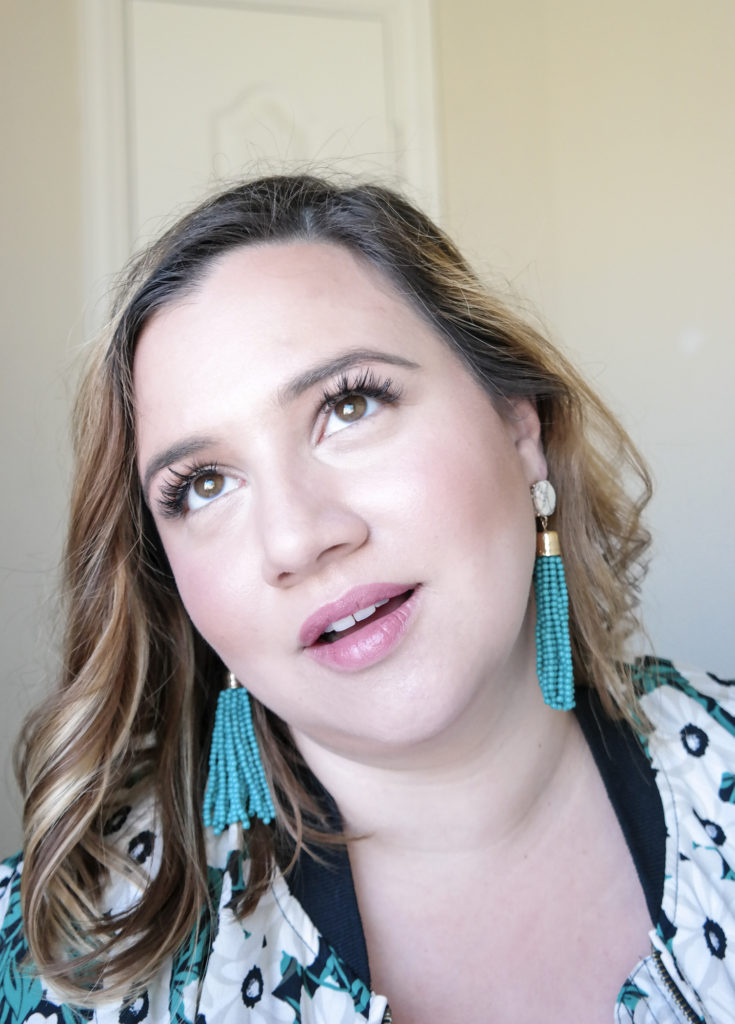 Would you get eyelash extensions? Why or why not?
*This is not a sponsored post even though services provided were complimentary.
Facebook Conversations