More than be in awe for the start of a new year…how is it even freaking possible that we already celebrated Christmas and New Year's Eve already?! I feel so sad just thinking about taking my beautiful tree down. My house will look so sad and empty.
Every year after hosting all the holidays from Thanksgiving to New Year's Eve I promise myself I will not cook, bake or decorate and then I end up experimenting with a new dessert like my fruity "Fitmas Tree," making a gluten free chocolate cake, or rearranging my whole living room so we can dance our way into the new year.
As stressful as the time is, it's really more special every year thanks to seeing the season through my son's eyes and his newfound obsession with Jose Feliciano's "Feliz Navidad" which I honestly don't want to hear again (or at least until next year). It's also the time when I realize (and I read this somewhere so please don't quote me) how truly rich we were as children celebrating with our entire family like we used to in Honduras. Holidays are a lot less crowded now but I am grateful to have my little family, parents and siblings with good health and celebrating with me during this season.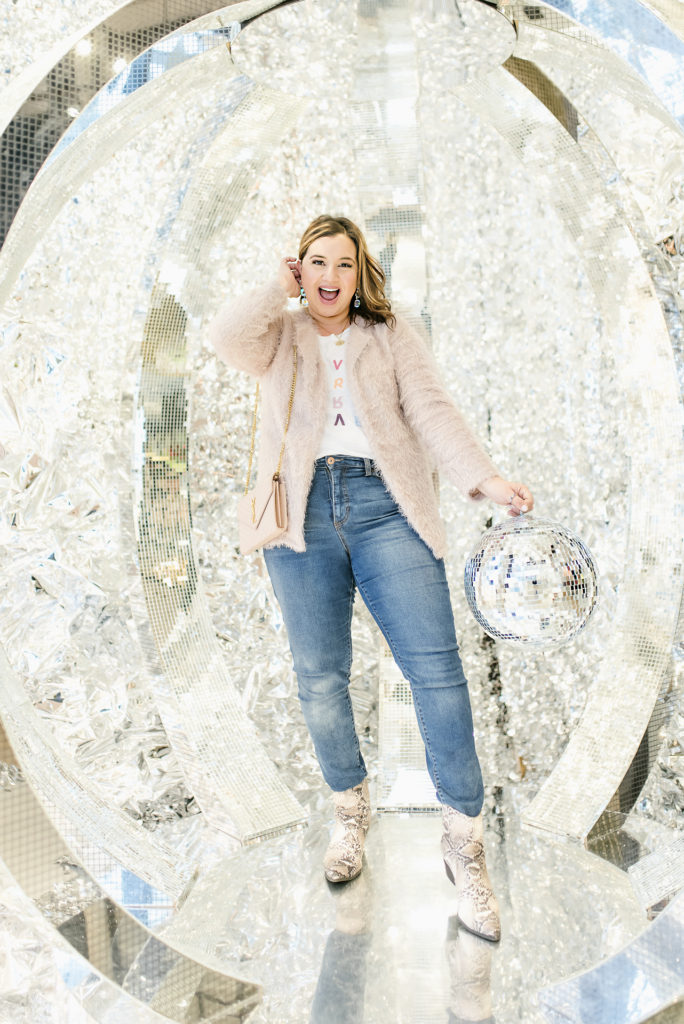 photo by Banavenue Photography at River oaks District
New Job? Wait, Don't You Have a Job Already?
Yes, I blog and I have contracts that allow me to get paid to create digital content for brands I love but…there's always a but! My son just started school which is surprisingly pricey and all of a sudden I am left with a chunk of more free time too. I had been looking for months now and applying to part-time and full-time social media jobs here and there but nothing worked out.
Then all of a sudden, a friend I have in the beauty world talked to me about a wonderful opportunity available and I jumped right on it! I sent an email and my resume in, got a few interviews and it worked out. Today is my first official day on the job!
I am now a social media specialist at a bio-tech beauty start-up in California. I am ecstatic guys! I am so excited for this part-time opportunity because you all know I am passionate about skincare and social media. I might share a product of theirs here and there on my Instagram to introduce you to the brand along with other brands like I always have.
Don't worry, this opportunity still gives me time to create content for my own blog which is another reason I decided to accept the job.
Anyways, I started writing this post because I wanted to tell you about the personal promises I wanted to keep for myself too! Read them below!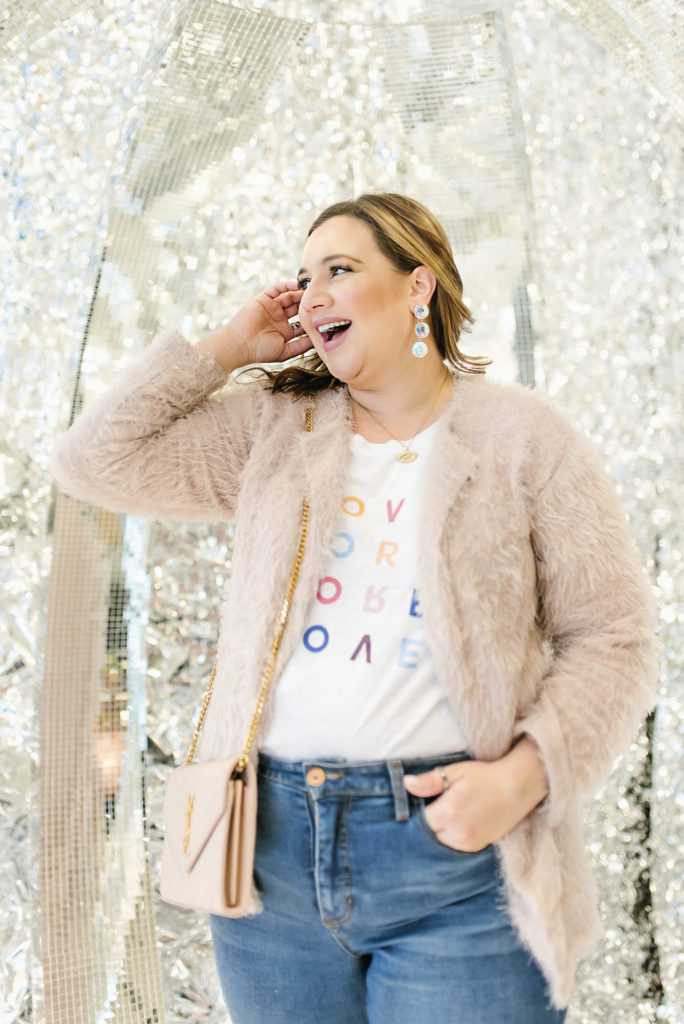 Personal Promises I Want To Keep
Go Salsa Dancing with My Husband More Often (it burns so much calories and we love to dance!)
Enjoy Time with Friends in Real Life More Than On Social Media
Indulge My Husband and Go Snowboarding Together (his favorite!)
Travel Inside of Texas More! I see you Waco, Fredricksburg and New Braunfels in my future!
Go on More Girl Trips (I read somewhere they are scientifically good for your health and I'm sticking with that!)
Get More Massages
Maintain a healthy lifestyle and lose 2-3 pounds a week until I lose 25 lbs. (as of today I have lost 26) and try to get rid of my belly fat with exercise and healthy eating
Grow my new Houston Blogger Photography business where I exclusively help Houston bloggers create content by photographing whatever they need!
Excel in my new job as a social media specialist for Eighteen-B
Spend less money on makeup and invest in better skincare  products and services like facials
Spend more time with my siblings! I am the oldest of four but we all live scattered in Houston and we don't get along so great but I want to change that.
Visit my grandparents more often.
So there it is! A hefty list to keep me accountable and so I don't forget what I want to achieve.
Who else loves to make lists and check things off like me?
Whether I complete it this year or not is irrelevant. I just want these things to eventually happen sooner rather than later!
Facebook Conversations