I have wanted an animal print jacket for a long time but I was scared of spending money on something that I was too intimidated to wear. Finally about a few weeks ago I purchased my first leopard print jacket from one of my favorite local boutiques called Heart Cru. (Disclaimer: My jacket might not be available anymore but they always have a heavy rotation of cute tops, dresses and jackets.)
This is my first time owning an animal print jacket! To be fair, I lived in a tropical climate country my whole life and then when I moved to Texas all people talked about was the heat and humidity.
Leopard print can be a really fun neutral to add into your outfit with accessories such as shoes or bags but it is a much more flamboyant statement in a bigger piece of clothing like a  jacket. I needed the expertise of someone who knew what to do with such eye-catching clothing piece!
That's when fellow Honduran and bilingual Image Consultant Stefania Cesi came in the picture. On her latest work trip to Houston to visit her styling clients and give out her  image consultant workshop we met up and she helped me with this conundrum. She styled my jacket two ways: once for a day look and once for a night look with pieces I already had in my closet. Score!
Brunch with Friends – Day Look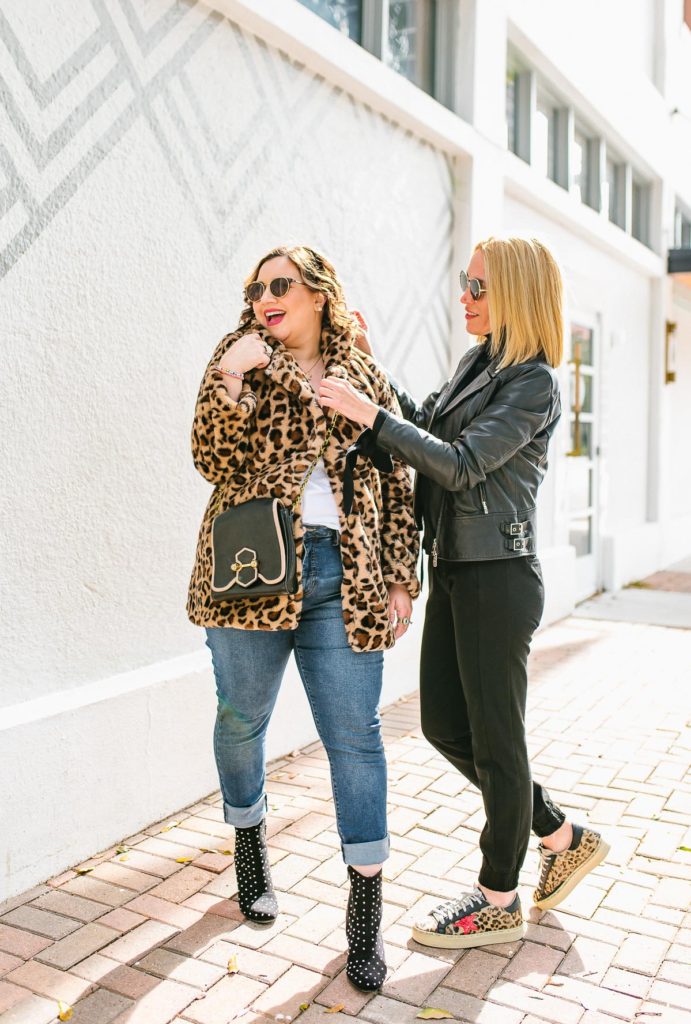 Photos by: Banavenue Photography
Stefania's Reccomendations:
A busy leopard print jacket goes well with basic pieces like jeans, plain white tee and black booties
Dark denim is always best with this look
Keep hair straight and preferably with no curls since the jacket is very voluminous already
If you have shorter legs, dark jeans or leggings elongate your legs if paired with the black booties
Outdoor Dinner – Night Look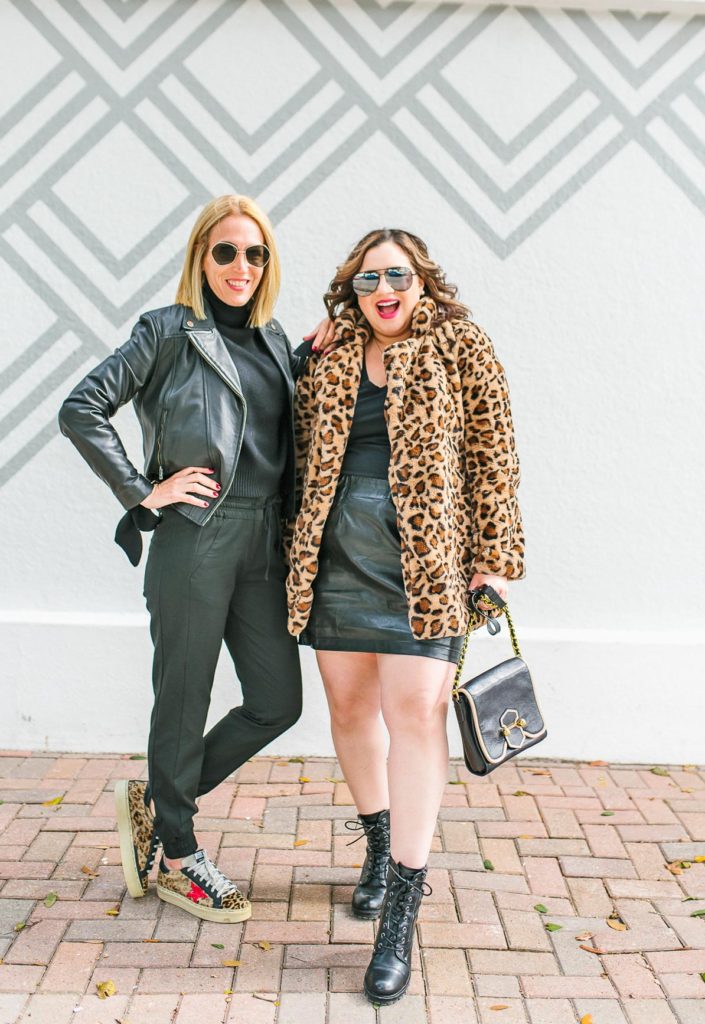 Stefania's Recomendations:
It's OK to mix textures like leather with your leopard print jacket as long as you keep the textures in black
A black dress or outfit underneath elongates the body under a voluminous jacket like this one
This jacket would also work well for a fancier night out over a longer black dress
Pair with black booties, combat boots or stiletto pumps if you can take it!
What do you think of both looks?
Would you buy a leopard print jacket?
Facebook Conversations