*This post is sponsored by Sephora inside JCPenney.
When Sephora inside JCPenney approached me to celebrate Galentine's Day I was startled because my lifelong friends all live outside of Texas! Also, Galentine's Day is a relatively new concept for me since I moved to Texas from Honduras. In Honduras we celebrate "El Dia del Amor y la Amistad" which literally translates to "The Day of Love and Friendship." With time, I've realized how amazing my lifelong girlfriends are and how much I want to celebrate them every day.
With Galentine's Day I have the perfect excuse to celebrate the "gals" in my life wherever they are in the world! For the record some of my best friends live across the country and in Honduras and I miss them so much. We all met in Honduras and stayed friends; how cool is that?
So, can you imagine my surprise when my college friend of 15 years, Farah, from Honduras called me last week and told me she was jumping on a plane the next day to come see me and meet my baby?! I was floored! I was over the moon and in disbelief because this campaign celebrating Galentine's Day had just come up and she could not arrive at a better time.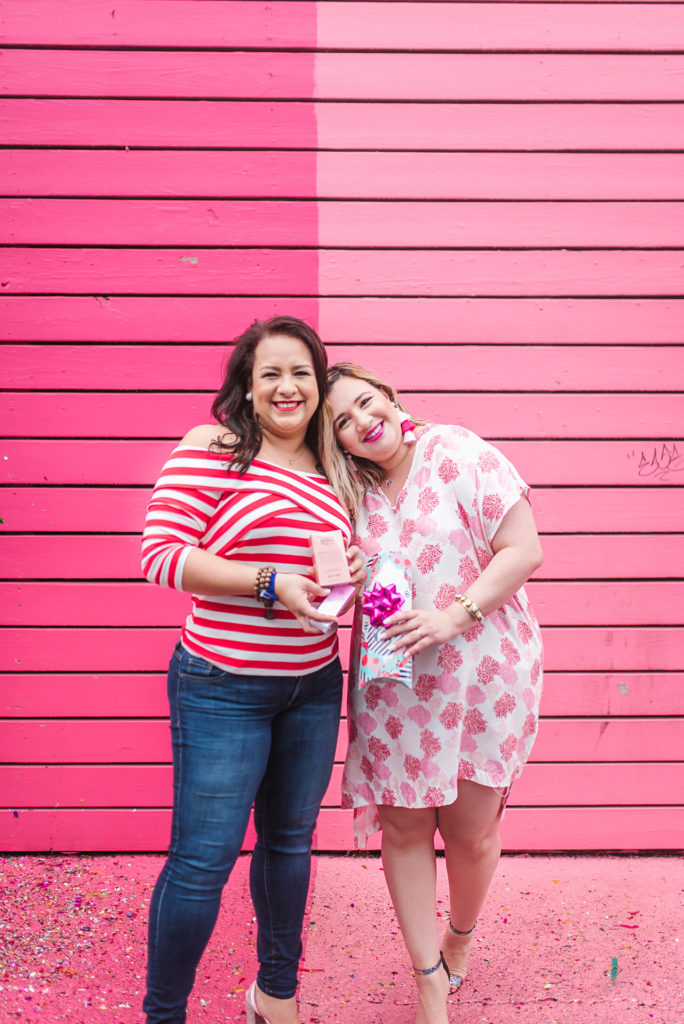 I had a photo shoot scheduled on the Saturday she was here and I decided to surprise her by including her in the shoot and also give her a few unique gifts I would only buy someone I know so much like I know her! I gave her some fragrances from Sephora inside JCPenney that I knew she would love. The three fragrances I chose each describe a personality trait of hers that makes her such an awesome human being! The Black Opium by Yves Saint Laurent Rollerball has opening notes of adrenaline rich coffee, which is perfect because she owns a coffee shop and we're both addicted to coffee. The Versace Bright Crystal Rollerball is such a bright, fresh fragrance that reminds me of her creative personality since she also is a talented jewelry designer. Last but not least, The Philosophy Amazing Grace Ballet Rose perfume is one of my own personal favorites and its soft, powdery feminine notes remind me of Farah's very chill personality and her girly side. (I'm sorry if you're shedding a tear or two Farah, I've never gotten this sappy!)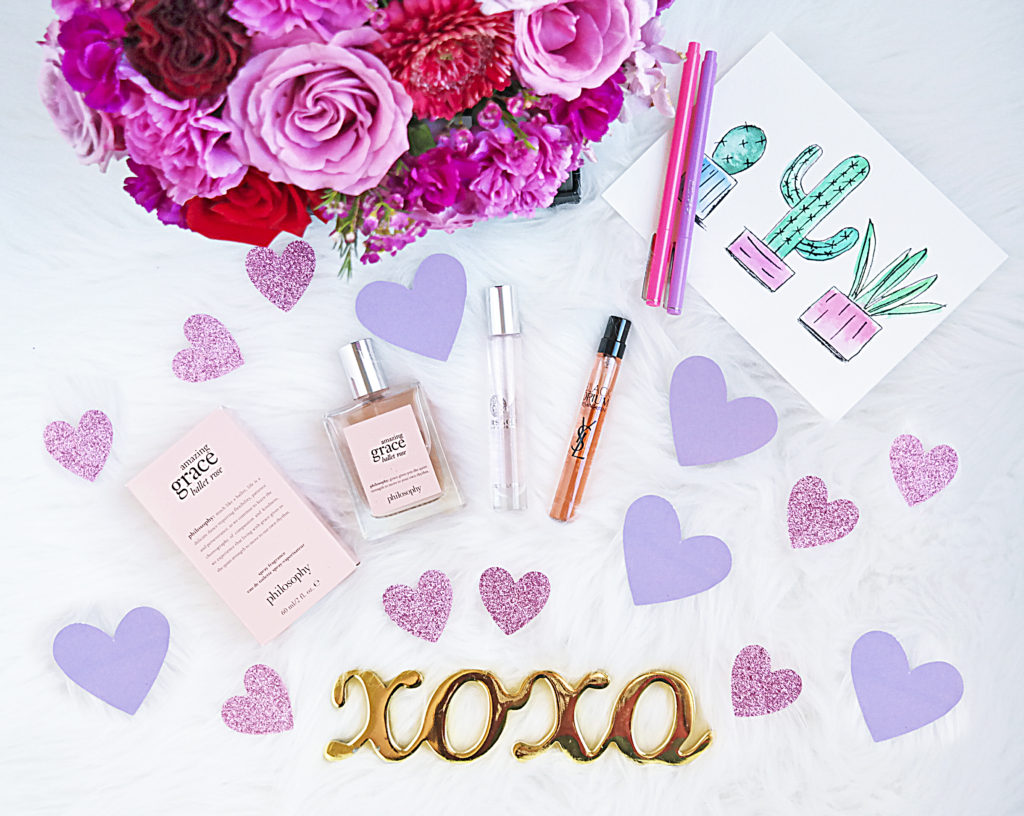 Here's Some Fun Anecdotes About Our Friendship:
Farah is super-spontaneous and I'm such a planner. Farah has been known to call me a day before she flies in from Honduras!
The first time I invited Farah to have lunch at my house I made a super spicy chicken salad (she didn't eat spicy but I assumed she did), but she ate it because she wanted us to stay friends.
Farah is a jewelry designer and in 2016 she was in the biggest fashion show in Roatán, Honduras and she invited me to emcee the show! It's the first time we worked together and it was awesome. I was so proud of her runway designs!
We always swear we're going to eat healthy and get on a diet when we see each other but we also have a weakness for coffee, chocolate and food in general so we end up indulging together! Oops.
Farah is the first person I took photos of when I started my photography career and I was the first person Farah made earrings for when she started her jewelry business.
You might be asking yourself how we've managed to stay great friends if we're countries away? The answer is cliché but real. Whenever we get together it's like we never left each other's side. We're supportive of each other in every victory and we lift each other up through the hard times. We're there for each other no matter what! Thank you Farah for your friendship!
#SephoraInJCP
How Are You celebrating Galentine's Day?
What are you gifting that special friend in your life?
Enter to win a $100 gift card from Sephora in my latest Instagram post!
(Giveaway only open to the US)

Photos by Banavenue Photography
Facebook Conversations