I'm guilty of trying so much make-up and face masks a day that I don't get time to tell you about it unless I show it off on Instagram stories. My love for foundation and the plethora of the ones I tried this year made this an inevitable blog post to write!
Foundation is one of those make-up products that I own too many of  because if I was stuck on a deserted island the only thing I would want is foundation with a great SPF. Flawless-looking skin is everything to me and is the biggest confidence booster.
Lately I've tried amazing formulas that work well with my combination/oily skin and one of the best ones is less than $12 and I even featured it on a TV segment because it was bulletproof in Houston's hellish summer.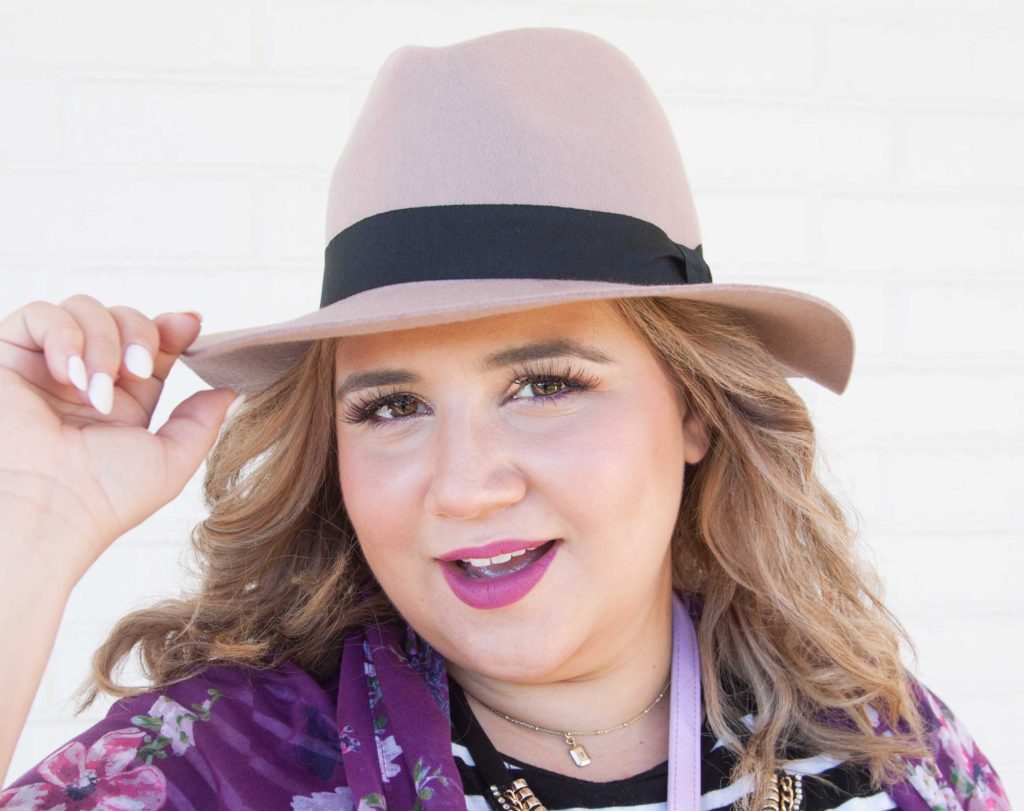 Wearing the Too Faced Born This Way foundation.
The best drugstore foundation I have tried in a while. It had incredible staying power on my oily combination skin and a pea-sized dot had a lot of coverage power on my skin's redness. I can't get over the fact it's less than $12 and has a wide range of shades. It's a very creamy formula and is best applied with a damp Beauty Bender. Because it feels heavier on my skin than other formulas, I avoid wearing it when I am breaking out.
I tried this foundation right when it launched about 3 years ago and had not used it in over a year when I finished the last drop. I bought it again and remembered why I fell deeply in love with this formula. This foundations packs powerhouse ingredients like hyaluronic acid which gives skin a youthful appearance and coconut water which hydrates skin to give you full coverage with a celebrity glow. My favorite thing about wearing this foundation is how long it stays on my skin like a matte foundation but it maintains a healthy-looking glow without looking greasy. I swear this foundation is a unicorn and I'll never get tired of buying it I am also using the Too Faced Born This Way concealer which works like a dream under my eyes to hide imperfections and brighten my face. Pro Tip: This foundation looks so great in photos!
When the Bobbie Brown team was in town earlier this year they gifted us this fabulous foundation which I reach to often when I want a matte, natural finish. I need to wear sunscreen with this formula though because it only has SPF15.  This foundation is created to control excess shine and oil so this is a great option for all my oily ladies!
I've recently been getting free skincare and make-up PR samples from Rodan and Fields and I've enjoyed trying out their products. I haven't enjoyed anything more than their "perfecting liquid makeup" which is basically a weightless tinted moisturizer with SPF30, with great coverage and skin benefits. I love the packaging and how I can dispense one single drop on my finger, dot my face and blend. It's great for every day use and I love applying it with my fundation brush. The only downside is it's currently only available in 6 shades.
I used to wear the Esteé Lauder Double Wear religiously but my skin has a tendency to go dry sometimes and the Double Wear formula is very heavy and dries out quickly which can make dry skin look even drier. This Esteé Lauder Double Wear Fresh Nude Make-Up is more forgiving because it doesn't dry so quickly and actually leaves a healthy looking glow as a finish. So if your holy grail is the original Double Wear I recommend this foundation for a full coverage finish with a glow.
Honorable Mentions:
(Foundations I am currently trying but I'm not sure about just yet!)
It Cosmetics Oil-Free Matte CC Cream $38
Browse All The Foundations:
Facebook Conversations