Photo by Arzu Vargas Photography at Flower Vault
Happy Birthday to me! Thank you to all my followers, readers and friends who helped me write this post by submitting questions through my Instagram stories. I thought it'd be a fun way to celebrate on the blog while also answering some of your most pressing questions. If your question was chosen below you are automatically entered to a raffle happening later tonight. I will be choosing 5 random winners through Instagram stories who will get a goody box from me. 
I've broken up the questions in categories below.
P.S. I'm never doing this again! Hahahahaha. I thought I could keep my answers super short but I don't roll like that and this took more time than planned.
Blogging
What aspect of blogging do you love the most and dislike the most? @nshrivas The aspect I love the most is the people I have met in the blogging community, the friends I've made and the opportunity to work with brands I love.
The part I dislike the most is how brands sometimes seem to only focus on how many followers you have on a platform and measuring your worth with that number.
Do you have a separate shopping budget/account for your blog shopping? @hashtaghtx Because Lipstick and Brunch is my small business I have a bank account for all my business expenses.  I use it to buy props for campaign photo shoots, hire my photographer and pay for camera equipment. I do not use it to buy make-up or clothes for my blog.
Is your blog your main source of income? Or do you have multiple hustles? @gingermeglam I actually try to do different things to always make money and the blog is only one of them. I freelance with a PR company and I am a paid beauty writer for other websites.
What's your most helpful, can't live without tool for organizing your work? @msmarieje I am a very old school gal and I have this awesome calendar from 3M and Post It that is my saving grace. Anytime I have a project or blog post due that's where it goes. I always have Post It notes and Sharpie markers with me.
What' your dream job? @mybeautifulphotos2017 My dream job as a young teen was to work at a magazine like Glamour as a beauty writer and photographer but I am extremely happy that I get to do that exact thing on my blog. I also made a few lipglosses when I was in high school and successfully sold them which I thought would lead to having my own make-up line but I'm unsure that I still want to do that.
How has becoming an influencer changed you for the better? Worse? @sugarlandmoms I think being an influencer is such a big title and it intimidates me a little but I am trying to use my voice to be positive and shed a light on how immigrants like myself are hard-working and only want a better life when coming to the USA. As far as worse? My husband would agree that being glued to my phone and calling it my job is not the best even if it's true.
What has been your favorite collab/opportunity you have had since you started blogging? @marilyn_valdez Wow! That's a hard one because I really love and support all the brands I get to work with. I think my recent partnership with Visit Houston covering their events in Avenida Houston and at Discovery Green is a real treat! I'm so proud to live in a vibrant city like Houston and I love working with them because it allows me to show off everything that goes on in our amazing city.
How did you start blogging and are you able to make a living off of it? @veronicacincophotography I started blogging when I interned in a print magazine in Houston. I was a photographer/contributor for the magazine but I didn't get to write or feature the photos I wanted from the cool events I was getting to go. I started to document all the beauty products and cool events on a blog that I only shared with friends and then I decided to share it on Facebook one day and I was terrified what people would think! // My blog provides supplemental income but I could not live off of it from what I make right now.
How do you find inspiration creativity for your posts? @jovitavillareal My husband says he doesn't know how I am always coming up with ideas! Ha! I just think of what I'm dealing with, whether it be a skin issue, a beauty product I can't stop wearing or a cool trend I'm spotting. I like to write stuff down in my Notes app and go back to it so I don't forget to write a post about it. Going through inspirational colorful Instagram accounts and beauty product catalogs (the Dillard's one is my favorite) I get tons of ideas on how to do photos differently. My super creative friends inspire me too!
How long were you blogging until you felt you were finally recognized for your work? @tacosandbubbly I think that a year into blogging there were these cool local blogging awards and I got nominated and it made me feel like my peers knew about my blog. It made me feel like I needed to step it up because for the first time I felt eyes were on me.
How do you plan your content calendar for your blog and social streams? @heywendyvanessa
I do a lot of shoots for different campaigns and products in one day with my photographer Arzu. I then take all these photos home and choose if they'll be going on my blog, Facebook or Instagram. I don't use any tool to schedule unless it's sponsored content for which I have a set date to post but I ALWAYS work a month in advance before I have to post. That is ALL the planning I do.
When people come to you for help, what do they usually want help with? (Love your blog!) @lovedbyflor
They usually want help negotiating their rates with brands and tips on how to start a blog.
Hi! When are you doing a garage sale? I love your clothes & your personality! @lucyruiz87
Thanks Lucy! This is a fab idea that I have thought about a lot! I'm not ready for a garage sale yet but maybe shoot me a DM or an email and tell me what have you liked? It might be in bag to give away already! I always give away a lot of my clothes at the end of the year.
What is the hardest thing about being a blogger? @electronicjayy
Because it's not a conventional job it's hard to convince people there's actually work behind all the pretty photos. Being a blogger is being a constant creator and every day I see more value in what I do.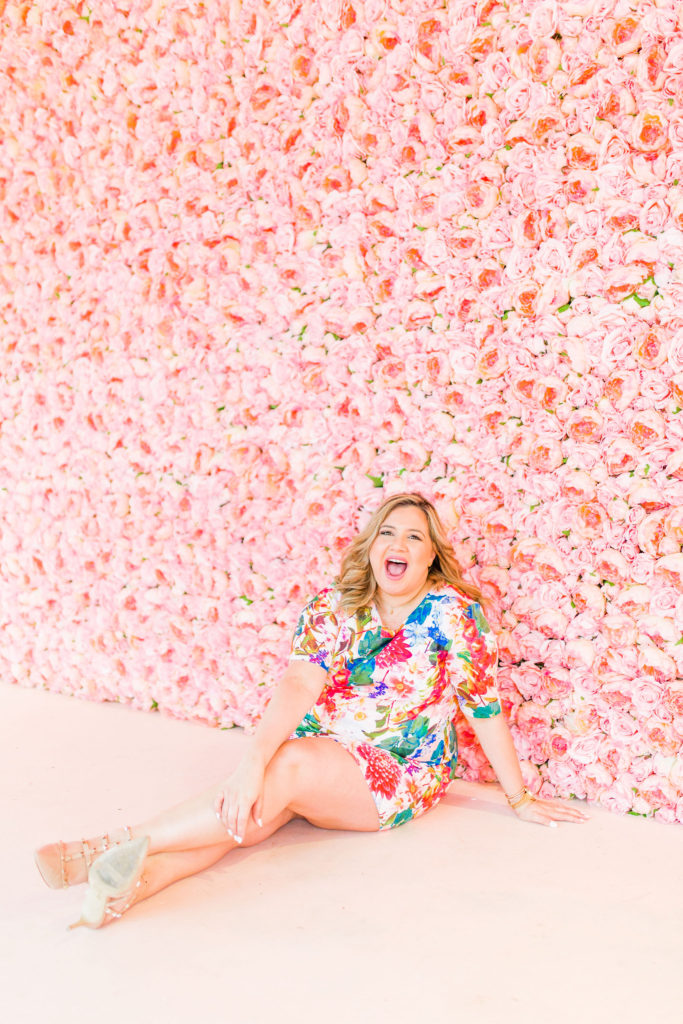 On Turning 34…
Best memory of being 33? Any goals for 34? @jessicaxrober One of my best memories of being 33 is when my husband took me to see Britney Spears in Las Vegas and it was the first time we were away without our son. We had so much fun waking up late, having brunch and just being ourselves. My goals for 34 only include to keep being happy with my little family.
Were you ever scared to do something, did you do it anyway and glad you did? And what was it? @amberloro My hubby laughed when I read this question to him because he says I do things that scare me all the time and it's true! I think that I order to grow as a person you have to do stuff that scares you because it makes you uncomfortable. I have gone SCUBA diving, ziplining, been on LIVE TV, hosted a fashion show as a bilingual emcee for a crowd of 400 and had a baby (which is what I most scared to do) and I can say all these things have taught me to control my fears, experience unfathomed adrenaline and grow as a person.
What keeps you motivated and positive in this journey? (Always love your energy) @mskm19 Knowing that I get to do what I love as a job keeps me incredibly happy. The fact that I can also be at home with my son at the same time is the cherry on top. We also try to get lunch with my hubby a couple times a week since he works so close to home.
Girl we share the same birthday! Do you think you are like your star sign? #scorpiosrule @choosandfashiondoos Happy Birthday! #twinning I do think I'm like my star sign! I think I'm perseverant, bold and loyal but also very secretive like Scorpios are supposed to be.
What advice would you give your 13 year self when facing a bad day?@xoxolizza I would tell my 13 old self to enjoy life, be confident, not care what anyone else thinks andto  not be shy. I think that's why I'm more outgoing and bold now because as a kid I was easily embarrassed and that held me back from doing some things I would have loved participating in like cheerleading.
What has been the best advice given to you? @virimal The best advice given to me has been one my mom gave me a looooooong time ago and she would always say that when one door closes another one opens. Life has really been like that for me. When things don't turn out like I expected another door opens and it turns out to be better for me.
If you had to choose a day to change in your 34 years what day would that be? @curvassinculpa The day that I would choose to change was a time that I snuck out of my house when I was in my senior year of high school and my parents found out and I got grounded for it. It was horrible to lose their trust and get grounded and miss out on all my senior activities.
Turning 34, what are a few lessons learned that have most influenced you the most? @nancii7 I've learned so many great things through-out my life. Here are a few: Family First. Saying NO is SAYING YES to everything you do want to do! Always NEGOTIATE so you too can be happy in a business deal. If it hurts the relationship don't pick the fight.
What did you do before creating Lipstick and Brunch? @nesharosales Before creating Lipstick and Brunch I worked as a photographer, studio manager for a commercial/advertising photographer, and as an account manager in a PR company.
What has been your funniest birthday memory? @andrea_p_cooper
There are two: the year I turned 30 and had a Mathew McConoughey piñata was hilarious! I filled the piñata with gum, mints and money. Last year seeing Britney Spears in concert and screaming out every song lyric made both my hubby and I burst out laughing because he said I went crazy.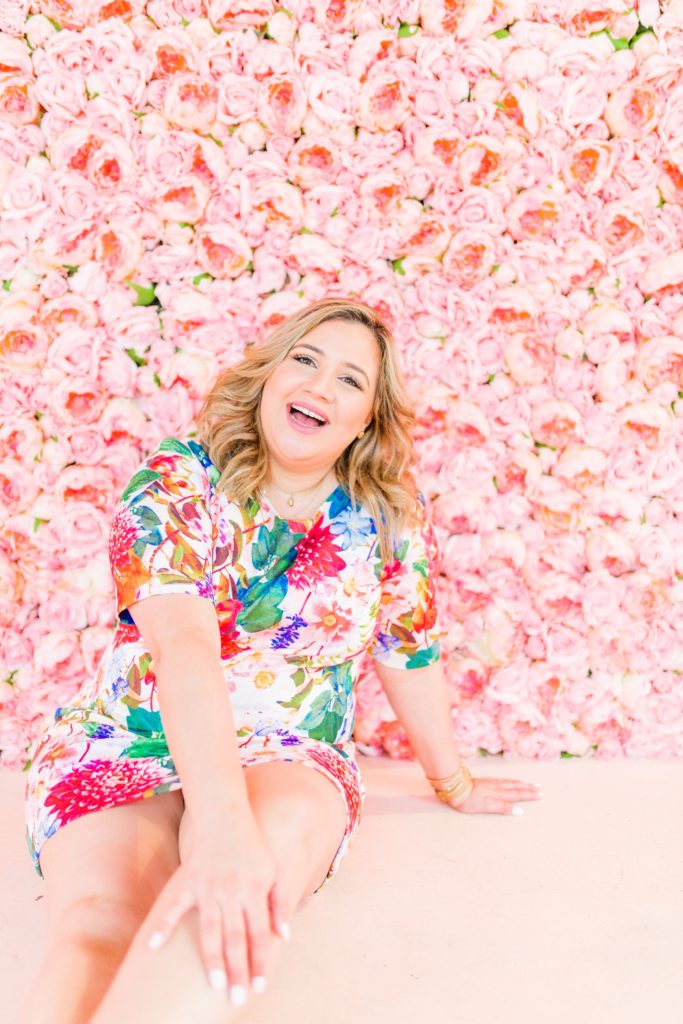 Family
How would you describe your parenting style? @suzemrtnz I think that in my short time of parenting I want my son to be independent. I let him grab his own food and he was holding his bottle at 5 months while he worked beside me in my home office. I try to be a very chill mom and be very strict about his nap times because that's necessary me time but I love to smother him with kisses and songs through-out the day.
How do you manage being a wife, mom, entrepreneur and blogger?@pattytellsall I have learned to prioritize my family. I've also learned that it's OK not to be able to do everything and be there for everyone. I talked more about this in this interview.
How do you feel sharing your family life with the public? @jovitavillareal I feel that I share as much as I feel comfortable with! You'd be surprised though because there is A LOT that I don't share.
What has been your biggest struggle as a mom and how have you overcome it? @marilyn_valdez My biggest struggle as a mom is time management because my time is not only mine now, it also belongs to my son.  I also wish my family lived closer so they could help me and I could have more me-time. This is something I'm still struggling with!
Do you want to have more children or is your first enough for y'all? @npat62
We have decided with my husband that ONE and DONE! Hahahah!
How did you and your hubby meet? @d_dianita_/@coloringhair2017
We met at a house party on New Year's Eve where he asked me to dance right off the bat in front of his parents and friends. I was embarrassed but danced with him anyway!
What is your favorite thing about the holidays? @sugarplummarket
During the holidays I like reminiscing with my husband how me met on NYE. Christmas is the best because all our family is together and they tend to stay over at our house on Christmas Eve and my hubby makes arepas the next morning. I also can't wait to do photos in our family pijams which will be our holiday tradition for years to come.
Living in Texas
What is your favorite and least favorite part of living in Houston? @stefanierocks My favorite part of living in Houston is EVERYTHING! Hahah! I love the blogging industry here, all the concerts and Broadway shows I've been to, the kind people I've met and am lucky to call friends and all the restaurants and colorful murals around town. My least favorite part? How far away my friends and family live from me and rush hour traffic.
Will you ever come back and live in Honduras? @urtecho84 No, I will never go back to live to my home-country of Honduras. It was my goal to get another degree here and go back when I frst got here 9 years ago but my life has changed so much. I met my husband, we got married, I developed a career here and we have a home now. Houston is my home now and I love it.
How hard was it to leave your home country and establish a new life in Houston? @tacosandbubbly
It was sooo hard to start from zero! I had no friends, no direction, no permission to work, no money. So many of my family members helped me along the way so I could rent an apartment, get another degree and stay here legally.  Leaving my friends and family behind still hurts to this day.
I try to host my family members and friends all the time in my home. This year there was a guest at my house every month and I loved showing them around Houston. I have really gotten to embrace it here and I wouldn't change this move for anything in the world. It changed my life for the better.
Here's to 34!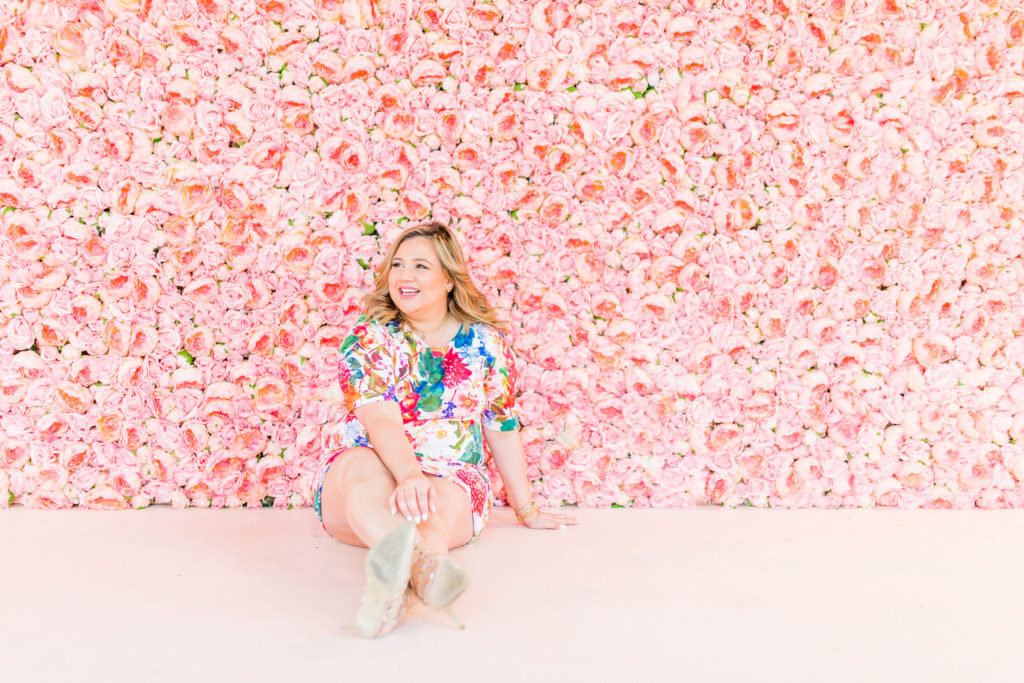 Facebook Conversations