So this is a new type of post I'm doing and one that does not across often on Lipstick and Brunch but it probably should. Like I mentioned on the Instagram post when I teased this post, I'm guilty of not finishing a lot of my beauty products to the last drop. Blame it on trying so much stuff or giving a lot of stuff away to my mom and friends when I'm ready to move on #BeautyJunkieProblems. I thought that encountering so many empty bottles on my vanity deserved a blog post! So, find why or why not I'm buying these products again in the descriptions below: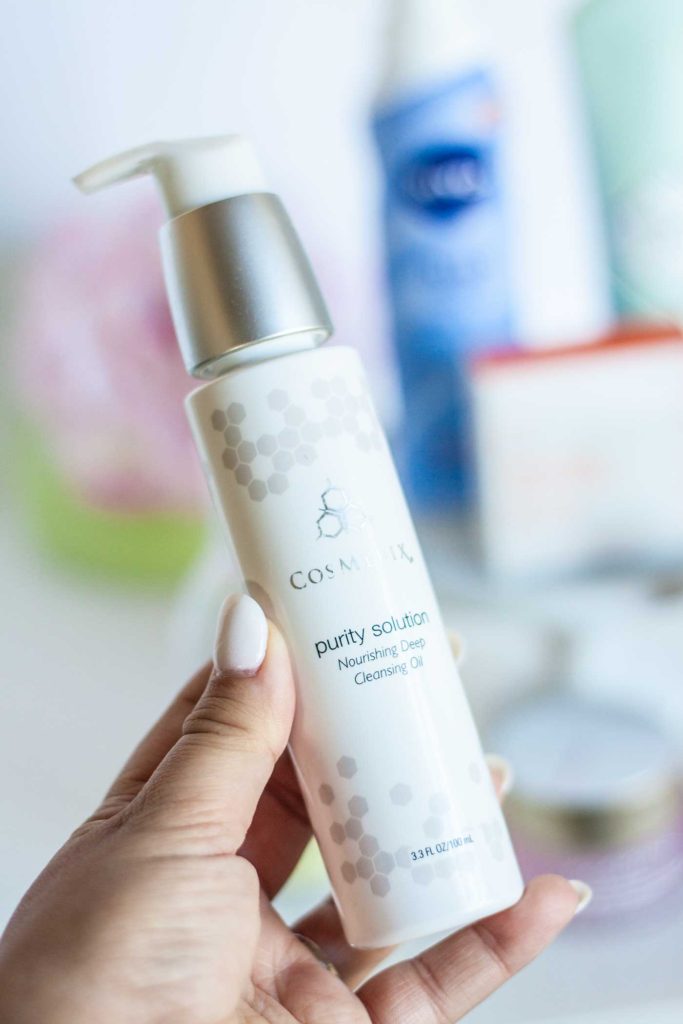 Beauty Empties October 2017
Nivea Foaming Silk Body Mousse- I wanted to love this product so much but I did not love the smell and it ran out in like 5 showers! What!? I think it's trying to compete with Dove's shower foam (which I love) but it feels exactly like shaving cream and it doesn't make me feel as clean as when I use the shower foam. I'll have to pass and not buy another one of these Nivea mousses; it felt way too gimmicky and not clean enough.
Benefit Foamingly Clean Face Wash- I used to love this face wash. It's white and soapy and a little goes a long way. It smells super, super clean and is great with my Clarisonic but the packaging is so inconvenient and I tried to cut into this one to get the last drops of product but couldn't. After a while it smelled way too soapy and it seemed way to expensive for just a foaming face wash (I think this is around $30). I'll pass and not buy another one of these even though it looked cute for a split second on my sink vanity.
L'Occitane Shower Oil- I've decided that shower time, especially when you're a mom, should feel luxurious and this almond oil does just that. This body oil starts slippery but lathers into a smooth foam so I actually feel clean afterwards. I can never get over how delicious this smells without it being too sweet or vanilla-ish. It's just perfect and I'm definitely restocking my shower with one of these.
Cosmedix Cleansing Oil- This feels like a spa cleanser for your face because it feels and smells so good. Period. Whether you have oily skin like mine or dry skin, this cleanser has made me follow through in my nighttime routine because it feels that good. The best part is that it takes off all my make-up and when I add water to my face, it emulsifies and breaks down. What does that mean? Your face does not stay oily, rather it feels super soft and hydrated. I always follow up with a toner to remove any residue. I'm definitely getting another one to replace this empty bottle! (P.S. Stay tuned because I've tried so many oil cleansers that I can't wait to share with you!)
Clarins Multi Active Jouer- I love Clarins and their skincare, especially their serums which are superb. While I do recommend their products 100% I won't be buying this day moisturizer again because at the moment I'm using an oil-free one that is working very well for my skin even in the chillier Fall weather.
Too Faced Hangover Primer- I first got hooked on this primer when I took it to my trip to Europe and we walked through all the streets of Paris and Madrid with my hubby and my make-up looked flawless. It has coconut water, probiotic based ingredients and true staying power. It's pricier than I would pay but flawless make-up is worth it so I'm definitely getting my third bottle of this primer.
It Cosmetics CC Cream- You're probably tired of hearing me talk about this CC cream but if you haven't tried it then you're definitely missing out. When I'm feeling lazy and want beautiful looking skin then a few drops of this makes me look airbrushed and with a healthy glow. Yes, I had to cut it in half to get every last drop in there and I'm already using what I believe is my 4th bottle of this.
Dr.Dennis Gross Alpha Beta Peels- These peel pads make your face sting a little and are best used at night because they make your skin sun sensitive. Even though I have loved using these pads, I found that this brand is a bit more potent for my taste and they diminish the appearance of my acne spots quicker and really boost luminosity. So even though I like this brand and their peels, I don't love it s much as the new brand of peels I discovered so I won't be buying these for now.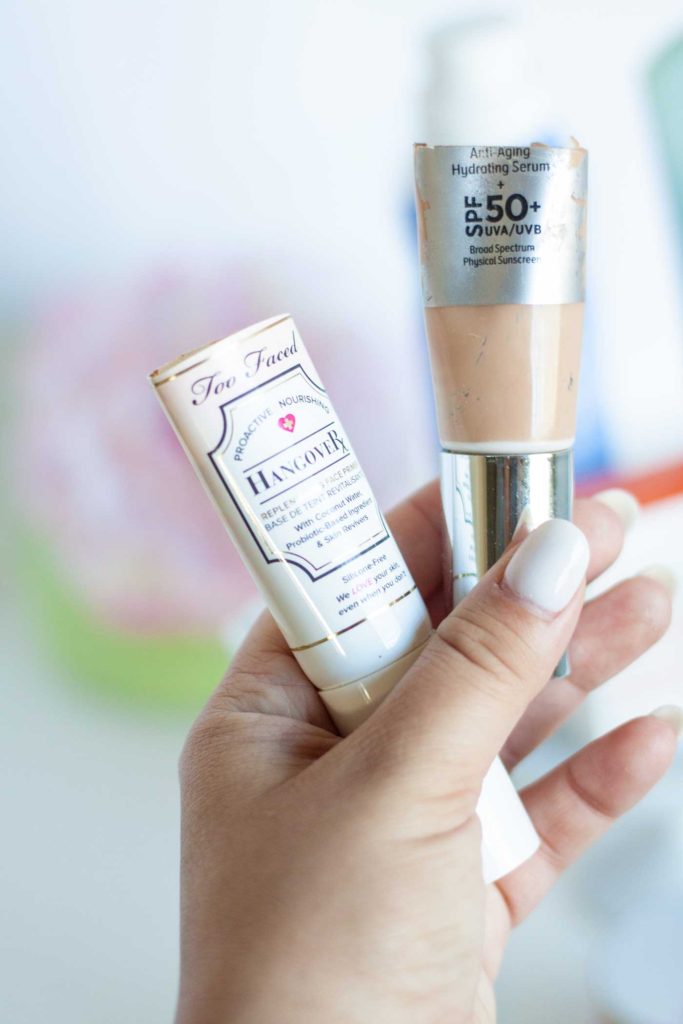 Shop My Favorites:

Do you finish your beauty products to the last drop?
Facebook Conversations