I never knew what my life was missing until I had my son. He doesn't only complete me but makes us whole as a family. Life becomes chaotic, attending events get more complicated, working from home becomes an art. Being an entrepreneur, self-employed blogger and stay at home mom definitely has it's perks but it also has it's disadvantages. One of them has to be that I miss getting up every morning and getting ready for work. Even though it's a challenge, I get up in the morning and get ready to start the day. I might not wear a suit and a full face of make-up but I definitely make time for myself.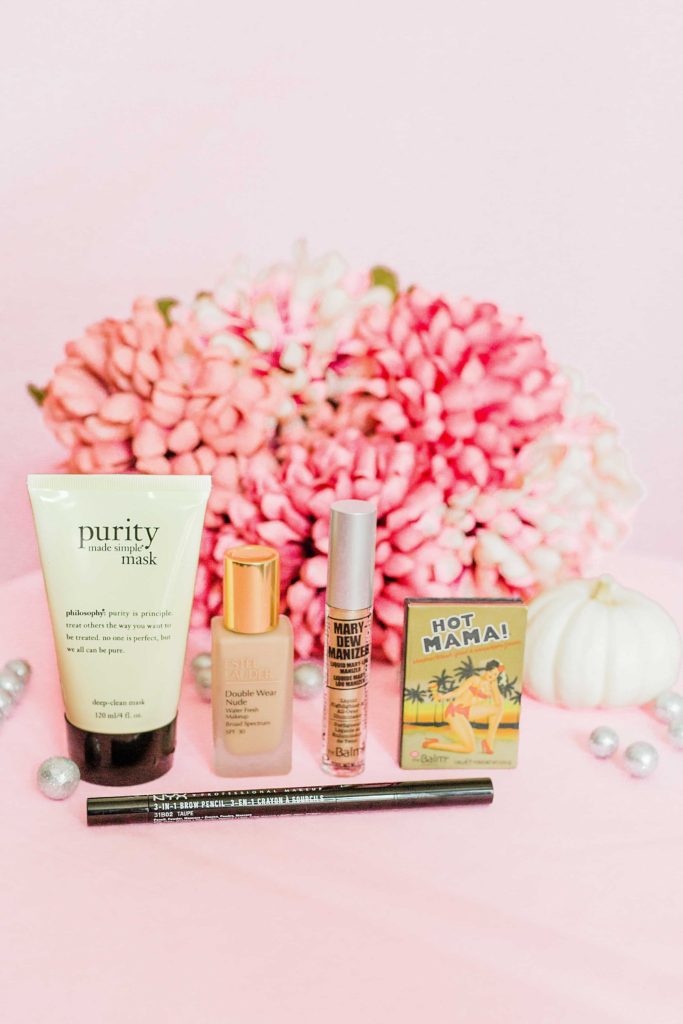 Stage and Pink October
With hard work comes self-care, something I preach all women must make time for. When Stage asked me to partner up with them for this October 2018 campaign for their Beauty Bash they asked me to show you my favorite mantra and self-care tip I had to share my new morning routine as a mom that makes me feel better and ready to tackle emails, photoshoots and writing a blog. Stage is turning October into Pink October in recognition of Breast Cancer Awareness Month.
Stage's Beauty Bash is one part of their Pink October, all about embracing who you are and what makes you feel your best. From October 10-23, they'll be hosting a Beauty Bash where you can find 14 Days of Party Favors including offers on great brands like Philosophy, Clinique, Elizabeth Arden and more. Find out more about Beauty Bash here.
My "10 Minute Morning Mom Routine" uses multi-tasking beauty and skincare products that I found at Stage. The final look will leave you looking rested, refreshed and glowing. Here's a list of them and why I have been loving them:
Philosophy Purity Made Simple Deep Clean Mask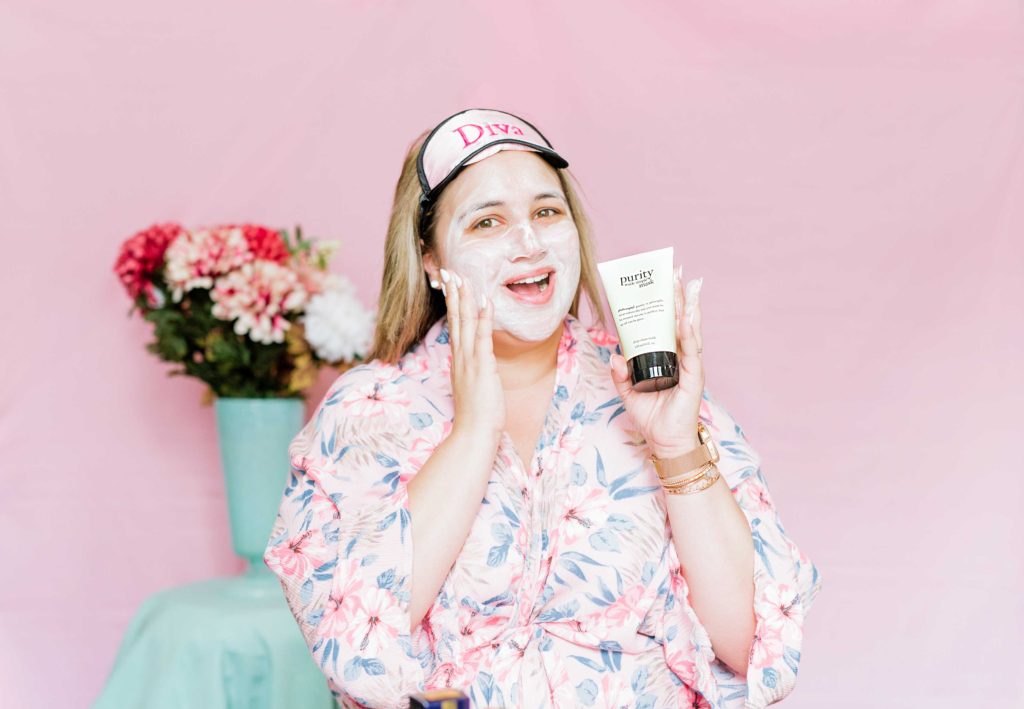 You all know I love a face mask but how about this one that also works as a cleanser and promises dull, tired skin a spa-like glow after 60 seconds?! I was so excited to try it out since it has ingredients like sea salts, marine extracts and vitamin e and I can gldly confirm my face was really soft after using it.
theBalm Mary Dew Liquid Highlighter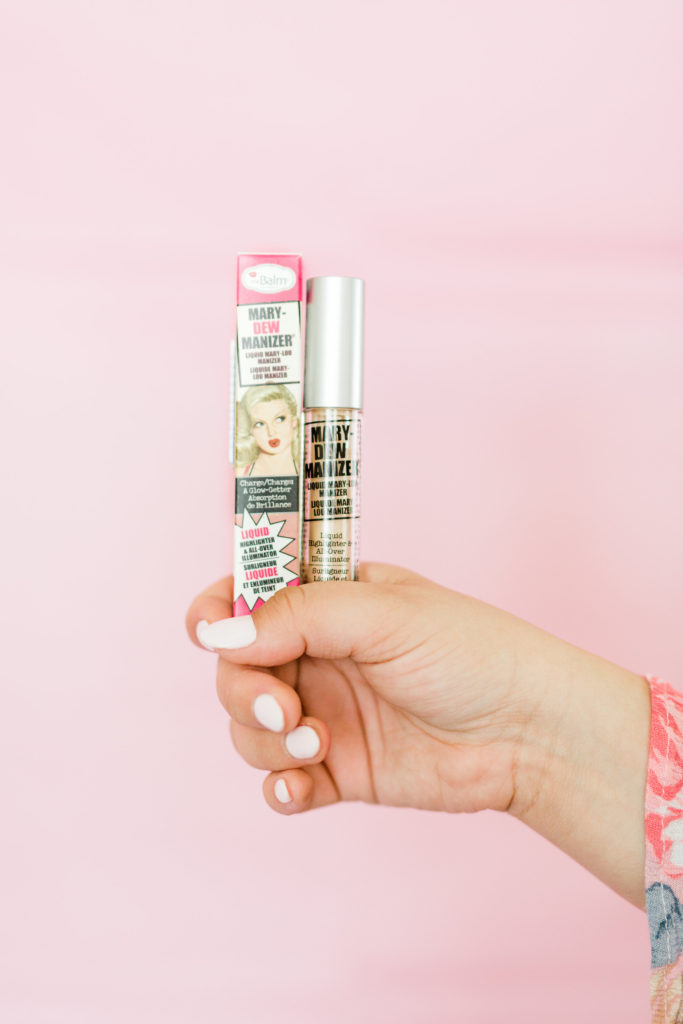 Once you try this pigmented highlighter you'll always carry it in your purse. I found so many ways to use it: as a highlighter, as shimmer eye shadow or under your brow bone to highlight your brow shape. The dough-shaped applicator allows for exact precision as an eye shadow liner too! If you're feeling bold mix with your moisturizer or foundation for a celebrity glow. Look at how pretty it looks in the inner corner of my eyes and in the highest point on my cheeks below in the photo below.
theBalm Hot Mama Blush
This blush I some I have been using for years! I'm so happy I can find it it at my local Stage store because I could only get it online before. The coral hue of this blush is universally flattering and will wake up any complexion, even my fellow tired moms out there! You can also use it as an eyeshadow by applying on your lid with a brush or with your finger.
NYX Professional Make-up Three in One Brow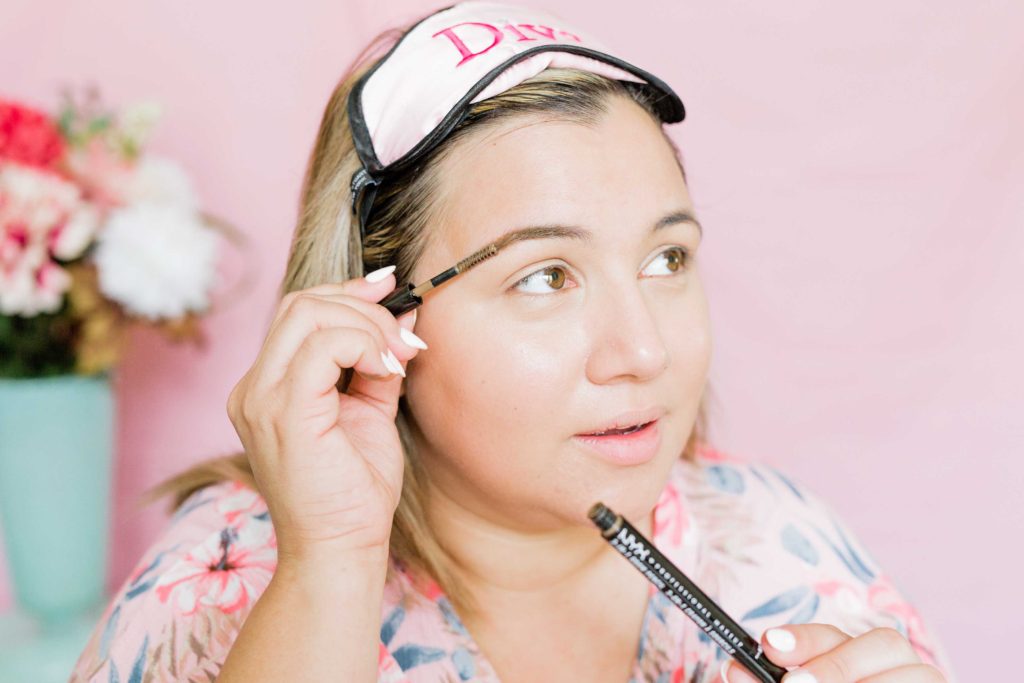 All you need for bushy, beautiful brows in this pen. Warning though, you have to use a light hand for every single item or you'll end up with Muppet brows! This product has a retractable pencil, brow shadow and tinted brow mascara. I like to apply little strokes to mimic eyebrows and then finish off with the brow mascara to seal it.
Estee Lauder Nude Water Fresh Makeup

Even out your skin tone, protect it with SPF30 and antioxidants using this foundation. I love how light and weightless it feels and the instant glow it gives your face. Apply with a wet beauty sponge for an airbrush finish.
My Tip: Keep all of these products in a make-up bag so you can reach for it every morning. It makes it easier to actually go through with the routine if you don't have to look for the products! The better I feel first thing in the morning, the more I get done during the day!
The Finished Look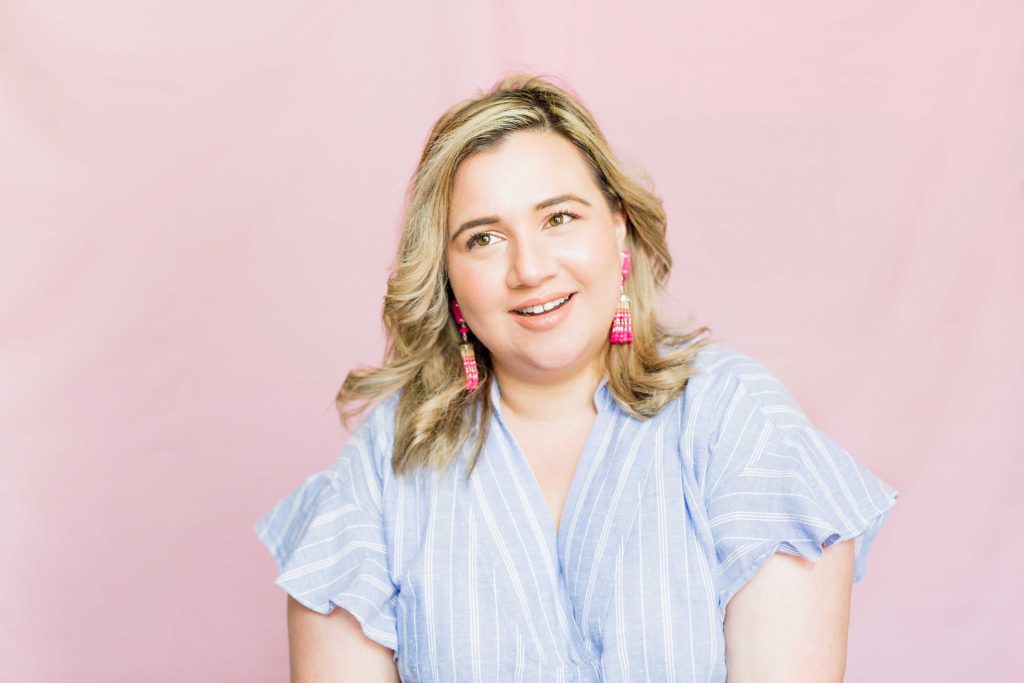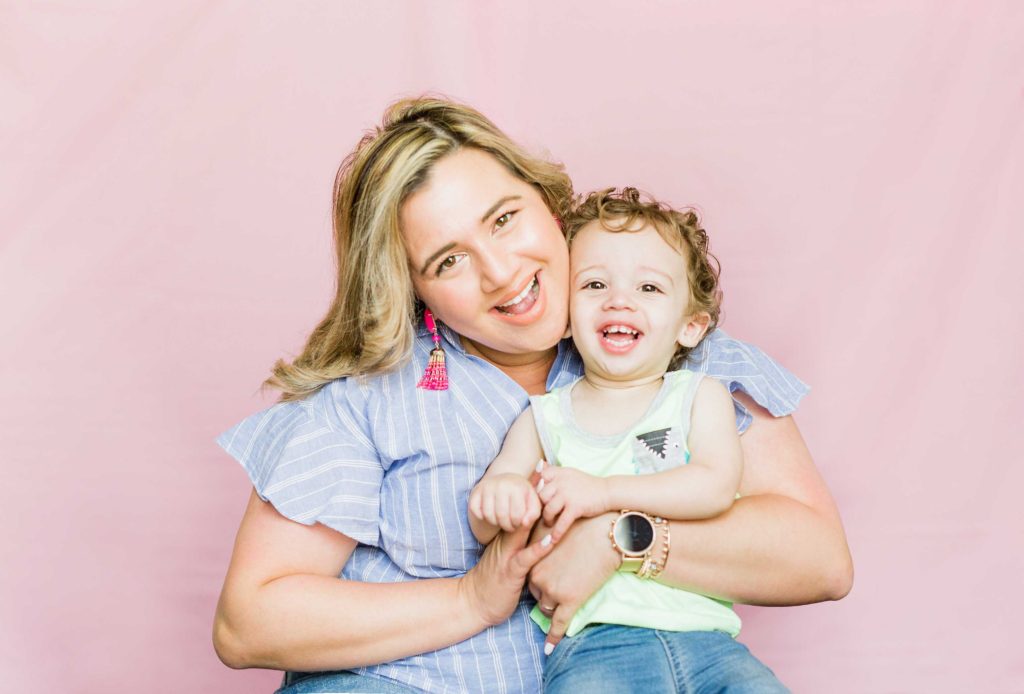 When do you feel your best?
Share your own #ipinkican moment on Instagram or Facebook this month to help Stage raise awareness and money for Breast Cancer Research Foundation! Find out more at stage.com/ipinkican
THIS POST WAS SPONSORED BY SPECIALTY RETAILERS, INC.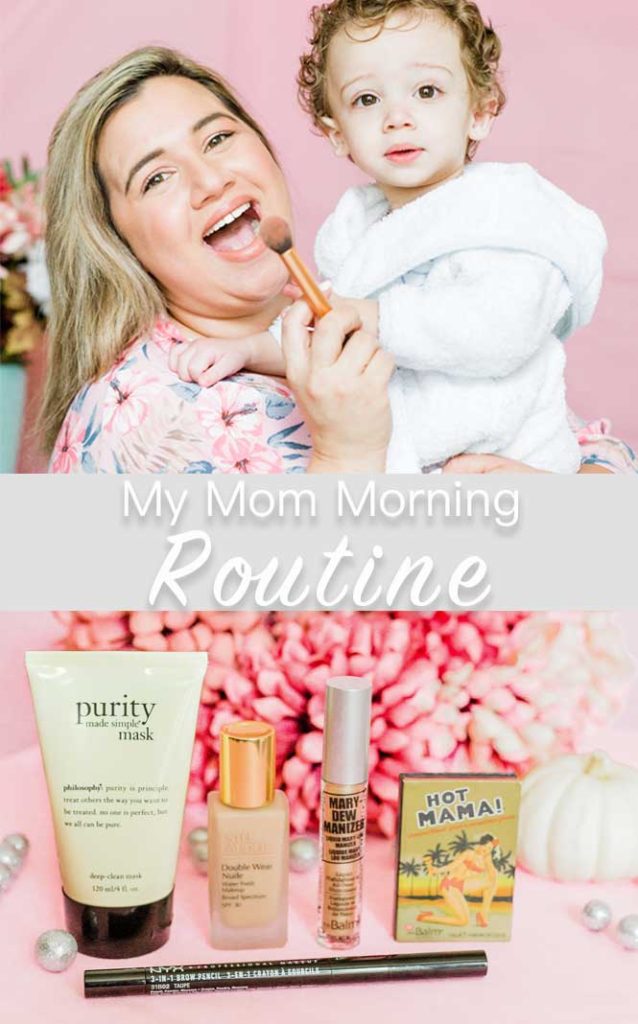 Facebook Conversations