*This post is written in partnership with Sugar Land Town Square and Charming Charlie Sugar Land. Don't worry, all thoughts and opinions are my own.
A week ago I got to experience a fashion event close to home and it was the most relaxing feeling ever to get in my car and be there in five minutes (it usually takes me 20-30 minutes to get anywhere). I found a cute outfit to go in at Charming Charlie in Sugar Land Town Square that was comfy and fashionable.
This dress is one I wouldn't wear at first glance because I mostly wear pink but I felt so great in it. I ended up falling in love with this dress: it's fit, it's pattern, it's price (only $35!) and all the ways I thought of wearing it when the weather gets cold. Who knew Charming Charlie had such fashionable pieces?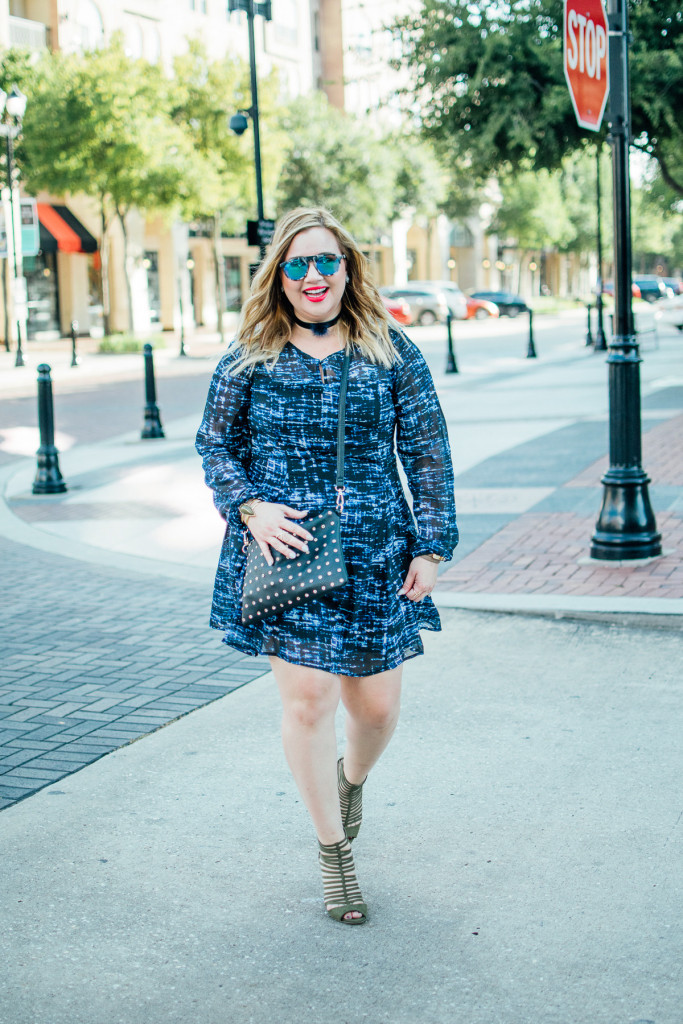 Trapeze Dress / Choker Earrings / Ring 1 / Ring 2 / Cuff / Wrap Around Bracelet (available in-store) / Stylewatch Heels (available in-store) / Crossbody bag (available in-store)
FYI: Charming Charlie has a 30% off jewelry online right now!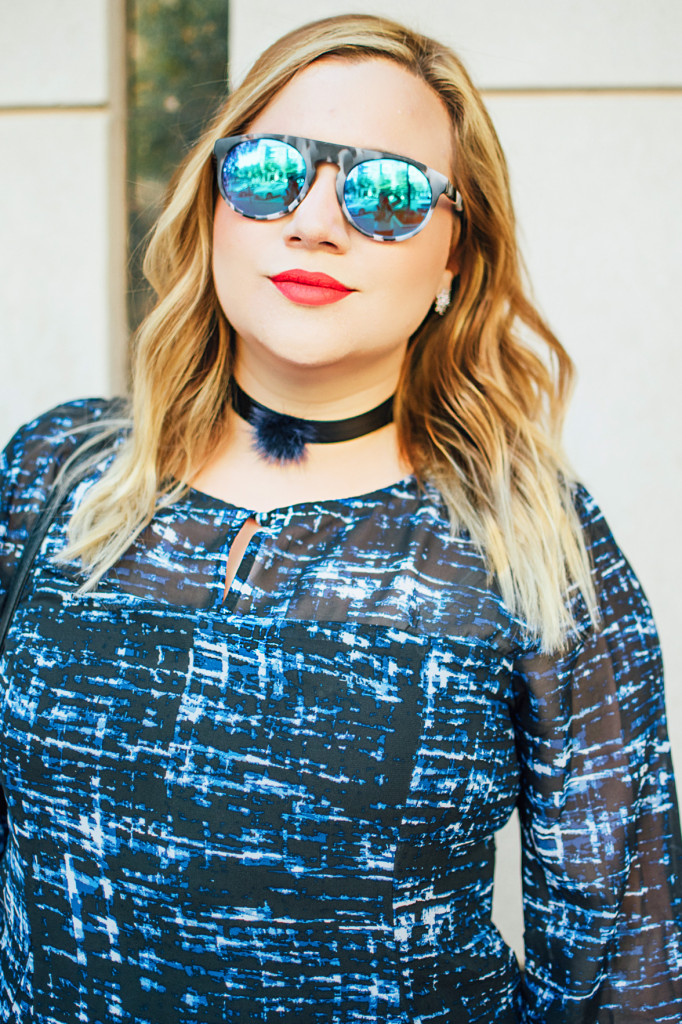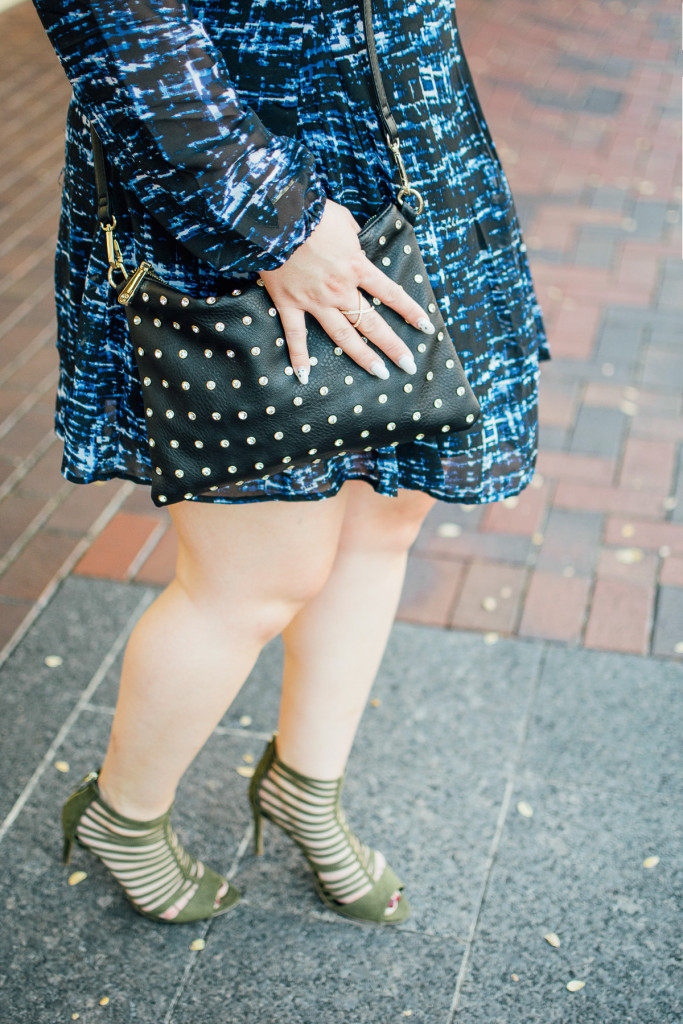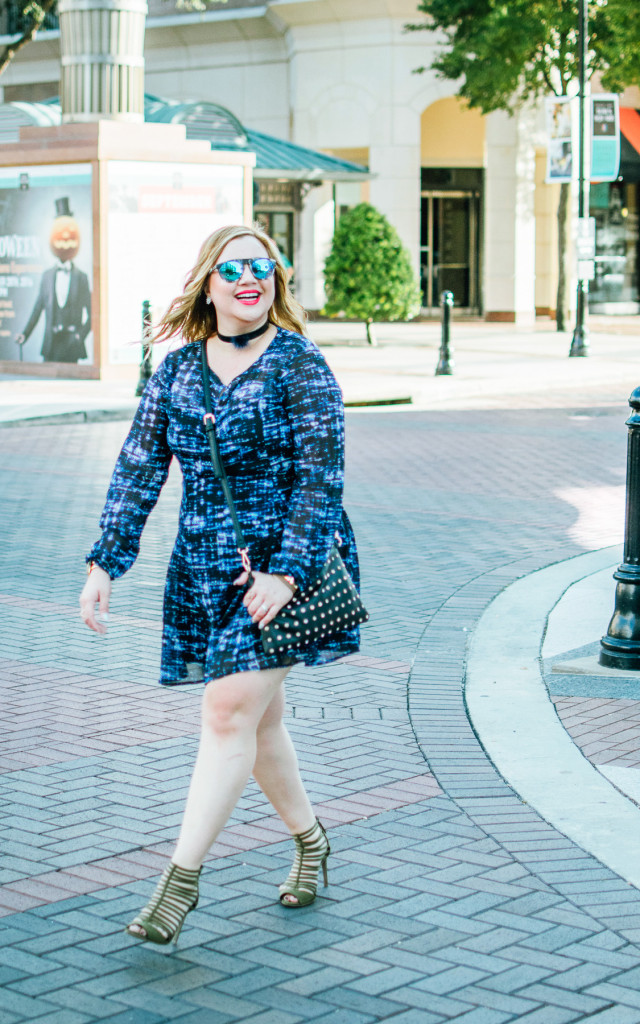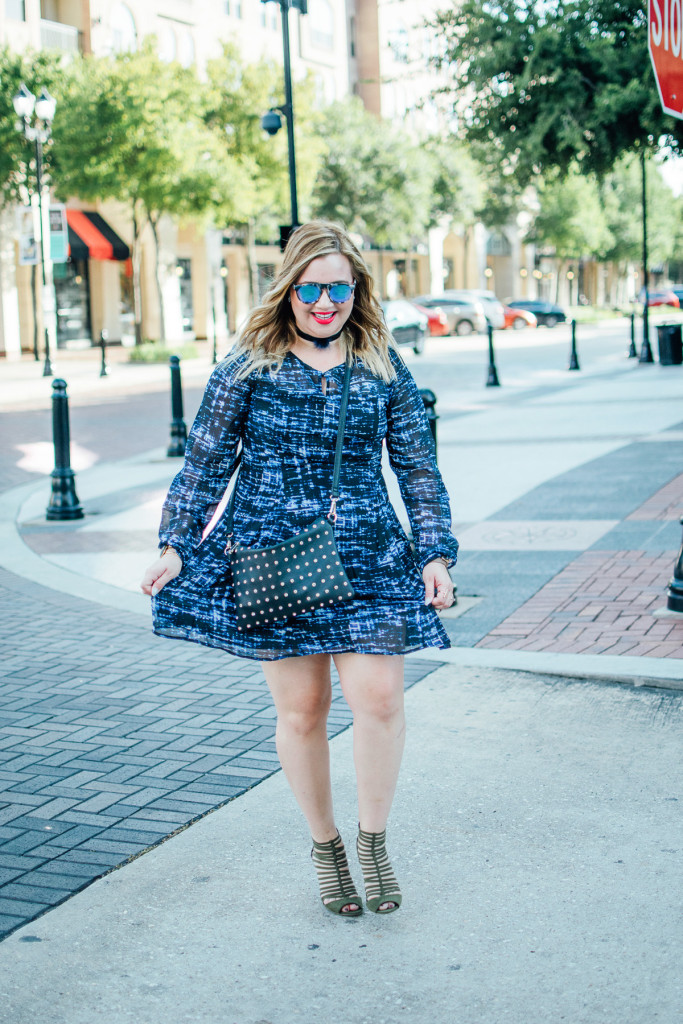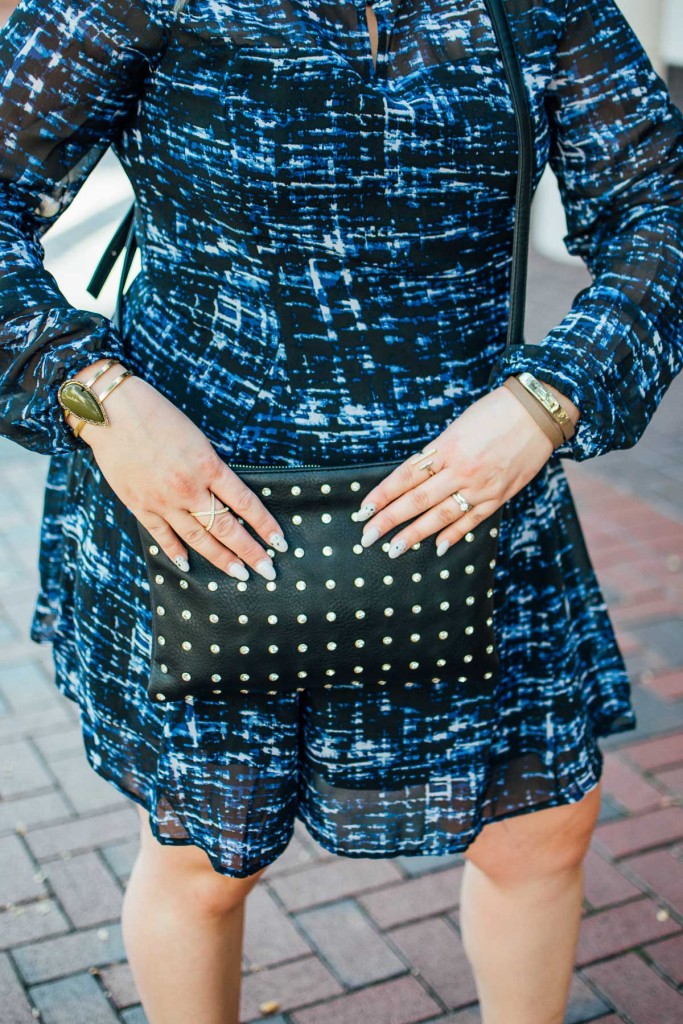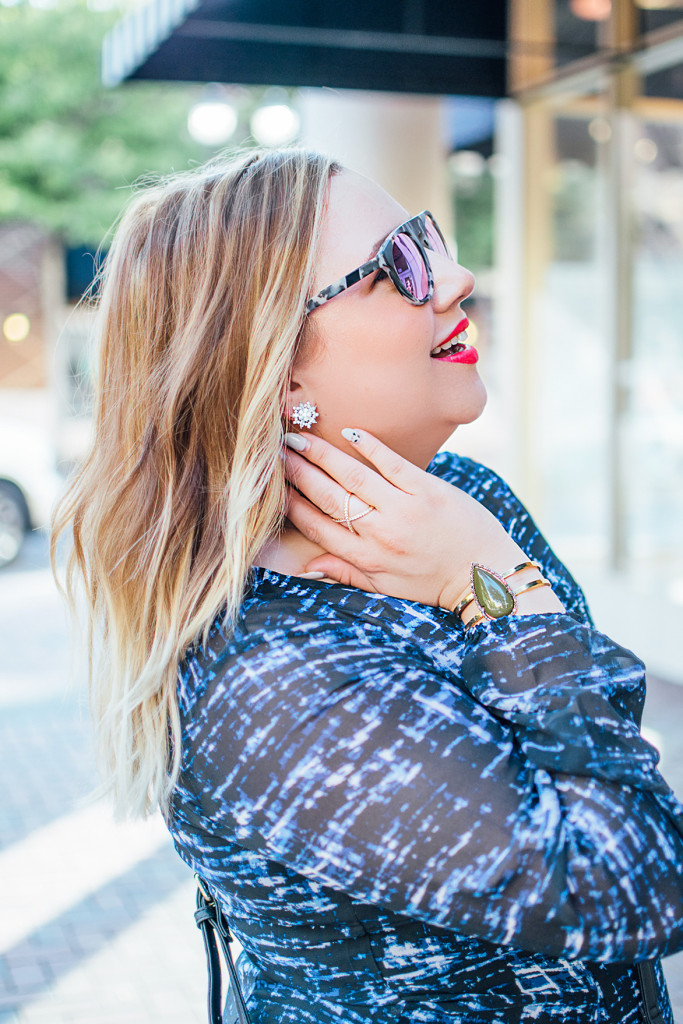 Photography by : This Lavender Life
The biggest fashion challenge I get hit with as soon as Fall rolls around is that while bloggers up North are looking cute in their scarves and boots, we are sweating and are barely able to wear jeans without feeling trapped!
Flowy, thin fabric dresses with booties or heels are still an option in Houston. The smart thing to do is if you're going to shop for a dress right now is to think how you'll style it in the Fall and Winter when it gets cooler. Also, always think of how you can layer it with tights, vests or scarves.
I loved this dress as soon as I tried it on at Charming Charlie. Doesn't it have a 70's vibe to it too? It hugged me in all the right places even if the thin fabric is unforgiving on curves, the abstract pattern hides any flaws. The dress also has a slip underneath to hide any bumps.
This dress is a piece you can wear with white  or gold sneakers or dress up with heels. It's also a cute option for work and could even work with a blazer in cooler temps. I also can't wait to pair it with black tights and booties if the cold weather ever decides to show up in Houston. Ha! I promise to stop complaining about the weather when the first cold front hits.
How do you transition your dresses from summer to fall? Have you ever shopped for clothing at Charming Charlie?
A huge thank you to the ladies at Charming Charlie Sugar Land for playing dress up with me and helping me find my outfit for "A Town Square Affair."
Save
Save
Save
Save
Save
Save
Save
Save
Save
Save
Save
Save
Save
Save
Save
Save
Save
Save
Save
Save
Save
Save
Save
Save
Facebook Conversations