Hi Guys! February is here and you know how much I love it, and if there's something I always try to do in between working, being a full time mom and wife is to care for myself and try to have some me time. Self-care comes in many different ways and for me it's feeling good with a workout, looking good with my favorite lipgloss and taking time for myself. This gift guide is all about treating yourself to some me-time. Read: Treat Yourself!

1. Dossier Perfumes
What if I told you that you could smell like your favorite designer scent for a fraction of the price? @dossier.perfumes has a variety of luxury perfumes without the brand mark-up! You can also use my code NicoleK10 to get 10% off your order! I don't get any commission—it's just a special treat for my readers!
2. Elf Camo CC Cream
For the past weeks I've been trying this new CC Cream by e.l.f. which swears to be an inexpensive dupe to the It Cosmetics cc cream. I think it's an amazing every day product that makes me feel pretty and put together but it's  not really a dupe of my favroite—and under $15? Yes please!
3. Spoiled Latina Lashes
Yvonne from @spoiledlatina and her lash collaboration with @delarzacosmetics is on fire! They are gorgeous and super flirty with style names like FEARLESS and RESILIENT. Shop them at Jefita Bonita and get 15% off your lash order with code Nicole15
4. Valentines Inspired Workout Outfit
This super cute Valentine's inspired powerhold reversible (the petal print is one you can use with the bra too!) set from @fabletics always keeps me feeling confident & comfortable during my workouts.
5. Lifter Lip Gloss by Maybelline
I found this cute Maybelline Lip Gloss on a Target run and I've been loving it ever since, it has a plumping effect and also has hyaluronic acid which is great for retaining moisture on your lips. And did I mention it's only 7$?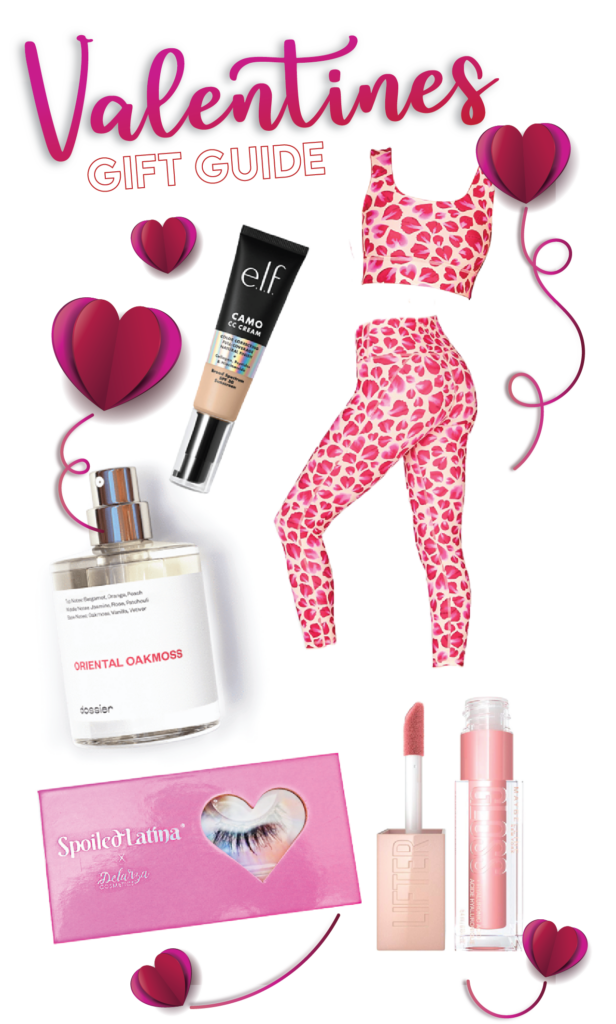 Facebook Conversations