*This post contains affiliate links and gifted items. When you purchase from affiliate links I make a small commission. Thank you for supporting Lipstick and Brunch! Disclaimer: I am not a dermatologist or certified skin specialist. I try out all the products on my skin and give you my honest opinions of them. I always recommend getting a sample first (don't be shy and ask!) and finding out if it works out for you before buying a full-size product. Remember to always ask your doctor about ingredients or products you might not be sure about.

If you didn't catch me this morning on Fox26 talking about pregnancy-safe skincare and beauty, don't worry, I got you! I've listed all the items I talked about in detail below and links on where you can shop them. I'll share the link to the TV segment once they upload it. These products are great for pregnant women and they're also great if you're not!

SHOP THE POST:

I never knew that when I got pregnant, I would have to give up some of my favorite foods like ceviche, sashimi and soft cheeses so I mentally prepared to not crave them during my pregnancy. But then, I also found out there's a bunch of ingredients in my massive beauty and skincare collection that can harm the baby or irritate my skin because a pregnant body like mine goes though so many hormonal changes and becomes more sensitive to certain ingredients so it's important to develop a successful pregnancy skincare routine that works for you and your skin type. If you read my beauty routine on Women's Health a couple of months ago, then it's safe to tell you that for the moment, the number of steps in my routine has decreased and I'll be sharing my updated pregnancy skincare routine soon.
My skin type is oily combination and I have luckily not have any wacky things happen to my skin during my 6 months of being pregnant besides the occasional pimple, break-out or dry skin. So in my quest to keep my skin clear, glowing and acne free I found some amazing alternatives that have helped me keep that pregnancy glow. Try some of these in your pregnancy skincare routine and let me know if any work for you!
Trade Your Salicylic Acid For Glycolic Acid
Salicylic acid is that one magical ingredient in all your on-the-spot and acne treatments. It exfoliates the skin and makes pimples dry out and disappear. But, during your pregnancy, salicylic acid is not recommended to use. If you're used to using an anti-acne face wash then you have to stop using it because most of these contain the ingredient (check the label!). Glycolic acid on the other hand is safe to use during pregnancy and it brightens any dark spots, gently exfoliates skin and it reduces the production of oil in your skin which leads to less break-outs. One affordable product I found at Target and love and have been using way before my pregnancy are the Pixi by Petra Glow Tonic To-Go facial pads which have glycolic acid and soothing aloe and keep me glowing and oil-free. Just an FYI: If you ever get facials, you might be getting one with a high percentage of glycolic acid but these at-home face pads have a very low percentage and can make a gradual and noticeable difference in your skin. How To Use: You can sue these face pads daily on your face and neck.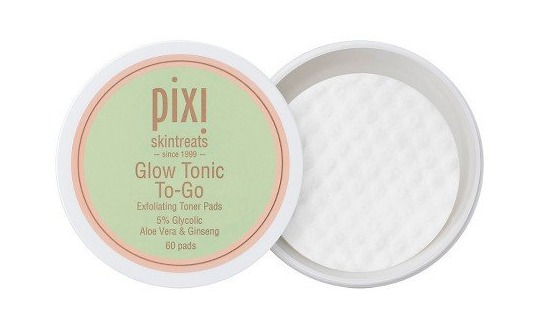 Trade Your Scented Body Wash For A Simple Bar Of Soap
Now this was a hard one to give up on because I have a massive collection of scented oils, body washes and scrubs inside my shower. I love taking long baths and slathering a million products at a time but when I did this, I got a rash on my arm and leg which I'd never gotten before. As soon as I went to the doctor she asked what I was using as soap and she let me know that during this time, any residues from oils or scented body washes and soaps can really irritate my skin and make it break out like I did. As soon as I switched to a simple Dove unscented soap bar my rash started diminishing and the itching went away. For the moment, it's all I use when I shower.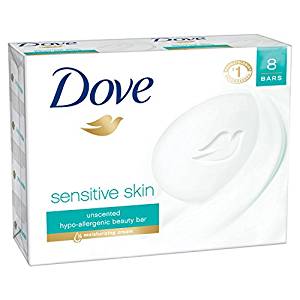 Trade Your Retinol For Glycolic or Lactic Acid
Retinol and retinoids are the number one product that doctors warn against in your pregnancy skincare routine. I love retinol because it promotes cell turnover for plump skin, diminishes the size of my pores and even battles wrinkles–it's an all star product. This ingredient in particular though does affect your baby and can even cause birth defects. If you want to keep your skin plump and bright like retinol does, you can use glycolic acid and lactic acid which can be found in many at-home peel products. I have used the Instanatural Glycolic Peel and it is spectacular and all-natural. It reduces the appearance of fine lines, age spots and exfoliates deeply. Read more about retinol alternatives that are pregnancy safe here.  How To Use: Only use once or twice a week for 1 minute.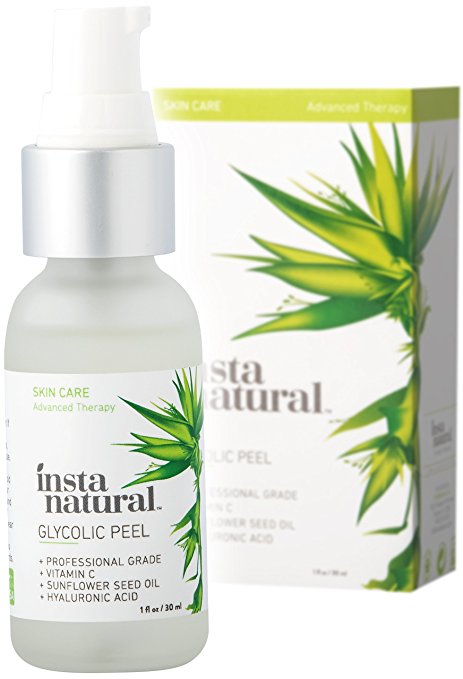 Trade Your Salon Manicure For An At-Home Non-Toxic Mani
Unless you love to go to the salon every week like me then you should be in the clear for this one. I love changing up my nail polish and dipping my nails in powder, wearing shellac, gel polish and even acrylic (you name it, I've tried it) but I stopped getting all these nail techniques on my nails when I got pregnant. I mostly didn't like that I was soaking my fingers in acetone to remove the polish and the smell really overwhlemed me. Plus, my cuticles and nails become even dryer after soaking in the acetone. I found amazing alternatives in non-toxic nail polish brands like Butter and Julep (beautiful, trendy colors as well) and I found a moisturizing soy-based non-acetone nail polish remover that has a pleasant scent called Glam Rock Nails which I'm currently using and loving. Of course if what you want is the pampering experience at the salon, take your nail polish and nail polish remover with you and treat yo'self! (I wrote a more extensive review of the Glam Rock Nails polish remover here.)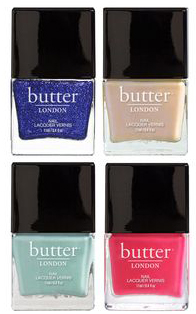 Trade Your Regular Foundation For A Multitasking CC Cream with a High SPF
This suggestion right here is more about prevention than safety because you can still use your favorite foundation during your pregnancy. But, you should know that during your third trimester you are more prone to age spots and skin discolorations which can be prevented with the daily use of sunscreen. You all know I love my It Cosmetics CC Cream because it has great coverage and SPF50 so it's all I've been using. If you don't want to change your foundation, incorporate a pregnancy-safe sunscreen to your skincare routine. How To Use: Youcan use this make-up product daily.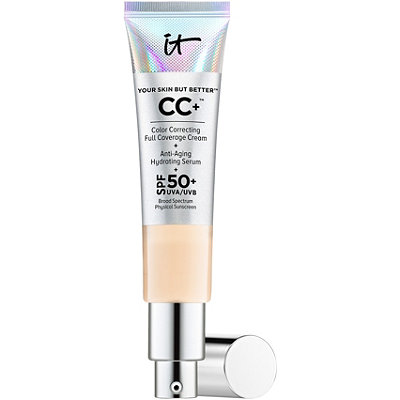 One App I've been using on my IPhone that I've been loving is the Ovia App. They have a "Medication Safety Lookup" feature that is basically a medication dictionary for pregnant moms and it's been a lifesaver when shopping for beauty or over over-the counter medicine. As always, consult your doctor before using any medication.
SHOP THE POST:

Click on any of the images above to shop directly and PIN IT to share with your friends!
Facebook Conversations