*This post contains affiliate links and gifted items. When you purchase from affiliate links I make a small commission. Thank you for supporting Lipstick and Brunch! Disclaimer: I am not a dermatologist or certified skin specialist. I try out all the products on my skin and give you my honest opinions of them. I always recommend getting a sample first (don't be shy and ask!) and finding out if it works out for you before buying a full-size product.
So this is one product for all the moms, the expectant mamas or those new moms that are currently operating on zero sleep and exhaustion; this one is for all the Mombies (Mom + Zombie=Cute term I heard that will probably stop being cute when I have my own crying, sleepless baby). The new Dermalogica Stress Positive Eye Lift is really a one stop shop your tired eyes and would make a nice add-on present to any mama this upcoming Mother's Day.
SHOP THE POST:

Deramalogica Stress Positive Eye-Lift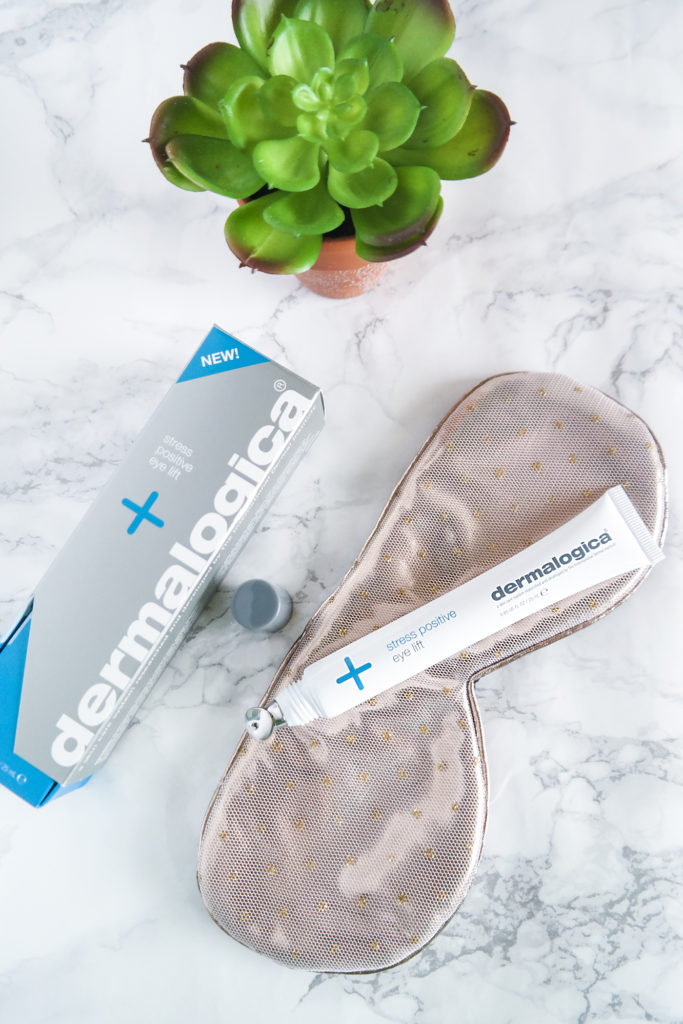 This new product from Dermalogica promises to brighten your under-eyes and reduce the appearance of dark circles, lifts tired eyelids with a unique Hyaluronic Acid and it de-puffs your under-eye bags with Sea Water Extract and Arctic Algae.
Admittedly I'm lucky to not suffer from really dark under-eyes but I have been trouble sleeping since my baby bump started growing. Waking up through the night (even if it' just for restroom runs) can really take a toll on your mood and appearance in the morning; translation = puffy eyes. It's been nice to glide this cooling cream, gel treatment and masque under my eyes and above my eye-lids for an instant relaxing experience right before falling asleep & prevent any puffiness. Tip: I would put this is in the fridge for an extra cooling effect.
Because I don't have massive under-eye problems or dark circles I can't tell you that my eyes look completely different after using it for a week and skincare products usually take a month to show any results. It did provide instant relaxation and hydration and you can bet that once my baby boy arrives in July and he's keeping us up through the night, I'll provide you with an updated review. It's a pricier than I would but but as you can see, it's packaging is unusually big. You also don't need to apply much product so you're going to get a lot of bang for your buck.
For now, this neat product sits on my night table as I seamlessly integrate it to my nightime routine with it's ergonomic, contour & cold-to-the-touch metal tip (oh and I even tried it on my hubby and he loved the cooling feeling of the cream gel and metal tip).
Also, there's a neat test at dermalogica.com that deciphers how you react to stress. If there's one thing I've learned, negative stress doesn't only affect you physically but it can also deteriorate your health. So take the test and decompress!
SHOP THE POST:

Stay tuned for an update on this product!
Facebook Conversations