This upcoming Sunday, May 19th there's something big happening at Sugar Land Marriott Town Square: The Sugar Land Moms Fest organized by one of my favorite local websites The Sugar Land Moms. As a Sugar Land mom myself I am excited to scope out all the vendors, participate in the giveaways and demos that will be happening on Sunday. The first 200 people to enter the fest will get a sweet surprise!
The first annual Sugar Land Moms Fest is family friendly and will have costumed performers, mini make-overs, delicious bites, demonstrations, photo ops, face painting, a DJ playing music, fab Kendra Scott giveaways every hour and 20% any purchase you make at the Kendra Scott pop-up will benefit the non-profit organization Houston Angels. The community sponsor Memorial Hermann Sugar Land, will help kick-off the party with tote bags for every guest until they run out so make sure to get there as soon as it starts!
Tickets are $5 per adult if you buy them now and kids ages 0-15 are free! Purchase tickets HERE. Tickets will be $10 at the door the day of event.
The Sugar Land Moms Fest
Marriott Town Square
16090 City Walk, Sugar Land, TX 77479
Sunday May 19
11a.m.-4p.m.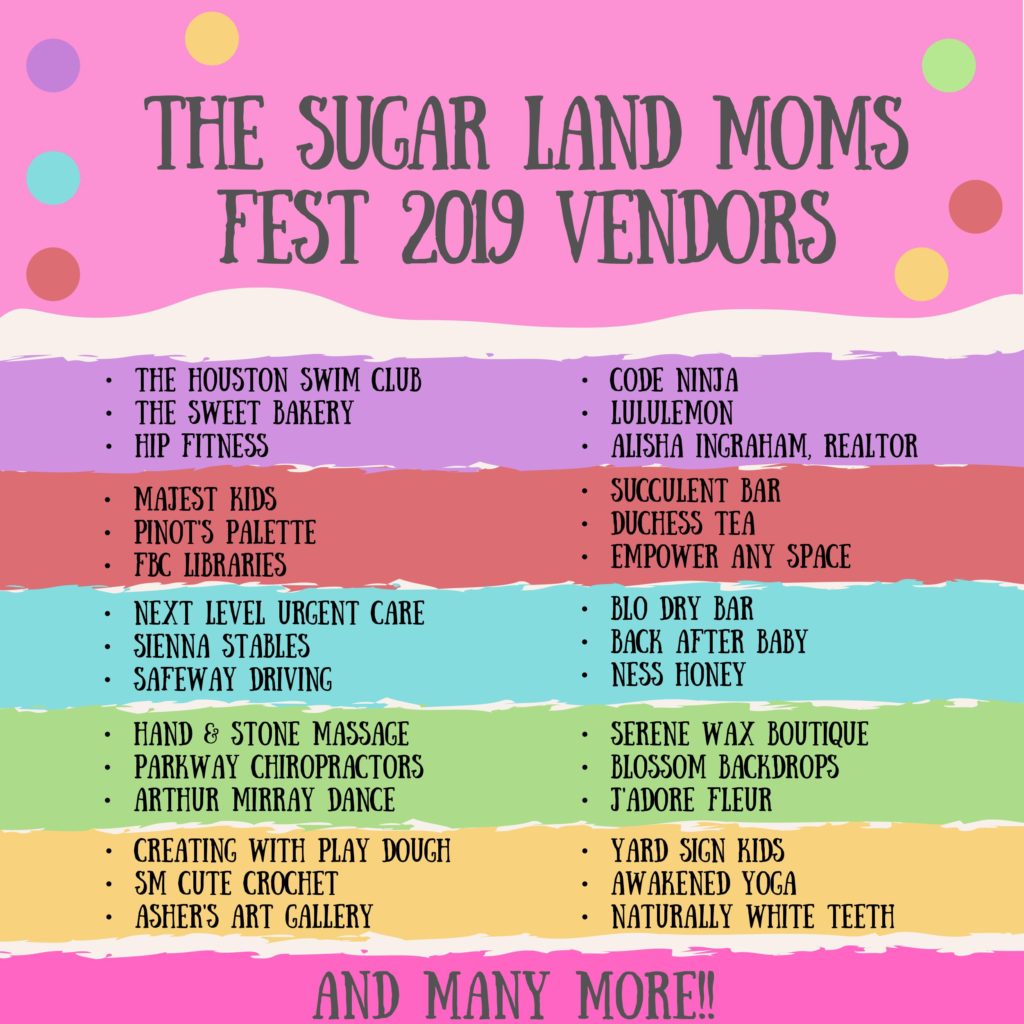 Facebook Conversations