I've been longing to see what the new lawn space at our local mall at First Colony Mall would look like once the fountain was replaced and yesterday I took the first glimpse of the finished space. It is stunning, spacious with a clean cut faux grass lawn and boasts a 13 feet tall and 21 feet wide screen for movies and you guessed it, football games!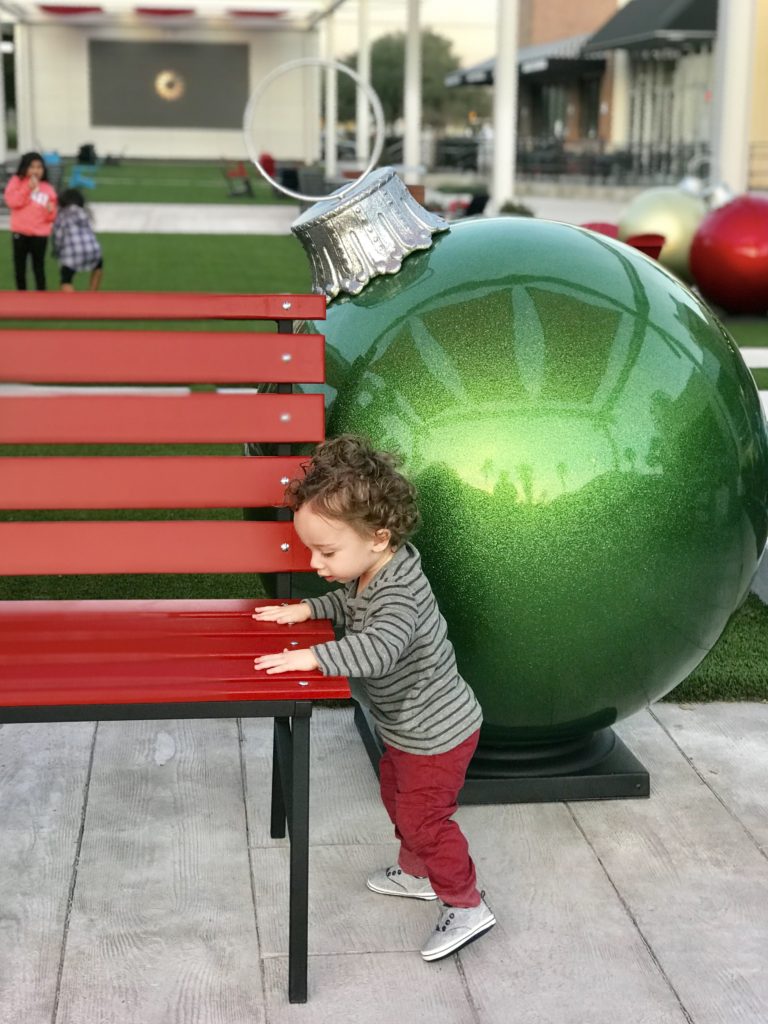 I couldn't help myself and had to take Nicolás out of his stroller so he could sit (and soon run) on the grass. I myself had to try the new and ample Adirondack chairs which are super comfortable. Can't wait to make it a family affair for a movie night in the heart of First Colony Mall.
Surrounding The Lawn are Grimaldi's Pizzeria, The Cheesecake Factory, and Dimassi's Mediterranean Buffet and opening soon: The Blue Fish and Breaker's Korean BBQ. I called the First Colony mall management office to find out about whether customers will be able to bring food from the surrounding restaurants to the lawn but they told me to keep myself updated on their Facebook and Instagram accounts for more information.
The Lawn TV Schedule at First Colony Mall

Wednesday, December 5th 1:20pm: Richie Rich's Christmas Wish
Saturday, December 8th 3:25pm: Santa Claus is Comin' to Town
Sunday, December 9th 12:00pm: NFL Indianapolis Colts vs. Houston Texans
Wednesday, December 12th 12:30pm: Mickey's Twice Upon a Christmas
Saturday, December 15th 2:30pm: NFL Houston Texans at NY Jets
Sunday, December 16th 1:00pm: Toy Story 2
Wednesday, December 19th 12:35pm: Christmas With The Kranks
Saturday, December 22nd 2:25pm: The Nightmare Before Christmas
Sunday, December 23rd 12:00pm: NFL Houston Texans vs Philadelphia Eagles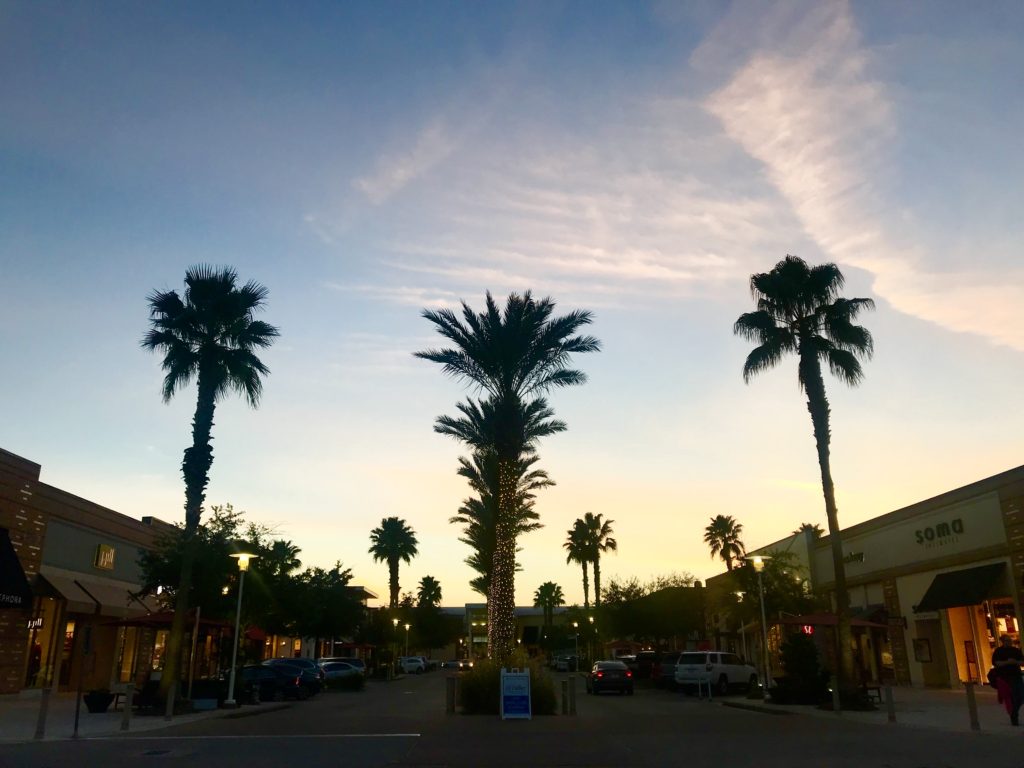 Schedule Source: First Colony Mall
Facebook Conversations