*Thank you to Hotel Alessandra and The Rustic for hosting us during our weekend in downtown Houston.
A couple of weeks ago I planned a weekend staycation that started with a night at the Hotel Alessandra for a Mother's Day getaway with my own mom. We both needed time away from loading the dishwasher, cooking and cleaning and this was the perfect spot.
My plan was to take my mom out to dinner on Avenida Houston because she had been wanting to visit it since the Superbowl in Houston. One thing I loved about the Alessandra was their Maserati car service drops you off within a mile of the hotel.
We were lucky that Comicpalooza was happening at the same time so we saw so many colorful characters walking through the streets. It was so fun and unexpected to experience this with my mom! It felt like we were in Disney World just seeing all the different characters pass us down the street.
The Hotel Alessandra is a luxury, boutique hotel in downtown Houston next to the Green Street which harbors The House of Blues, boutiques, a bowling alley and restaurants.
Hotel Alessandra is known for it's restaurant called Lucienne, their Bardot Bar, the Spa by Alessandra and of course, my favorite, their picture perfect pool. When you stay here you've arrived to a very European-esque vibe that is still very unique to Houston.
As soon as we entered our room, we were stunned with the minimalist and sophisticated layout, free-standing tub, and view of downtown.
We also enjoyed the complimentary Wi-Fi, the 3pm weekend checkout and right now they have a summer special so you can enjoy the pool and alcohol-infused poptails. Check it out!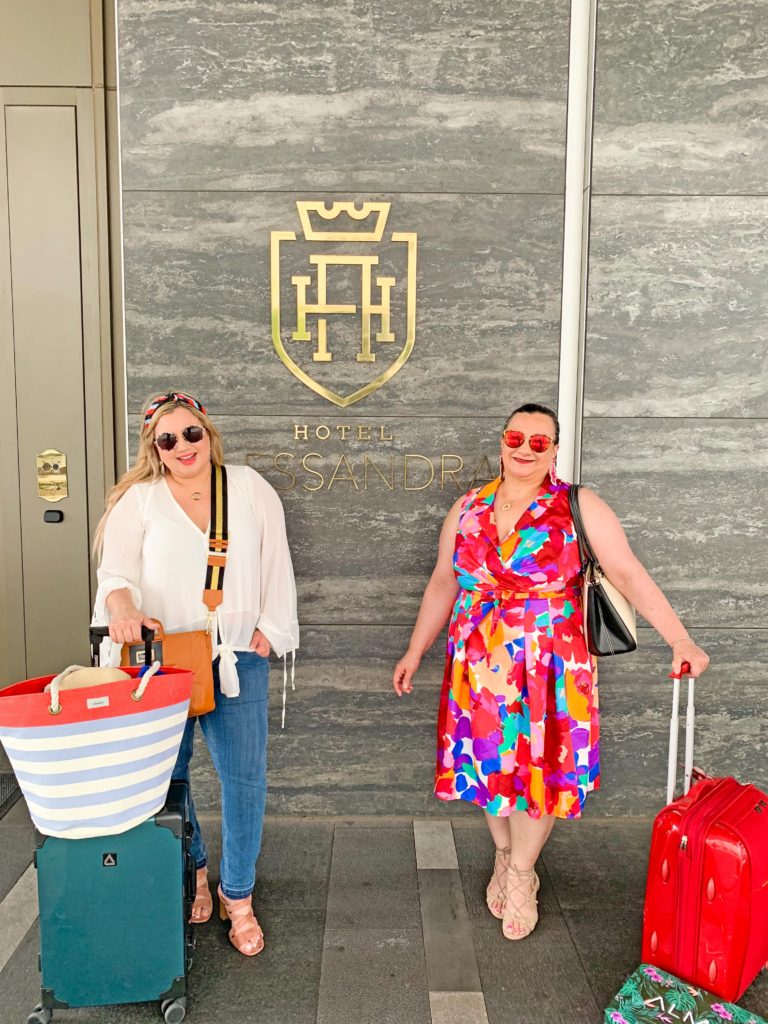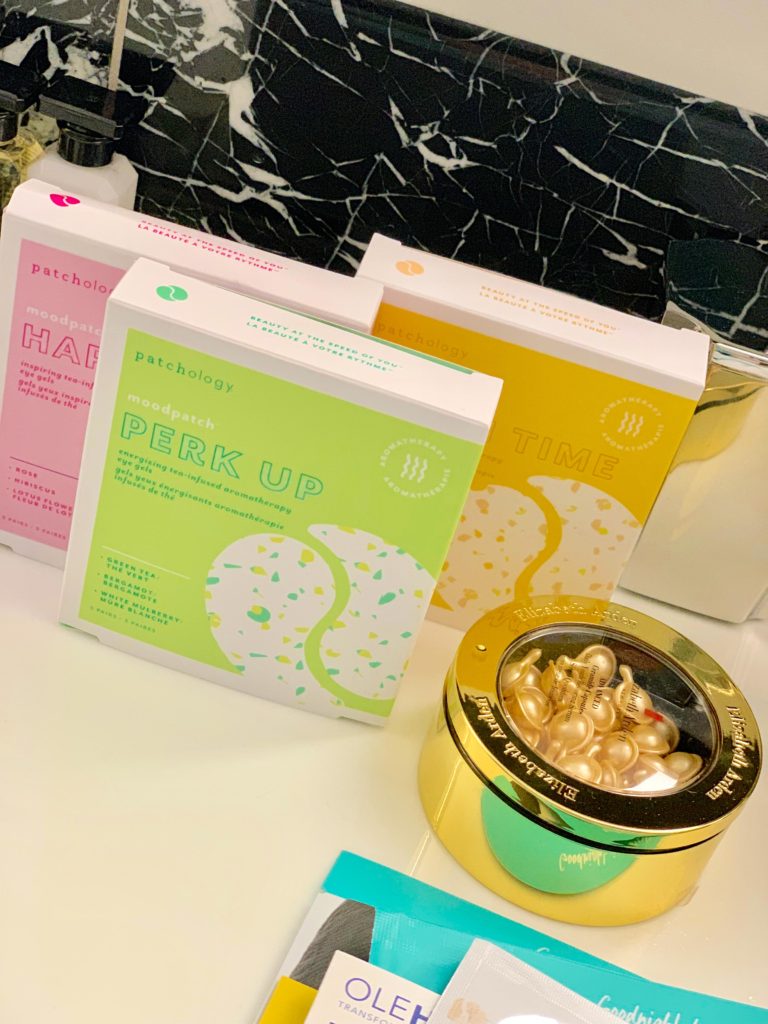 I packed a lot of beauty goodies to get beautiful with mom.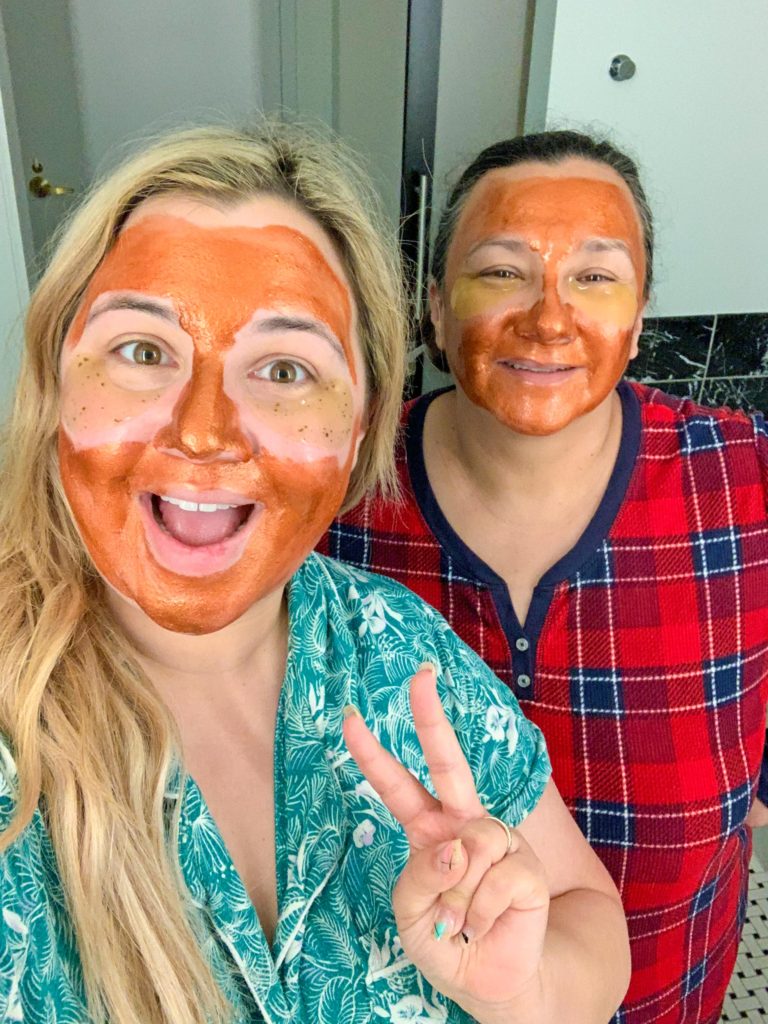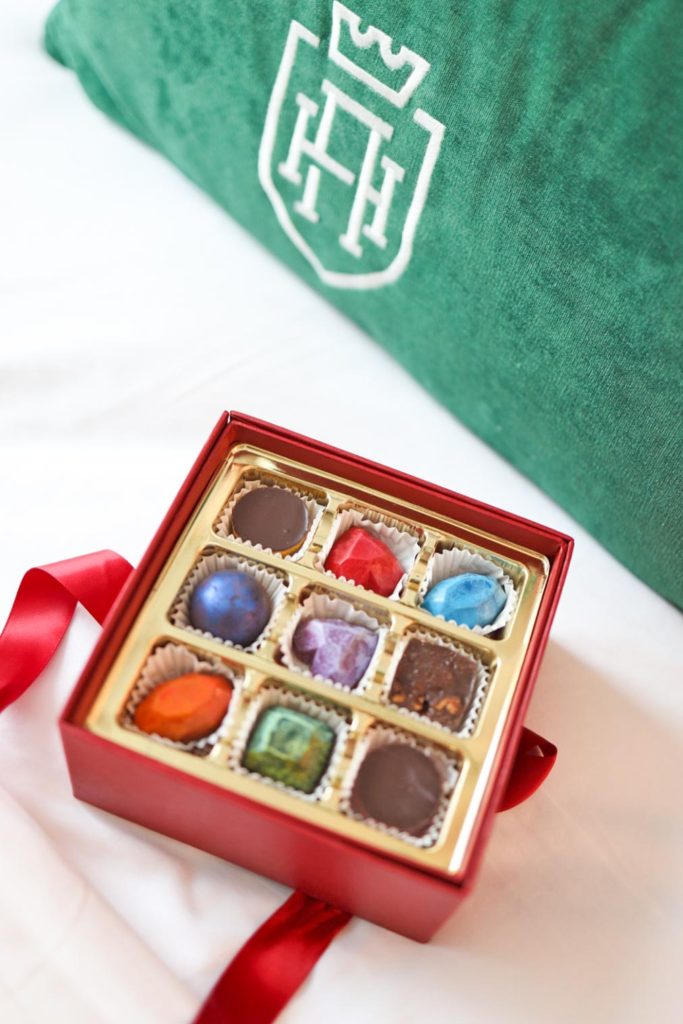 I gave my mom a box of Cacao and Cardamom chocolates as a Mother's Day gift.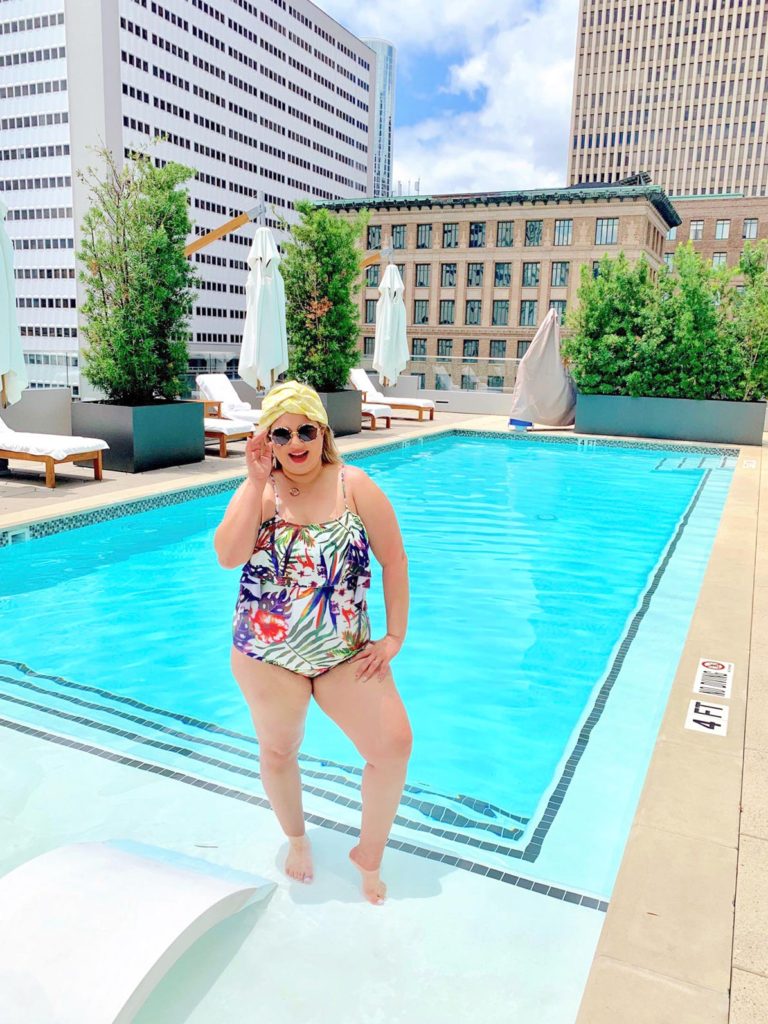 Avenida Houston is one of  the newest spots in Downtown Houston. It's located next to Discovery Green park and it's lined up with restaurants, free live music and art installations. The new KHOU TV studios are there too and if you're lucky, you might catch a live taping of Great Day Houston or the news at Avenida Houston. Check out their monthly schedule of events.
Avenida Houston has these restaurants to choose from: BIGGIO'S, Kulture, Pappadeux Seafood Kitchen, Grotto Downtown.  My mom chose Pappadeux for dinner and we loved it. We shared a Greek Salad (my favorite one ever), their featured entree and took dessert back to the hotel to enjoy.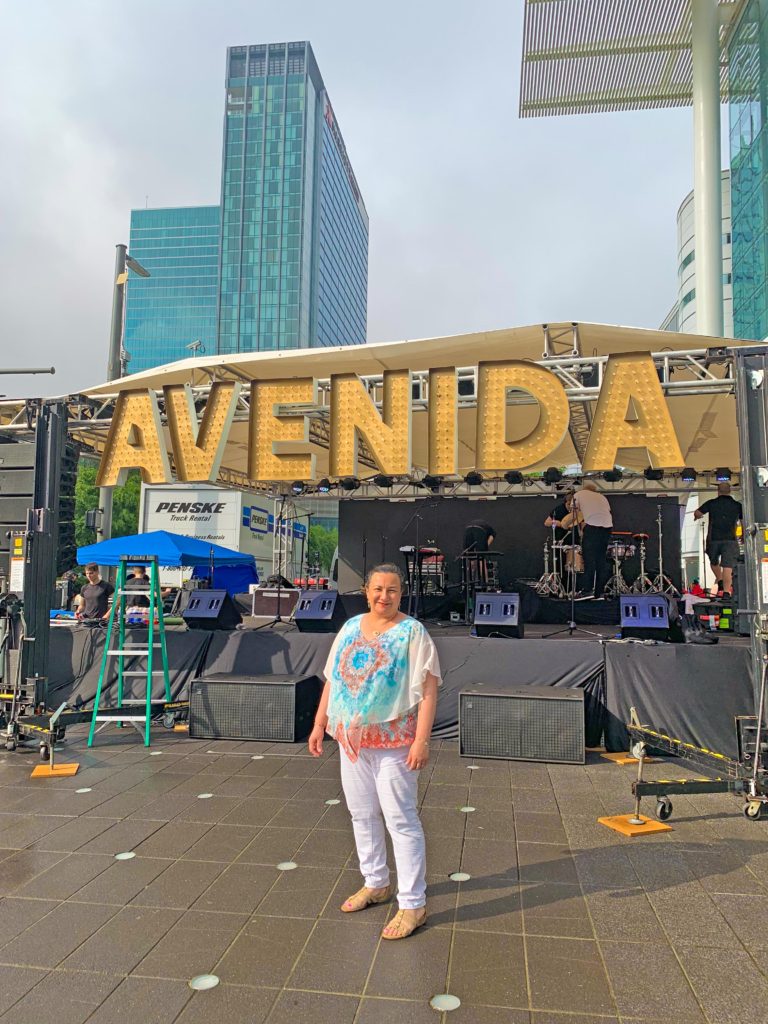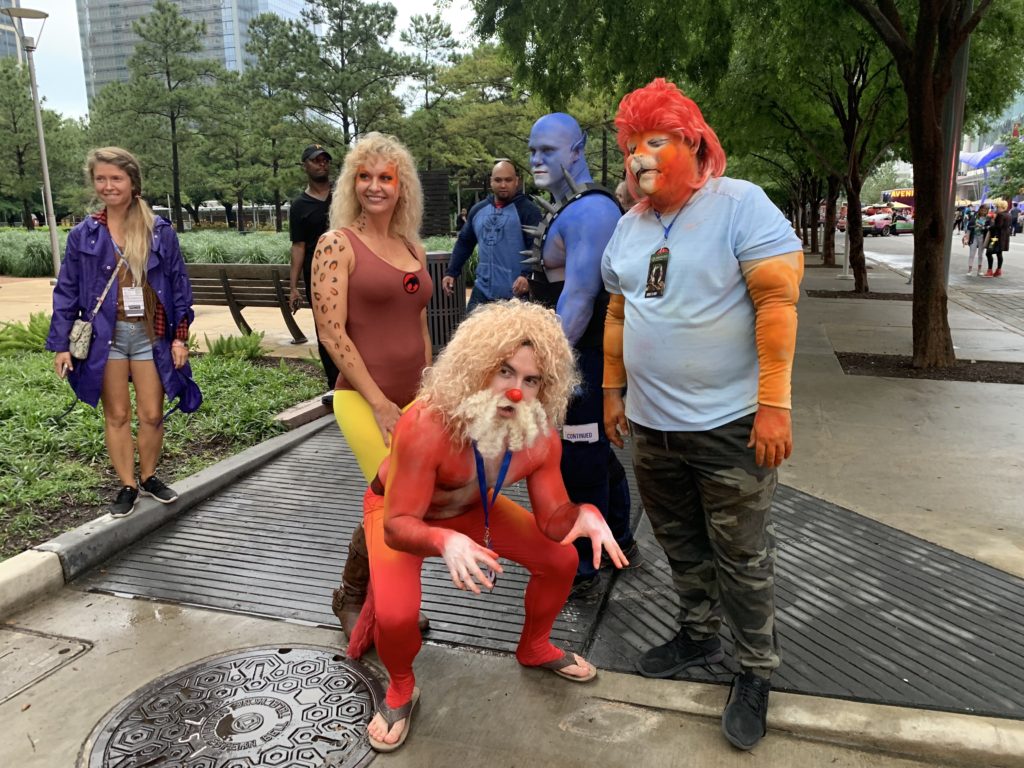 During Comicpalooza we saw The Thundercats! Were you a fan? Do you remember their names?
The next morning I had planned for us to go to brunch at The Rustic, the newest restaurant and concert venue in downtown Houston or how they refer to it themselves: "a backyard under the starts with live music." This was such a treat because we shared the Jam and Toast Brunch and loved the family style servings. It was the perfect mix of savory and sweet. They also specialize in Texas-sized cocktails like The Rimy Rita which brings a frozen Sangria popsicle and the frozen Moscow Mule which my mom sipped faster than I could say: "Happy Mother's Day."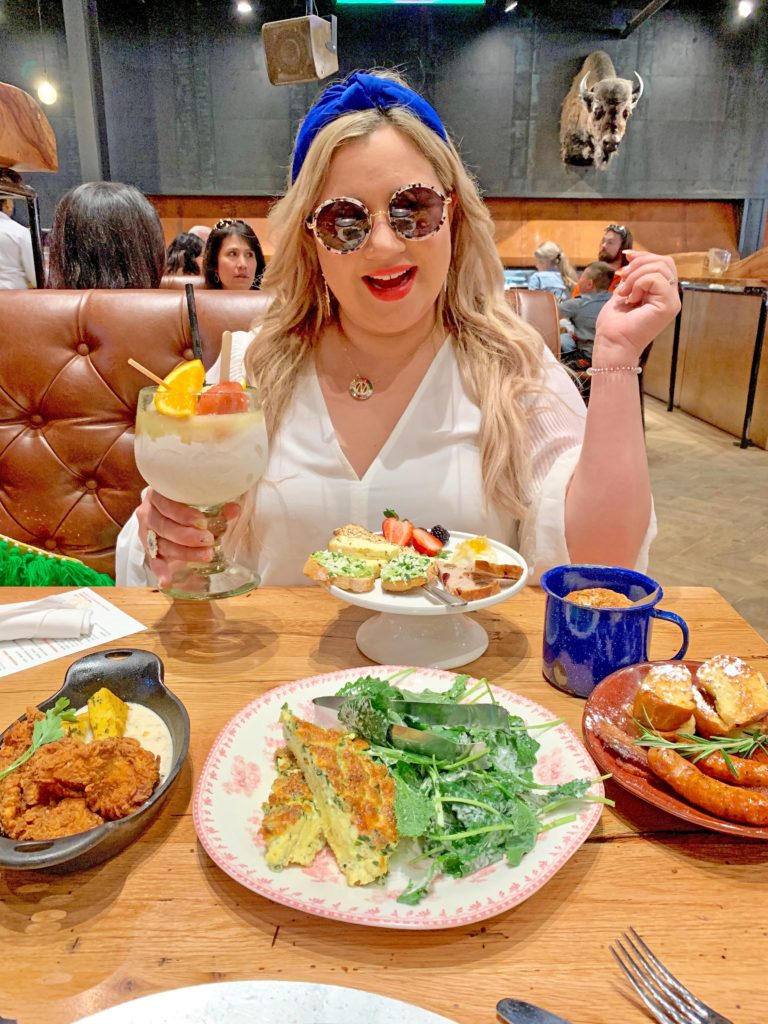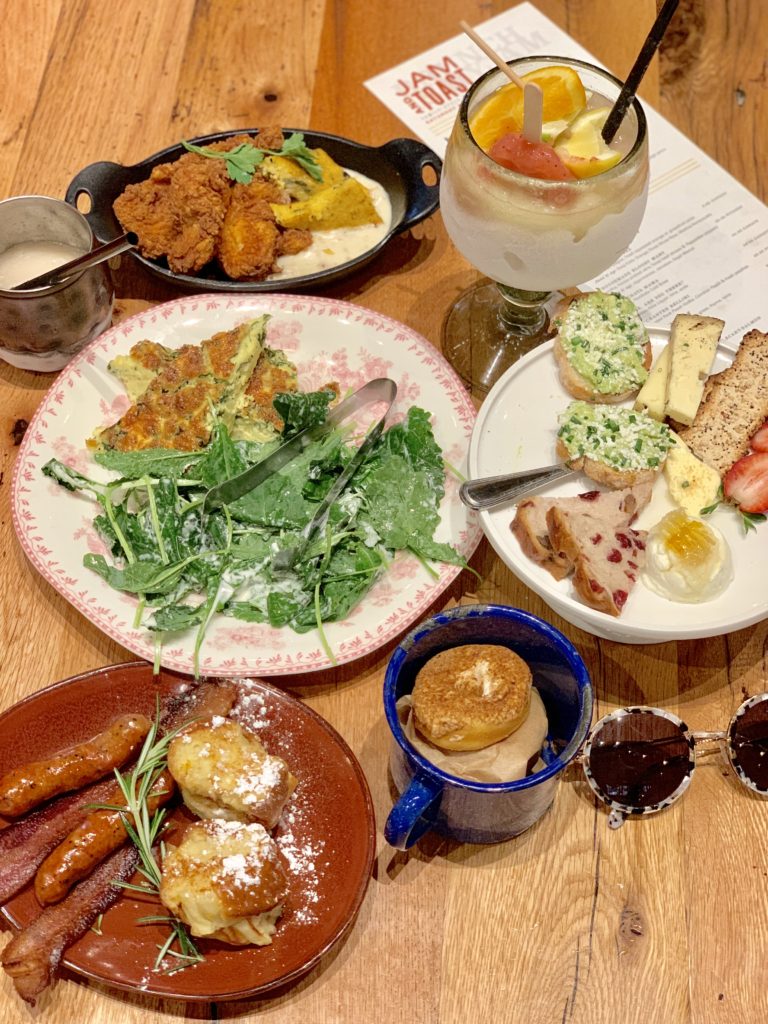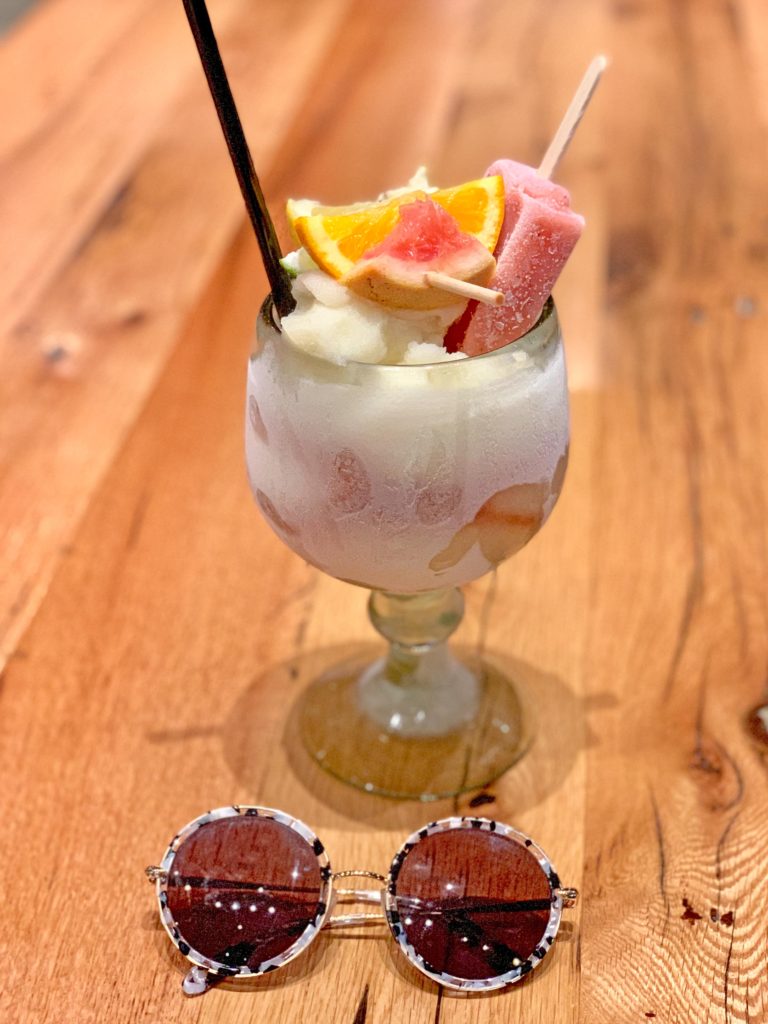 Things To Do in Downtown Houston
1) Stroll down Avenida Houston and check their event schedule for free concerts and food truck pop-ups.
2) Visit Discovery Green and their art installations.
3) Visit The Rustic and check their concert schedule and try their weekend Jam and Toast Brunch.
4) Visit Green Street and check out The House of Blues, the restaurants, coffee shops and restaurants.
5) Stay at The Alessandra and experience their restaurant,bar, spa and  pool.
For more of what to do in Downtown Houston check out this post of our babymoon and this post for the best brunch buffet in downtown Houston.
Facebook Conversations