*This post is sponsored by Topgolf. As always, all thoughts and opinions are my own.
This past week we did one of my hubby's favorite things: visit Topgolf. It's secretly become one of my favorite places too but for different reasons. You can do so much more than golf there; you can have yummy cocktails, catch a soccer game (we both live and die for our home teams Venezuela and Honduras), share appetizers or have a girl's Sunday brunch. If you've never been to Topgolf then you have to try it and thanks to my friends at Topgolf you can get a free membership for you and your family, just sign up here.
Don't worry if you've never golfed before or if you don't have your own clubs, everything you need is there, and I promise you, it's so fun! More than half of guests at Topgolf are non-golfers like me so don't worry about missing a swing like I did!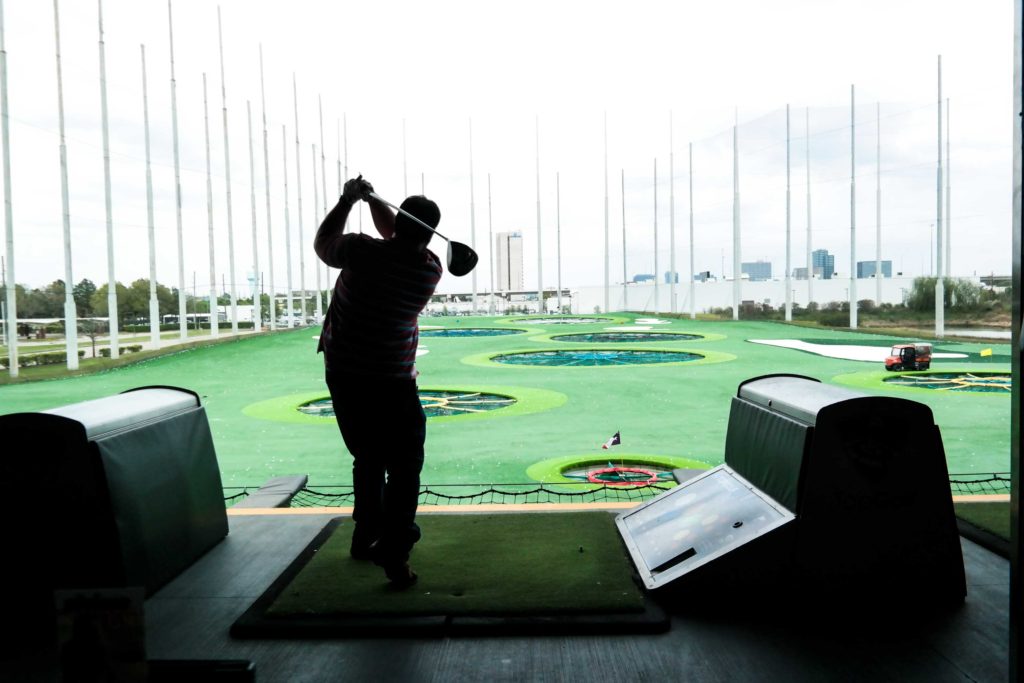 Our most recent visit felt extra special because it was the first time our eight-month baby boy joined us and what can I say? My hubby was thrilled to think of a future where he'll go to Topgolf with Nicolás and play, share a meal and catch a Barcelona soccer game while practicing their swings.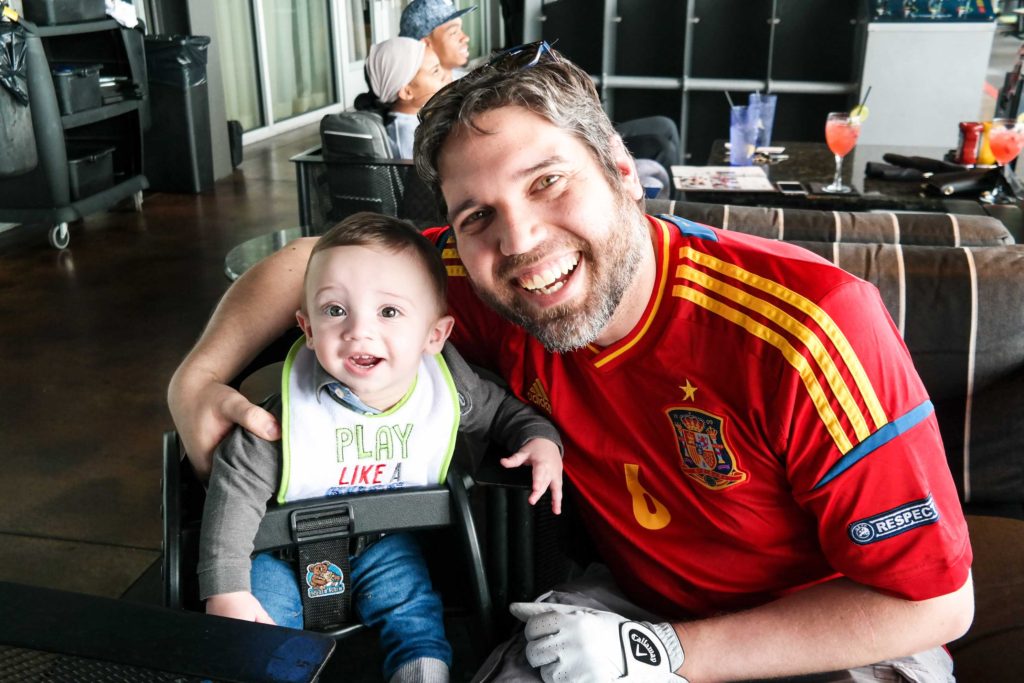 Nicolás Enrique and his daddy
Our good friends Chris and Amy joined us which was perfect because we hadn't seen them in a while and as always, we had a blast with them. (Fun fact: we played cupid with them and now they're married!)
As always, we start by ordering a few appetizers to share and we have our favorites, but I wanted to try something new like the grilled chicken wings. They were amazingly delicious, and I totally recommend them. Amy and I tried the cocktails; I tried the Pineapple Mint Margarita and she sipped on the Spring Sangria. Both drinks were refreshing and the perfect tropical drinks to beat the heat and humidity that hit Houston that afternoon.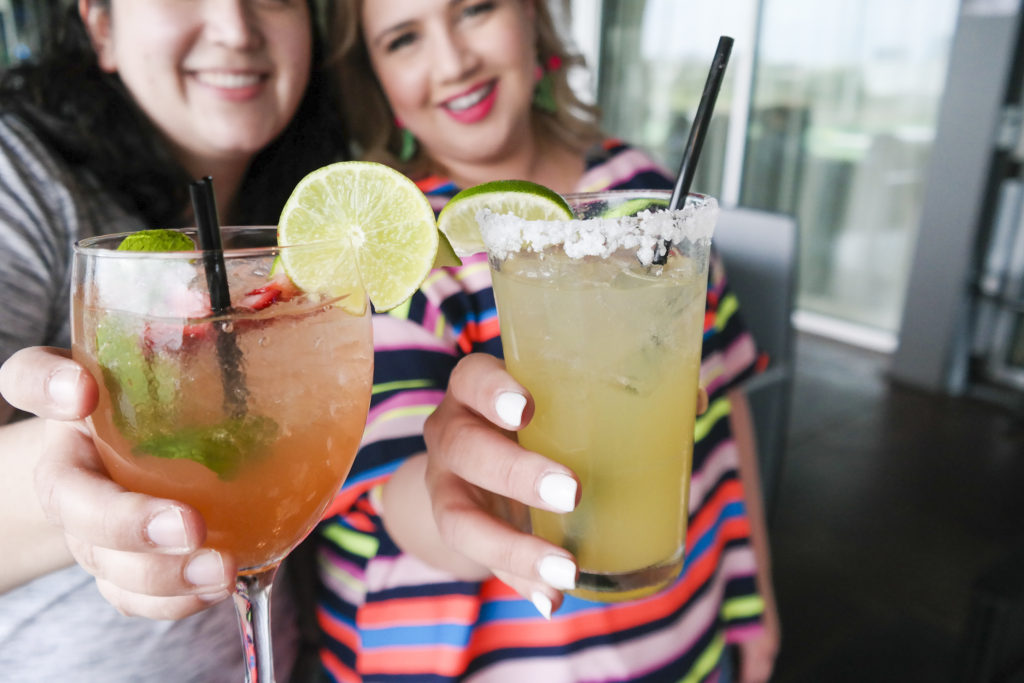 The day started out gloomy and then it got beautiful and sunny outside. We get competitive with my hubby once we start playing and he's so much better than me that I try to be the best non-golfer ever! I scored 14 points in one hit which according to my hubby is extremely good so I'm feeling so proud of myself.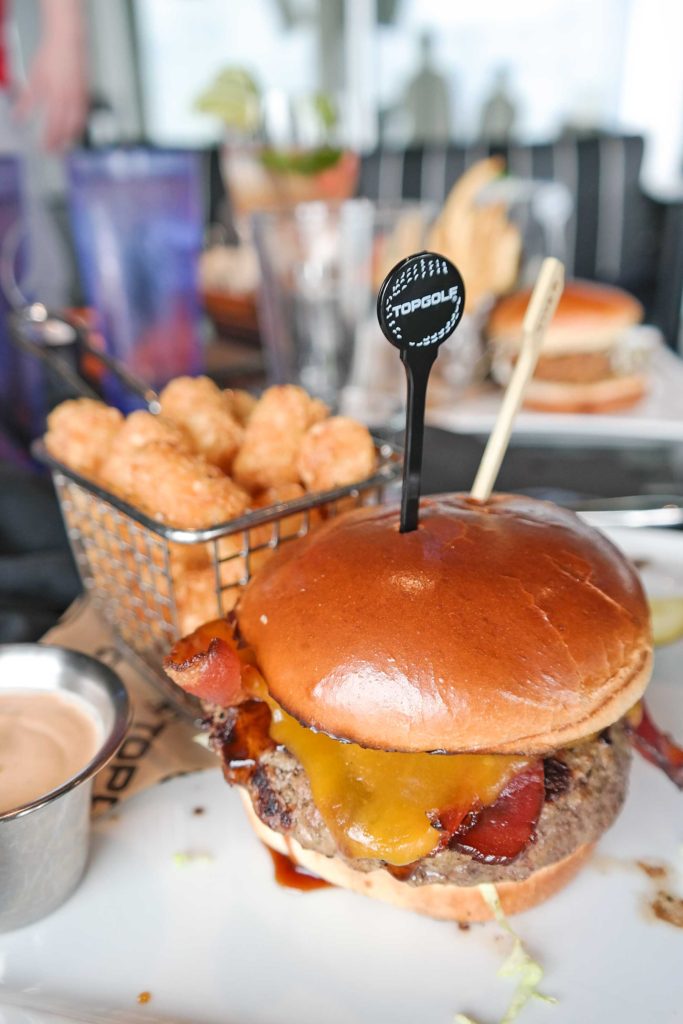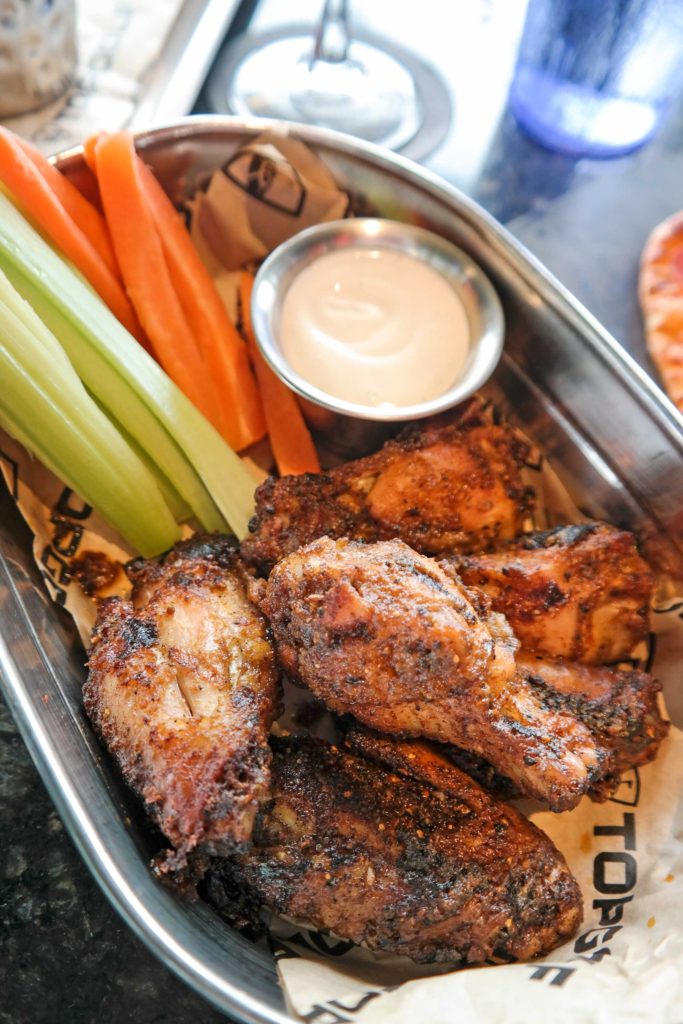 I noticed that Topgolf has tons of sports channels you can pick from at each bay so you can golf and watch a game while you play. The part that my hubby liked the most is he could flip through the channels on his own unlike other restaurants or bars where you have to ask them to change the channel to your favorite sport.
I almost forgot to tell you the most important part of this post! Did you know Nicolás Enrique waved at us "hello" for the first time when we were playing golf?! I lost it and screamed like I had just seen a ghost only I was extremely excited and happy. We waved back at him and he kept waving back; we couldn't stop smiling!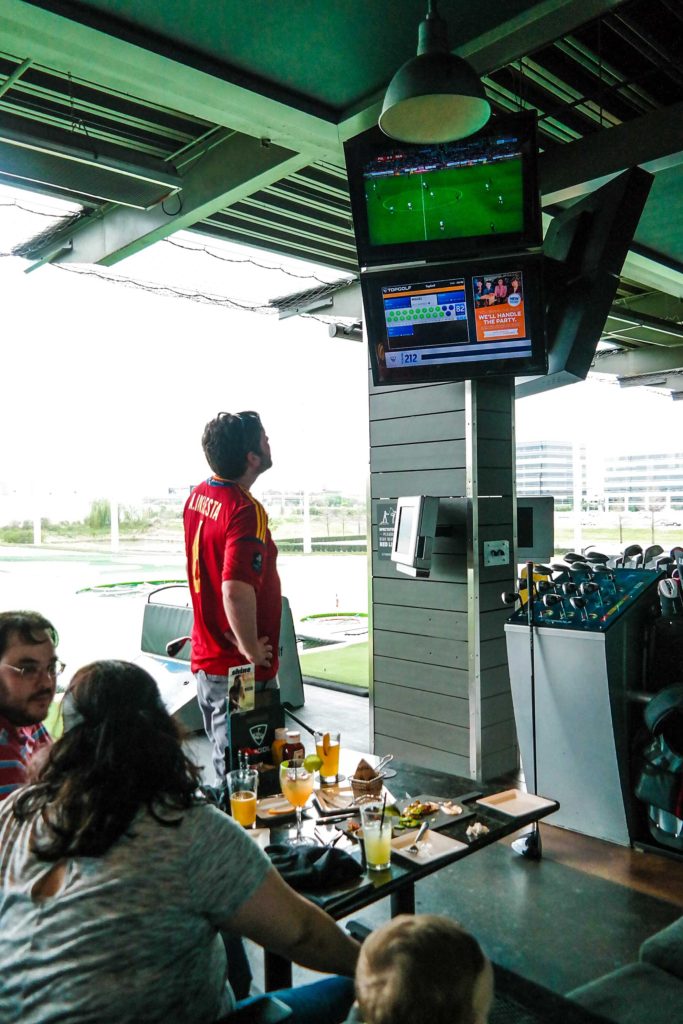 It's no coincidence this is not the first time you've seen me write about Topgolf on my blog; we love it there and it's great for big groups! It's especially great for team building activities or  birthdays. We like it even more now knowing that this is the first place Nicolás waved "hello" at us and we could catch a FIFA World Cup Game in the future even though none of our home teams qualified. We're big soccer fans so it's going to be exciting anyway!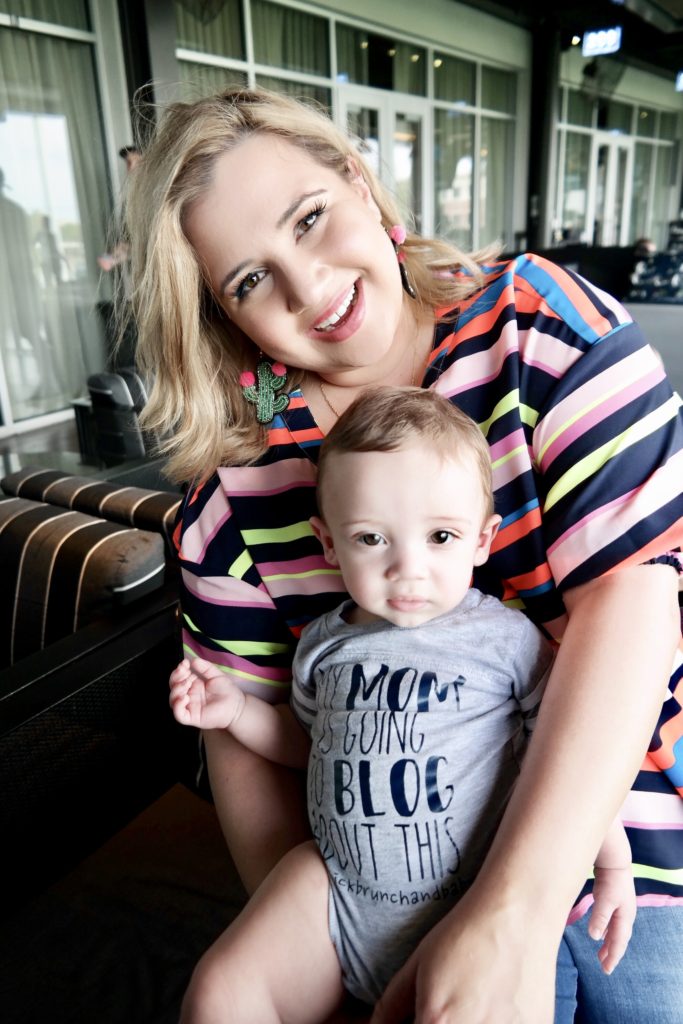 The Reasons We Love Topgolf & Keep Going Back
The first place Nicolás Enrique waved "hello" at us
The delicious food
The creative drinks
We love the waiter service at the golf bays
It's fun for everybody, even non-golfers
Kid-friendly (we saw a kid's birthday party two bays down)
You can play golf and watch a soccer/basketball/baseball game at the same time
Great for birthday parties
Have you been to Topgolf? If you haven't, grab your free membership & let me know how it went!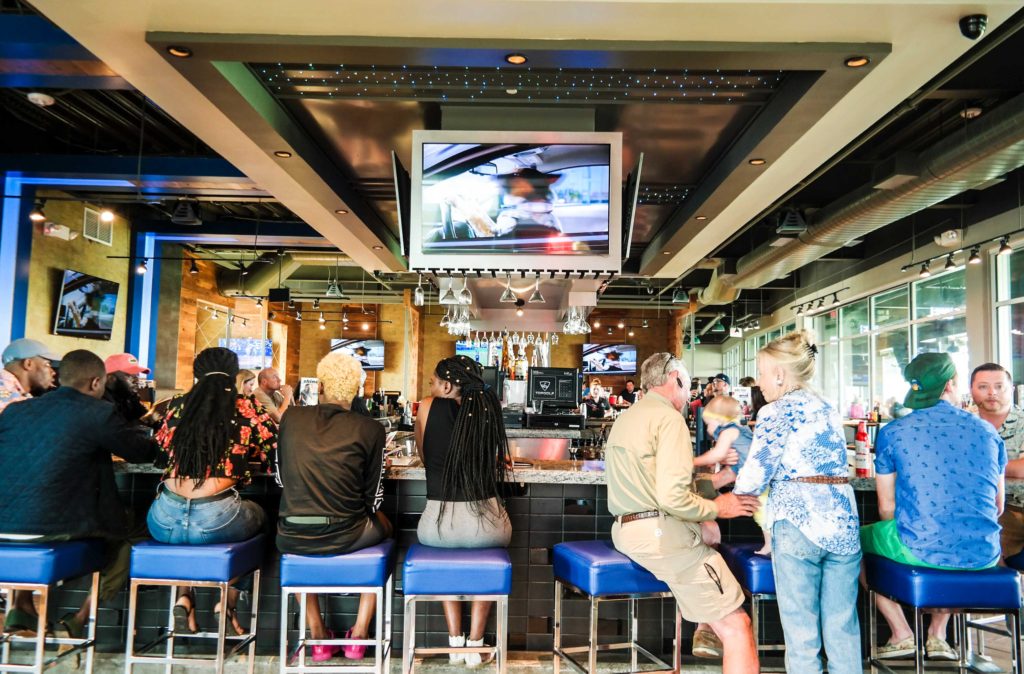 Topgolf also has a full service bar and restaurant. There's also pool tables on the first floor.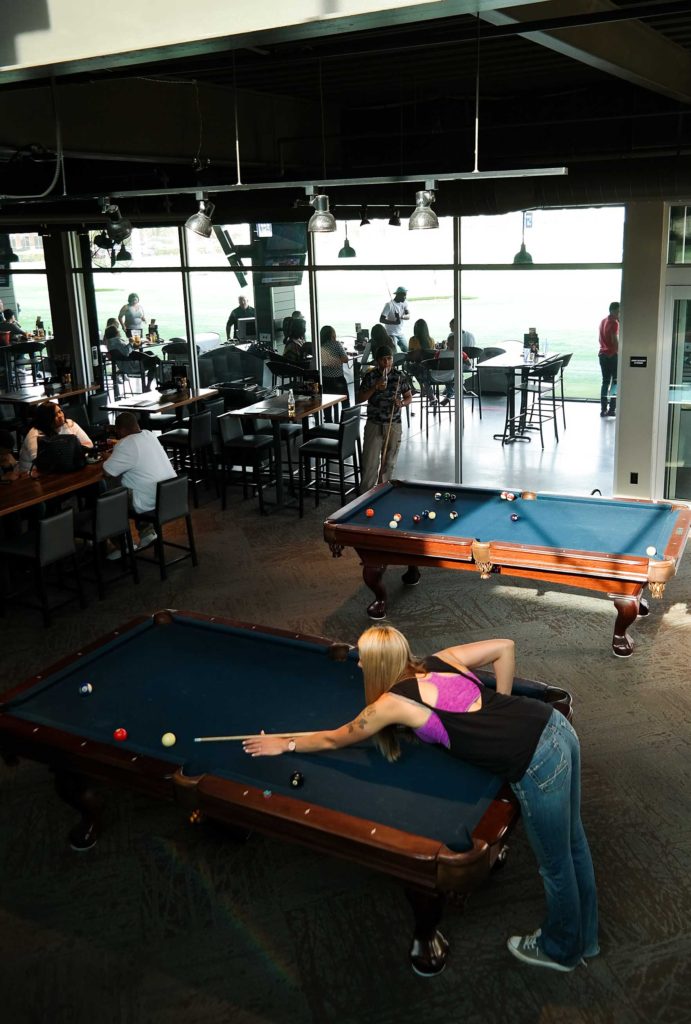 Facebook Conversations