*This post is sponsored by Ivory. All thoughts and opinions are my own.
One of the hardest things for me is to stop and smell the roses. My mom calls me a "busy ant" and I couldn't agree with her more. I feel there's always something to do at home whether it's cleaning, organization or work on my blog. I love feeling productive and tired at the end of the day because it just means I put my passion out there 100%. A crazy work week consists of endless days of writing and photography where I give my all to what I do and sometimes don't focus as much on my family. That made me feel guilty just writing it!
A couple of weeks I shared with you how I jumpstart my day to get everything done, but this time around I want to give you some tips on how to unwind after a busy work week. On the weekends, I have to make an effort to not sit on my computer or stay glued to my phone—because it's my job I find it really hard to unplug.
I make a conscious effort to spend time with my family without my phone and not sneak into my office and write a blog post. I know this doesn't sound terrible but trust me, I get carried away and just never stop working because my office is at home.
Here are my tried and true tips to unplug, relax and really enjoy your weekend:
Unplug from your Smart Phone
Make it your goal to not be constantly posting photos on Facebook and Instagram on the weekend. Capture all those moments but don't be so hung up on posting or taking the perfect shot. I get stressed out and lose so much quality time with my family doing this, so I don't put any more pressure on myself during the weekends and just enjoy my baby and my hubby. Sometimes I also love to unplug from social media and read to Nicolás Enrique in his nursery without any notifications interrupting our quality time.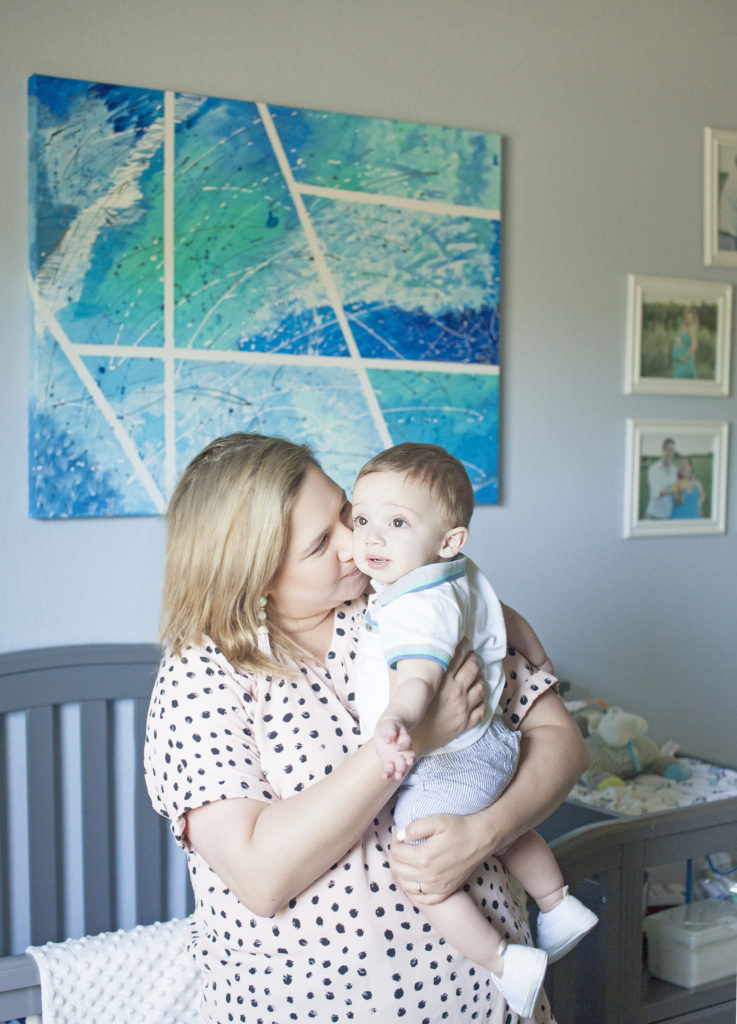 I love spending quality time with my cutie in his nursery.
Get Out of The House

Sometimes we find it's easier to leave the house to spend time together because we don't focus on everything (like the dishes, the yard, the nursery etc.) and we just focus on each other. Whether it's dining out, visiting a museum or walking around the lake by our neighborhood; as long as we're together, our time is well spent. Admittedly we've been running to Target as a family on Friday night and we've love checking out the toy section and home décor. Recently, the Spring weather has been mild and cool and bluebonnets have bloomed everywhere. It's a Texas tradition to get a photo with them because they don't last very long. How did you think our first family photo in the Texas bluebonnets turned out?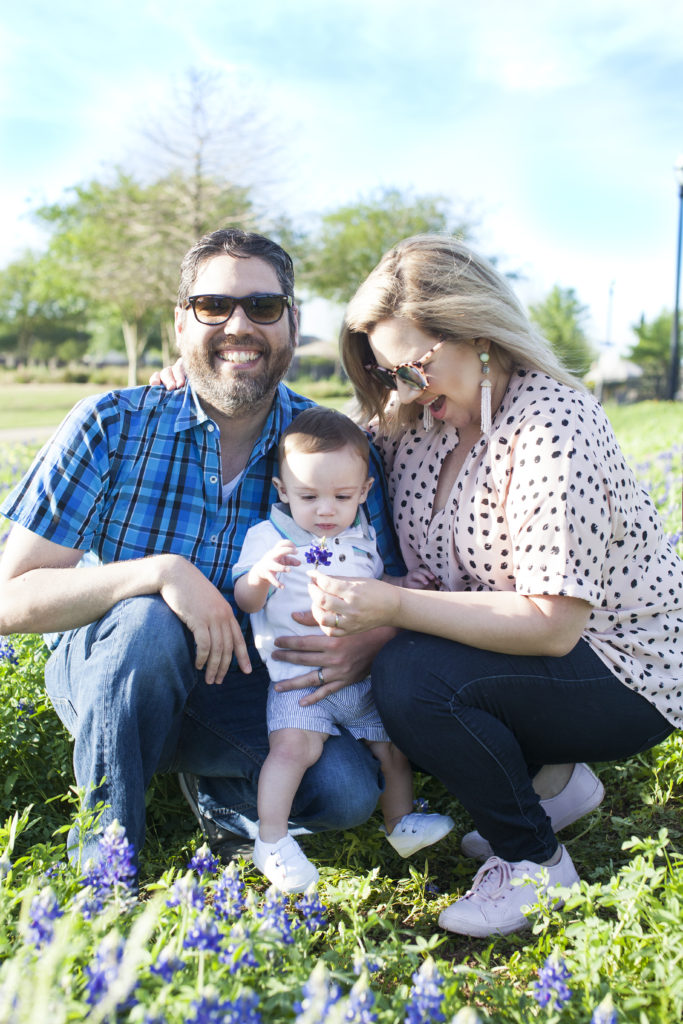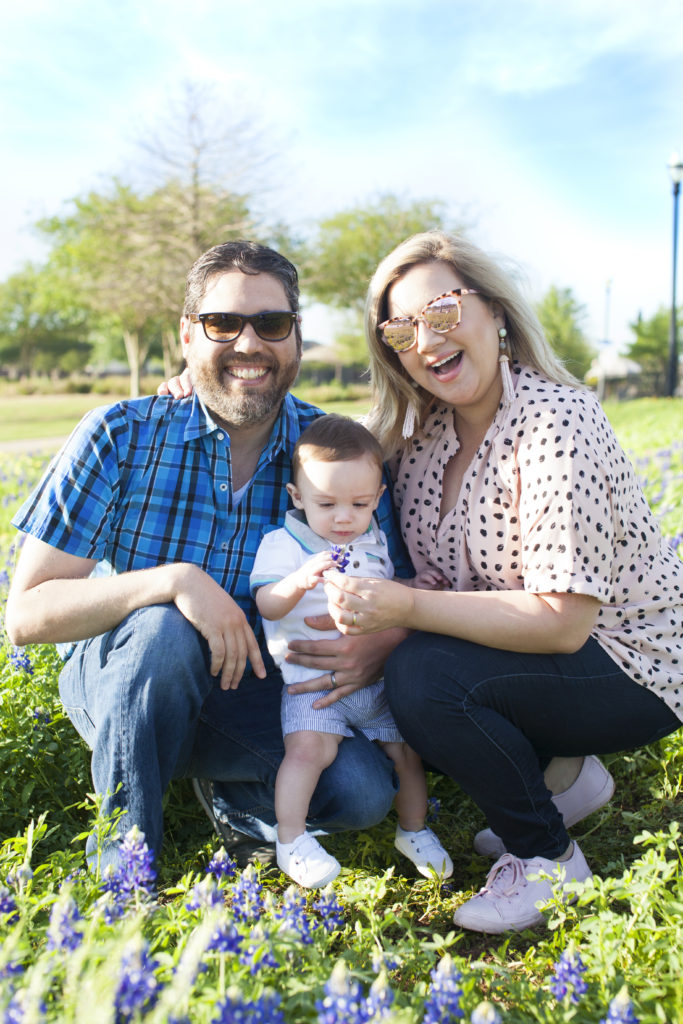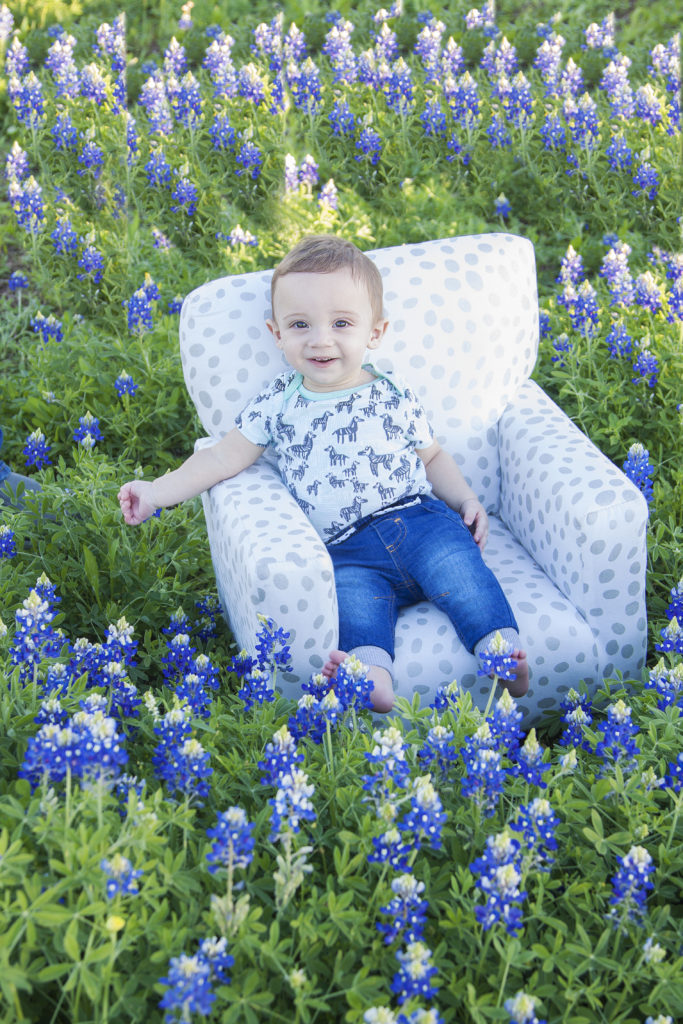 Make Time For Date Night
Don't forget about going out as a couple, too! Ever since I got pregnant, everything has been about the baby. That's fine as long as you don't forget about each other. Once in a blue moon, my mom will watch Nicolás and I'll have a night out with the hubby. We recently went to the movies and it felt great to laugh, not care about the loud volume or theme of what we were watching. It was nice to have time for ourselves and I wish we could do it more often because it reminds us of how great we are together.
Set Up A Spa Hour for Yourself
Any busy woman or mom needs a break from work and her daily duties. I remember when I was single, I used to spend a whole day doing my nails, putting an avocado mask on my hair and just watching chick flicks and it felt so good! As a single girl, doing those activities felt like a hobby, but as a mom and entrepreneur, a few hours to myself is necessary so I can recharge my creative batteries. Well guess what? I'm taking time on the weekend to soak in a warm bath, watching my favorite beauty gurus on YouTube and just going to my "nothing box" in which I try not to plan and think about what to do next. I have also been using my Ivory Free & Gentle Body Wash with Pear & Sandalwood during my baths for bubbles and it's left my skin super soft and hydrated. I love the body wash includes the #1 Dermatologist-Recommended moisturizing ingredient! I also use Ivory Original 3-bar and Ivory Original Body Wash. Both are free of dyes and heavy perfumes! I recently made a cute spa basket as a gift for my dear friend who has 2 kids and needed some "me time." She loved it! In the spa basket I included things I love such as an entertaining fiction book, a cute succulent planted in a mug, Ivory Body Wash, a cooling face mask, flowers, an aromatherpay candle and a hydrating dry shampoo.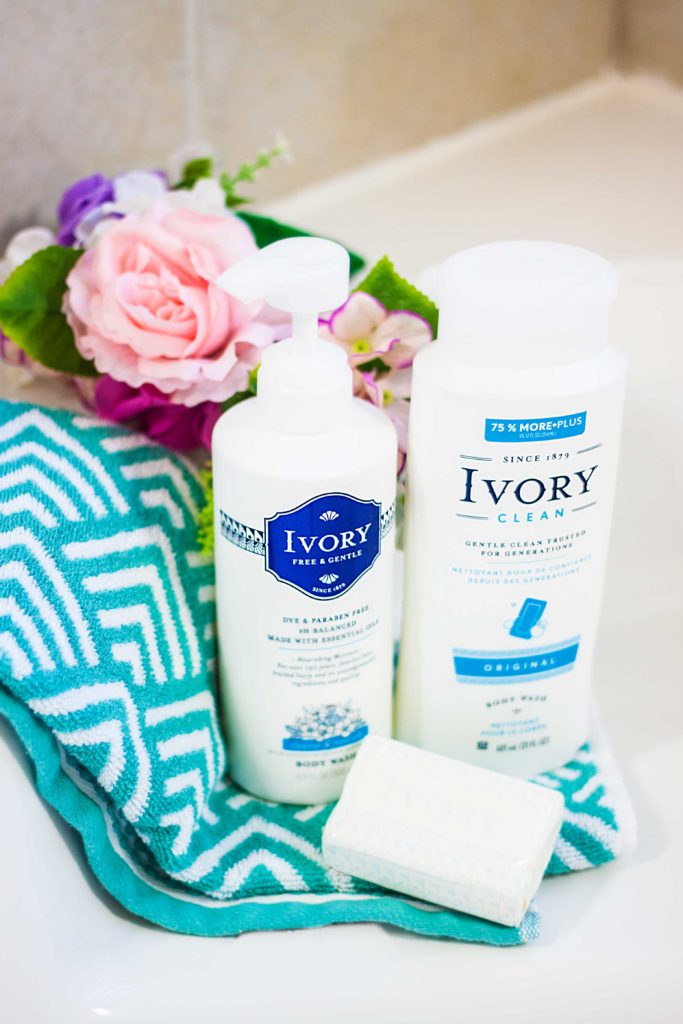 Get Together with Friends
When I get together for brunch or coffee with my like-minded moms, I feel normal about everything I go through as a mom, blogger and wife. Nothing beats getting together with friends and talking about all the funny things your son did or about the latest shade of lipstick to hit the department store. When I share time with like-minded women, I feel lighter at the end of the day when I see my hubby.
What do you think of my tips? Do you have any tips that help you relax? I hope my weekend plans inspire you to focus on yourself and spend more time with your family.
This is a sponsored conversation written by me on behalf of Ivory. The opinions and text are all mine.
Facebook Conversations