*This post has been sponsored by Oral B. As always product selection and opinions about the product are my own.
A year ago I gave away an Oral-B Power toothbrush to one lucky winner and right about the same time, I started using one too. Before that, I had been using a Sonicare brush for almost 6 years because my husband had one too. Lucky for me, as a blogger I always  get to try out new products and this time around last year, Oral-B came knocking on my door wanting me to try out their toothbrush and I was ready for a change and gladly accepted.
First Impression
I gave it a shot and immediately felt the difference when I brushed. The bristles were sturdier so my teeth felt cleaner after brushing. I loved that I could download the Oral-B app to keep a timer on while I brushed so I wouldn't miss any area of my mouth. The app uses its unique Position Detection Technology with Triple Pressure Control (which amazingly changes pressure as you're brushing so you don't brush too hard) and facial recognition to detect your brushing habits so you can improve your brushing technique. If you go to the dentist as much as I do then you know there's a right way to brush.
Their travel case was beyond any other toothbrush case I've had in the past too. The case charges my brush and also has a USB slot so I can connect my phone all while connected to one outlet. I always like showing this neat feature off when I travel with friends.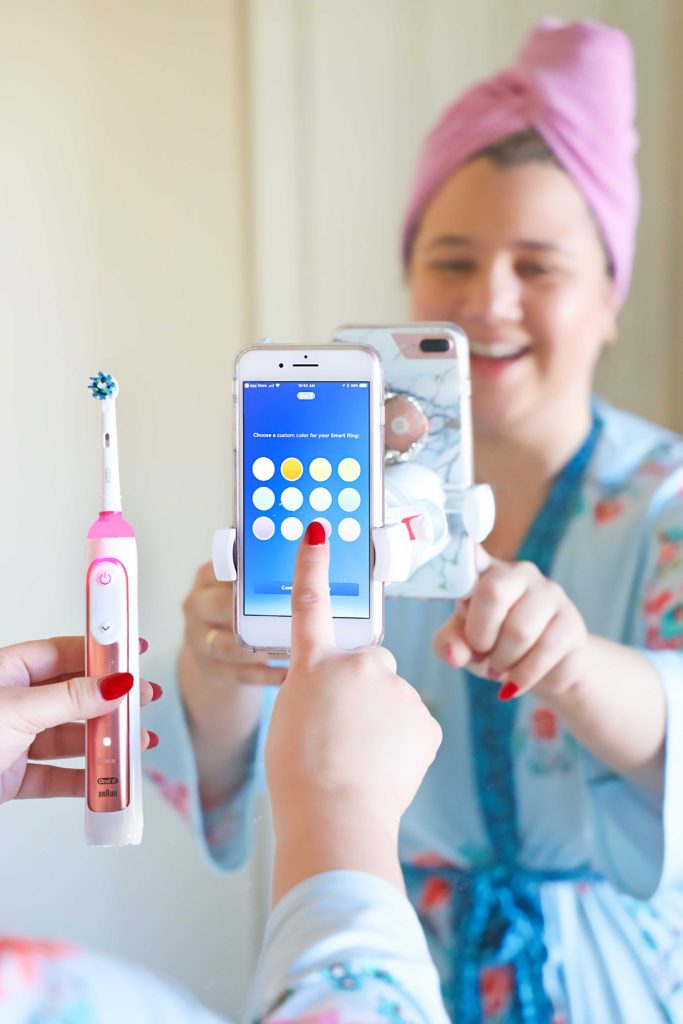 Dentist Approved
On our last two visits to the dentist I got rave reviews! During my cleaning the dentist congratulated me for how good my teeth looked and great my gum health was. I was so excited because that meant no cavities and no extra time in the dentist chair. You know who didn't get congratulated? My hubby! The big difference between us? He was still using his Sonicare brush and I was using the Oral-B Genius.
My Verdict
When Oral-B reached out to me again and asked me for a review of their brush a year later, of course I said yes (even though I don't talk much about toothbrushes or my dentist visits on here) because it actually changed my gum health.
As a kid who grew up being terrified of going to the dentist I have no doubt in my mind this is the brush my son is getting when he's old enough to use an electric toothbrush. For the time being, we'll keep visiting the dentist on Saturdays as a family and making them seem as fun as possible because I want my son to grow up loving going to the dentist.
A big shout-out to our dentist Dr. Lew who is the most patient and funniest guy. He's always telling us the best jokes even though we can never laugh at them!
A Gift to Make Them Smile
Everyone wants a great dentist's visit and everyone wants healthy gums so the Oral-B Genius 8000 is the perfect last-minute gift for anyone special on your list. I can proudly say that I've since gifted my husband the Oral-B Genius 8000 because he was jealous and he also wants rave reviews on his next visit too.
It's currently available at Target with a discounted holiday price.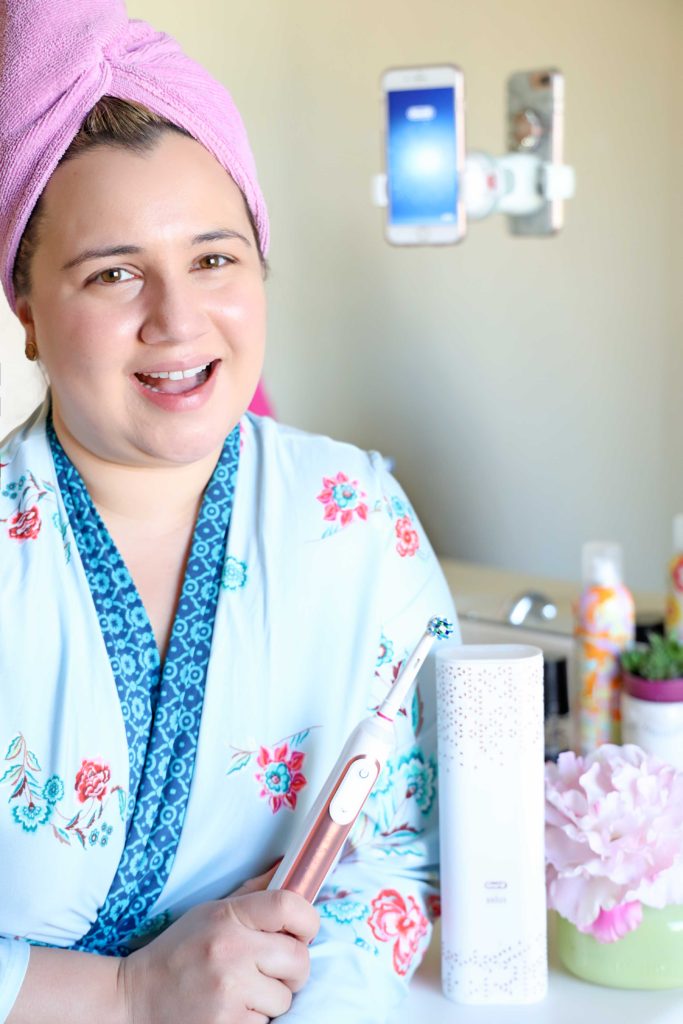 Facebook Conversations