Photography by Banavenue Photography
Disclaimer: I am wearing Bellami K-Tip hair extensions.

I remember looking at both my grandmas in their pastel pant suits and thinking I would never be caught dead in them. Well, glad there was no social media to document my thoughts back then because I have become obsessed with blazers, they are a staple in my closet and I have them in so many colors. But, what's more ironic is that I have fallen in love with pantsuits especially this pastel blue I found at Lane Bryant.
SHOP THE LOOK:
I'm not only in love with the shade but as soon as I put it on I loved how it felt. the pants fit incredibly well and hit my ankle at the right spot to wear with my shorter heels. The jacket is a piece I wore first with my favorite jeans and a white camisole so I'm excited to also pair it with a dress next.
I know power suits were meant to be black and worn by men but this pant suit in pastel blue made me feel like the baddest boss out there!
How I Styled It
1. I kept my accessories at a minimum and wore statement earrings in a neutral ivory shade.
2. I recommend wearing nude, black or leopard heels with this pantsuit.
3. I paired the suit with a simple white camisole but I would also look great with a light pink or light lavender cami.
4. I added a fun accessory with a pastel handbag and a colorful purse strap in pastel shades.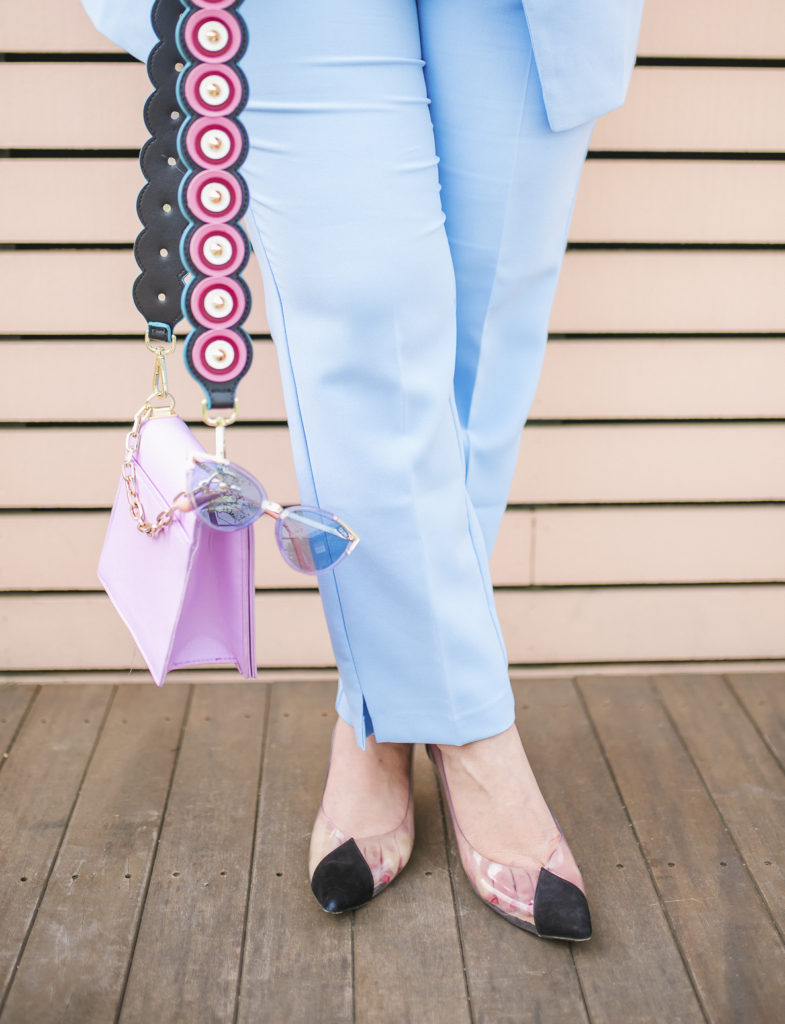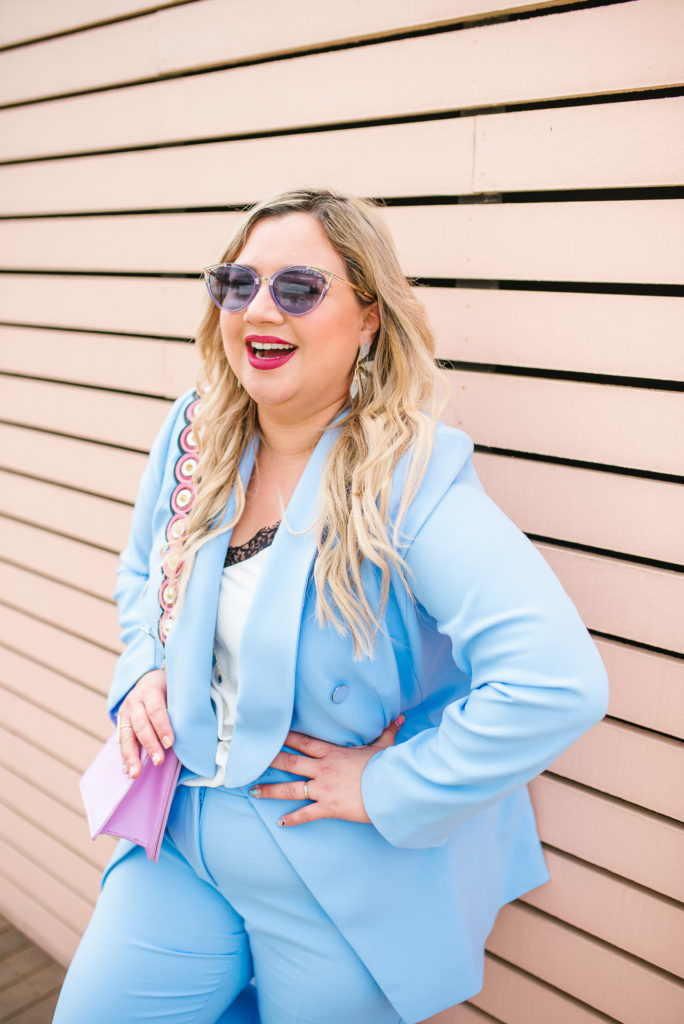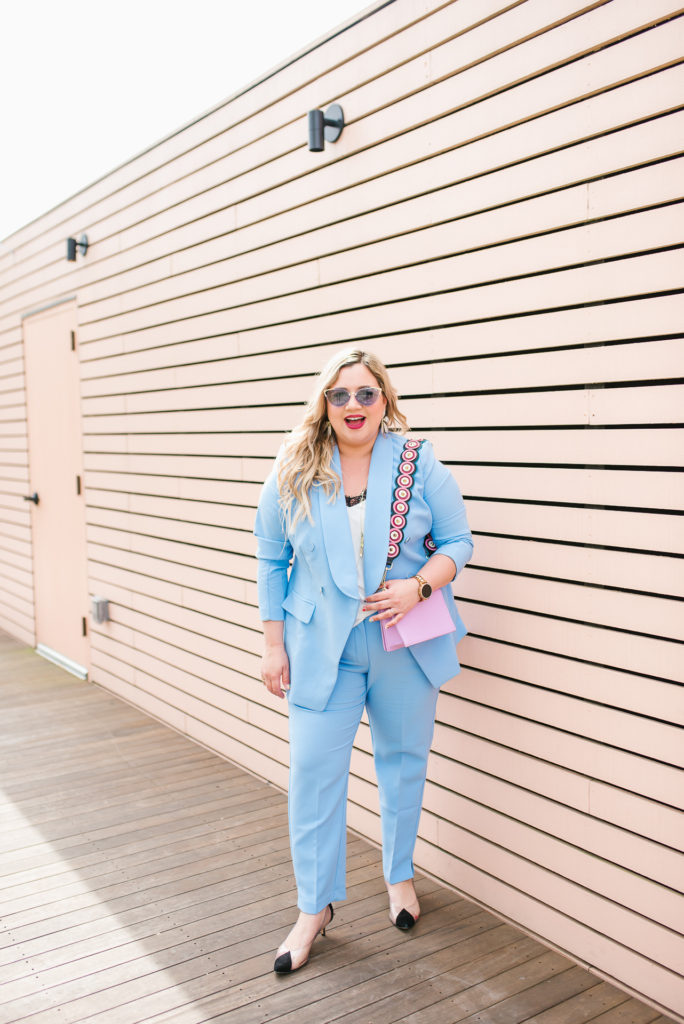 I can't tell you how many compliments I have gotten in this Lane Bryant pant suit. It has a flattering fit and the color makes you the center of attention.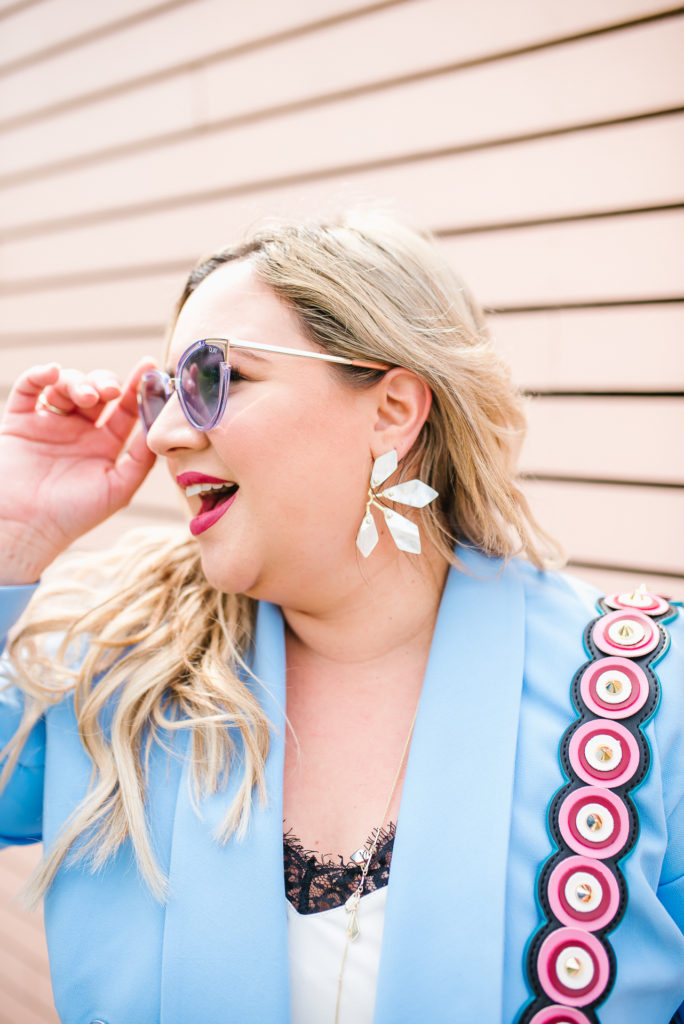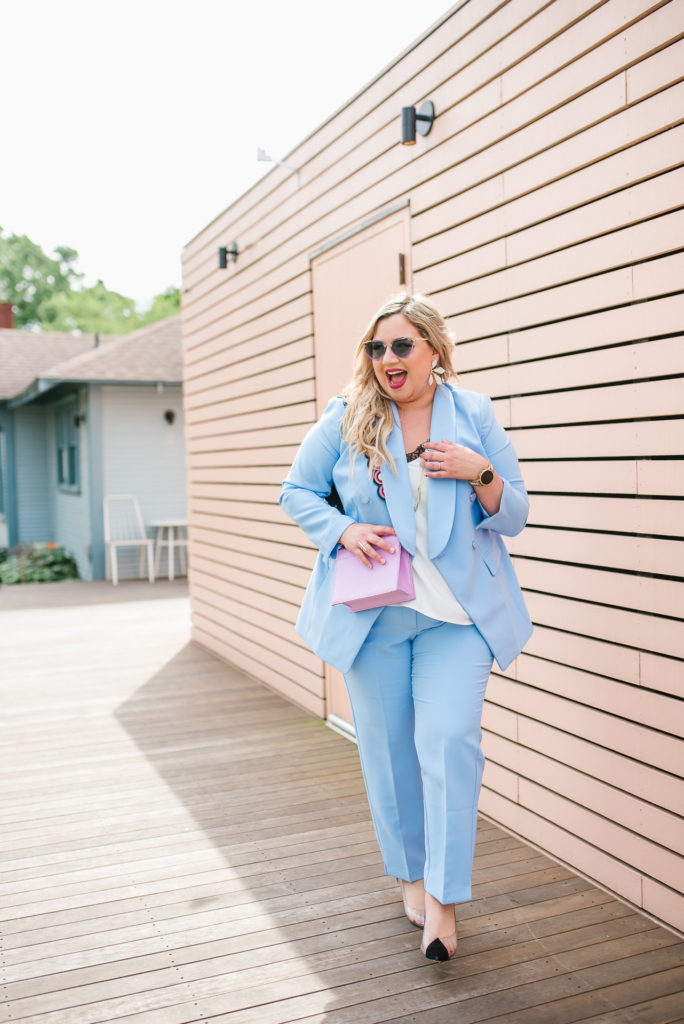 SHOP THE LOOK:
Facebook Conversations