Photography by Banavenue Photography
Disclaimer: Thank you JCPenney for providing me with a gift card to shop for this Spring look at your store.
I have been attracted to this emerald green shade for a while now and my eyes fell in love at first sight with this a.n.a. brand dress I bought at JCPenney a little less than a month ago. It's also available in a paisley blue print which I'm thinking of also getting so I can wear on memorial Day with red accessories! If you want to find out the brands I love shopping at JCPenney check out this post.
Why I Loved This Dress
This dress was so easy to put on, just slip on and you're done! No zippers or buttons.  There's also a discreet button hidden around my cleavage so nothing falls out. I will say though that if you live in a windy area you have to wear a slip because this dress will make you have your Marilyn Monroe moment quicker than you can say y'all! I also hear abut soemthng called "hem weights" that keep your dresses wind-proof but I haven't used them yet!
This is also
a perfect vacation dress
because the fabric is super light and easy to pack. Wear it with sneakers, wedges and with a denim jacket in case it gets chilly at the beach. I would also suggest this as a cover- up if you're going from pool/beach to dinner.
My head to toe look is from JCPenney but my bag is sold out from last year so I linked this
super cute straw bag
for less than $28.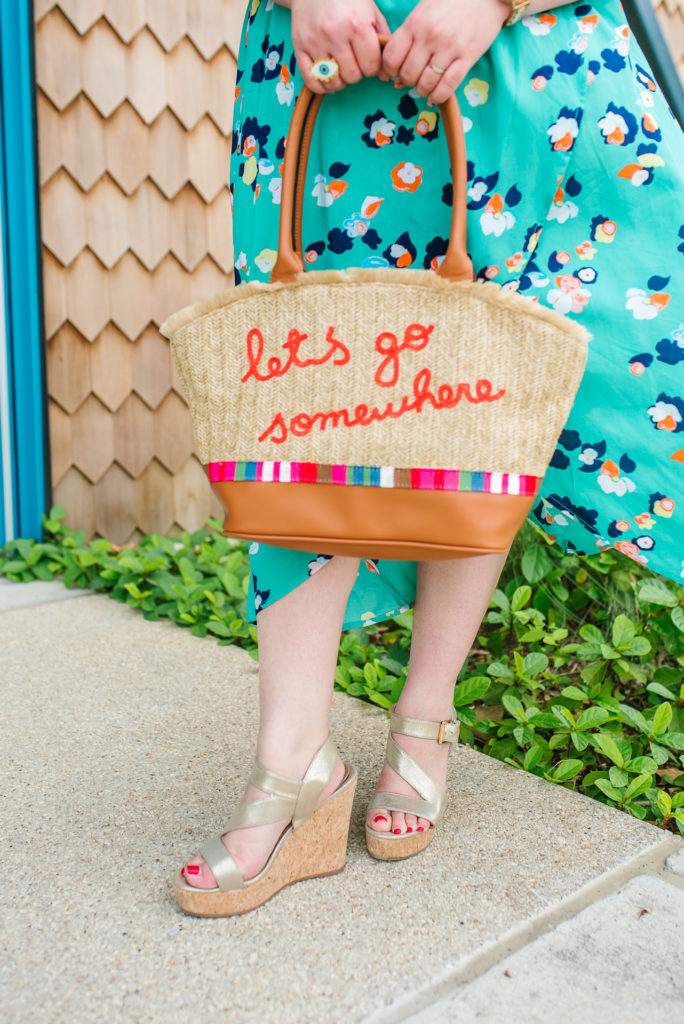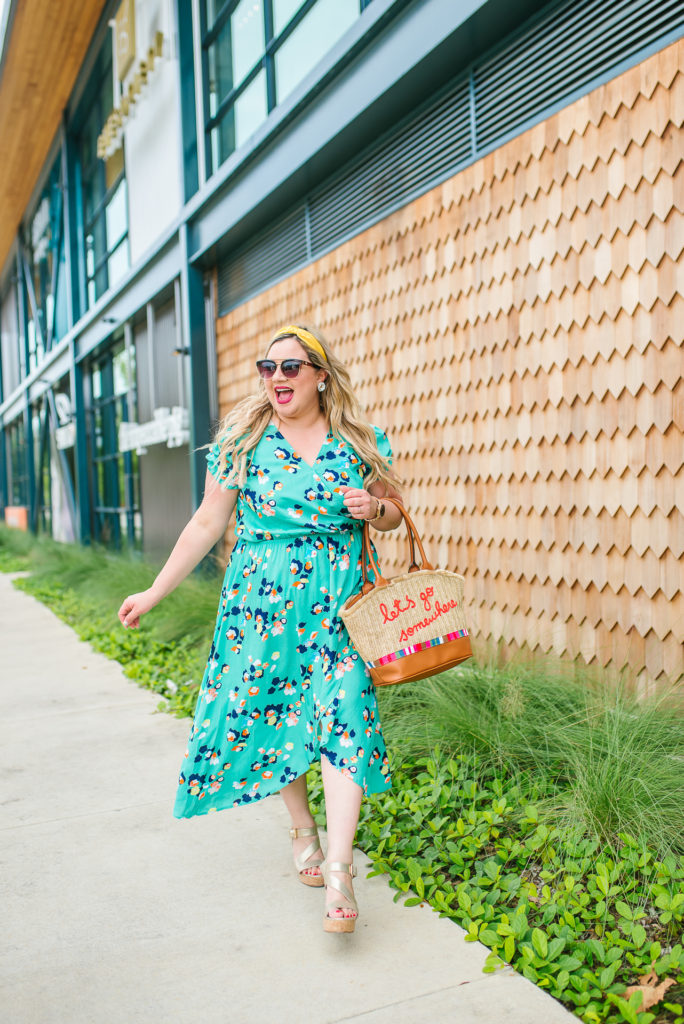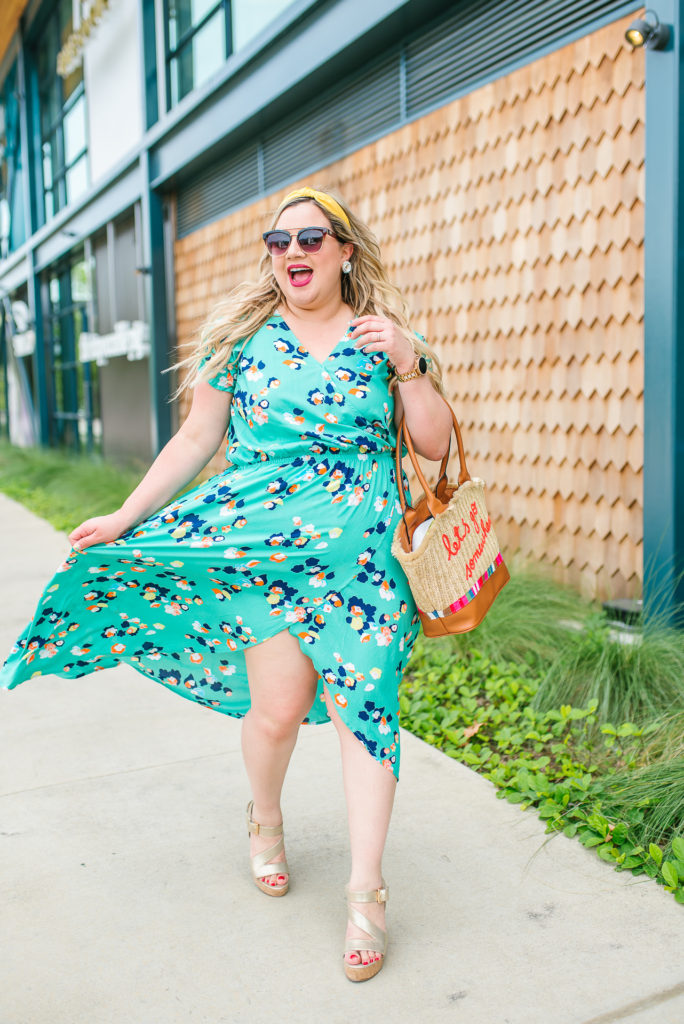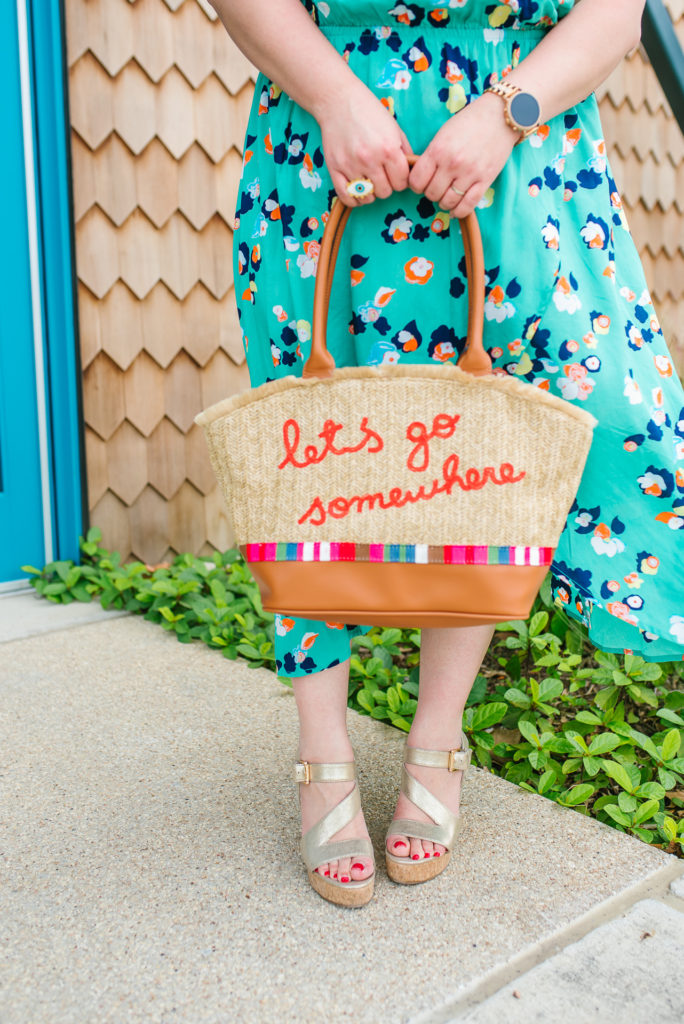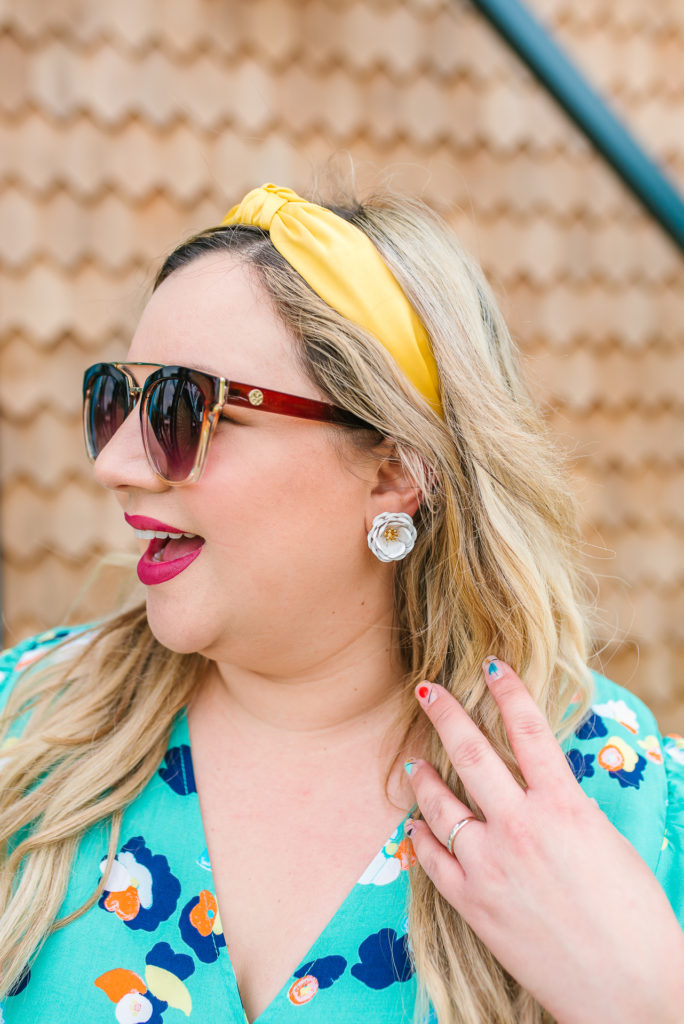 Nail Art by: Venetian Nails at University Commons in Sugar Land, Texas
Facebook Conversations