*H-E-B approached me to partner with them to tell you about their new H-E-B Curbside service. Personally, it saved my life as a pregnant mama in the midst of the Houston summer and now it's making my life easier with my new baby. If you know me, you know I love H-E-B and couldn't wait to shed light on this amazing and affordable service. This is a sponsored post but as always, all thoughts and opinions are my own.
I'm so giddy about this collaboration and I'm so excited to talk to you about Curbside; the new and affordable grocery shopping service at H-E-B.
Curbside: A Great First Impression

So imagine this, about 5 months ago when I was 8 months pregnant and it was 100 degrees in Houston, I really needed to stock up on my groceries at home. I couldn't go to H-E-B because I was on bed-rest and I had serious cravings for very specific things. I was being pickier than usual because that's what pregnancy hormones do to you and I didn't want anyone else doing my groceries!  Complicated right? Trust me, I was frustrated.
When I heard about the H-E-B Curbside service I was stoked! I placed my order/grocery list in the morning through the H-E-B app on my phone. I chose a time slot to pick it up in the afternoon. I even touted it as a new mom essential on my blog back in August because it was so convenient.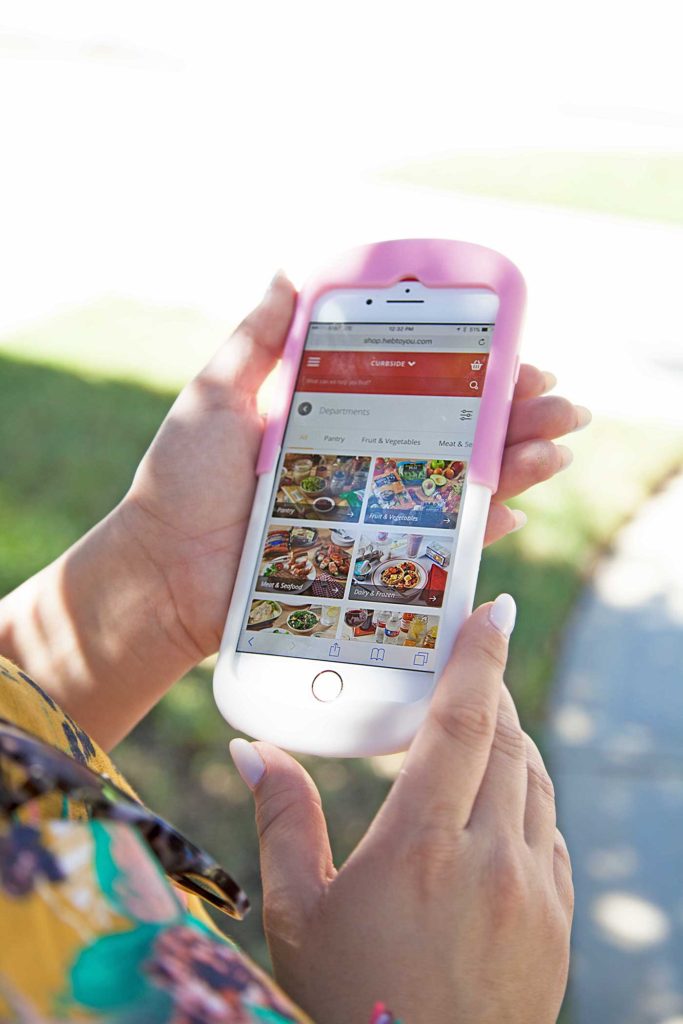 Making my grocery list and submitting it on the HEB app is super easy. Pro Tip: If you can't find an item you usually buy at H-E-B, call Curbside and tell them to add it to your list.
I had my hubby pick up our groceries that afternoon. This was such a life-saver at the moment because he would come home directly from work. This was so great for me and my growing belly because we were able to spend more time together. I wasn't frustrated about someone else not picking up the exact groceries I wanted and that kept us happy the last weeks of my pregnancy.
Cheers To More Time With My Family

Now that I have my three month old who's cute and cheerful but still can't sit-up in the grocery cart, I still need to go on my grocery run but needed a plan. I tried a grocery run with him a few weeks ago and I got flustered trying to manage a stroller, shopping cart and a crying fussy baby. This new mom obviously didn't think it through before heading out!
I honestly prefer staying at home playing with Nicolás Enrique than trying to go to the grocery store with him.
So in comes H-E-B Curbside to save the day again! Our fridge was empty and I found a yummy Broccoli-Cheese soup recipe and needed all the ingredients but had no time to go to H-E-B. I pulled out my phone and placed an order for Curbside in the morning and chose a time slot in the afternoon to pick it up. By the way, this service only costs $4.95!
I arrived to the exclusive Curbside parking spots with my baby tucked in his car seat in the back, texted them and five minutes later, a smiling employee came out with all my groceries. He loaded them into my trunk and even handed me some cookies! (An extra big thank you to Jaime for being  a great sport and letting me take his photo for this post!)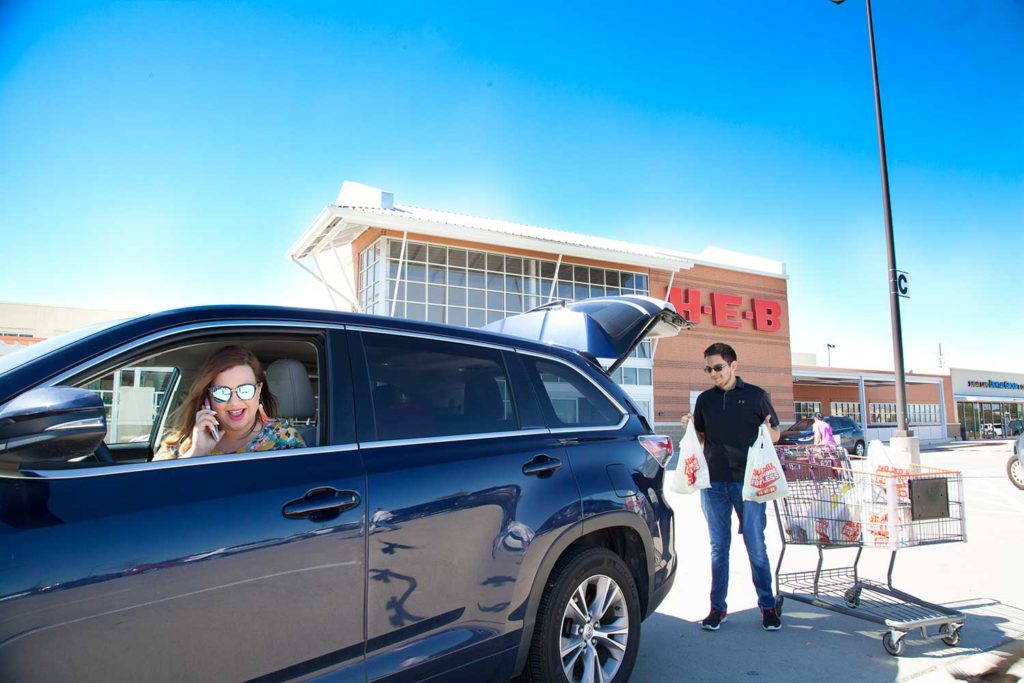 Fun Fact: I can actually create a grocery budget and stick to it since I'm not impulse shopping!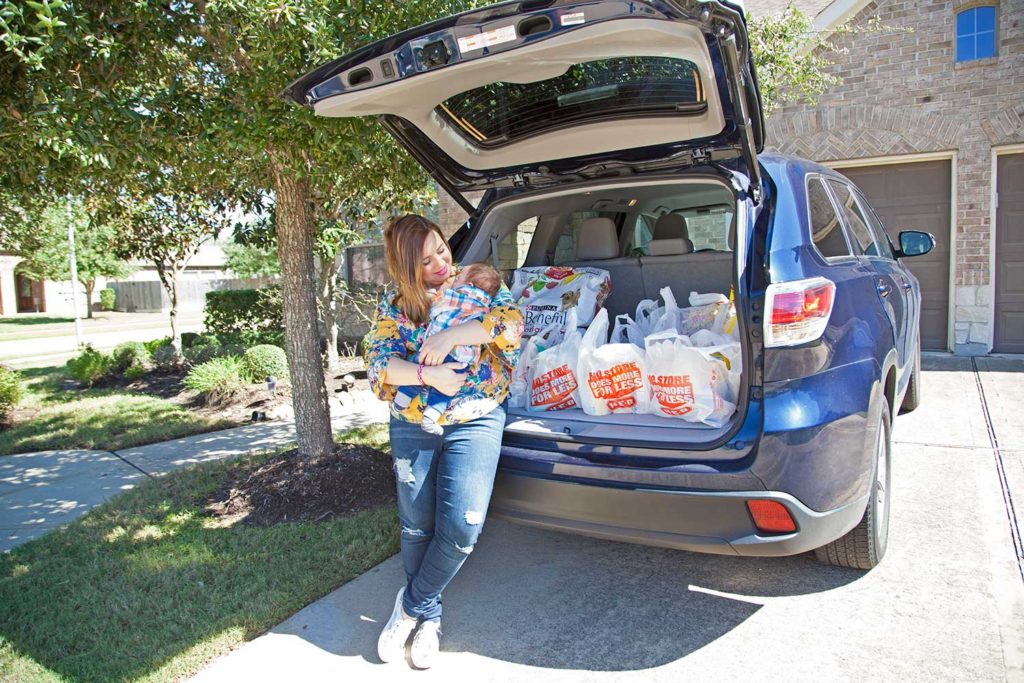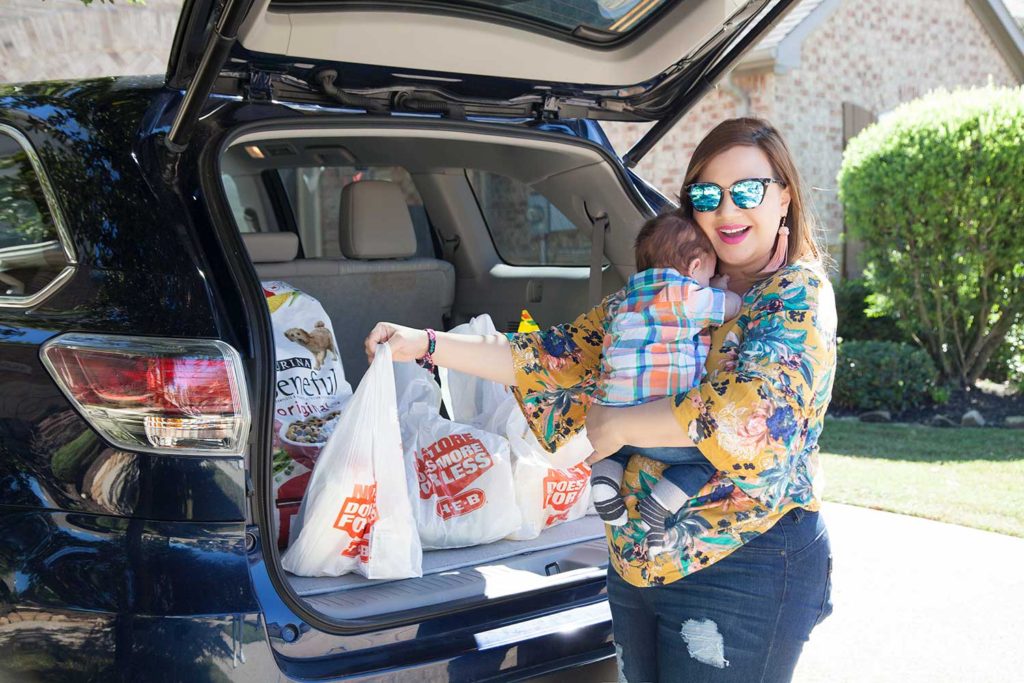 That night, I had time to cook an amazing and Broccoli-Cheese soup for my hubby just in time for Houston's first cold front. He loves soup and I have to say, I'm pretty proud of myself because it was delicious. I would've never had the time to spend more time with Nicolás Enrique and make dinner if I had been looking for the ingredients at H-E-B with a crying baby.
I will say though, I can't wait for little Nicolás Enrique to be able to walk and go grocery shopping with us! Shopping for ingredients for our favorite dishes and Saturday tastings at H-E-B are one of the things we love to do as a couple. For now, I'm psyched H-E-B has my back with this affordable and personal grocery shopping service.
P.S. I'll share this Broccoli-Cheese soup recipe in a future blog post because it's delicious especially in this chilly weather. This soup is a great option if you're a new mom and don't have as much time to cook. It's healthy, comforting, and you can freeze it up and garnish it in many ways.
Have you tried H-E-B Curbside?
What would you do if you had more time because you didn't have to go grocery shopping?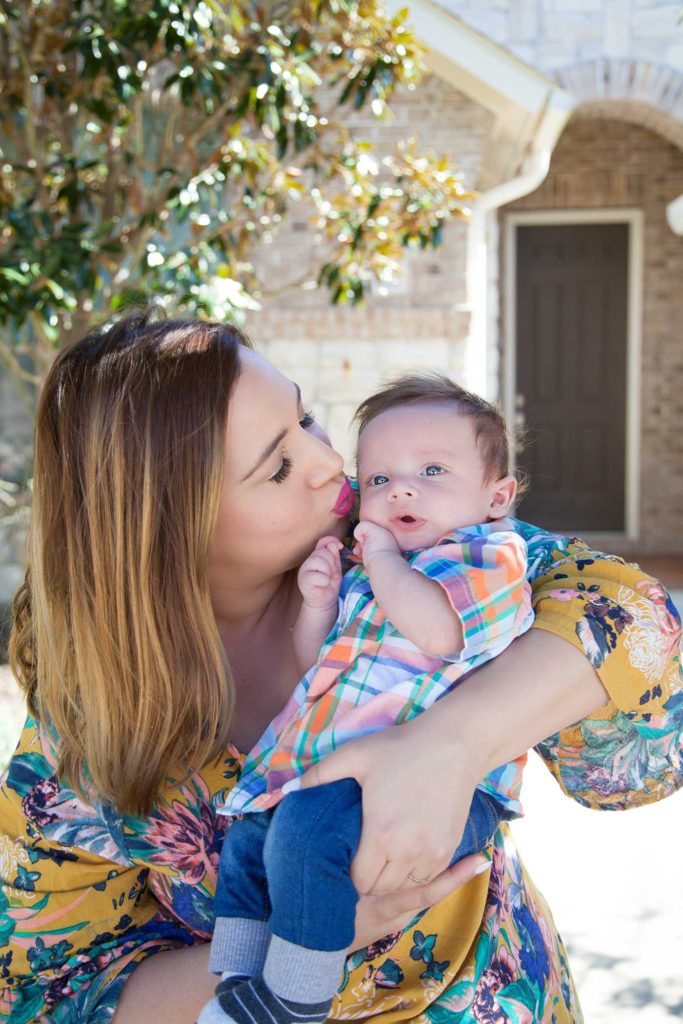 I love spending extra time with Nicolás and not having to take him out of his car seat to pick up our groceries!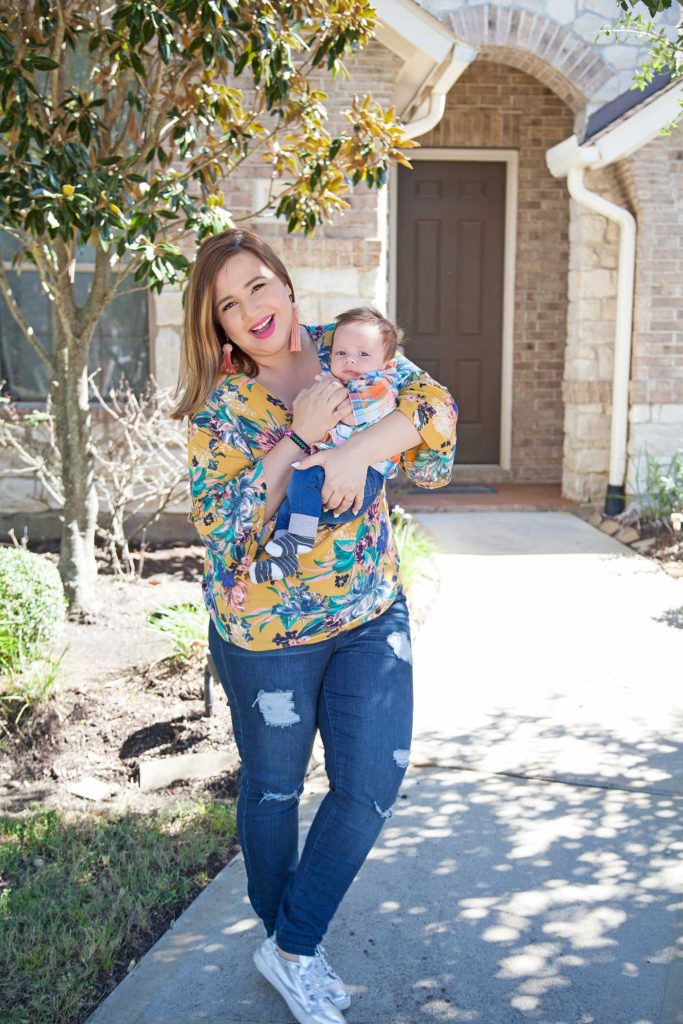 This is a sponsored conversation written by me on behalf of H-E-B Curbside. The opinions and text are all mine.
Facebook Conversations