You can ask my husband my favorite type of gift and he would surely say: The one that is not one gift but many in one! Hahahahaha! It's just so much better to open one cute box and discover many things inside that you love. I rather get many little gifts than one big gift, that's just me.
This started since I was a child and got the cool new Jansport backpack and hiding inside were my favorite metallic pens, notepads, new markers and stickers. It escalated from there! Here, my favorite multi-part gifts to spoil your friends, family and why not?–even yourself!
L'Occitane Almond Enchantment Set $75 (Available at www.Loccitane.com )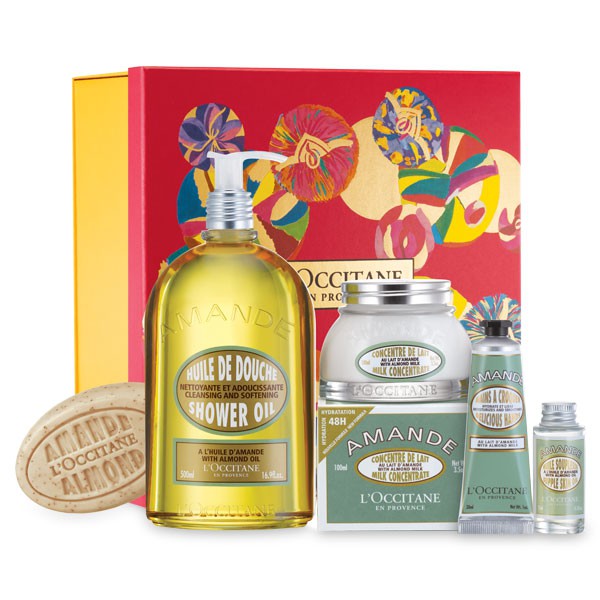 I've talked about this indulgent almond shower oil before because this is the holy grail of body washes.It makes for the most indulgent gift for the new mommy friend in your life or a very dedicated teacher that needs some serious relaxing.
Too Faced La Belle Carrousel $49 (Available on www.TooFaced.com)

Too Faced always has neat packaging but this one really hit it out of the park with its carousel theme full of eye-shadows, blush and mascara.
Juicy Couture Viva la Juicy Nail Duo Kit $40 at Ulta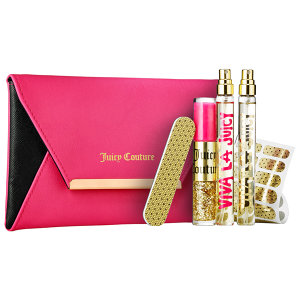 This cute hot pink clutch holds some Viva la Juicy roller ball perfumes, nail stickers, nail file and hot pink and gold glittery polish. I would seriously have trouble giving this one away! LOL
Stila Sparkling Rose Gift Set (Retail Value $117) $39 (For a Limited Time)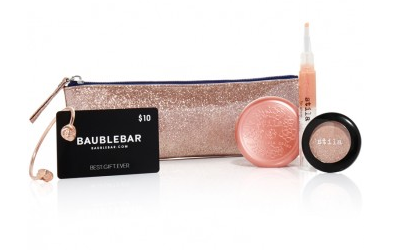 My favorite accessory store online, Bauble Bar, teamed up with Stila to bring you a blush glittery make-up bag and a rose gold bracelet in one same set. Even sweeter: you get a $10 gift card to shop at Bauble Bar! For a limited time you can get it for $39 on their Holiday Shop! (So it's really just $29!) Get it here.
What type of gift do you like to get and give?
Facebook Conversations