A Fare Extraoridnaire, a Houston catering company that provides gourmet meals delivered right to your door sent me a sample of their Mother's Day Menu and if you don't have anything planned yet, this is your best bet! Mom truly doesn't not want to cook, clean or think about what's going to happen on Mother's Day so let AFE take care of it.
They prepare everything fresh to order and I could taste it in every bite of the meal we enjoyed. I'm happy that there were two hungry guys ready to help me devour the meal after I photographed it.
You can order DELIVERY or PICKUP by filling out their easy form online or you can call them at 713-527-8288 and place the order. Call them ASAP.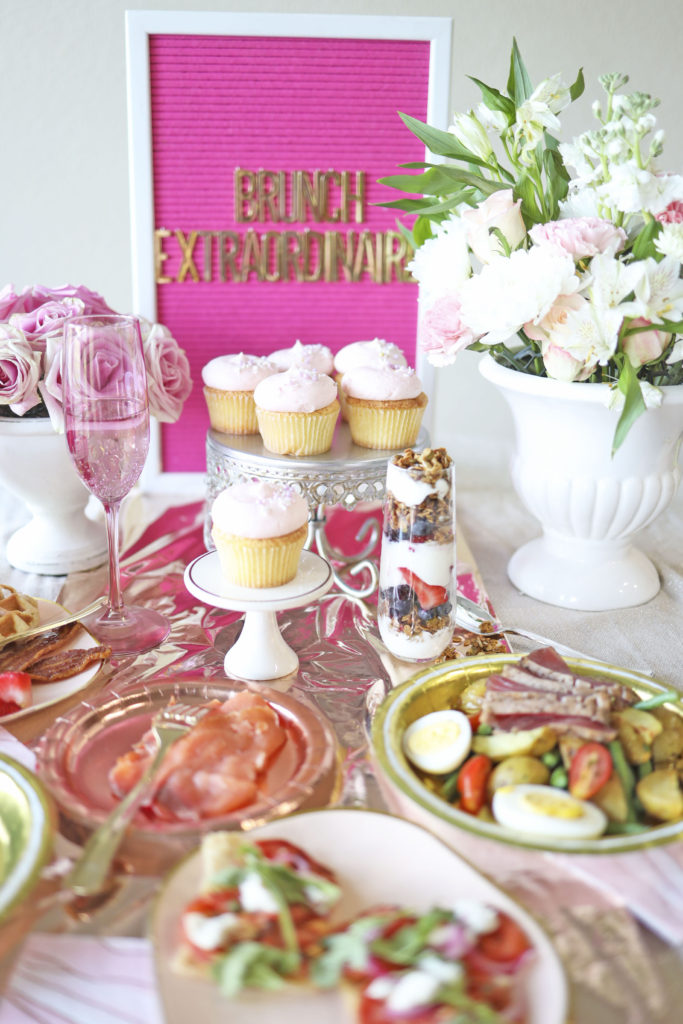 These are my tips to set-up a Mother's Day Brunch:
Use different plates in the same color family. Check out the Sugar and Cloth fancier paper plates on Amazon, HEB (where I got the rose gold plates in these photos) and Target (they always have cuter paper plates). I also found plastic silverware that looks liek the real thing! Bets part: throwing it all away at the end of the meal.

 Instead of scattering decoration in many areas, focus on one area so it has more impact.


Use a letter board to write a message to mom or your them.

Use cake stands in different heights for desserts.

Decorate with flowers.
This is what we ordered from A Fare Extraordinaire
Nicoise Salad with Rare Ahi Tuna
Pink Lavender Cupcakes
Croque Monsieur
Leige Waffles
Maple Glazed Bacon
Yogurt Parfaits
Roasted Tomato Tarts with Smoked Salmon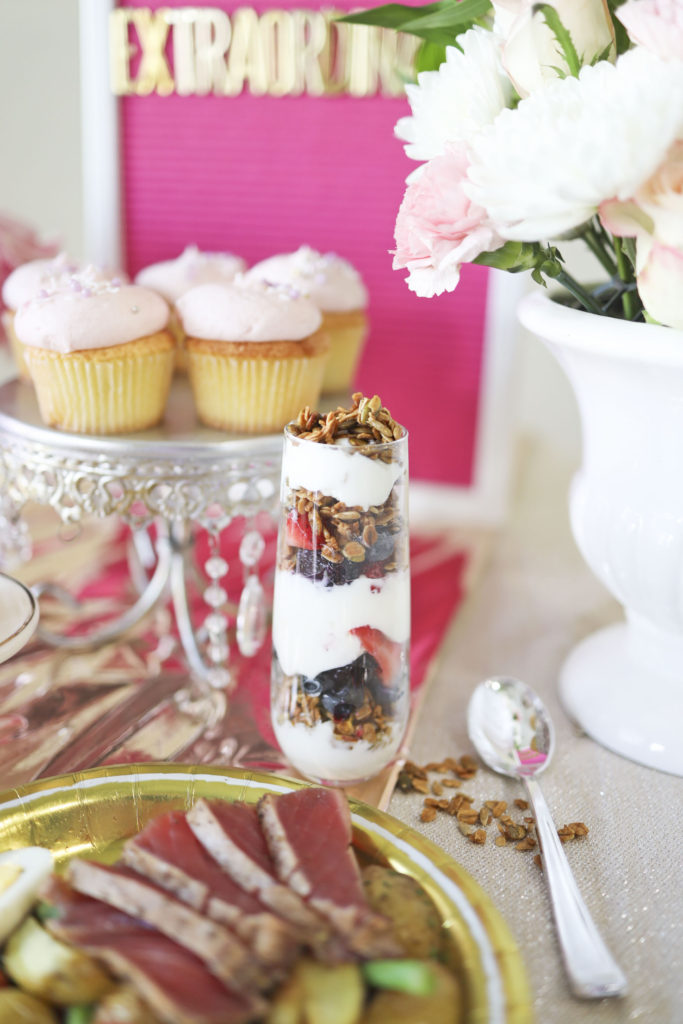 Heavenly yogurt parfait with their house made granola–delicious!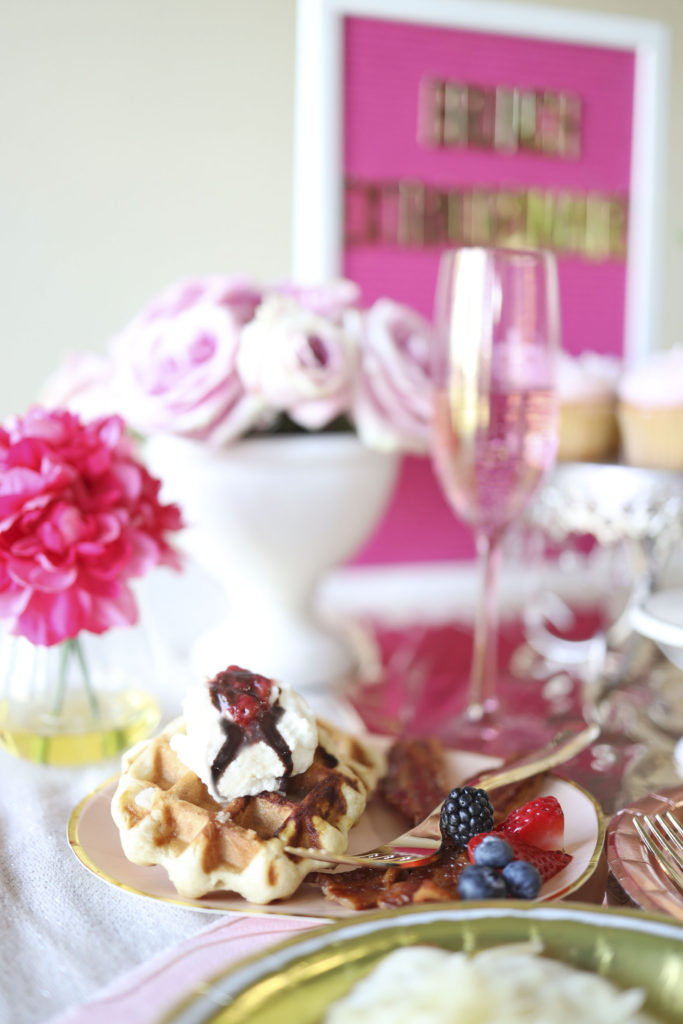 Did you know these waffles have little nibs of sugar that caramelize when made in the waffle iron? It's a sweet surprise when you bite into them!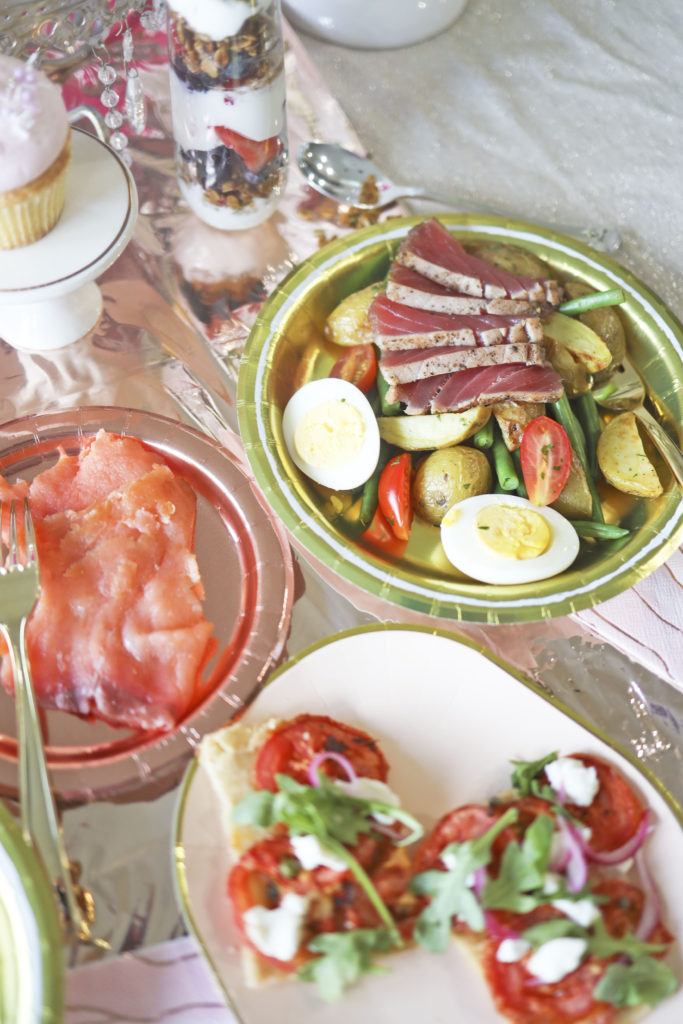 The roasted tomato tart with smoked salmon was my favorite and can you believe I don't love tomatoes?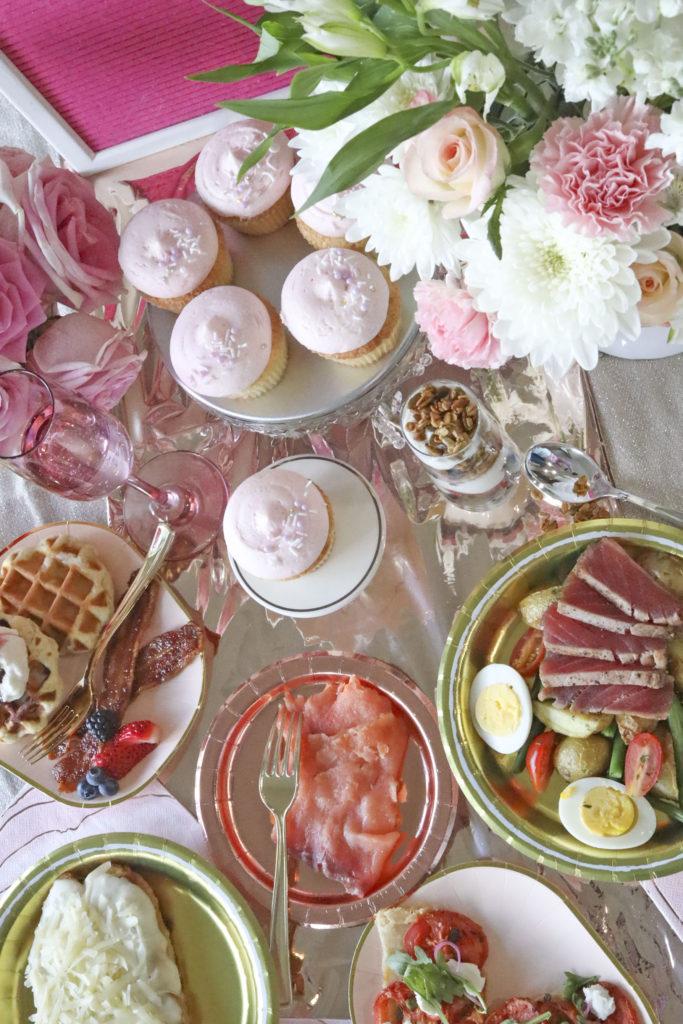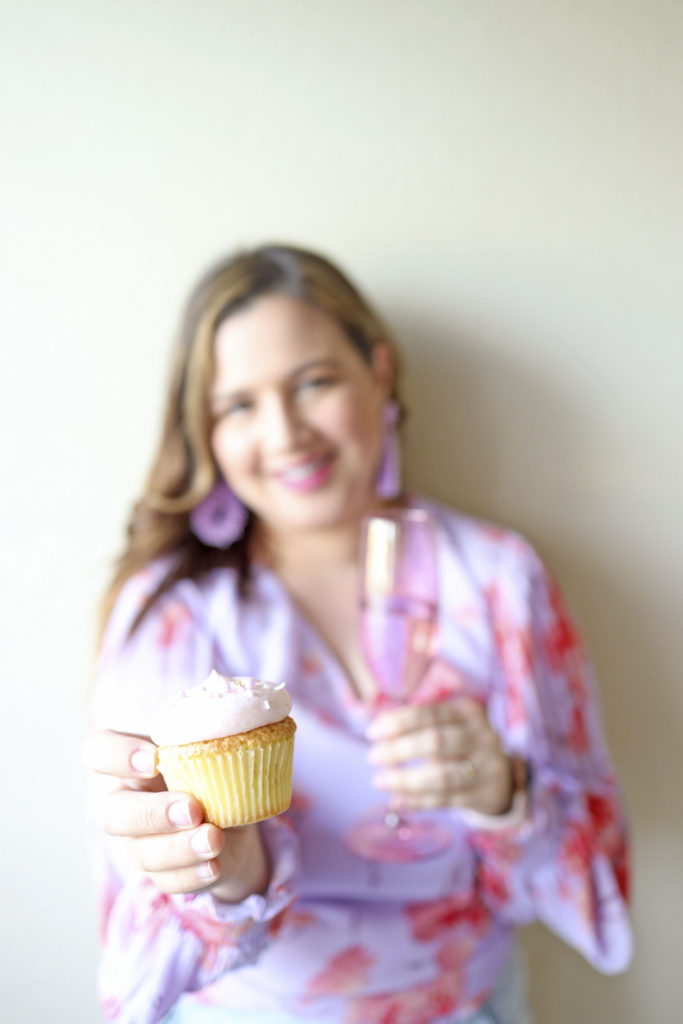 Cheers to an amazing Mother's Day! How will you be celebrating?
Facebook Conversations