*this post contains affiliate links which means that I get commission from any purchases you make from the links that you click.
My son turned 4 and we knew immediately the them of this birthday party: Lego blocks! He loves Lego blocks and in school, that's all he plays with too. We know because his teachers send us pictures of him at the block station during his free time and he's also obsessed with playing with them at home. He's gotten so good at making towers, cars and houses–we can only dream of the possibilities in his future when we see him build these type of things!
Nothing made us happier than seeing the joy on his face when his friends from school and family walked in and gave him the biggest birthday hugs. He knew that the party was for him and we could see the unending joy on this face! You know what else made us happy? Not hosting the party at our house and getting to see all the friends we missed seeing during the year of the pandemic.
I hope you enjoy how I planned this and let me know if you have any questions! Vendors and all party favors are linked below.
The Invitation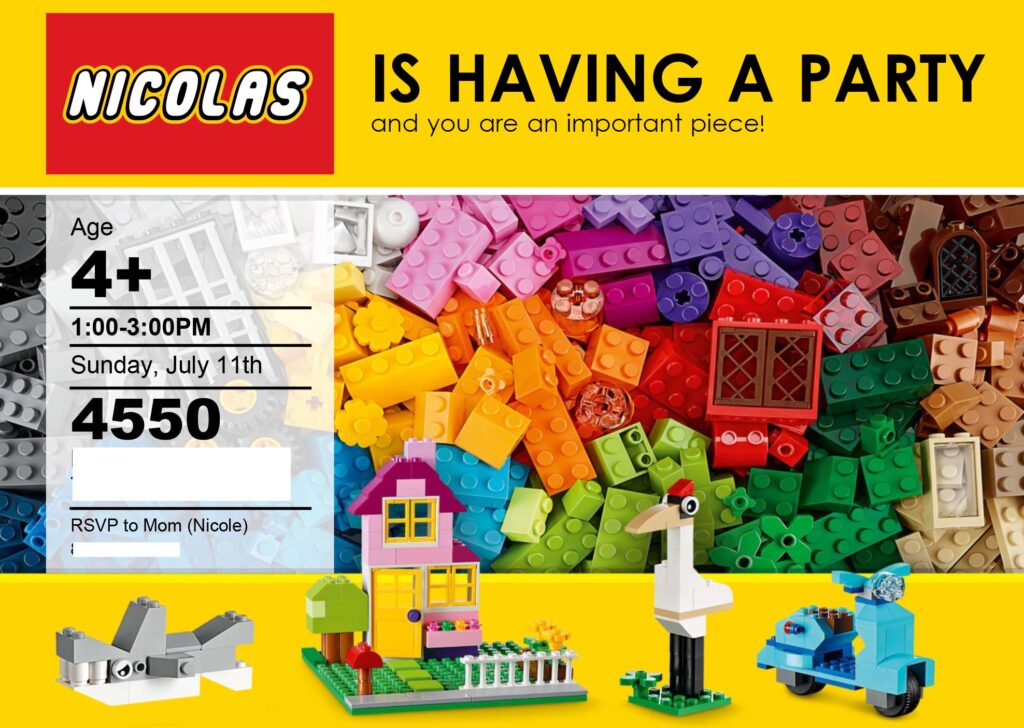 I got the invite on Etsy and it was a hit. All I had to do was customize it and print it at my local Fedex. I sent printed versions to his classmate sin school and sent a digital version to family and friends.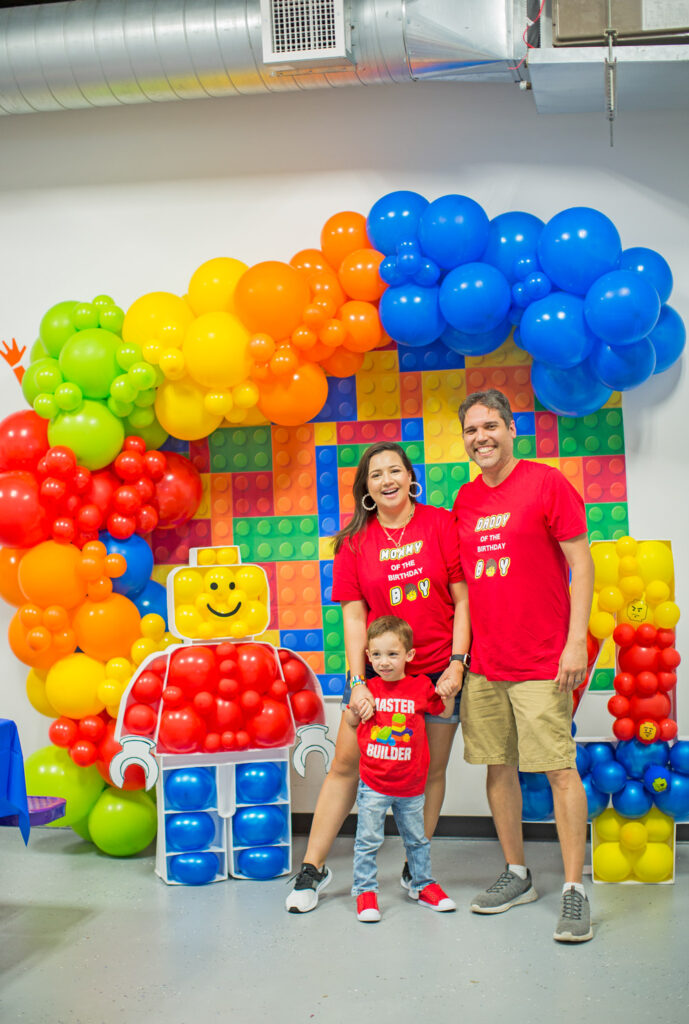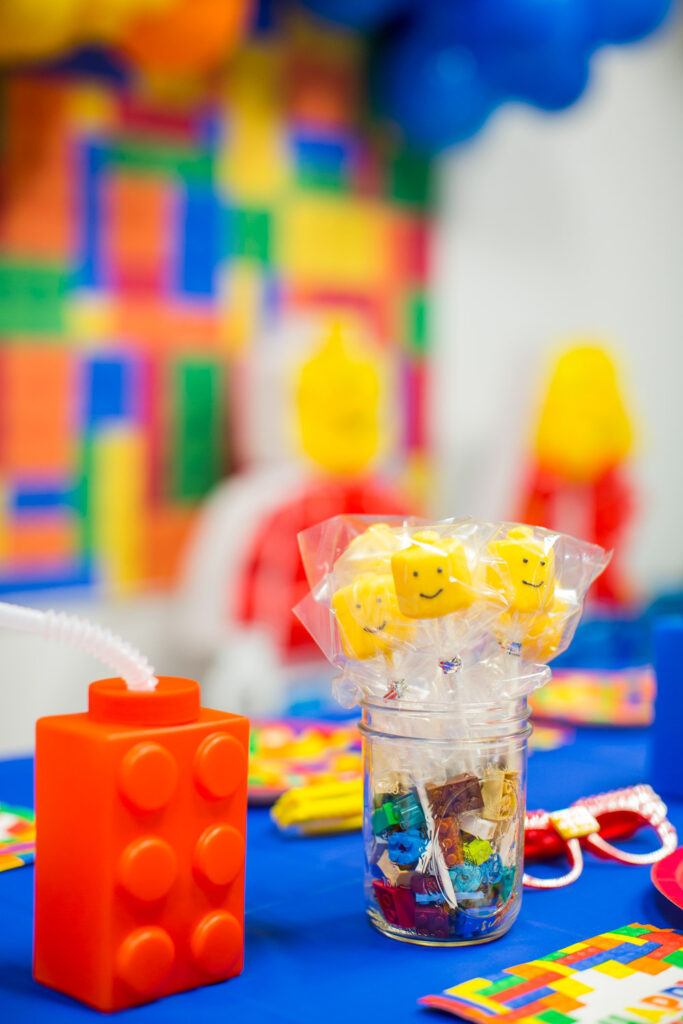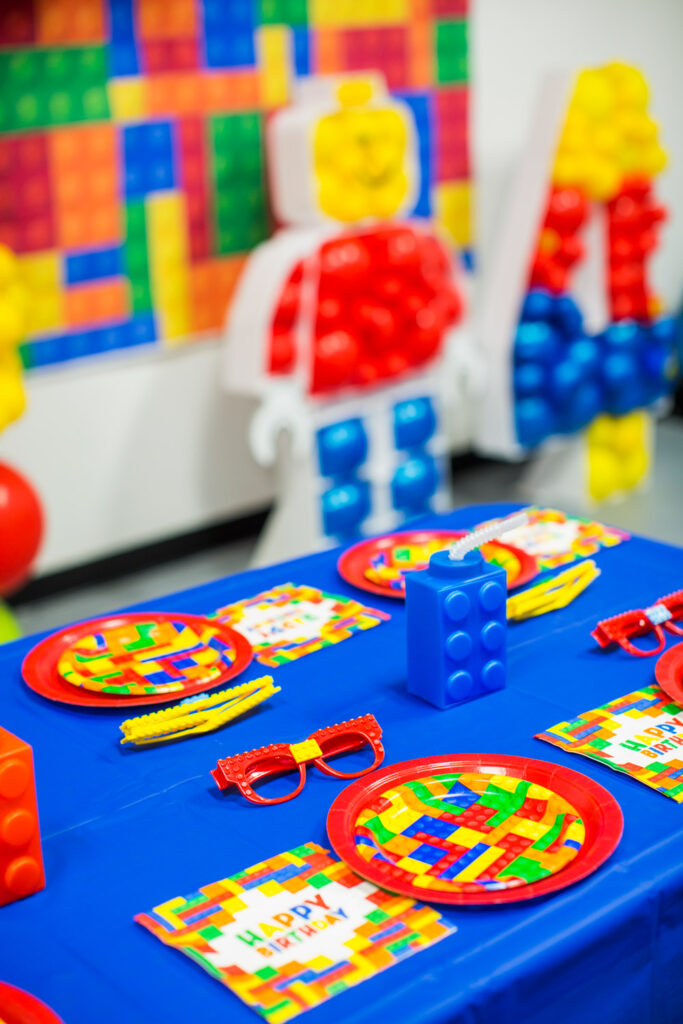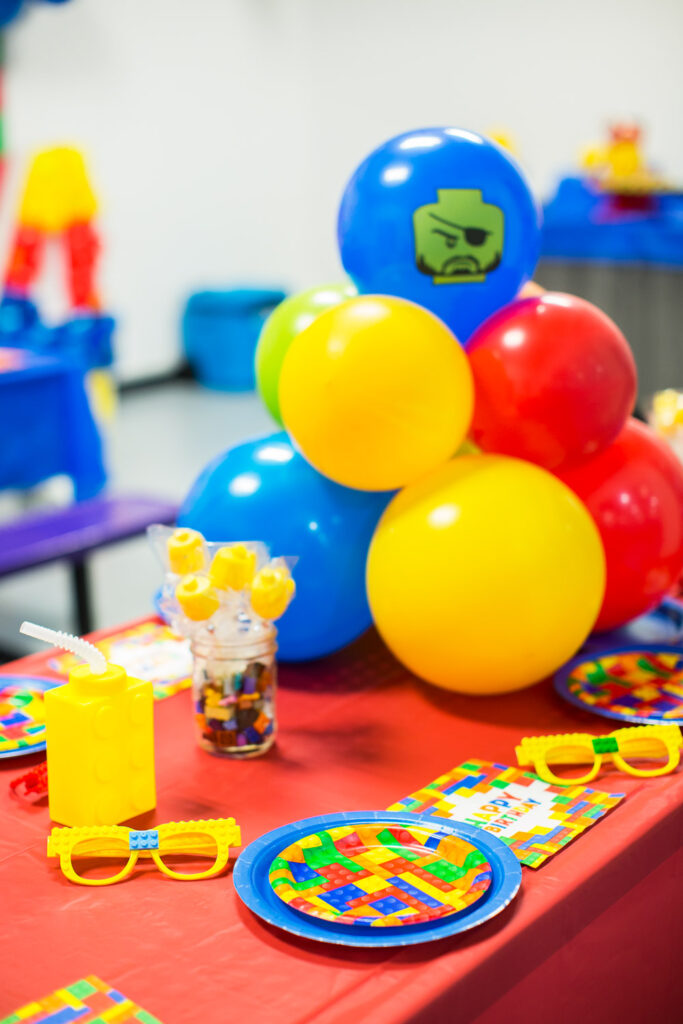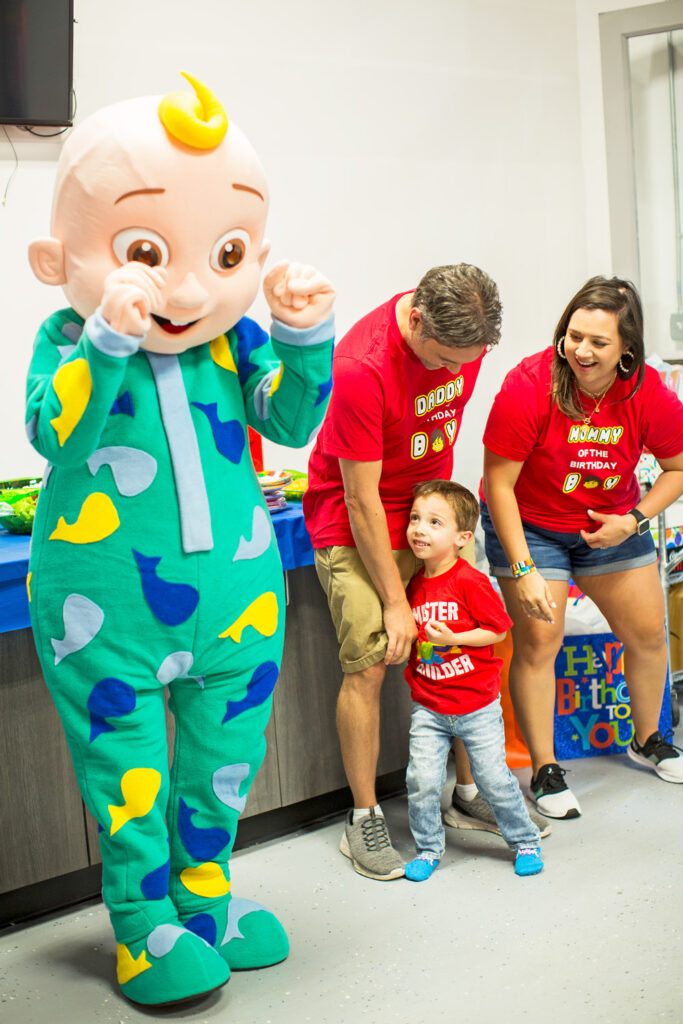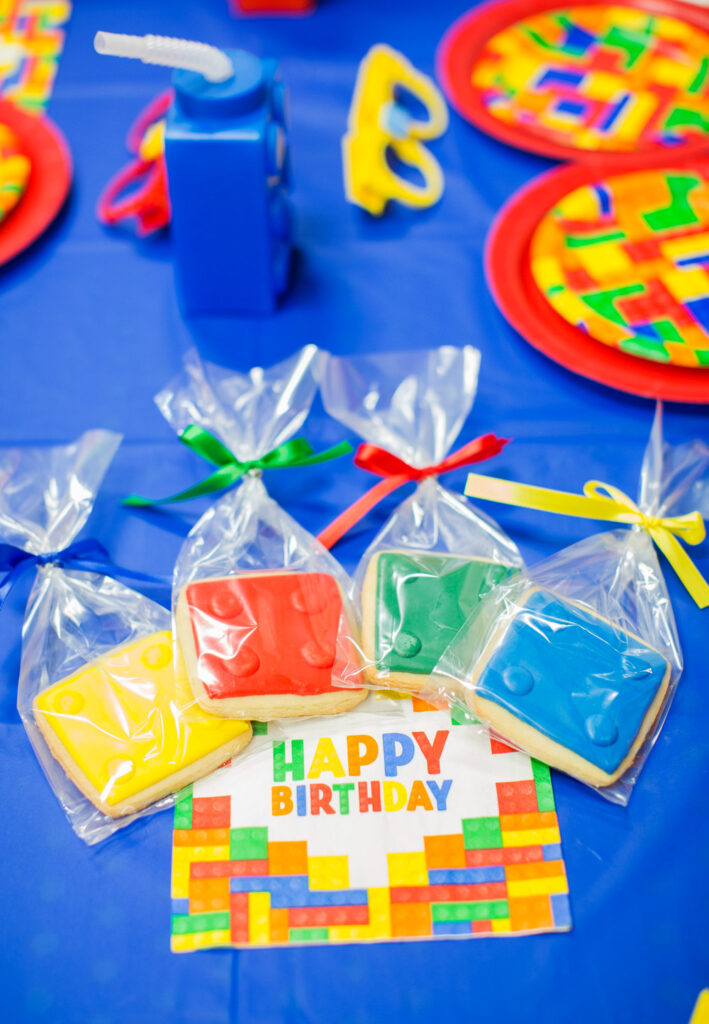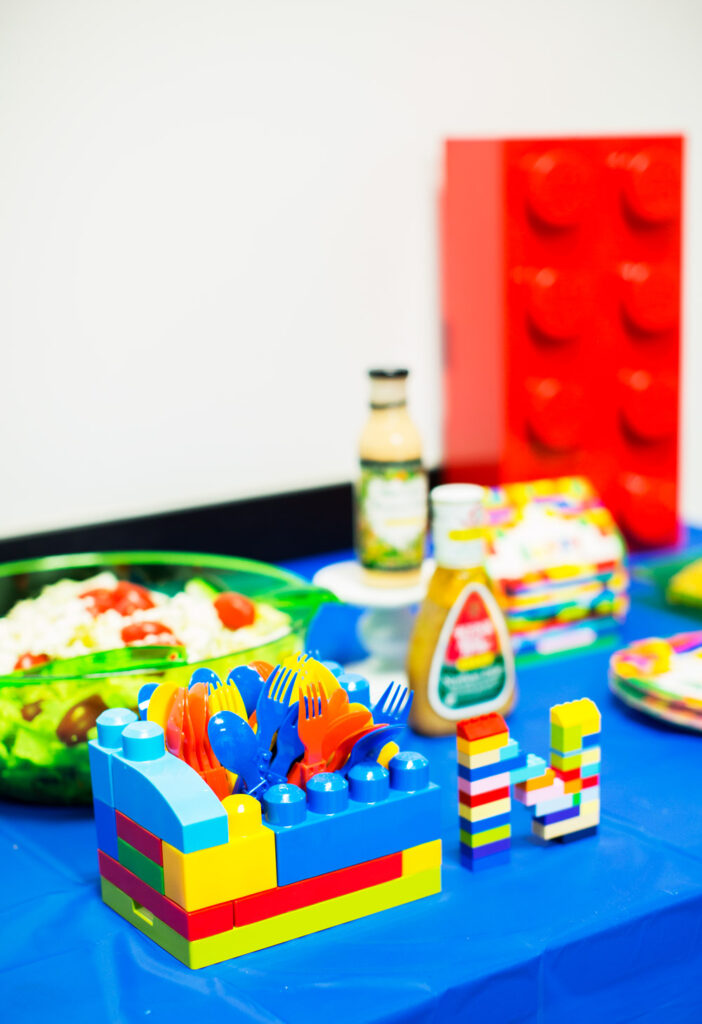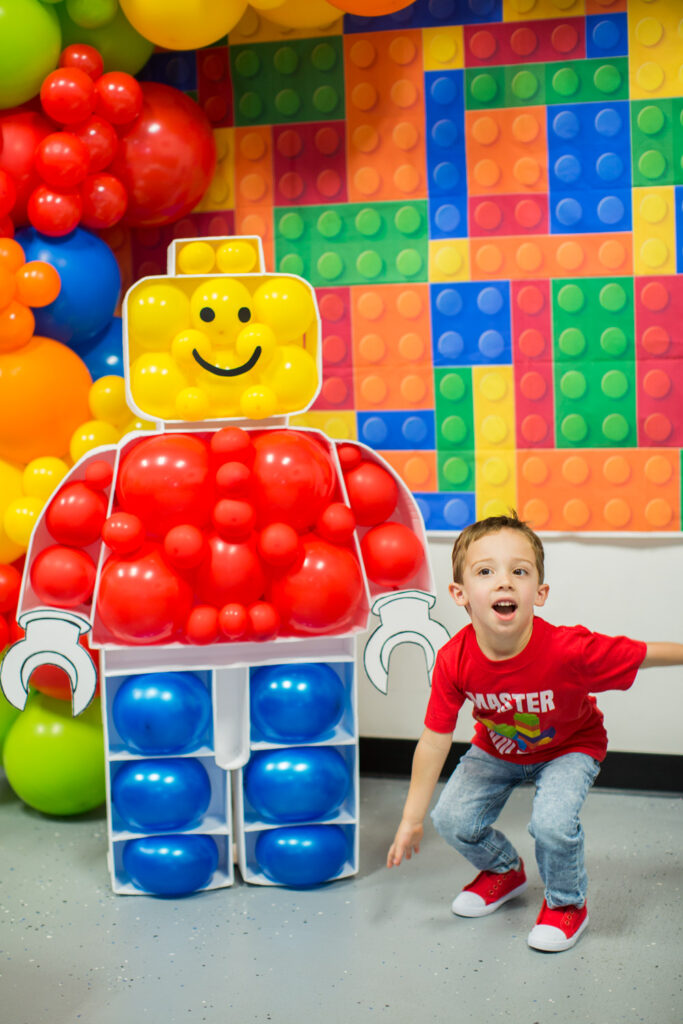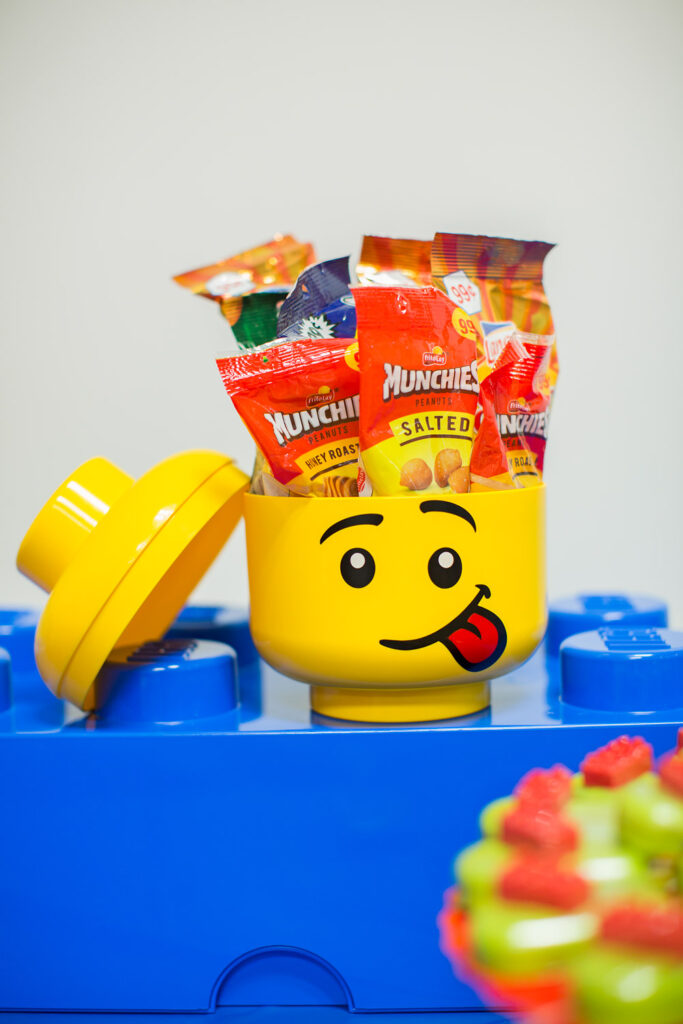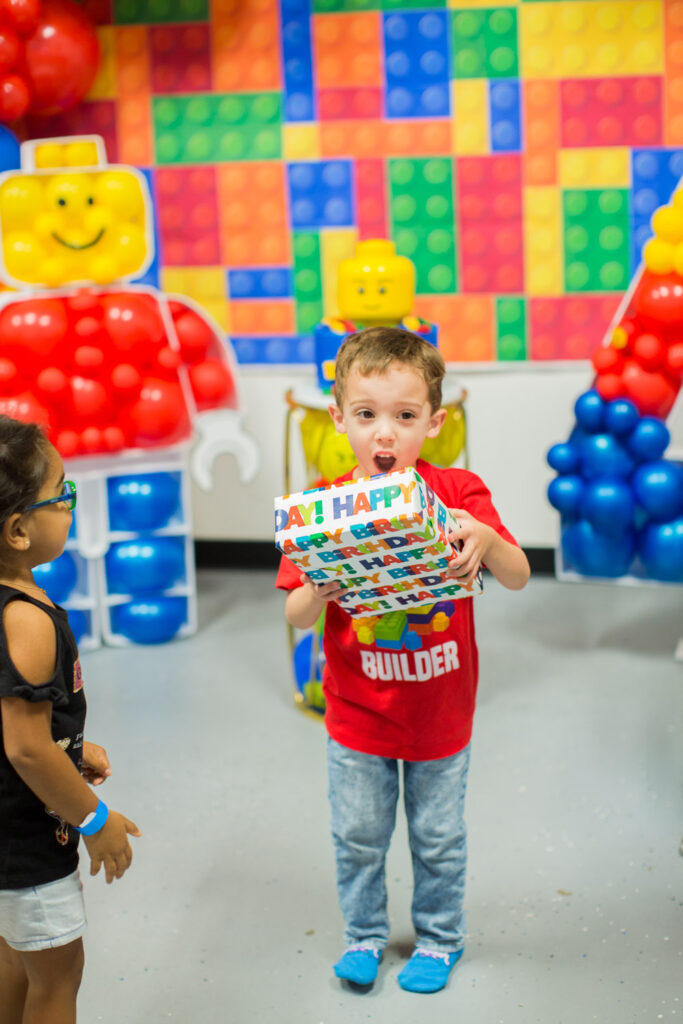 Party Vendors
Cake/Lego Cookies/Lego Heads on a Stick: Maris Sweet Cake
Balloon Garlands & Characters: Grace and Co TX
Mom and dad Matching Tees: Grace and Co TX
Mini Beef & Chicken Empanadas: Sweets by Belen
Cocomelon character: Magic Funny Mascots
Photography: Sharon Nicole Photography
Party Favors:
Lego Custom Crayons by BeckBeck
Lego Cakesicles (made by me with Fancy Sprinkles Easy Candy and Prism Powder)
Facebook Conversations