I have a weakness for Reese's Peanut Butter Cups and during the stay at home order we didn't get any Easter candy so I started looking in my pantry to what I could make that would satisfy my sweet tooth. These three ingredient peanut butter cups are made with pantry staples, are no bake and I'm sure your kids would love to help you make them just like Nico loved helping me with the sprinkles.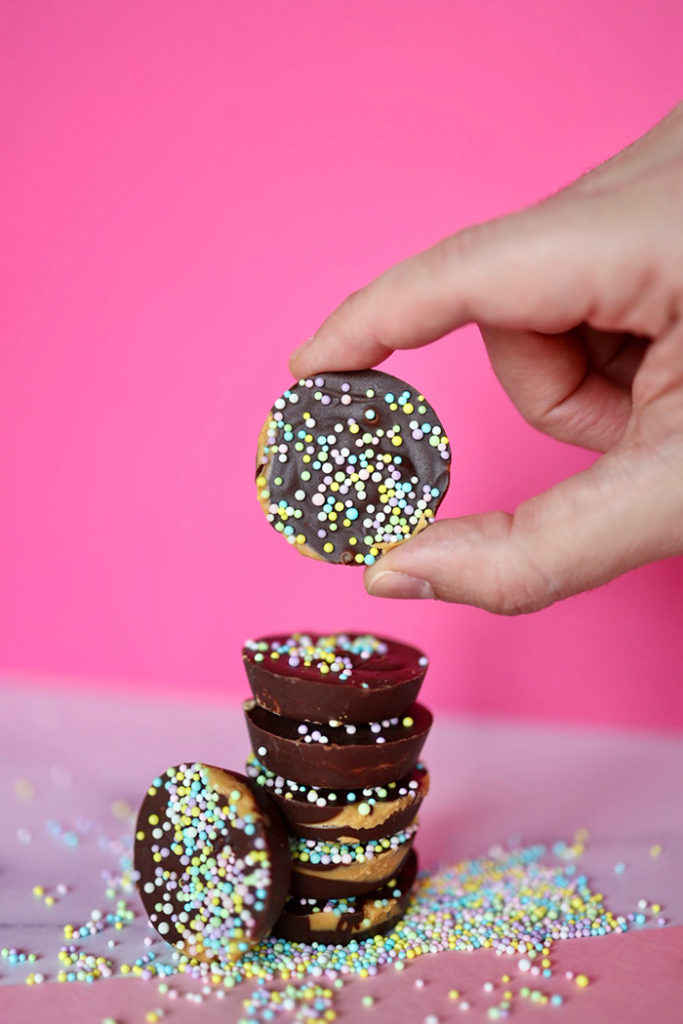 I found this recipe on the back of my Lily's Stevia Sweetened Chocolate Chips but it took a few tries to find out how much peanut butter I should be adding and how to get them out of my muffin tins without destroying them in the process. By the fifth time I had the perfectly decadent peanut butter cups with just the right amount of peanut butter.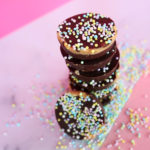 Peanut Butter Cups - Sugar Free
I love this no bake, easy 3-ingredient pantry staple recipe that you can make with your kids!
Ingredients
1

bag

lilys sweets chocolate chips

sweetened with Stevia

Peanut Butter

or almond butter, sunflower butter, cashew butter

Coconut Oil Spray

or any baking spray

1

Mini Muffin Tin

silicone one works best but traditional metal one is great

1

sheet

paper towel

Sprinkles or any topping like sea salt, M&Ms, chopped nuts
Instructions
Melt the bag of chocolate chips over a double boiler (please Google how to do a double boiler. Really easy I promise)

Fold the paper towel & spray it with coconut oil. Use this to lightly grease the mini muffin tin (this will make it easy to pop out your finished PB cups!).

Fill the mini muffin tins with 1 teaspoon of the melted chocolate. If there are spots that are not covered in chocolate, lightly bang the muffin tin on a flat surface to even out.

Scoop 1/2 teaspoon of peanut butter right in the middle of where you filled the chocolate. The purpose is to let the peanut butter touch the edges of the tin because this will make the PB cups be stick on the sides & it harder for you to get your PB cups out.

Scoop 1/2 teaspoon (or a little more if needed) on top of the peanut butter to cover completely. If there are spots that are not covered in chocolate, lightly bang the muffin tin on a flat surface to even out.

Use your favorite toppings & sprinkle them on top. I used sprinkles.

Cover with aluminum paper & place in the freezer for 30 minutes! // Take them out, pop them out & ENJOY! Store in the fridge & take out 10 minutes before eating.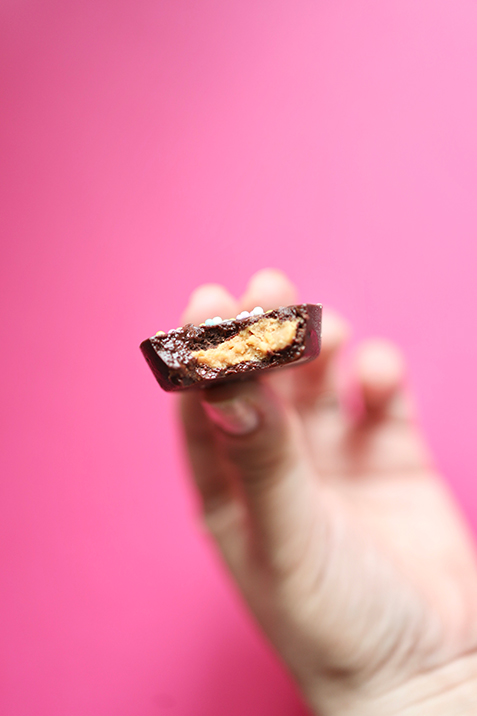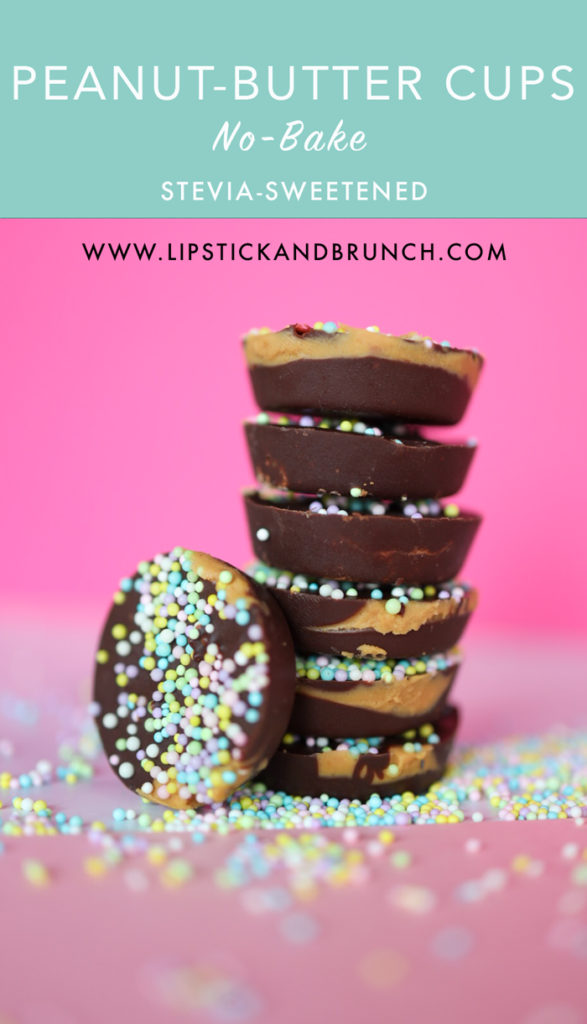 Facebook Conversations