This season I have been getting a lot of make-up pr samples at my door and I've noticed an influx of all-in-one make-up palettes. As a new mom I've been loving them! I usually always wear a full face of make-up when I go out so these palettes have been easy to stash in my tote or diaper bag so I can put my face on when I get to where I have to be.
SHOP THE PALETTES:

I remember my mom used to have a lot of Lancome make-up travel kits and I always wanted one so I would steal hers, touch it (hahaha sorry mom) and then put it back. I wouldn't actually put the make-up on because I didn't know how but I was overwhelmed with the colors, textures and the beautiful cases.
Check out these beautiful make-up palettes I found! I've included the prices so you can make an informed decision and either buy them in-store or click on the links below so you can purchase online. Remember though, Mother's Day is this upcoming Sunday, May 13!
I thought the name of this palette was hilarious because my mom always used to say "don't talk back at me when I am scolding you for a bad grade/boyfriend etc." But oh well, that is definitely not the reason why this palette made the cut but I can't help but think about it when I read the name. This palette  is the best bang for your buck in my picks because it has the most array of eye shadows, blush shades and a detachable mirror.
The most feminine, floral blush packaging combined with MAC's undeniable quality is probably one of my favorites of this whole line-up and yes, it's mostly because it's pink and the lipstick smells like vanilla. There's two collections in this line done in collaboration with beauty vlogger Patrick Starr and the eye shadow palette, lip-gloss, lipstick and bronzer/blush combo are all together under $50! I predict these will run out fast!.
Inspired by Laura Geller's favorite vacation spots (there's another palette in this line called Montauk ) in the East coast, these palettes include everything you need to transition your look from day to night in the city or on vacation. Both palettes include 4 eye shadows, a bronzer and a blush.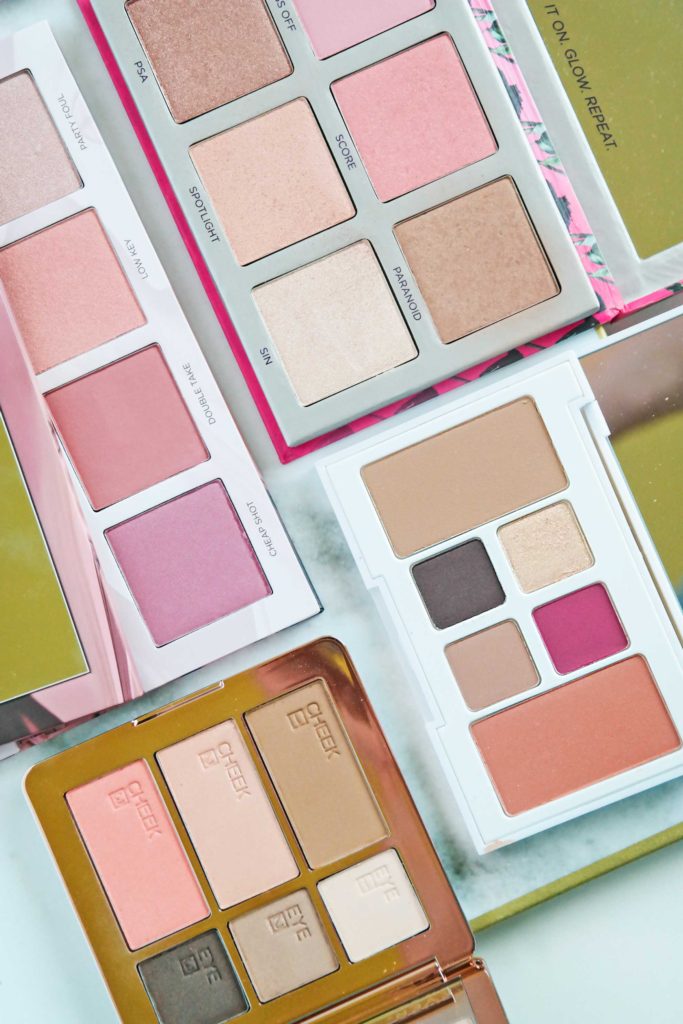 I honestly don't know why it's called a highlighter palette because this baby has blush, bronzer and highlighter all in one convenient case! I personally use this one every single time I do my make-up and I use two to three shades (a bronzer, blush and highlighter) every time depending on whether if I'm going out during the day or at night. Bonus: These also look gorgeous as eyeshadows!
If your mom is very low maintenance ad gets easily overwhelmed with too many eye shadow colors then this mini palette is a great add-on gift to anything else you get her. All the shades blend smoothly and easily and the cute little case fits in the tiniest of make-up bags.
The lipstick loving mom will adore the array of shades and rich matte formula and smooth finish of these lipstick palette created in collaboration with one of my favorite Latina beauty vloggers: Dulce Candy. I loved mixing and matching shades and the intensity of color I got with one lip brush swipe (these are not lipglosses). Bonus: These lipstick are also meant to be used as cream blush by dotting and blending with your fingertips.
So this is the only palette not under $50 in my line-up but I had to show it to you! The elegant, white packaging is reminiscent of Tom Ford make-up and the products inside all have numbers indicating where to apply or in what order to apply your eye shadows. Each case also includes a tip sheet so your mom/bestie can achieve a natural and flawless look. There's two shade ranges in this line and I usually use the lighter one on my fair skin. These are talc-free and have diamond powder as an ingredient for extra glow not glitter.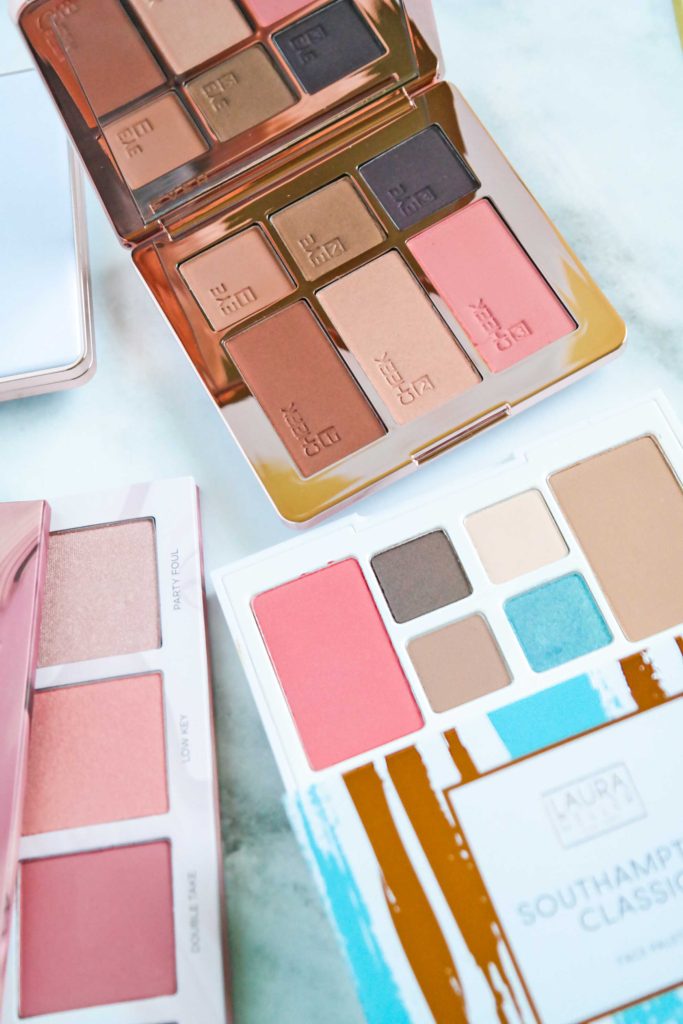 SHOP THE PALETTES:

Facebook Conversations