*This is a sponsored post by Mirum but as always, all thoughts and opinions are my own.  
I always get so excited when Spring/Summer rolls around because to me it's a fresh new start, a brand new season in all the aspects of my life that I'm passionate about: my clothes, skincare and make-up. I've never purged my closet or office as much as I did this time around but I think it had to do with thinking it was going to make my life easier and less cluttered as a mom which it has. I'm so proud that Spring cleaning was an actual thing happening at my house\and I focused on many areas that I come in contact with everyday. It's easier to get ready in the morning and these little changes make make me more productive and make me feel better about myself.
Here's a check-list of things I did and that you can do as well to welcome Spring into your everyday routine:
Clean Out Your Make-Up/Skincare Bag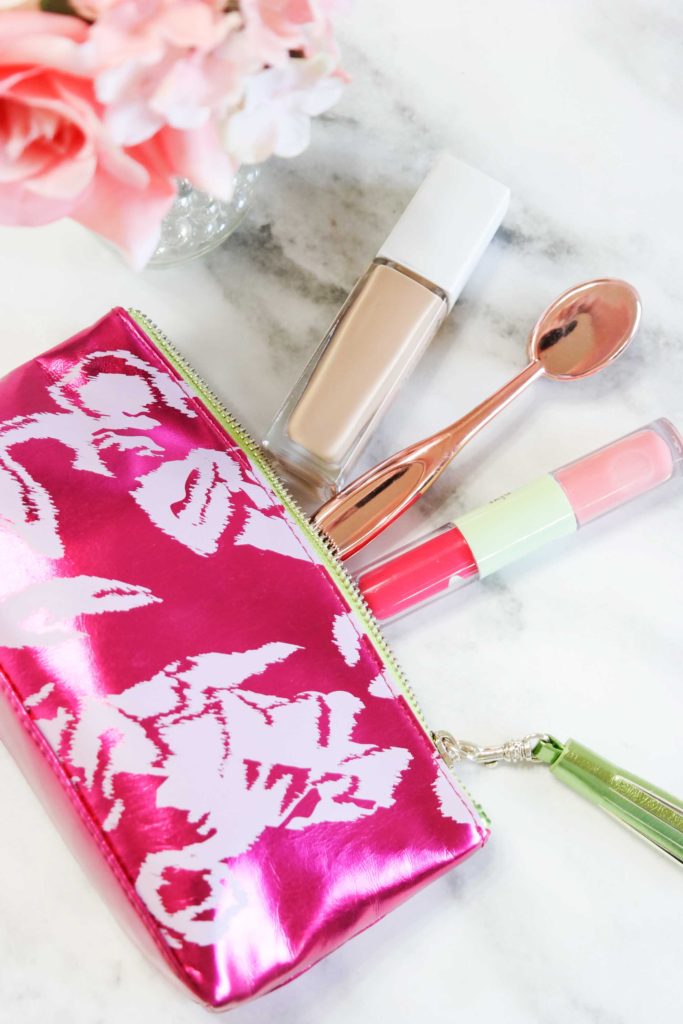 If your make-up bag is really dirty on the inside replace it with a new, clean one. Toss any broken make-up or melted lipsticks.
Toss that mascara that you've had for more than six months and wash your dirty make-up brushes which might be making you break-out. Replace winter's foundation for a lighter formula that will work best in humid hot heather like the one in Houston. You can also switch powder to cream blush which melts on your cheeks and gives you a pretty glow. The same goes for skincare products: if you were using really heavy moisturizing formulas save those to be used at night and switch to a gel moisturizer with sunscreen during the day.
Switch Up Your Scents in the Shower

I don't know about you but I am more excited to wake up in the morning when I know that there's coffee brewing and refreshing and exciting new skincare products waiting for me in the shower! I recently bought the first-ever Caress Botanical Shower Foam at CVS  and I love the luxurious feel of the foam and floral scent that makes my skin (and whole bathroom) smell like a garden! The foam is so thick you don't even need a loofah to rub it all over your body! It's definitely a pick me up on mornings where the baby is crying or being fussy and I need my day to start on a good note. The two scents I tried are the Caress Orchid and Coconut Shower Foam which is floral and refreshing while the Caress Iris and Vanilla Shower Foam is more musky with a touch of sweetness from the vanilla.

If you want to try them, for a limited time only buy 2 Caress at CVS for $10 + get $2 ExtraBucks (when you buy 2). Offers valid 4/29/18–5/5/18. ExtraBucks® Rewards offer limit of ONE (1) per household with card.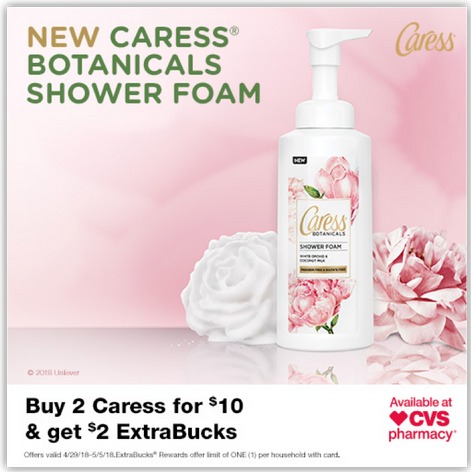 Clean Out Your Closet & Donate
Recently, I packed up a few huge bags of clothing that I hadn't worn in years, shoes that had never seen my sidewalk and just a bunch of new things with tags; how embarrassing! Some I gave away to my mom and sister and the rest I donated to The Cottage Shop which benefits The Women's Home, a rehab center located in the Montrose area in Houston. The Cottage Shop happens to be one of my favorite thrift shops in Houston so make sure to donate and check out what they have in store that day. I also donated around 200 women's magazines in perfect condition (the only place that would take my magazines by the way) which the women in the rehab center use for vision boards.
Refresh Your Hairstyle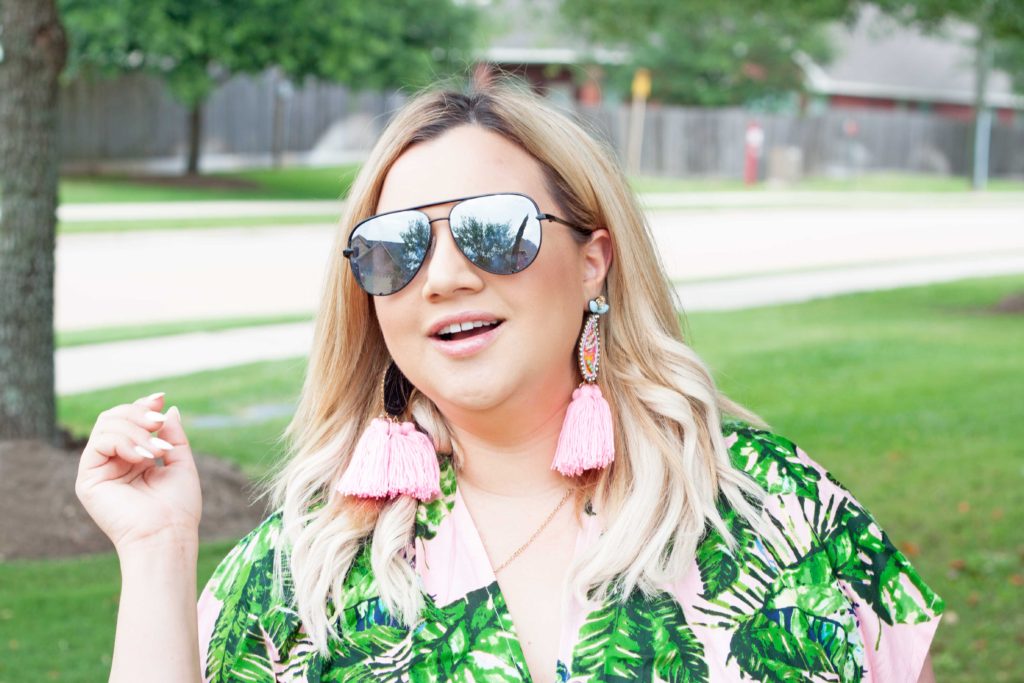 Whether it be a haircut, a trim or even a glaze (shine treatment with no color) at the beauty salon, your hair has probably been through some major changes in between winter and spring and it needs some love. I usually like to add subtle balayage blonde highlights which are a low maintenance to add color and lightness to your hair. This year I'm trying out blonde extensions and if you've seen me on Instagram stories you know I love them! I'm using extensions to create volume because I have very little hair and I added just a bit of length. (Tip: Use my code LIPSTICKBRUNCH on the extensions website to get $10 off your purchase. I'll be making a how-to video soon so you know how I put them on or send me a message with your questions.)
Add Color to Your Wardrobe
Once you've donated a bunch of clothes then you'll have space to add a few statement accessories or bold Spring pieces to your closet! I gradually start shopping for my favorite trends in February and mostly shop deals to create an affordable and trendy Spring wardrobe. My favorite trends right now are belt bags (fanny packs), palm print tops and bathing suits, statement earrings and lavender everything. Go check out my post about refreshing your spring wardrobe for more of my favorite trends.
What do you do to welcome Spring into your routine or home? Let me know!
Facebook Conversations