I meant to publish this as soon as the TV segment aired but I never found the segment online on Fox26! I have no clue why it's not there but it's my favorite segment ever for many reasons: 1) I was challenged to create a glam make-up look on a budget and 2) I did reporter Rita Garcia's make-up while we recorded (I'm not a make-up artist) and it turned out phenomenally! I successfully didn't glue her eyes shut when I put on her falsies! Yay!
So I recorded the segment (sorry for the gangster beginning but it is what it is!) and uploaded it below so you can check it out. I've also linked every single product below so you can run to your drugstore and create this look yourself!
I also took a screenshot of Rita's look she posted on her Facebook. What do you think of her make-up look?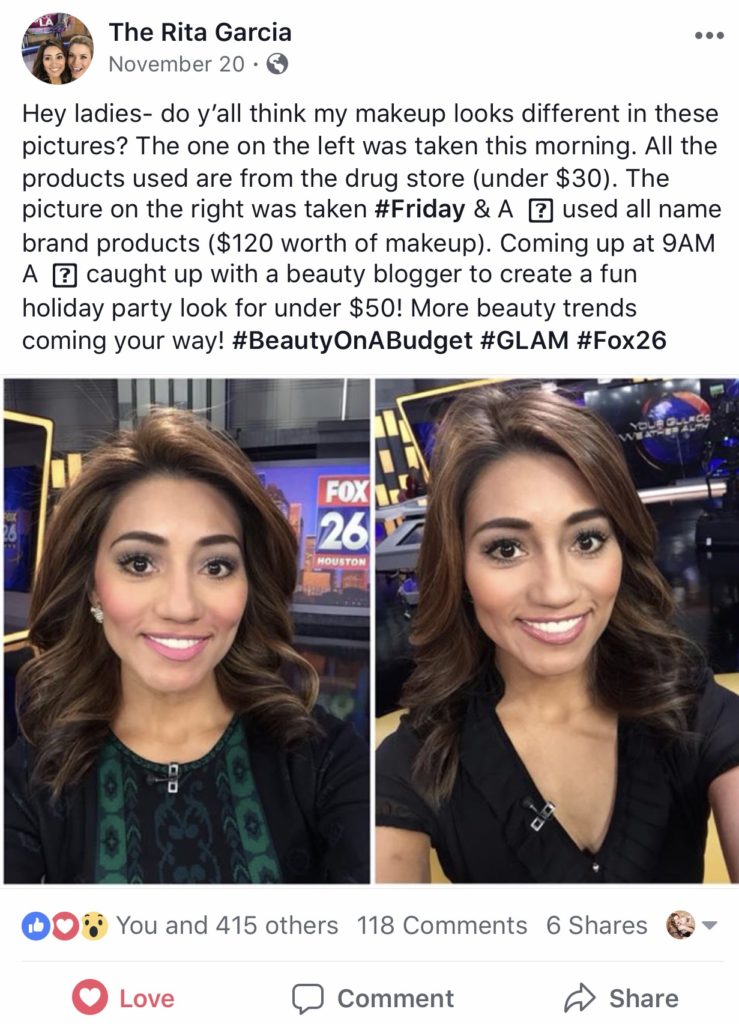 Shop The Drugstore Products:
Facebook Conversations