*JCPenney approached me to take the JCPenney Holiday Challenge and also explore Jacques Pennés, a JCPenney holiday boutique online. This is a sponsored post but as always, all thoughts and opinions are my own.
I've been shopping for my family's gifts since the end of October and that's a lot of gifts—approximately 10-12 people to shop for! It's overwhelming and I always try to give out unique gifts that will make someone cry tears of joy or make their jaw drop in amazement.
You know I've been doing most of my shopping at JCPenney and the Sephora inside JCPenney because there's awesome deals and coupons. I love saving money and getting everyone on my list exactly what they want.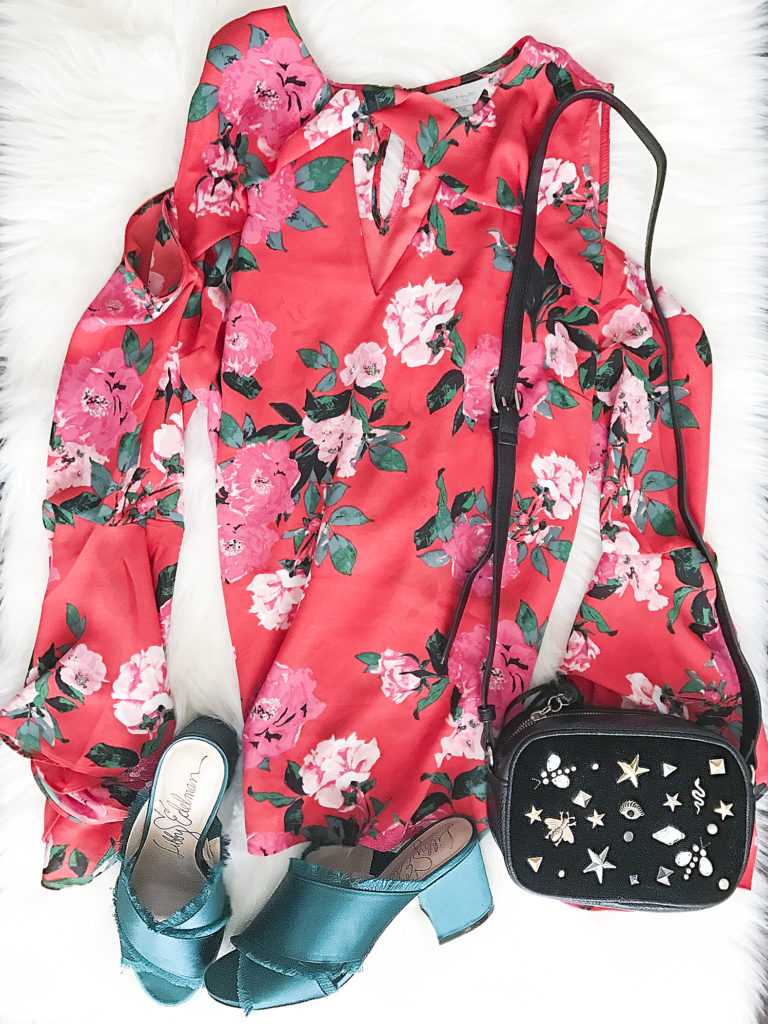 TOP | MULES | PURSE | JEANS (SHOWN BELOW)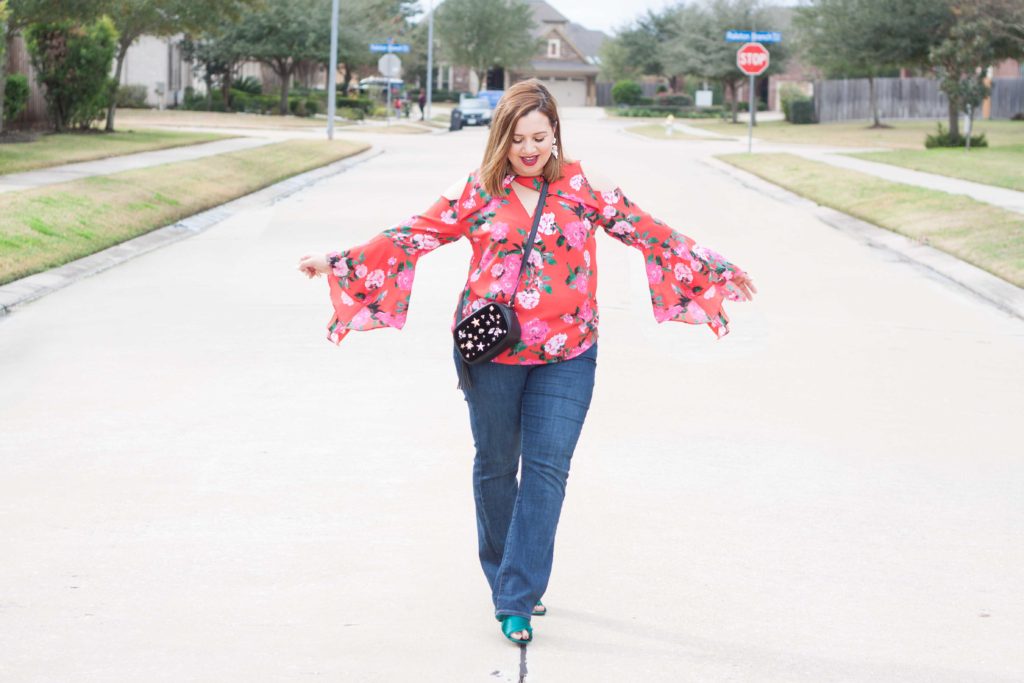 Naturally, while I was gift-hunting for everyone else I spotted items that I wanted for myself but didn't need. I think I was experiencing the so-called mom guilt. I kept procrastinating and saying I was going to buy them until I finally did last week. I was challenged by JCPenney to take their JCPenney Holiday Challenge and I found three amazing gifts for myself and can you believe I only spent around $65 on them?
It was hard to feel guilty with such great deals! The best part? Everything I bought makes me feel like my pre-baby self! My favorite color is pink and wearing that top makes me feel so confident and beautiful; I love the whole outfit from head to toe! I didn't buy my jeans on this trip to JCPenney but these in particular have become a trusty, classic pair because they have no rips, they hug every curve in my body and they're boot-cut which makes my curvy frame look more proportioned.
My motto dedicated to all moms this holiday season? Treat yourself mamas! Buy yourself those high heels you've been eyeing, go get that spa facial and indulge in that face-cream. I don't know about you but when I feel good I'm a better wife and a better mom. It might seem superficial but I feel so happy when my make-up is on point and I'm wearing pink.
Here's What I Bought:
Original Price $64
On Sale: $37.99
With Coupon: $28.49
Mules have been the fashion rage all year do it was no surprise I found this beautiful pair on Jacques Penné, a JCPenney Holiday Boutique. These slip-on shoes are both trendy and soooo comfortable while pushing my baby's stroller at Sugar Land Town Square. The color and fabric make such a statement too! Don't they look pricy?
Did you know JCPenney has been referred to as Jacques Penné because yo­u can find elevated merchandise at a great price? I've actually become slightly obsessed with their very trendy-high quality Project Runway collection, especially with my pearl jeans that I wear non-stop and nobody believes I spent less than $30 when I tell them.
Though I love going to my local JCPenney I must admit that I'm a bit jealous because JCPenney actually brought the Jacques Penné boutique concept to life in New York City this season and I'm not there to experience it! Nicole Richie partnered with them curated parts of the boutique so you can shop her gift picks through-out the Jacques Penné shop. Luckily, you can check it out for yourself and take a tour throughout the store online.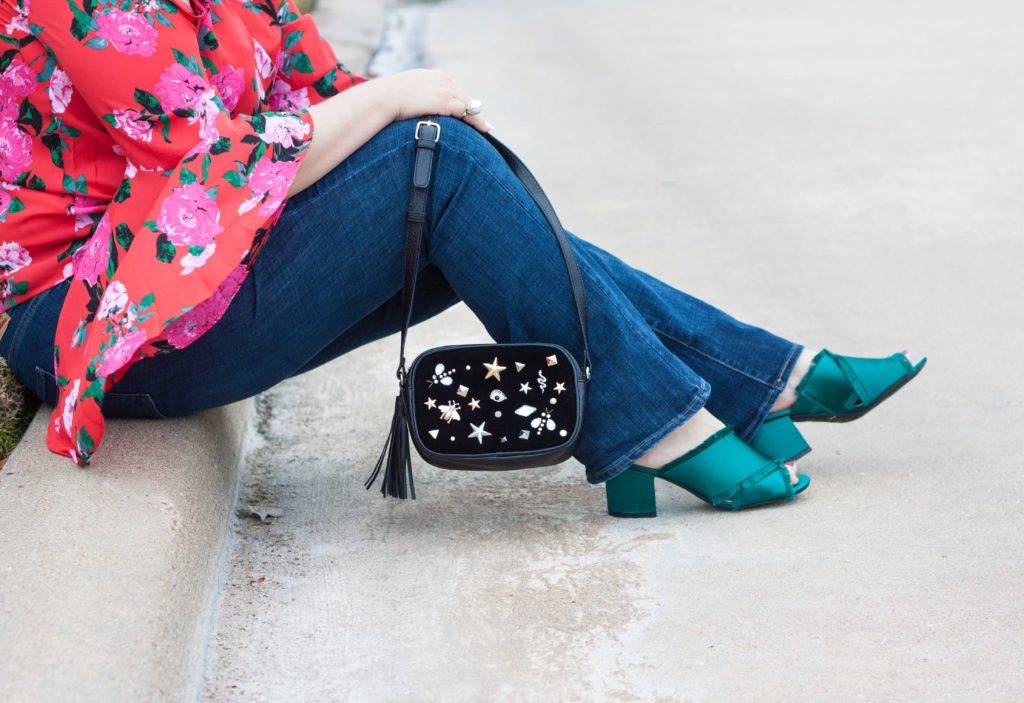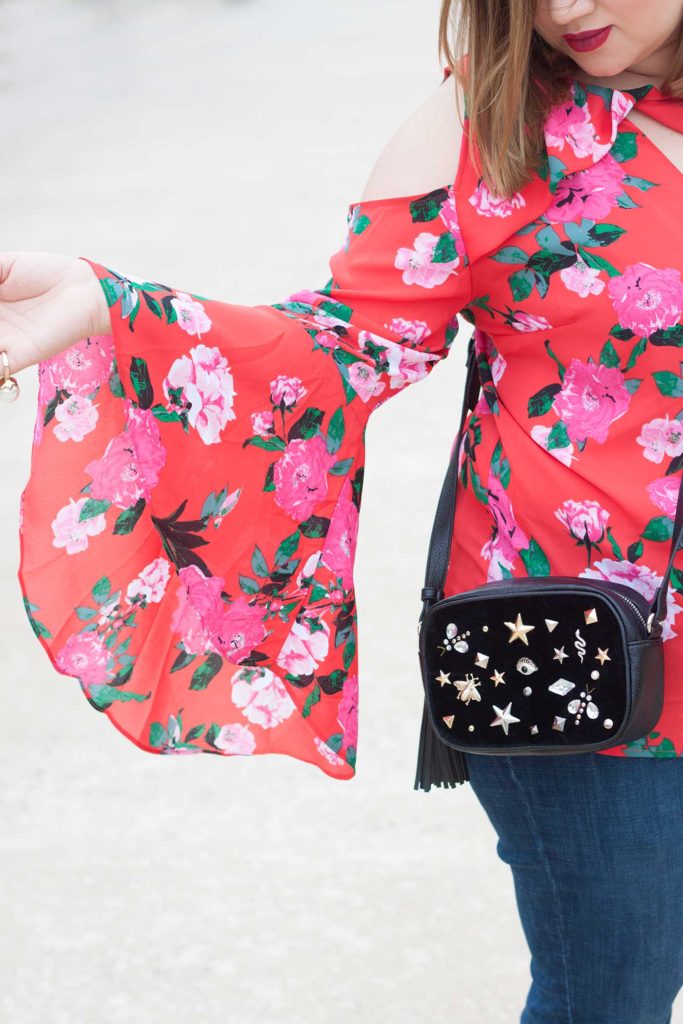 Original Price $44
On Sale: $22.00
The moment I scrolled through the JCPenney website and laid eyes on this open shoulder top I was in love! It's pink, bright and has the most dramatic sleeves ever. I couldn't pass up on it! The top does run small so size up.
Original Price:  $50
On Sale: $25
With Coupon: $18.75
I first saw this bag on Libby Edelman's Instagram and fell in love with the shape of the bag, the pins and the velvet. Once I got it, I loved that it was a cross body, a new must as a new mom when you need your hands free. I'm obviously attracted to this new brand at JCPenney and can't wait to explore more of what it has to offer.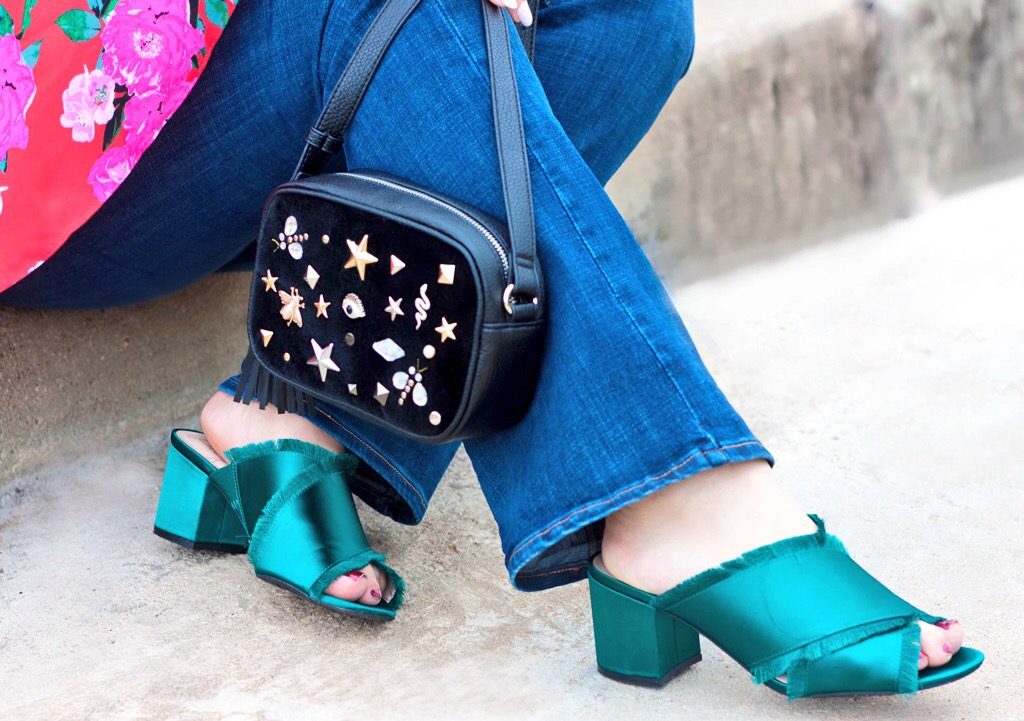 So tell me, what is your budget when shopping for yourself this holiday season? Do you love buying gifts for yourself this holiday season? Can you believe my amazing finds at JCPenney and the Jacques Penné holiday boutique ?
#JCPchallenge #SoWorthIt #AD

Facebook Conversations