I love the sunny-chilly Houston weather right now! Can it pretty please stay like this longer? This is the perfect chance to head outside in my uber-colorful & comfy leggings courtesy of Personal and Co. Activewear with my puppy Gala and have a walk with her so our leash-walk training game gets stronger. I've also been loving this extra dose of activity after the holidays and I plan to keep this up with the company of my sweet puppy. I think that adding this simple routine to my everyday life will turn into a habit I'll want to continue doing. These walks make me feel so great before starting a day in front of my computer.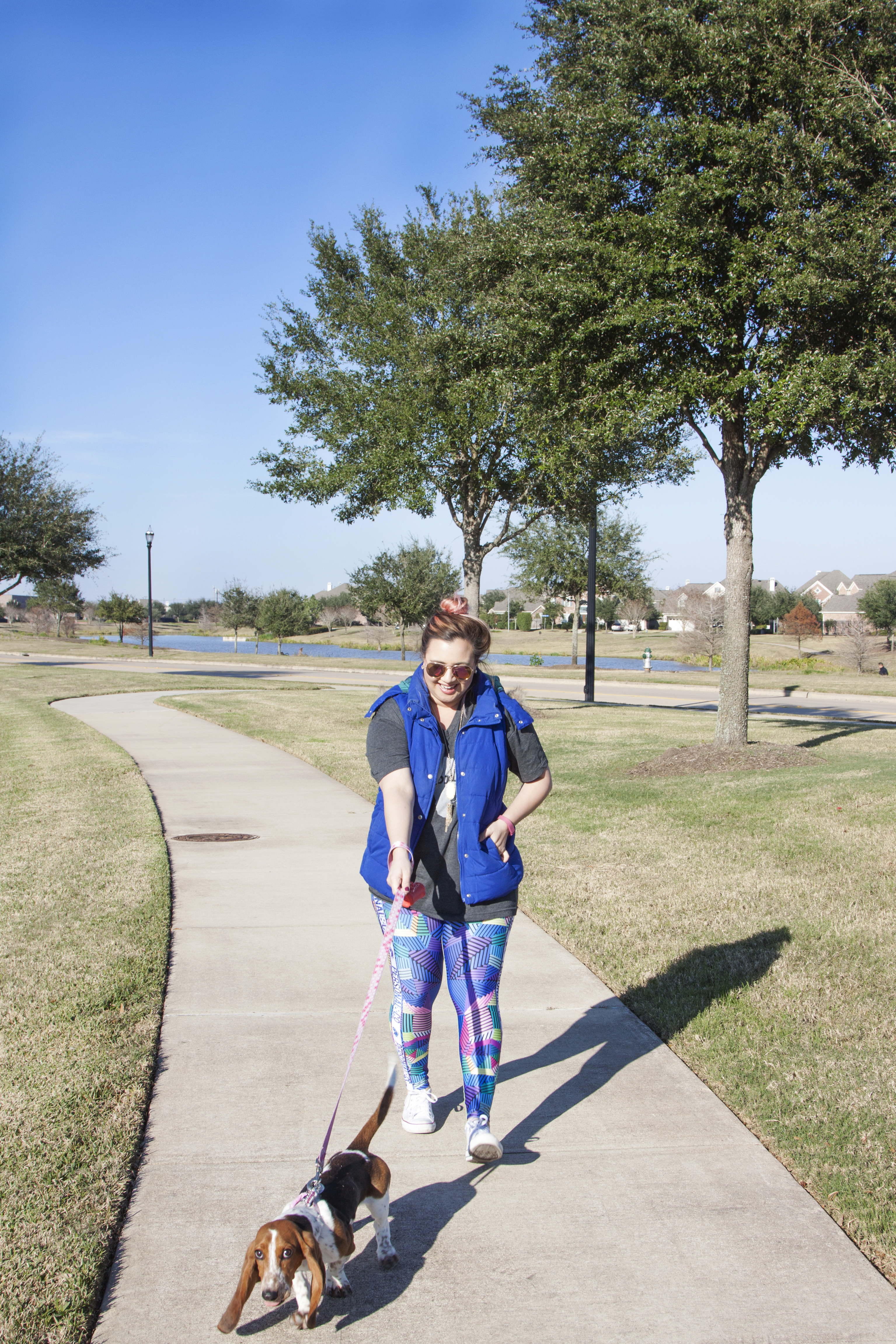 With practice, Gala has gotten so good at walking while I have her on a leash. She hasn't been tugging as much and she goes at my pace.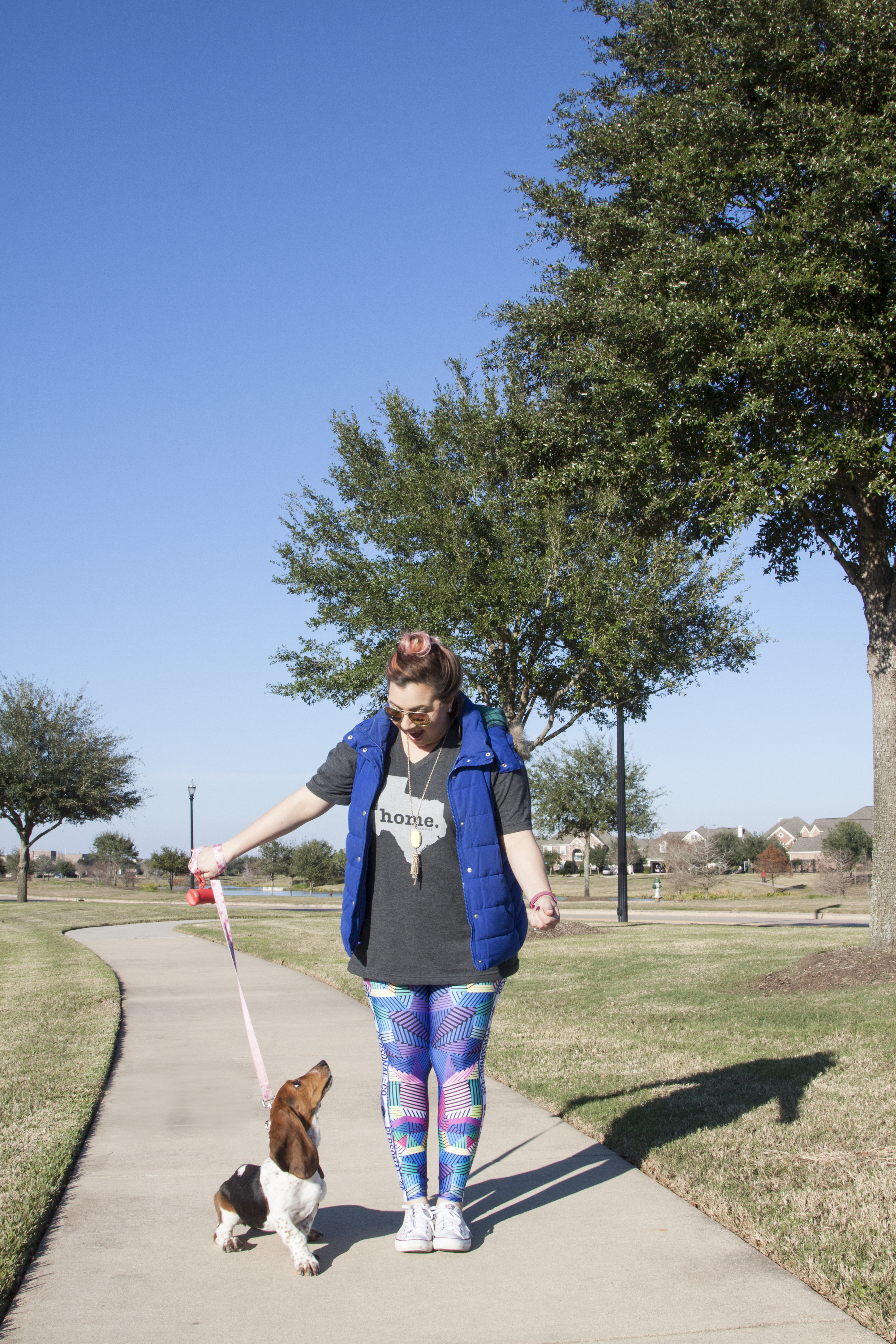 She even sits on command now! Yay!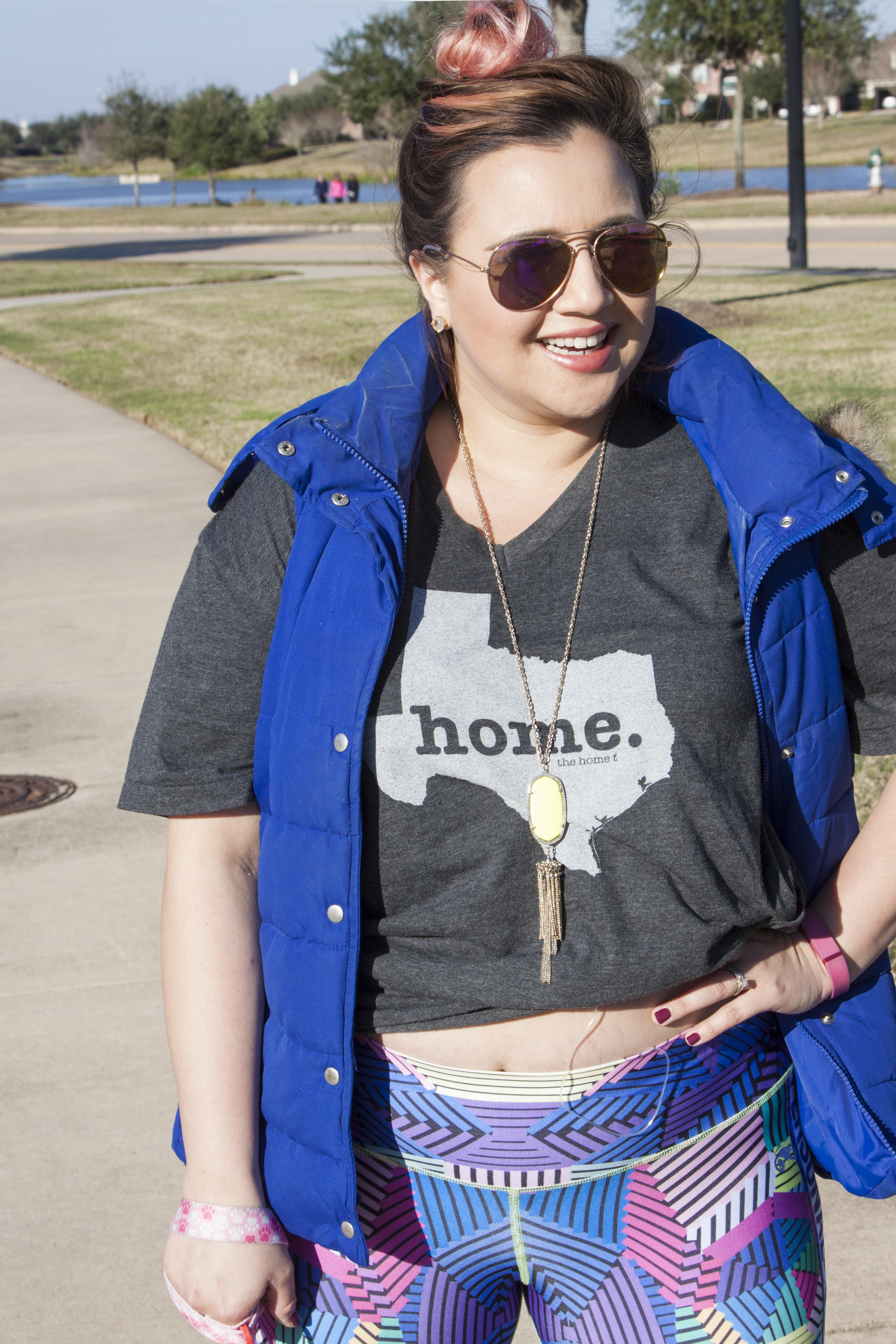 A shout-out to Style by Patty who told us about these awesome leggings by Personal & Co. Activewear which come in super trendy designs & comfy fabrics perfect for exercising, walking and running errands in style.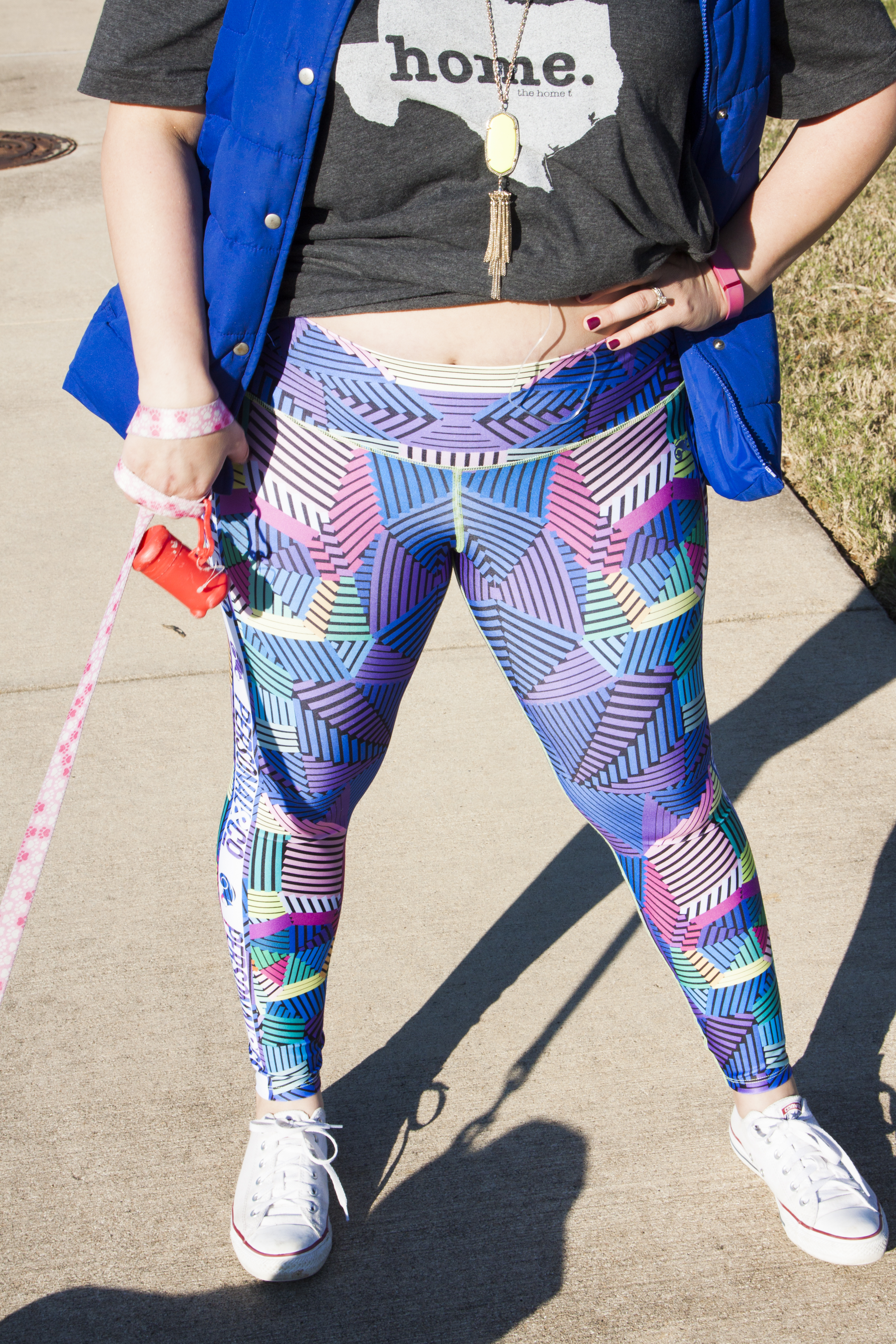 I love the wide band on the top of the leggings. Keeps my less than perfect tummy in place. I'm wearing an XL size but I think I could have worn an L.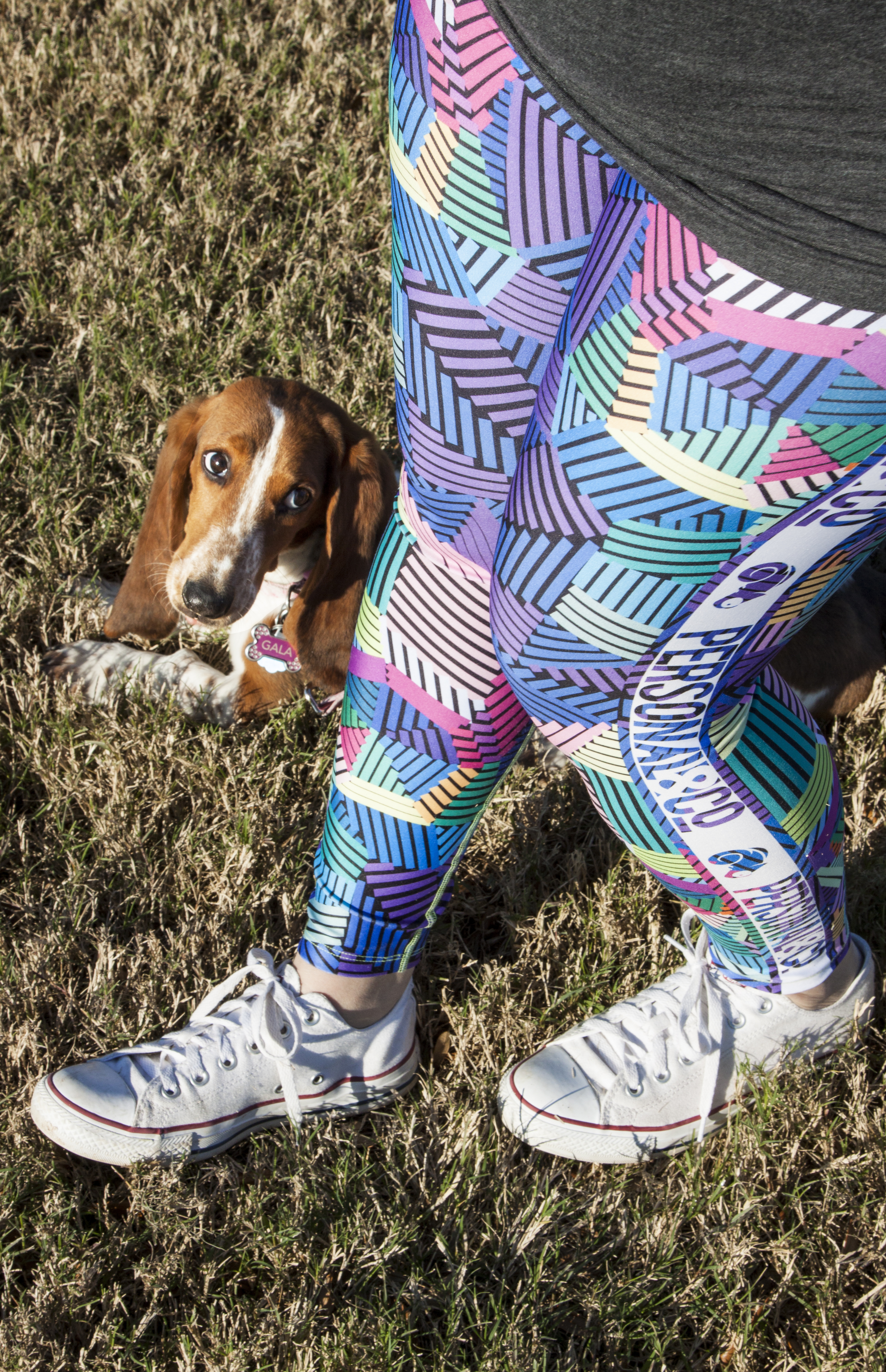 Outfit details: c/o Leggings |  Shoes |  Shirt c/o The Home Tee | Necklace (old but I linked a different color) | Vest with Hoodie (old but I linked a similar one) | Fitbit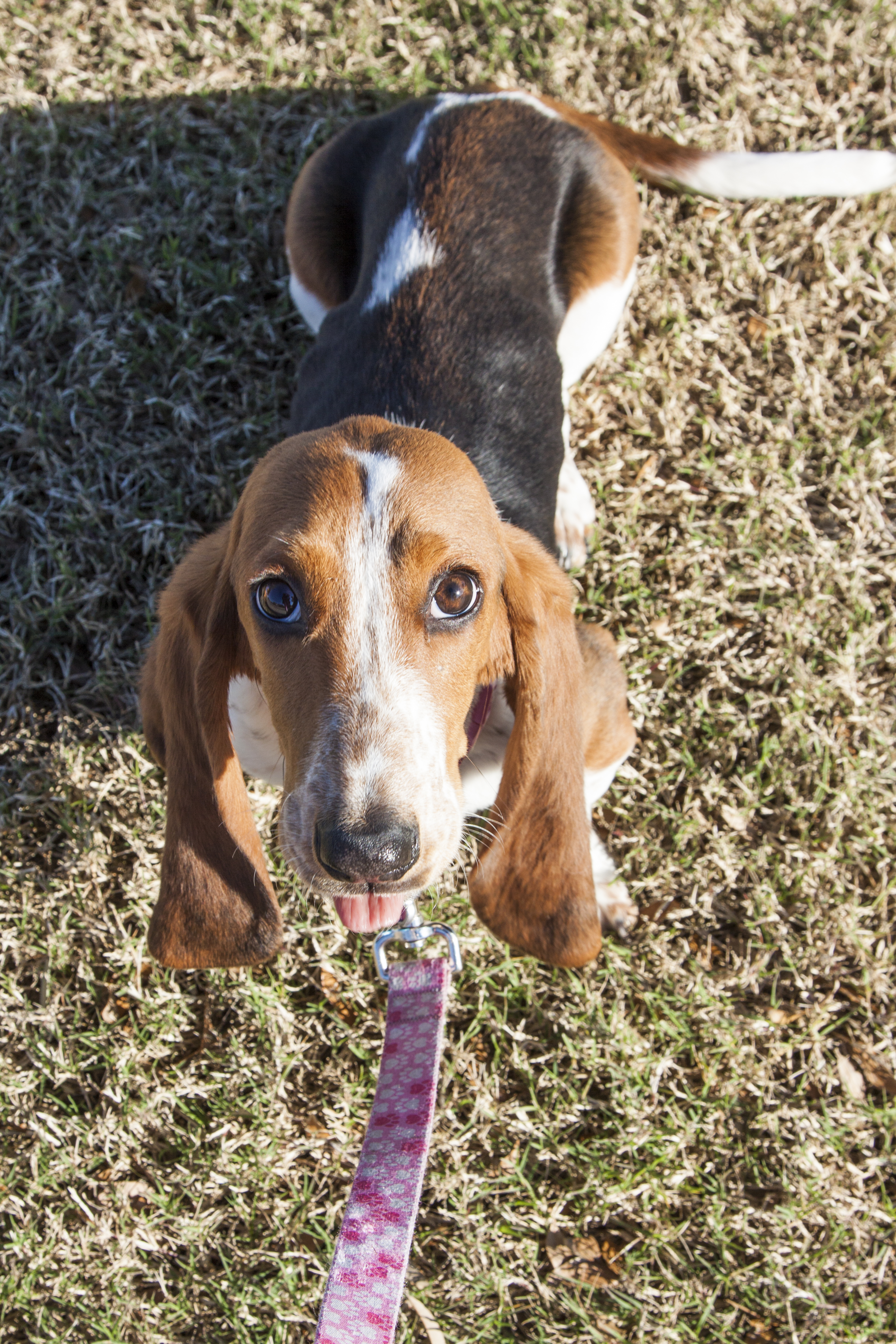 Gala is the cutest. Now I know why the phrase "puppy dog eyes" exists.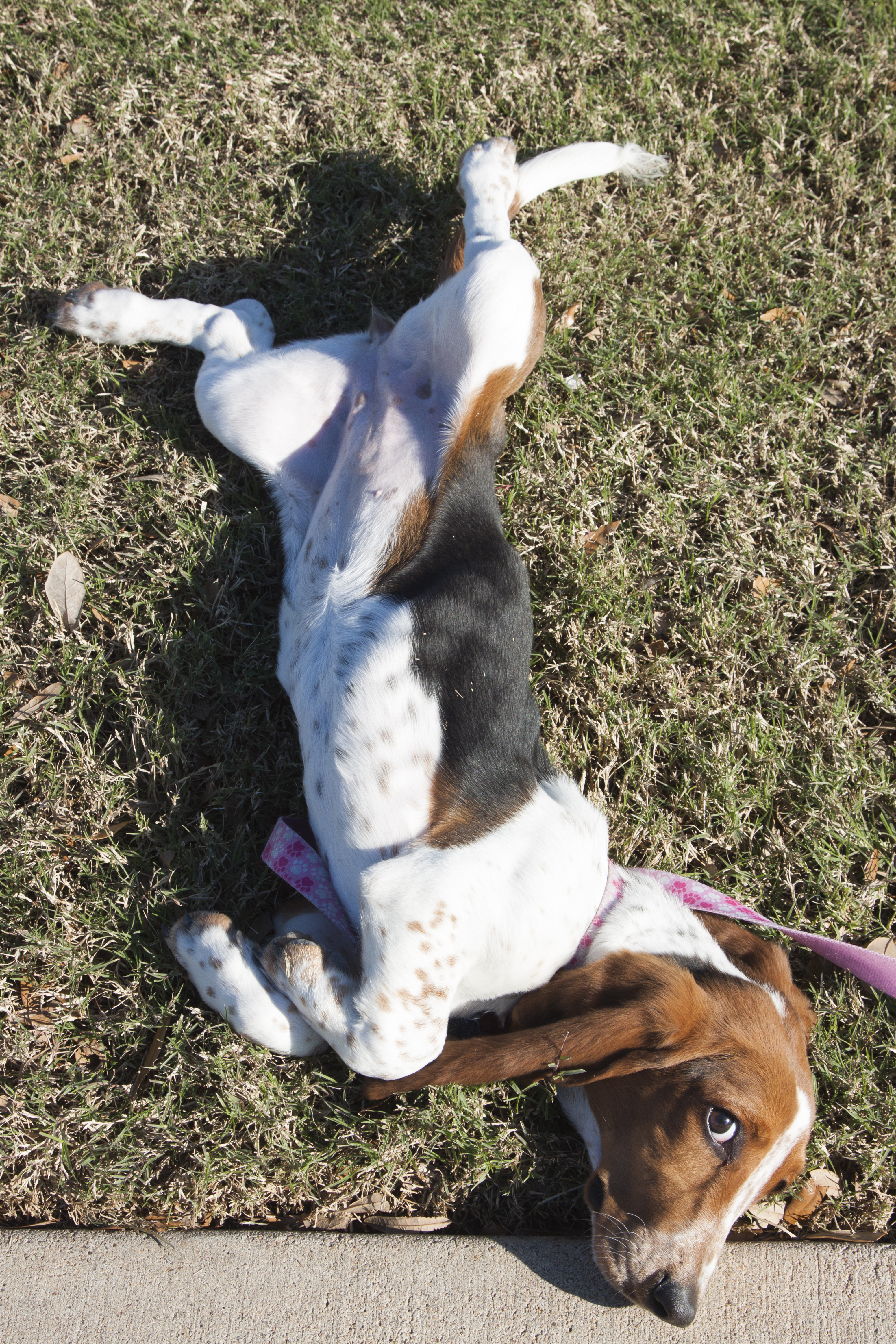 But sometimes she gets lazy and all she wants is belly rubs!
Here are 5 Things You Should Know Before Getting a Puppy:
1.Puppies are like babies. They will poop and pee everywhere. Patience is a must and there will be a lot of cleaning up involved. Consider crate training to potty train your puppy. Disclaimer: It takes a puppy about one year to be potty trained if you are consistent with your crate training.
2.There are many shelters in Houston where you can adopt but it will be a harder to find a puppy. Most dogs in the 8 rescue shelters we visited were one year or older. BARC was a beautiful, huge shelter we visited were there were a lot of puppies but they were already being adopted when we saw them.
3. Don't think puppy training classes consist of just dropping off your puppy and they'll be potty-trained. The classes are for you! The classes we have been taking at PetSmart have taught us how to communicate to our dog via associations so we can teach them how to sit, what's good (to pee outside), what's bad (to poop inside the house) and cool tricks like sitting or laying down on command.
4. Leash-walk training is really a thing. You must teach your dog how to walk on a leash by going outside and practicing. This is something I'm determined to incorporate in my everyday life with Gala in 2016. Since I work from home (and am sitting most of the day), I try to go out before 9am and have a 20 minute walk with her which is great for her and healthy for me. I'm most determined to stay active this year! #FitnessGoals
5. Puppies are full of energy and love. Gala has brought so much happiness to our every day life so we pet her a lot, hug her, bathe her once a week and even let her watch TV with us on the couch at times. Have a lot of patience because the unconditional love and company they give you is all worth it!
Check out how Maddy from The Loop Lyfe rocks her leggings at dance class!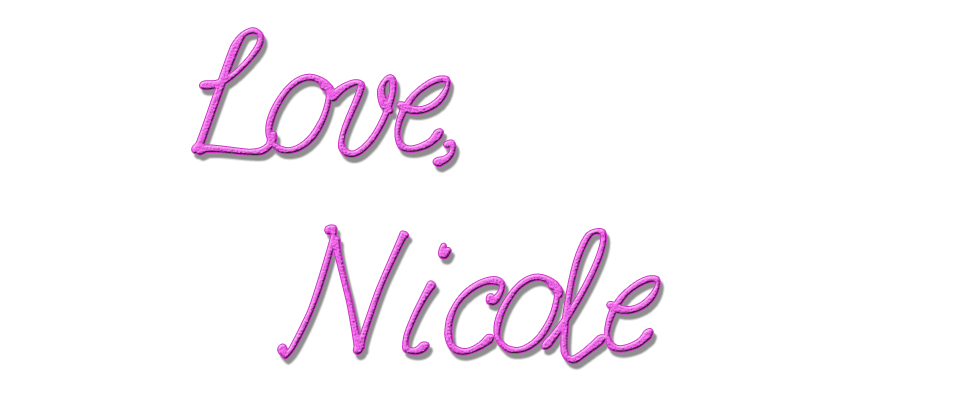 Facebook Conversations