If I had never heard of Jaimie Alexander before, The Golden Globes 2016 is one time where I'll surely remember her milky fair complexion, perfectly etched smoky eyes and emerald look from head to toe. She's kind of a real life Snow White! In "real life" she's on a show called Blindspot and she has been in the Thor movies (like I said, I don't remember!).  On Sunday, she was also the presenter for Best TV Movie/Limited Actor at The Golden Globes. And in my opinion, she wins an awards for most stunning emerald look from head to toe and flawless make-up.
On a more gossipy note, she's now engaged to actor Peter Facinelli (the vampire dad on Twilight movie trilogy & former husband to Jennie Garth who he shares 3 daughters with) & they were all about the PDA on the Golden Globes red carpet.
One of the make-up brands you will almost always see on my blog for its skincare benefits and revolutionary formulas, It Cosmetics, was used to doll Jaimie for the most beloved-by-the-stars Hollywood awards ceremony. Check out the list of products make-up artist Jeffrey Paul Beauty used. This season, it's all about the eyes and the nude make-up look takes a break so take note!
Jeffrey Paul's Inspiration:
"To compliment Jaimie's luxurious and royalty status dress, I wanted to give her an elegant look with a touch of drama. Jaimie's features are all stunning so it was hard to decide what should be the focal point but we went with her gorgeous eyes as they are the windows to the soul. I framed them and emphasized the light color with a little bit of drama so she could shine like the star she is on the carpet."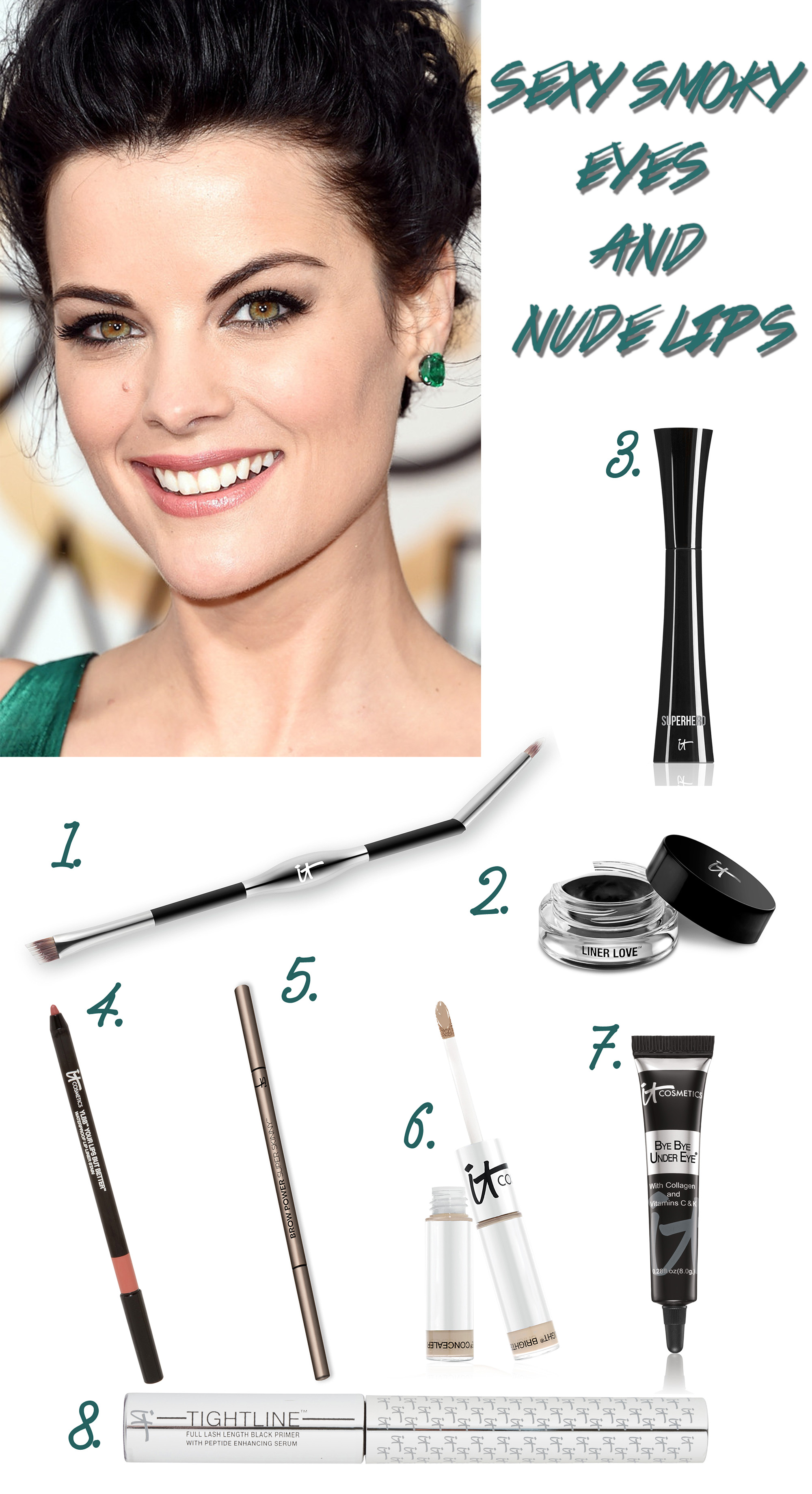 A little bit about each product used to enhance Jaimie's gorgeous features:

1. IT Cosmetics Liner Love in Black-Good-for-you ingredients including, No Tug® Technology and Lash Enhancing Peptide Serum nourish and treat your lashes with each application, all without pulling or tugging on the delicate skin of the eye area. Jar and lid designed to be airtight, locking out excess air and preventing the formula from drying out over time.
2.IT Cosmetics Tightliner 10-in-1 Dual-Ended Brush #13-Delivers a precise, firm, even stroke, which is ideal for creating a flawless line! Use the reverse side of the brush to create a full Tightliner™ effect. Start at the root of your lashes, wiggle and sweep wand through to the tips of your lashes. Finish by pressing the wand along the base of your lash line to fill in the gaps and make your lashes look longer and thicker!
3. NEW IT Cosmetics Superhero Elastic Stretch Volumizing Mascara (New Launch Available on ItCosmetics.com February 16)- Proprietary Elastic Stretch Technology wraps each individual lash in a volume-boosting, lengthening and ultra-conditioning black cape of power and color that's clinically shown to give you your strongest, longest, thickest and most defined lashes!
4. IT Cosmetics YLBB Your Lips But Better Waterproof Lip Liner Stain in Blushing Nude "The color's a beautiful rose nude that makes the lips look flushed with color but soft and pretty, to balance out her stunning dramatic eyes." –Jeffrey Paul
5.  IT Cosmetics Brow Power Super Skinny Universal Waterproof Brow Pencil in Dark Brown-Developed with plastic surgeons, the foremost experts in facial symmetry, Brow Power Super Skinny® revolutionary automatic ultra-fine waterproof pencil is the first-ever super skinny micro-tip actually designed and measured to perfectly mimic the exact width of real brow hair with each stroke giving you truly natural-looking brows.
6.  IT Cosmetics Eyelift In A Tube in Light-Medium- It's a beauty secret weapon for full coverage, bright eyes and beautiful skin! It truly provides that amazing full coverage plus a "lit-from-within" glow without the use of glitter or shimmer.
7. IT Cosmetics Bye Bye Under Eye Anti-Aging Concealer in Light-Bye Bye Under Eye® uses Anti-Aging technology to help treat the appearance of lines, wrinkles and discoloration, conceal dark circles, age spots and redness, conceal facial imperfections without settling into lines and wrinkles; and helps to diffuse the appearance of wrinkles instantly.
8. IT Cosmetics Tightline Full Lash Length Black Primer Mascara-The skinny wand also allows the conditioning serum to infuse a blend of lash-enhancing ingredients including Peptides, Collagen, Proteins, Biotin, Nettle Extract, Green Tea, Jojoba, and Vitamins all the way down to the root of your lashes. Paraben-free, fragrance-free, phthalate-free, sulfate-free, and is it great for even the most sensitive eyes.
Check out all the times on the blog I've used It Cosmetics on the blog: here, here and here.
Have you tried It Cosmetics to create a red carpet look and what are your favorite products?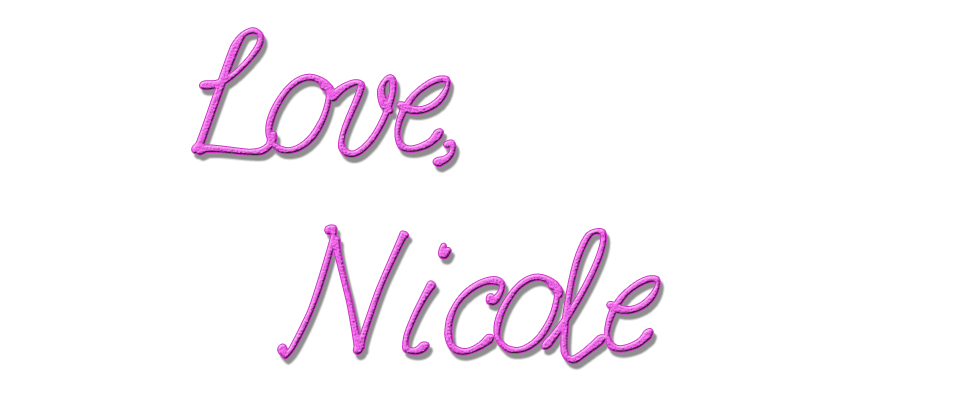 Facebook Conversations