George Kotsiopoulos from E! Fashion Police has been on tour promoting his new #ExclusivelyStyled campaign for Gap Factory Stores. A group of Houston area bloggers were lucky enough to sit down with him at the Houston Premium Outlets and chat about style,fashion and this exciting collaboration especially since "this is the brand of jeans he's been wearing forever!"  These are the looks I'm coveting for my own closet from yesterday's runway.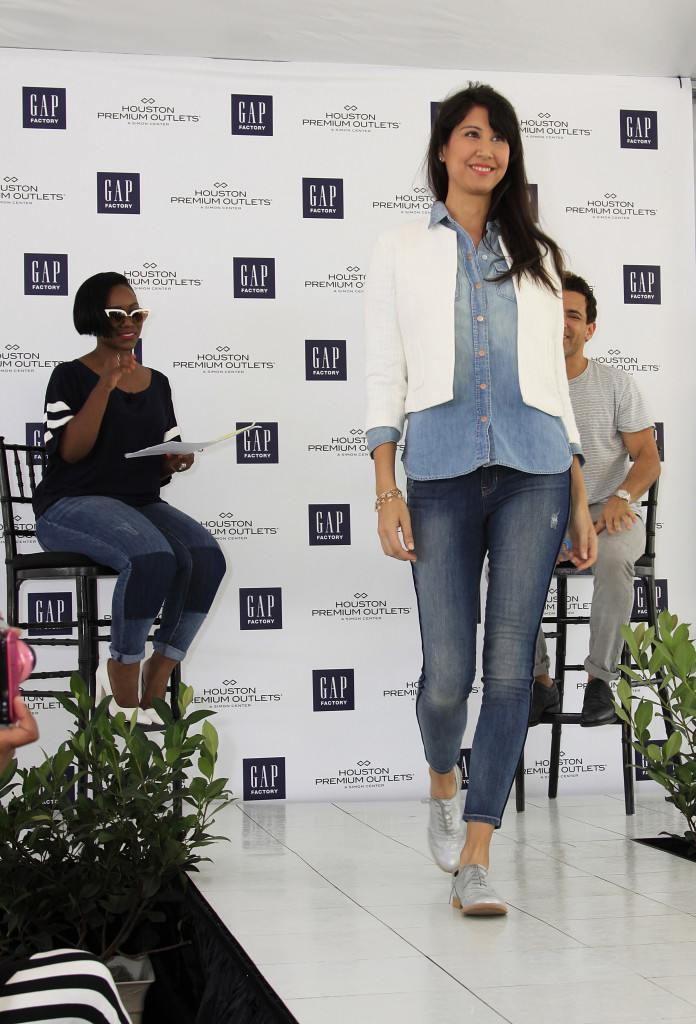 In love with the white jacket and silver oxfords on her!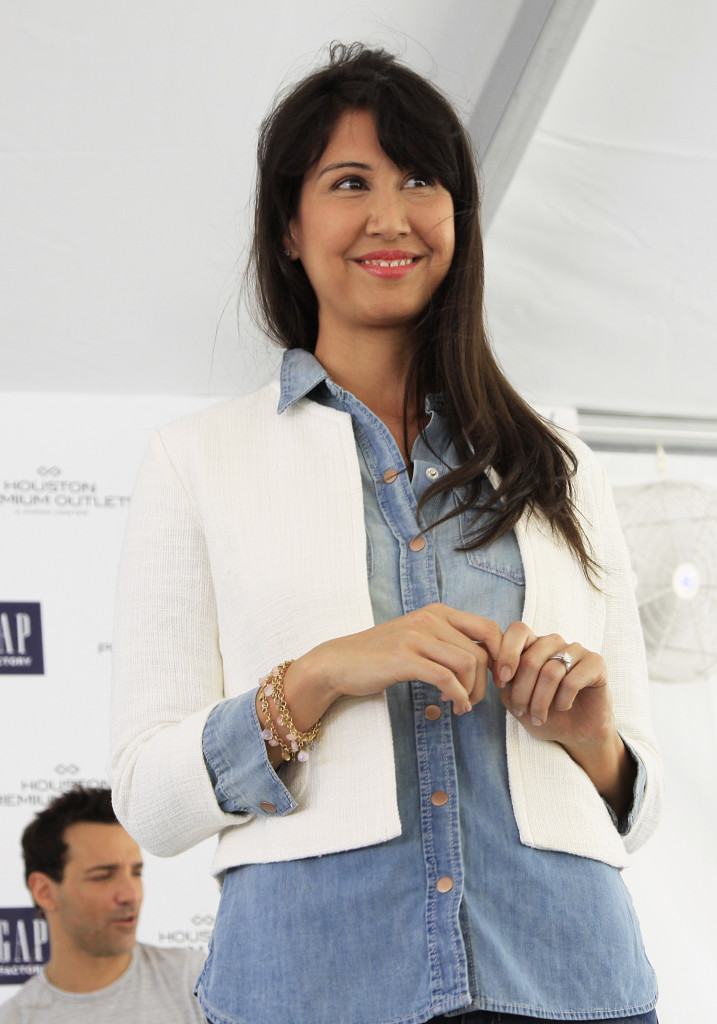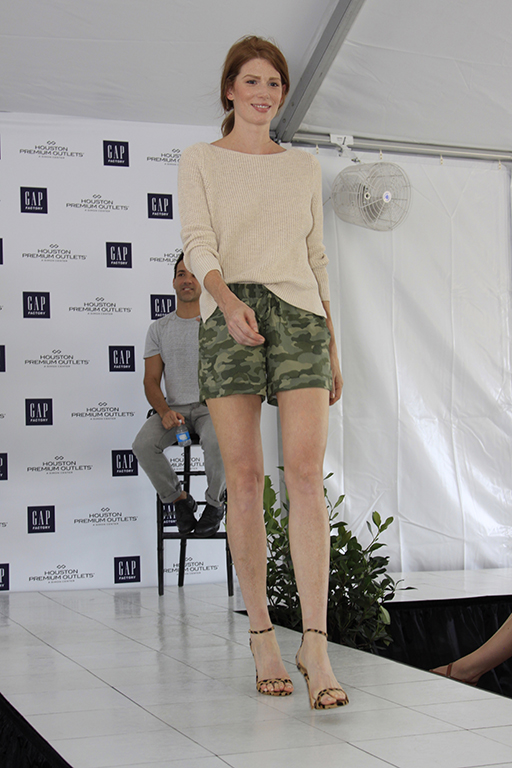 I need these camo shorts in my life.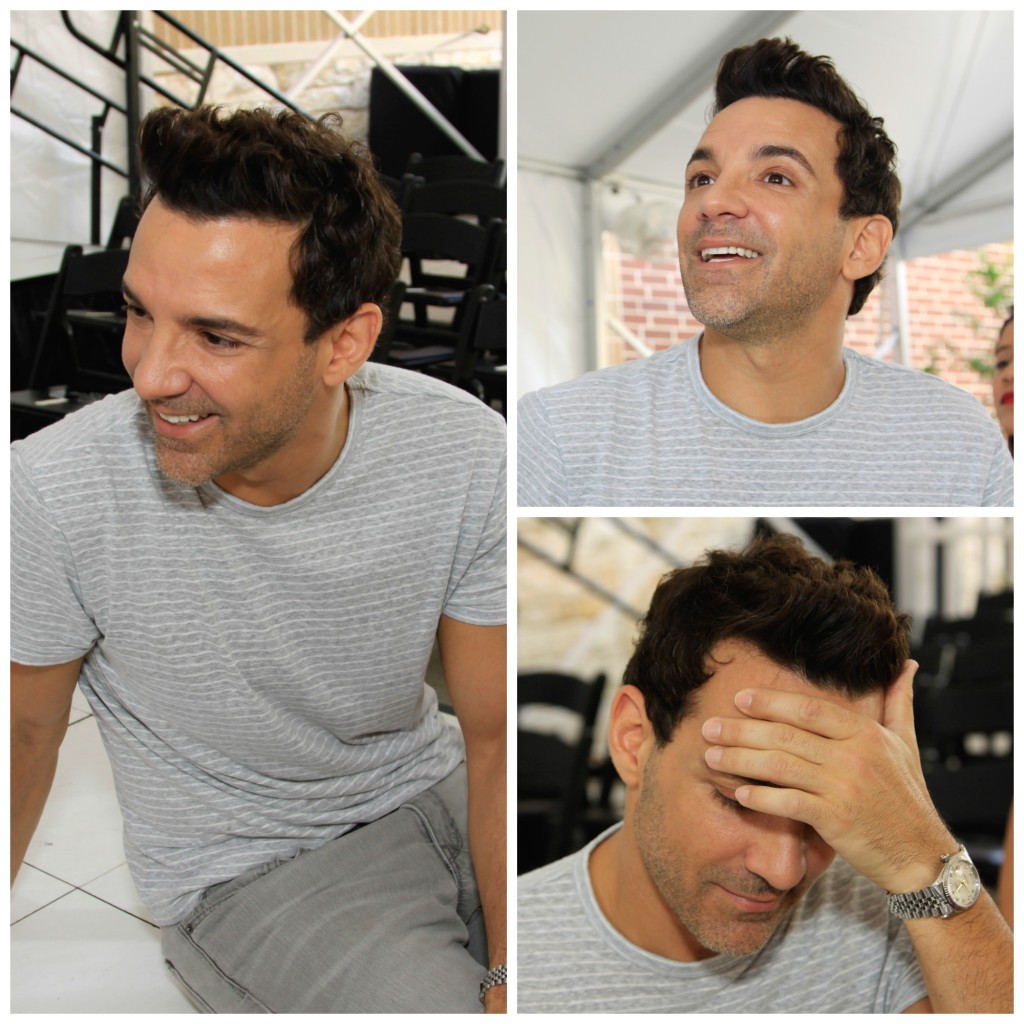 "I'm never waiting for someone to look bad—-I care about the best dressed!"
On advice for new stylists: "Know what the hell you're talking about! I think a lot of people say they're stylists but they don't know who the designers are even about Anna Wintour. You also need to know how to dress every shape, size, age, human being and if you cannot do that then you are not a stylist. Anyone can dress a 21 year old size 0!"
On the piece that is most flattering: "The black jumpsuit will flatter all shapes and sizes."
On GAP jeans: "I love them and been wearing them forever! I'm not into overly washed or [the] fake [appearance of jeans]."
Celebrity he would love to style: "Marilyn Monroe & Audrey Hepburn and I love Rihanna."
Worst thing in the world: "Someone that has bad taste and confidence win their bad taste [in dressing themselves]."
On the collection the styled for GAP: "It's denim heavy, neutrals, camo, sporty, athletic."
On mixing statement pieces: "Stick with two statement pieces."
How GAP approached him for this project: " GAP basically told me 'Do you want to go on a date?' and I said 'OK!' I've always been a huge fan of the brand. I'm in a GAP ad and I didn't move to LA to be a celebrity—and I still remember in 1990s when they first started doing Naomi Campbell and celebrities in their ads so—- 'I'm in a GAP ad now!' (This is exactly when he caught a glimpse of my jewelry tattoo and asked me what it was.)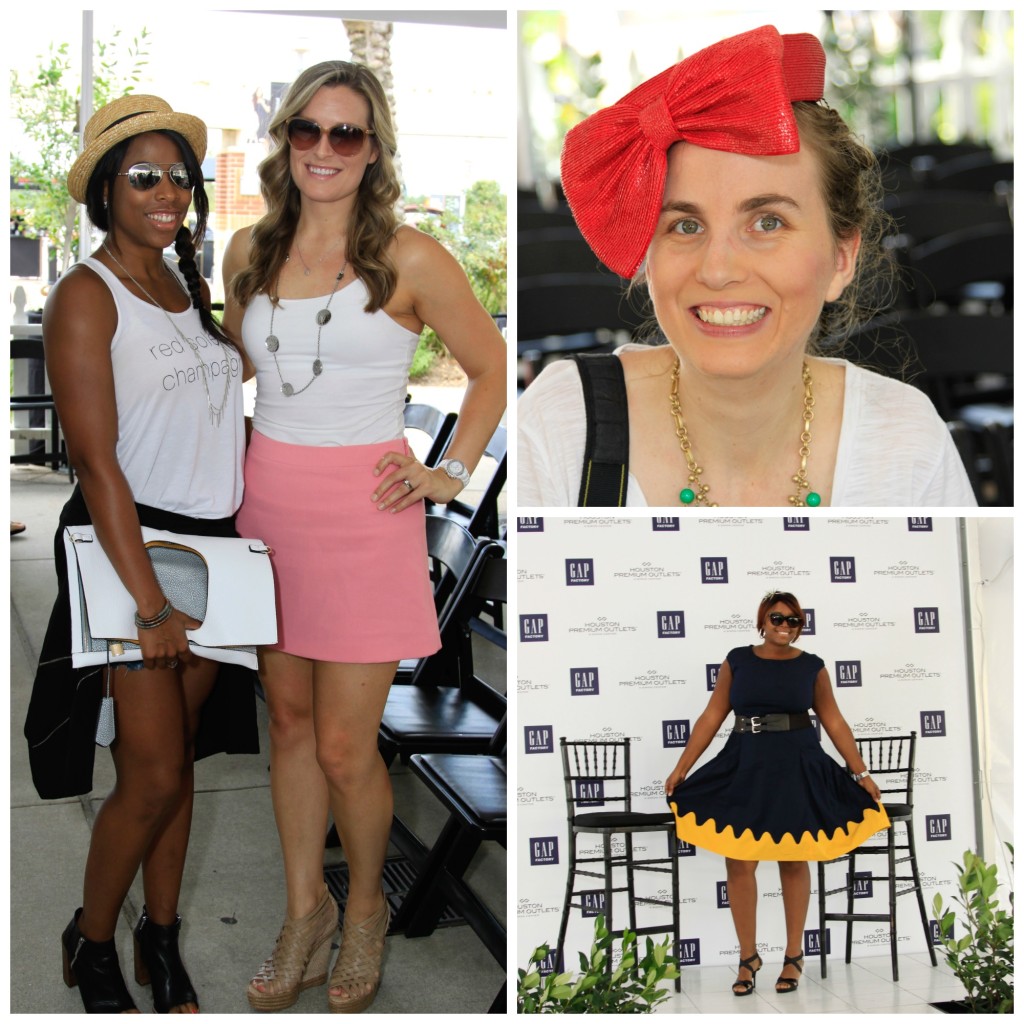 Left: Val (Style to Envy) & Bethany (Southern Chic Style). Heather Petrey (LAFashionSnob) & her cute bow and Shasie (Live Life in Style) on the runway.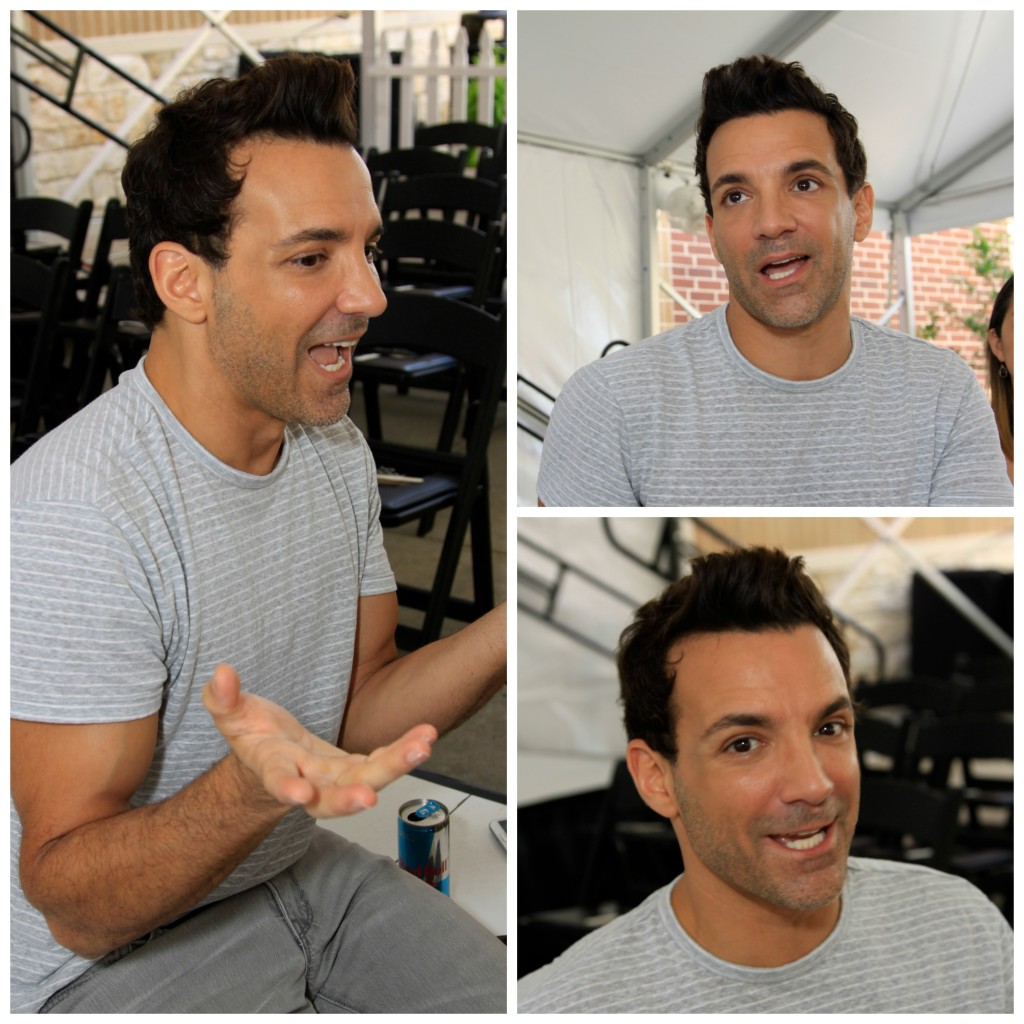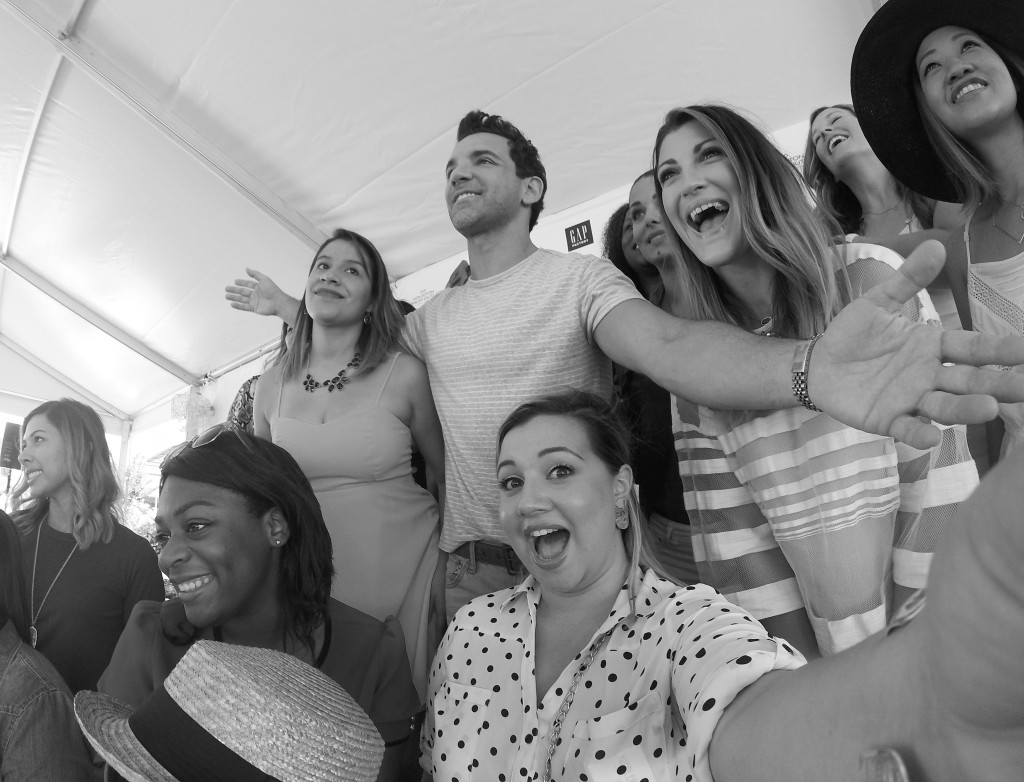 Crazy group photo I snuck in! Fun!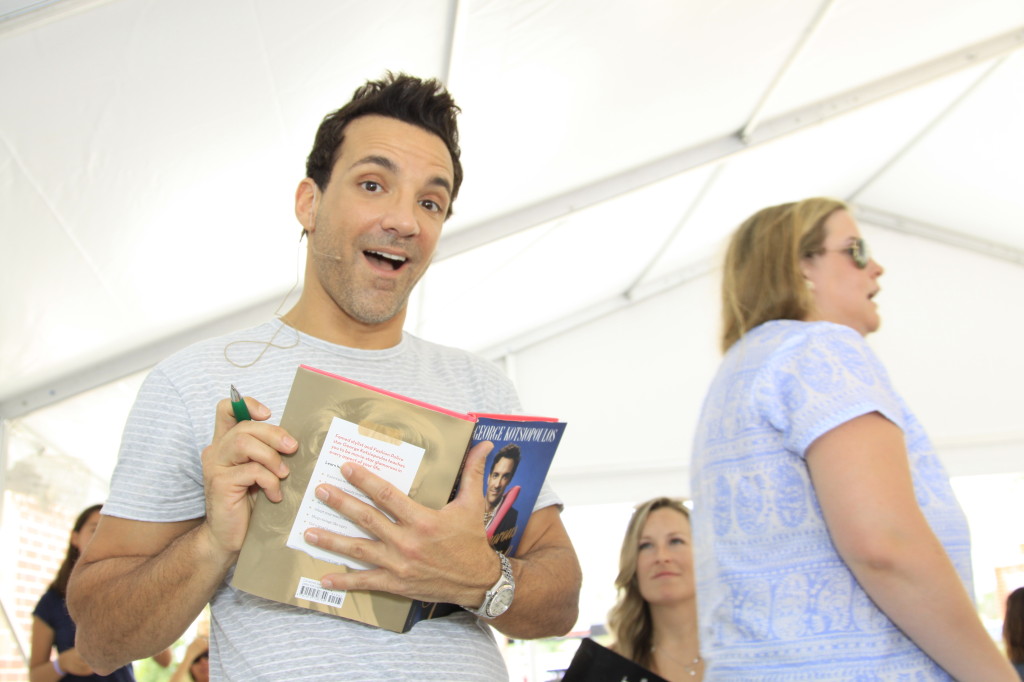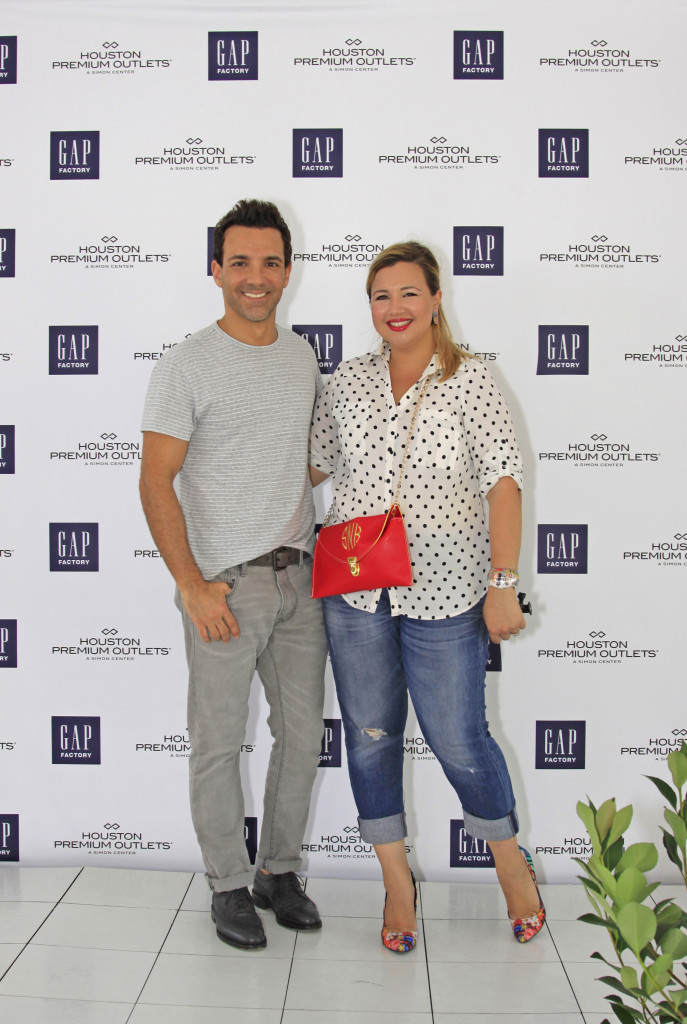 George was incredibly personable and charming during our chat even though it was scorching hot while we bombarded him with questions so THANK YOU VERY MUCH!
Thank you to Houston Premium Outlets for hosting us and thanks to Gap Factory Store since I won a gift card at the event and can't wait to go spend it soon on that jumpsuit! For more photos of the event visit my Facebook page.
Facebook Conversations