*This post is written in collaboration with JCPenney. Don't worry, all thoughts and ideas are my own.*
Hello guys! This week has been such a whirlwind because I'm getting ready to fly out to Roatán to emcee the biggest fashion event on the island: The Roatán Fashion Show 2016! In the midst of packing I'm also finishing blog posts, completing deadlines and I've also been cleaning out my closet because I'm crossing my fingers that when I get back from my trip it will be slightly cooler than these 90 degree temperatures we've been experiencing and I'll finally be able to wear all my fall leather, scarves and sweaters.
But while I'm waiting for those temperatures to drop I'm bringing you this very exciting Fall high low look with JCPenney. A high low look is one that mixes high-end items with affordable essentials to create one chic, polished outfit.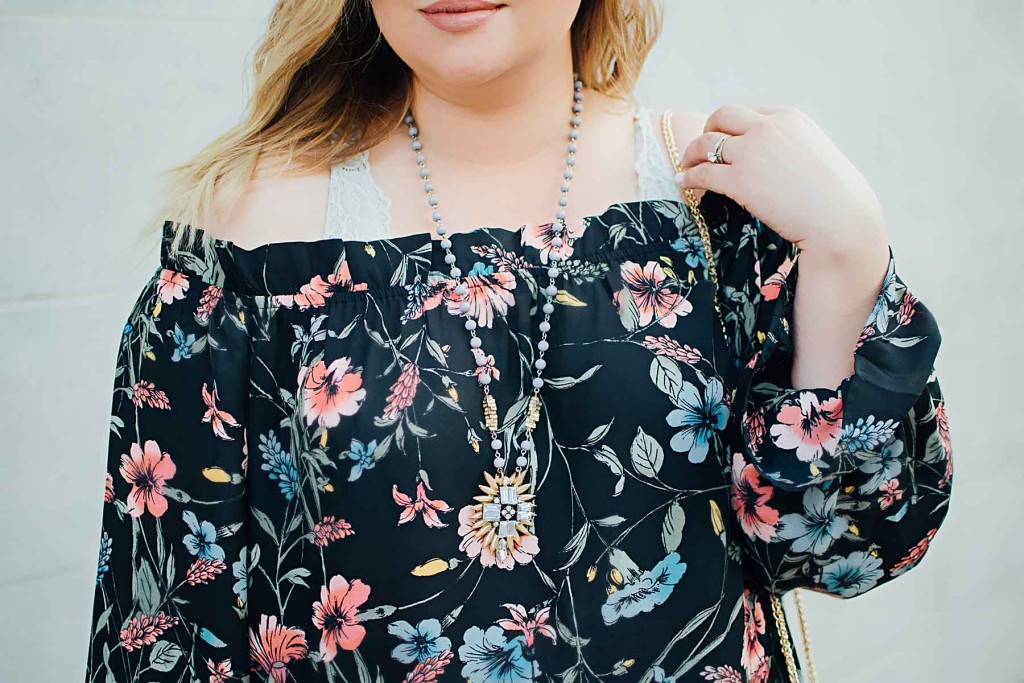 SHOP THE POST:

JCPenney is one of those places that brings back so many memories of traveling with my grandmother on summer vacations from Honduras to the shopping malls in Miami (we didn't used to have a mall in Honduras back then so it was a big deal!). It was the longest running joke in the family that if we got lost at the mall for hours, they could probably find us shopping at JCPenney. It's been 7 years since we moved to Houston and I still manage to step inside a JCPenney often, unfortunately my grandmother lives a bit far away and we can't go together like before but we both still love it.
JCPenney holds a soft spot in my heart because it's also where I bought all my skirts and jackets (without breaking the bank) when I got my first office job in Houston. I also love their on-trend Bisou Bisou brand which has a great selection of dresses that very flattering on my curvy-petite frame.
Finding the pieces for this Fall high-low look was a breeze because I know my way around the store very well and I was determined to find affordable pieces that complemented my favorite leather mini skirt. I found these dressy velvet boots on sale in-store. They're comfy thanks to it's short heel, their zipper that makes them easy to put on and luckily, they have a version for wide calves like mine. The off the shoulder top was a no-brainer choice with its light fabric (perfect in this hot Houston weather) and it runs large so go down a size if you order it.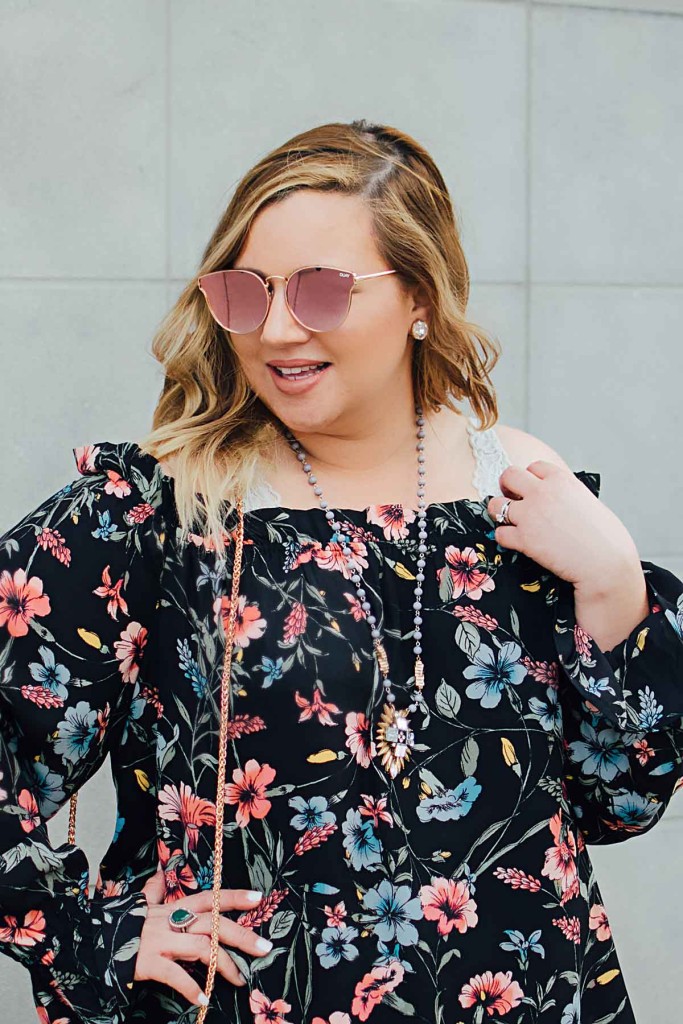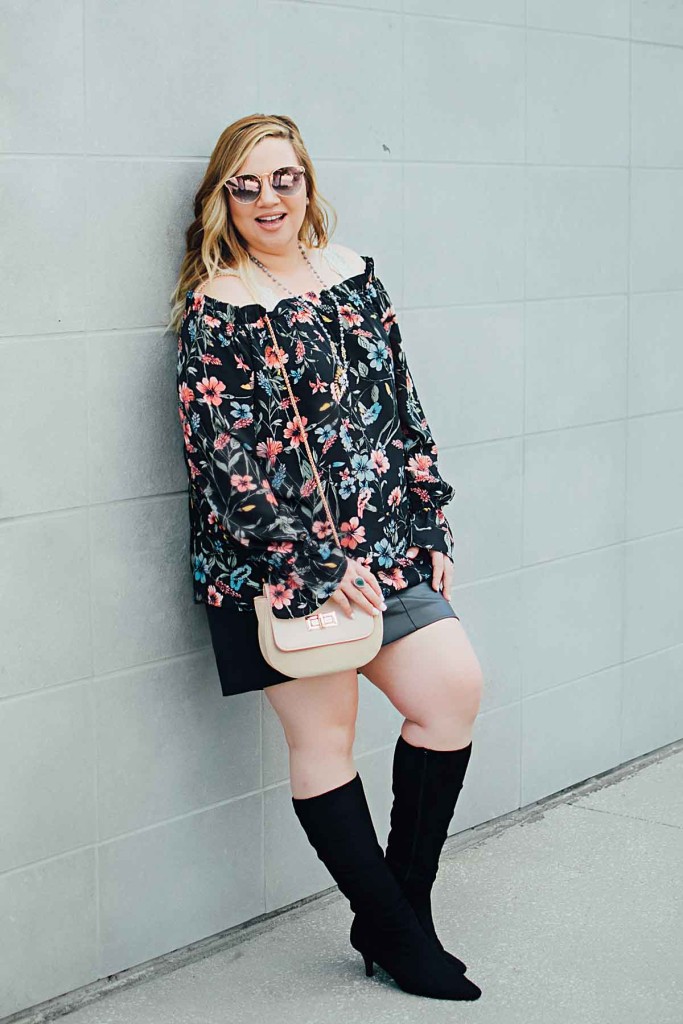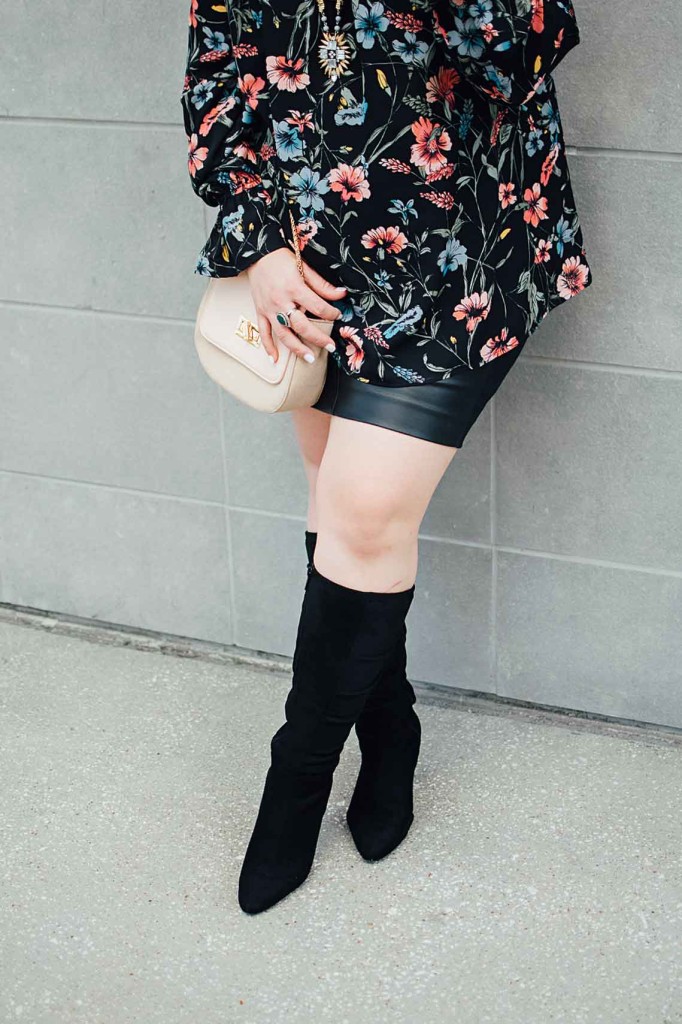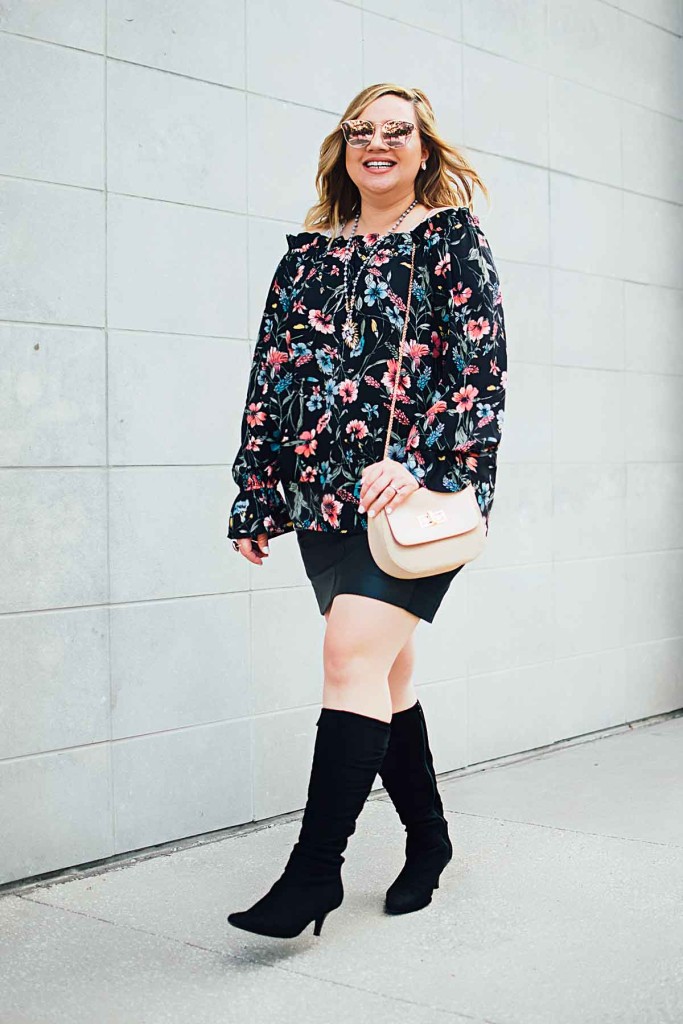 Love my look? Here are some tips on how to create your own Fall high-low look!
Fashion Worthy Tips To Create My Fall High-Low Look
1) Invest in quality seasonal pieces. By the time fall/winter rolls around I pull out all my signature leather pieces like the leather mini skirt I'm wearing in this post. Trends come and go but a leather skirt is always a classic during fall/winter. What are some clothing pieces you like to invest in?
2) Don't keep your undergarments under. Lacey details, bodysuits and bralettes like the one I'm wearing are so in trend and cute, show it off when using an off the shoulder top.
3) Don't forget to look for coupons. Sorry guys but if you're not couponing when shopping you're missing out on great deals. I love that I was able to get a discount at JCPenney's checkout without having to ask for it and you don't have to have a credit card to get it.
4) Download the app! I found out JCPenney has a really trusty app where I found more top and dress sizes that were not available in-store. The most useful thing in the app for me was the on-the-spot price check so I don't go over my budget.
5) Short legs like me? Wear boots that are slightly under the knee and TA-DA! Your legs will look longer but unfortunately they will still look super  pale. Ha!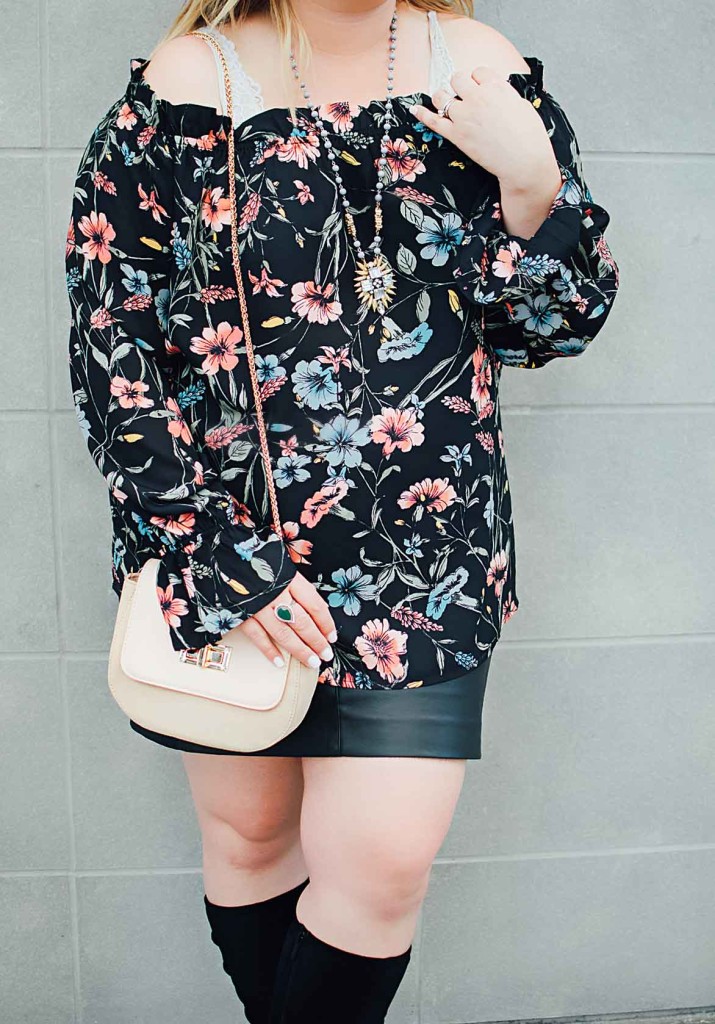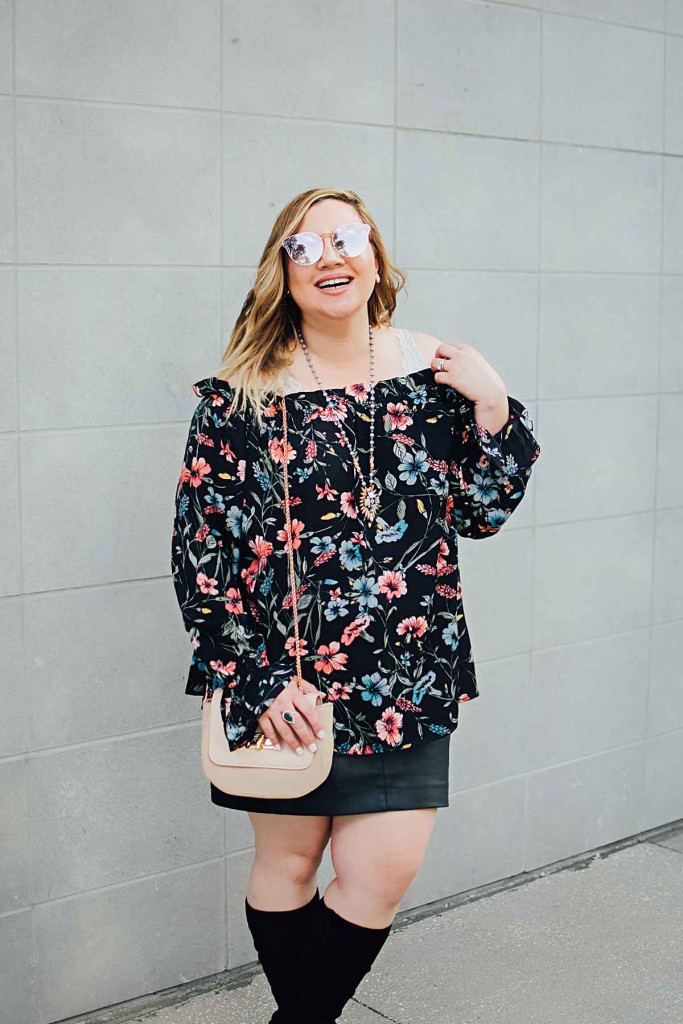 Photos by This Lavender Life
Have you visited your local JCPenney recently? I promise it'll be #SoWorthIt to explore their brands and find your next stylish fall outfit or holiday look!
Thank you JCPenney for partnering up with me on this post!
Facebook Conversations