If you follow me on Facebook and Instagram, by now you know, my doctor ordered strict bed rest after two extensive hospital visits that revealed unusual high blood pressure readings. So basically, I've been home, Netflix and chilling with all the recommendations you gave me on Instagram, online shopping for the most random stuff, and binging on Fixer Upper and Chopped episodes. One thing I'm sure of: I'm done with being pregnant!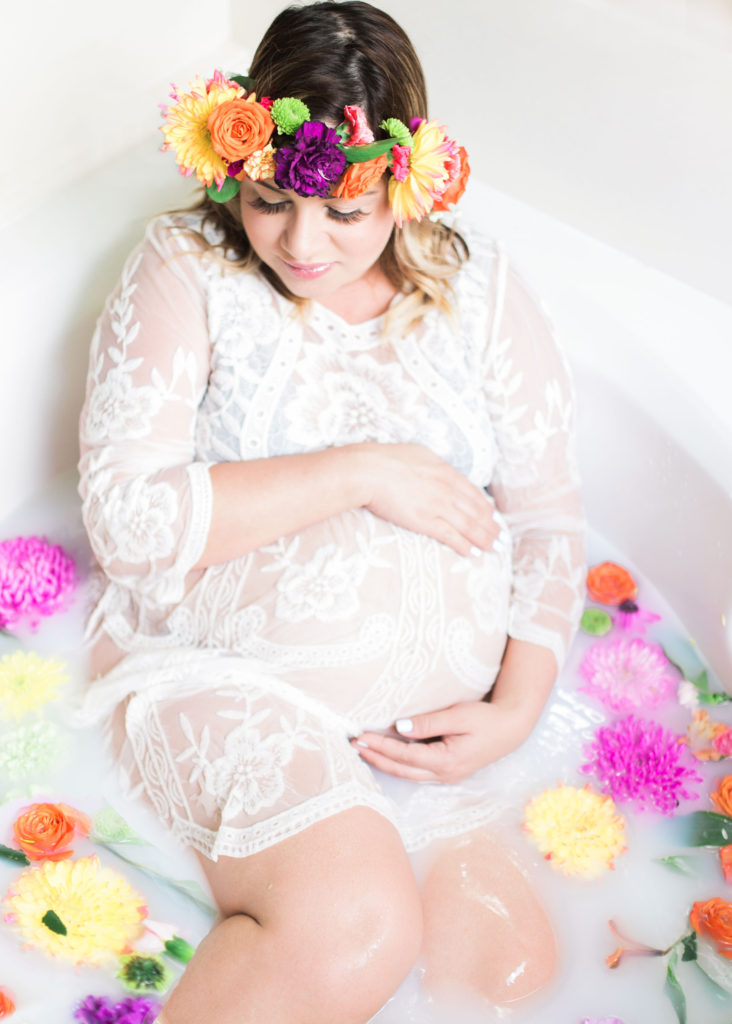 Luckily, as soon as I was put on bed rest my mother-in-law flew in from Spain so she's been taking care of me because the doctor said: "no driving, no cooking, no cleaning, no grocery shopping, no working–" So technically I shouldn't be at my computer but I needed to finish this post and put it out there before I pop! I also took the most beautiful milkbath maternity photos with Elizabeth Jones Photography and had to share them because I'm in love with how they turned out! Taking these shots was also incredibly relaxing since I was lying in a warm tub of milky water which got rid of my back pain for a while and made me feel pampered so thank you Elizabeth!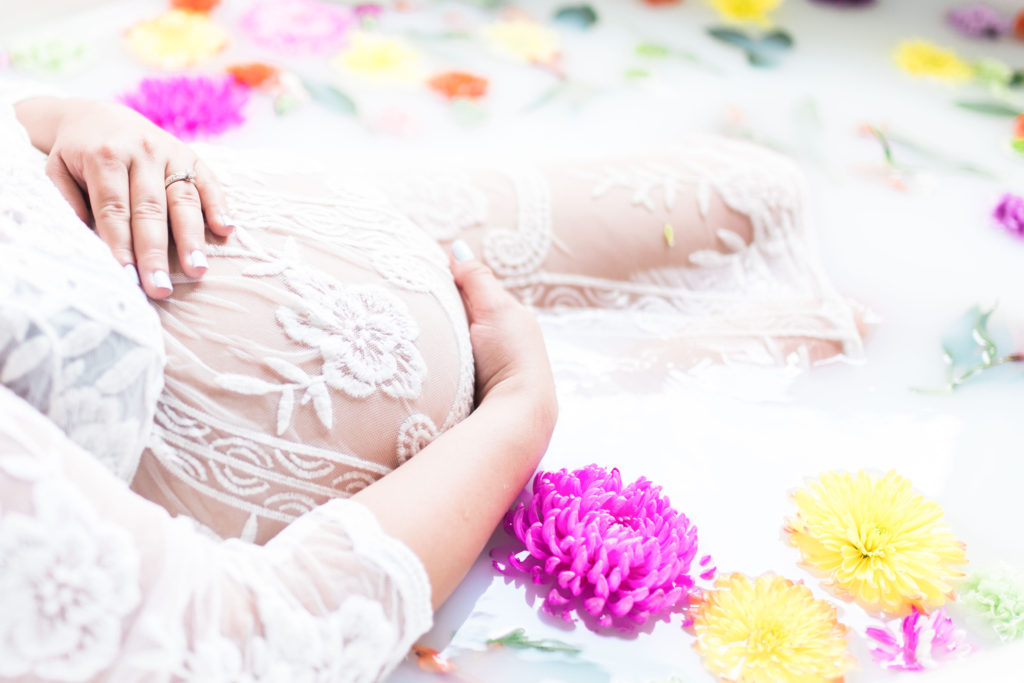 37 Week Bumpdate
Size: The baby is the size of a honeydew melon or caboodle (all my make-up lover's will know what this is!) and is weighing between 7lbs-8lbs.

Due Date: As I mentioned before, my official due date is July 27th but I will most probably be induced between week 36-38 because I'm a high-risk pregnancy because of my Type I Diabetes so basically I am one week away from being induced! AHHHHH! I have no date yet but will share a pic of him on my social media as soon as he is here.  

Weight Gain: My last doctor's visit gave me the news I've put on 12lbs! The belly is bigger and heavier than ever! It's hard to walk and I need help from my hubby to get out of bed and off the couch. I'm also barely sleeping at night because no position is comfortable with this belly.
Feeling: I feel so desperate, anxious, scared and really just tired of having this ginormous belly. Being pregnant has not been fun. I still have morning sickness once in a while and even though this trimester is better than the first, it has still sucked because the back pain, lack of sleep and mobility has really affected me.
Cravings: Still loving icy drinks, popsicles and ice-cream and recently lots of gummy bears whether they be chewy, sour or sweet: I'm loving them all. I feel like I have my normal appetite back from when before I was pregnant. I've been enjoying my mom's cooking (who stayed with me for 2 weeks) and right now I'm also loving my mother in law's cooking! A lot of home-made yummy goodness is going on around here! I feel spoiled and not feeling guilty about it at all just extremely grateful that I have these people in my life who care so much about our growing family.

Recent Highlights: We took so many baby classes at The Women's Hospital of Texas which is where our baby will be born. Everything from CPR, Baby Safety, Life with Baby, Childbirth, Breastfeeding and even a hospital tour and wow it was all so eye-opening! I recommend these classes to any first time parents or if you want a refresher. There is so much to learn and knwoledge is power, I finally understand many things I didn't and I'm less scared of others; we also have smarter questions to ask at our doctor's appointments. Would it be helpful to you if I do a post on my take-aways from these classes? Let me know below!

Pregnancy Realness: I understand when Whitney Eve Port publicly said that "she loved her baby but hated pregnancy."  Yup, I feel the same way. Nobody talks about how awful being pregnant can be and I hope I don't get bashed by saying that but it has been my personal experience and in no way does that mean that I feel ungrateful about my pregnancy but I feel that pregnancy is touted as "magical and miraculous" when it can totally be the opposite. I know that my son will bring immeasurable joy into our lives but enduring drastic body and mental changes for 9 months is not what I expected and so much to deal with. I have a newfound respect for moms and everything they go through to bring new life into this world.
Imagining Nicolás Enrique's chubby cheeks while snuggling him in my arms is the only thing that calms me down because I've done a lot of crying and complaining. My house's A/C is also set at 60 degrees and everybody's wearing sweaters around here except for me because I am literally a baby oven! LOL
Up Next: Baby nursery is 99% done and hopefully I'll be able to do a reveal soon; all his tiny outfits have been washed and stored. My hospital bag is packed and I'm psyching myself up for what's next: holding our baby boy in our arms!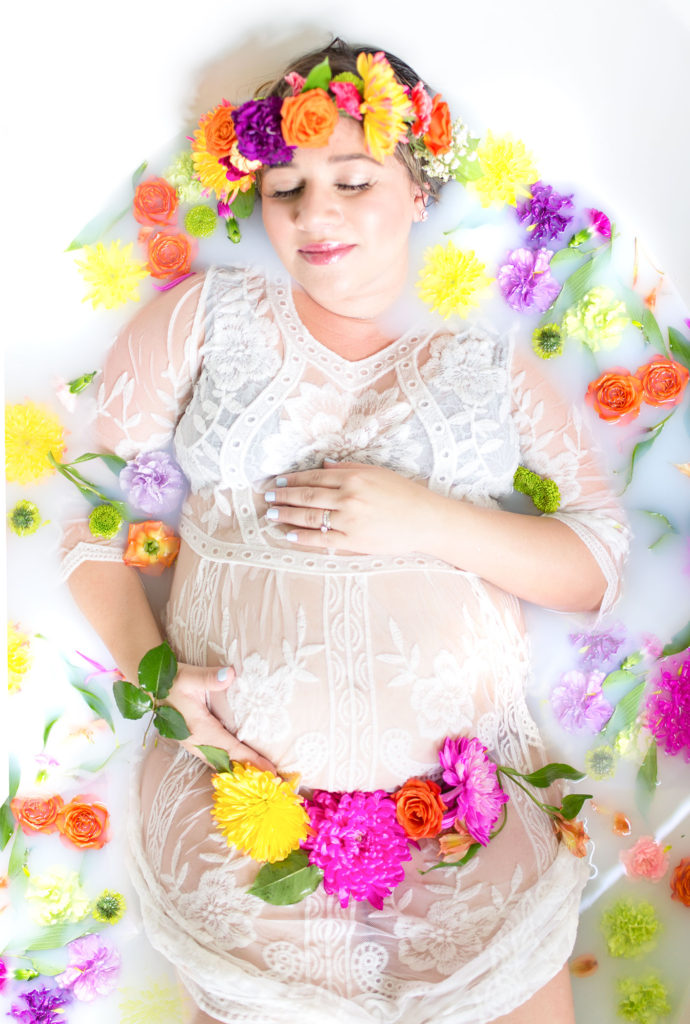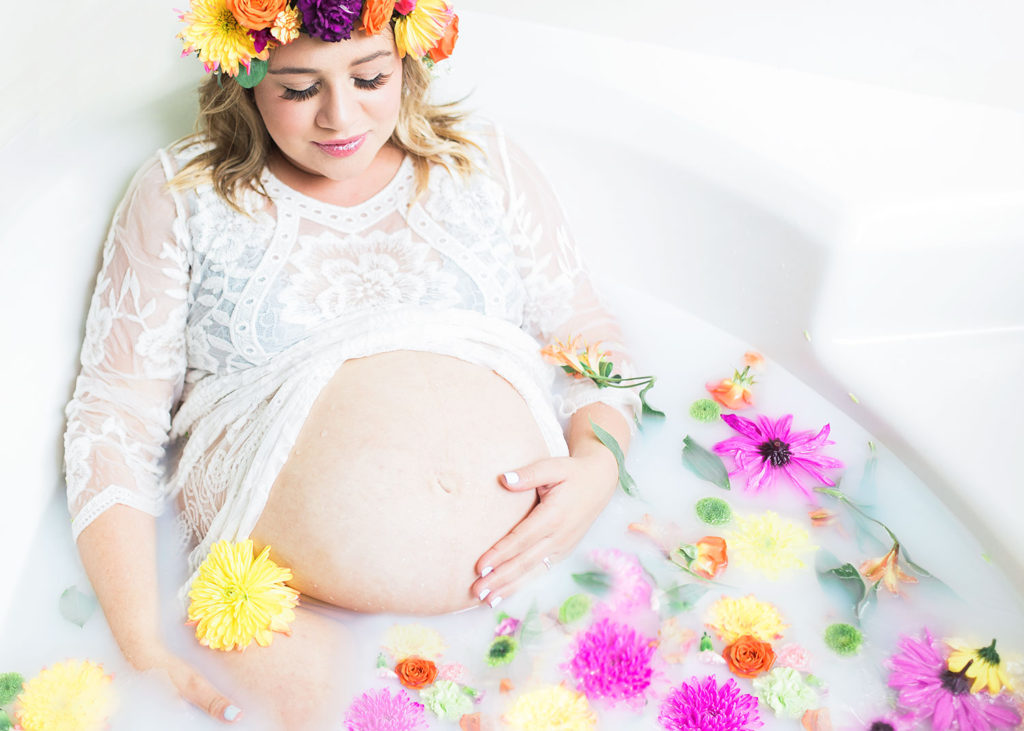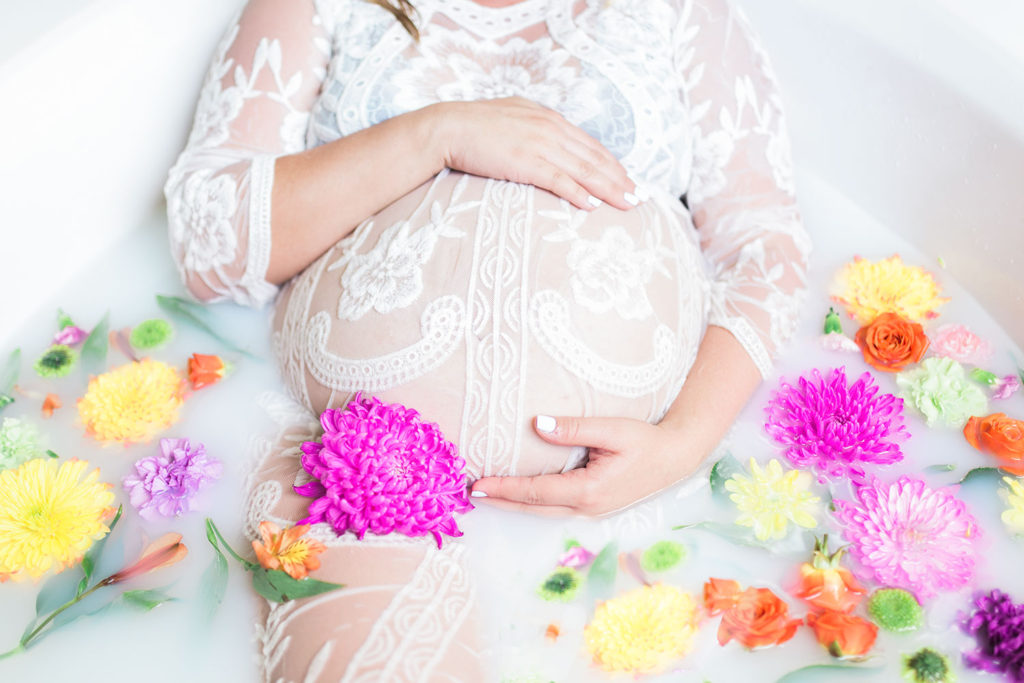 I want to say thank you for following along and for your supportive words during my difficult pregnancy. Can't wait to be back blogging regularly and show off my cutie patootie when he gets here! Much love!
If you have any advice for this clueless #FirstTimeMom please feel free to flood my comment section below!
Like my dress? You can shop it at this link Maternity Lace Dress for less than $30!
Facebook Conversations