My experience in working with brands, sponsors and clients spans almost 7 years and is rooted  in my background as a journalist and photographer for El Heraldo-La Prensa newspaper/magazines (the largest in the country) in Tegucigalpa, Honduras and currently as a photography studio manager (Houston-San Antonio-Dallas) for Terry Halsey Studios in Houston, Texas. In my current job I deal with clients every day and cater to their needs so we can deliver successful advertising and corporate photo-shoot. In brief terms…I specialize in trying to make clients and sponsors happy so both sides can get what they want.
We all know what brands want from bloggers right? Brands want us to promote and market their products in a lifestylish way, especially if we use the product/service in our lives already. Bloggers are the new form of advertising/marketing called "influencer marketing," which is pretty self-explanatory.
Bloggers also try to keep true to themselves by only collaborating with companies that reflect their brand. If I'm sounding too "businessy" it's because my blog is not only my passion but it's also my career and business. I'm professional about the way I treat sponsors and companies I collaborate with and treat all of my content royally. So , in return, those companies should be professional about the way they treat us right? Yes, that is what we hope for and most of the time, I have had a phenomenal and rewarding experience working with brands like KatyDid, Daily Greens, eShakti, It Cosmetics, Clarins and many more and but there are also some brands that have disappointed me along the way.
I'm writing this because I want all bloggers who are content creators like me to know to value their work and learn that sometimes it's OK to say no and speak up when it doesn't feel right even if it's a very well-known brand.
1) BLOGGERS WANT TO DEAL WITH THE BRAND'S PR TEAM WHEN WORKING ON A COLLABORATION/SPONSORSHIP – Why? It's simple as this question: Do you want to deal with the engineer who built the house for house decor tips or an interior designer? PR teams in companies are so important because they have the communication skills to talk about compensation, creativity and product/service trade with you as a blogger. They are charismatic and they know what's best for the brand's image.
Bloggers love PR teams/Community Managers/ Influencer Marketers because they are the ones that score us the jobs with the brands we want to work with! And because of that we want to talk to you and get to know you so we can maintain a long relationship, especially if you love their brand.
But—-always have your terms and conditions regarding your blog business (if you haven't registered it, you should do it now! This allows you to easily get paid by brands through check or PayPal) written out whether it has to do with having complete authority on content, photography or how you host an event including your sponsors and vendors (this one is probably a whole other blog post! LOL).
2) BLOGGERS WANT TO BE ACKNOWLEDGED ON SOCIAL MEDIA- Many companies do not understand the concept of retweeting, regramming, reposting, sharing etc. If you send me a product or offer me a service trade and I take my time to create a blog post-tweet-Facebook or Instagram post….your PR Team has to at least like or favorite one of my posts; the brand is your client and they should acknowledge your work. Never be shy to follow up and ask what they thought of your work.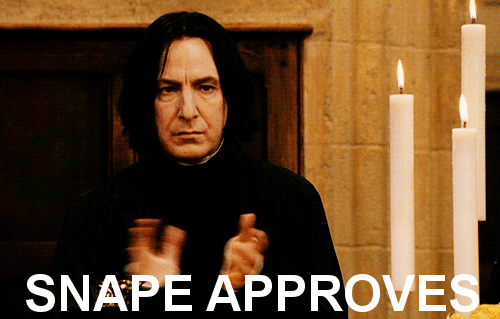 3) BLOGGERS WANT TO KNOW WHAT THE BRANDS END GOAL IS WITH THE PRODUCT TRIAL/FREE SAMPLE  Do you expect a blog post? Tweet? Do you want me to try it and make a video on my channel? Sometimes emails I get are so vague: "Can we send you a candle in your favorite scent?" "Can you visit our showroom?" Of course I can but what do you need from me?

         Ask the right questions and give the right disclaimers:
How many  candles will I be getting?
Can you send me pictures of what I'll be getting to verify it aligns with my blog/brand?
Do you expect a Tweet-Instagram-Facebook post?
What is your goal with this campaign and why are you doing this campaign
Online influencer programs like Influenster are great at sending you free products from recognized brands based on your social influence and they tell you exactly what they want once they send you the items. They are the "middle men" between you and the big brands. Check them out! I've worked with them on a YSL Beauty Review and Summer VoxBox Unboxing.
4) BLOGGERS WANT TO GO TO EVENTS AND ENJOY THEM (Hint: Have a Photographer Cover The Event) – I have seen this trend at small events recently and I love it. If we get invited to an event and enjoy it, there's a better chance I'll write something great about it. I've also seen PR company's bring along a photographer and then send over a Dropbox folder with images for us to use. This doesn't mean I won't be taking my own photos but it's nice to know I'll have some great high-resolution images of the event to include on my blog. I'll also do a great write-up because I was able to enjoy myself. A big shout-out to Greenstreet in Downtown Houston for doing just that and letting us enjoy a great evening with some fellow bloggers. Disclaimer: Of course, if a brand requires for us to Tweet or Instagram with a designated hashtag during an event is perfectly fine, we're probably going to be doing it anyway. Just be sure to always ask the brand what type of coverage they expect from you.
 5) BLOGGERS DO NOT WANT TO SPEND RIDICULOUS AMOUNTS OF MONEY TO CREATE A BLOG POST Once upon a time I was contacted by this super well known app that "loved my blog." They also wanted me to buy a new outfit, spend money on a fancy dinner and blog about it without paying me or even offering "exposure."
For all of you who give your heart and soul to your blog you know a post like this takes a lot of time, outfit planning, styling, patience, a photographer etc. So sometimes, it's OK to say NO because there is a "cost of doing business" like in any business. You are your own boss and you have to set business parameters or you will basically give your work away for free and spend money.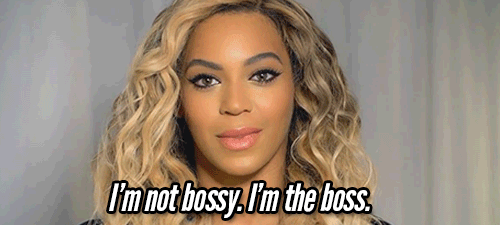 6) BLOGGERS LOVE FREE STUFF BUT WE STILL HAVE TO PAY FOR GAS, RENT, GROCERIES ETC. So there is a big disclaimer on this last point because you won't make money from the get-go. If you are a newbie blogger and brands start sending you stuff to try for free that resonate with your blog then congratulations! Even later in your blogging career, when you work with a brand that sends you stuff that you'd be buying anyway, think of it as saving money. 
To actually make it a business and make some cash in the long run: You'll need to build your media kit, place a price on extensive quality content blog posts, videos, social media posts, hosting events (I should write another blog post about how to successfully to this). You have to be 100% confident that you can deliver exactly what the brand wants to be at the level of the world's best content creators.
7) BLOGGERS WANT TO GET EMAILS FROM BRAND OR PR AGENCIES THEIR BLOG-WORK EMAIL. Most bloggers have their blog email listed everywhere–from their Instagram to Facebook page because that's where we expect to receive them. Sending Facebook messages or Instagram texts and asking us to collaborate does not look professional.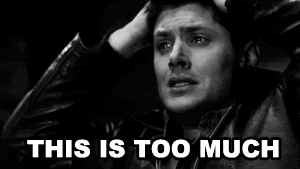 Please let me know your thoughts and let's get the conversation going! If you think we could write down more things on this list, comment below.
Facebook Conversations